Eats
Manchester pub launches 'traditional' dog menu with roasts, burgers, and fish and chips
The menu also includes doggy drinks, with dog-friendly beer 'bark brew' and even a paw-star martini on offer.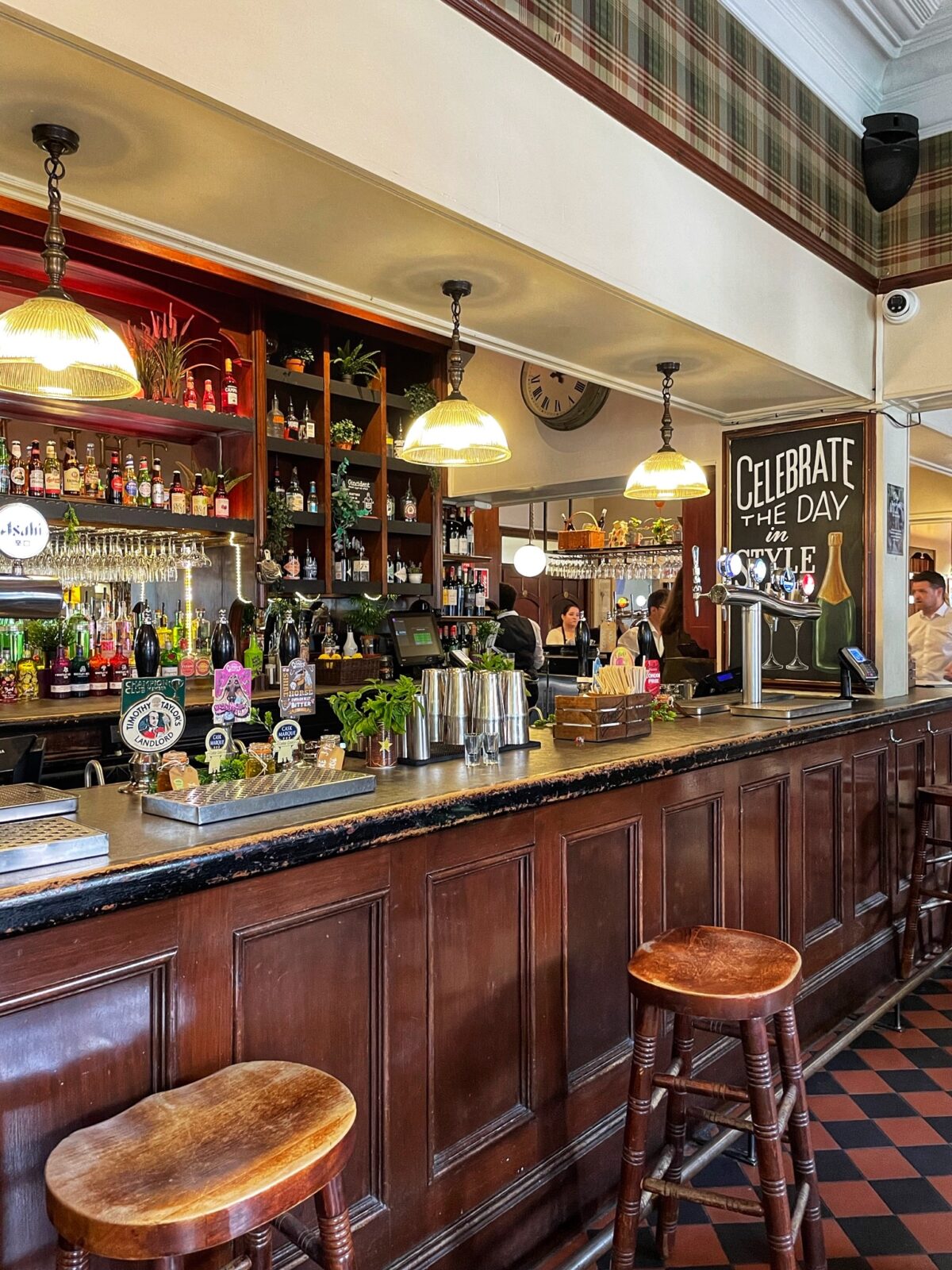 A pub in Manchester has launched a new 'traditional' pub menu for dogs featuring roast dinner bones, 'Bark' burgers, roasts, and fish and chips.
The Metropolitan Pub in Didsbury, part of the Stonegate Group, has partnered up with Sir Woofchester's, a hospitality-focused dog food provider, to provide the new gastro-style feast for customers' furry friends.
The group has over 80 Stonegate pubs across the UK offering the new dog menu, and also plans to introduce some seasonal new dishes to the menu as the year progresses – promising it will introduce a doggy Christmas dinner and a Valentine's Day menu in the coming months.
Staples of the new menu, available now at The Metropolitan pub in Didsbury, include roast dinner bones, Bark burgers and a fully-fledged roast dinner, as well as traditional British pub favourite, fish and chips.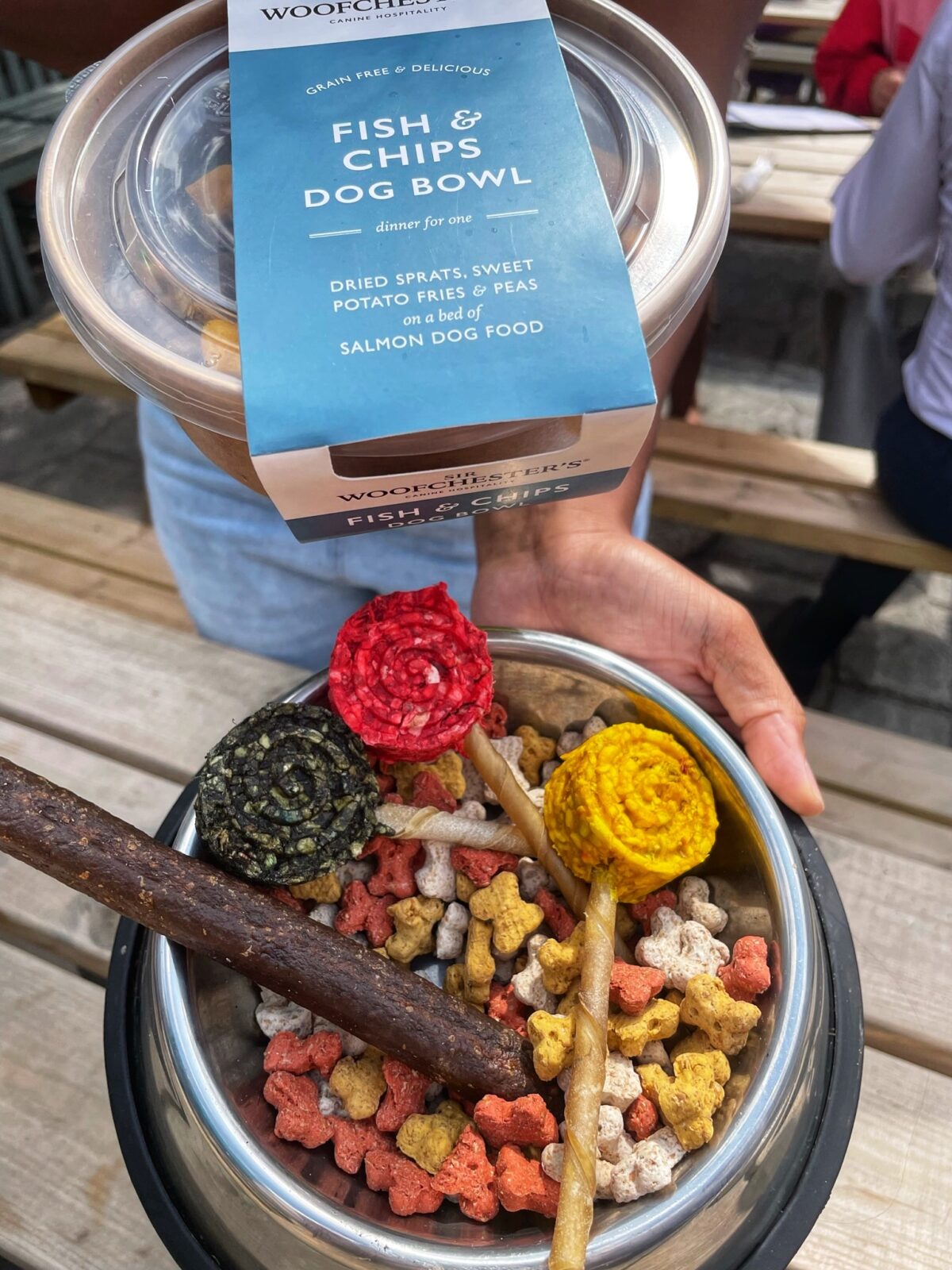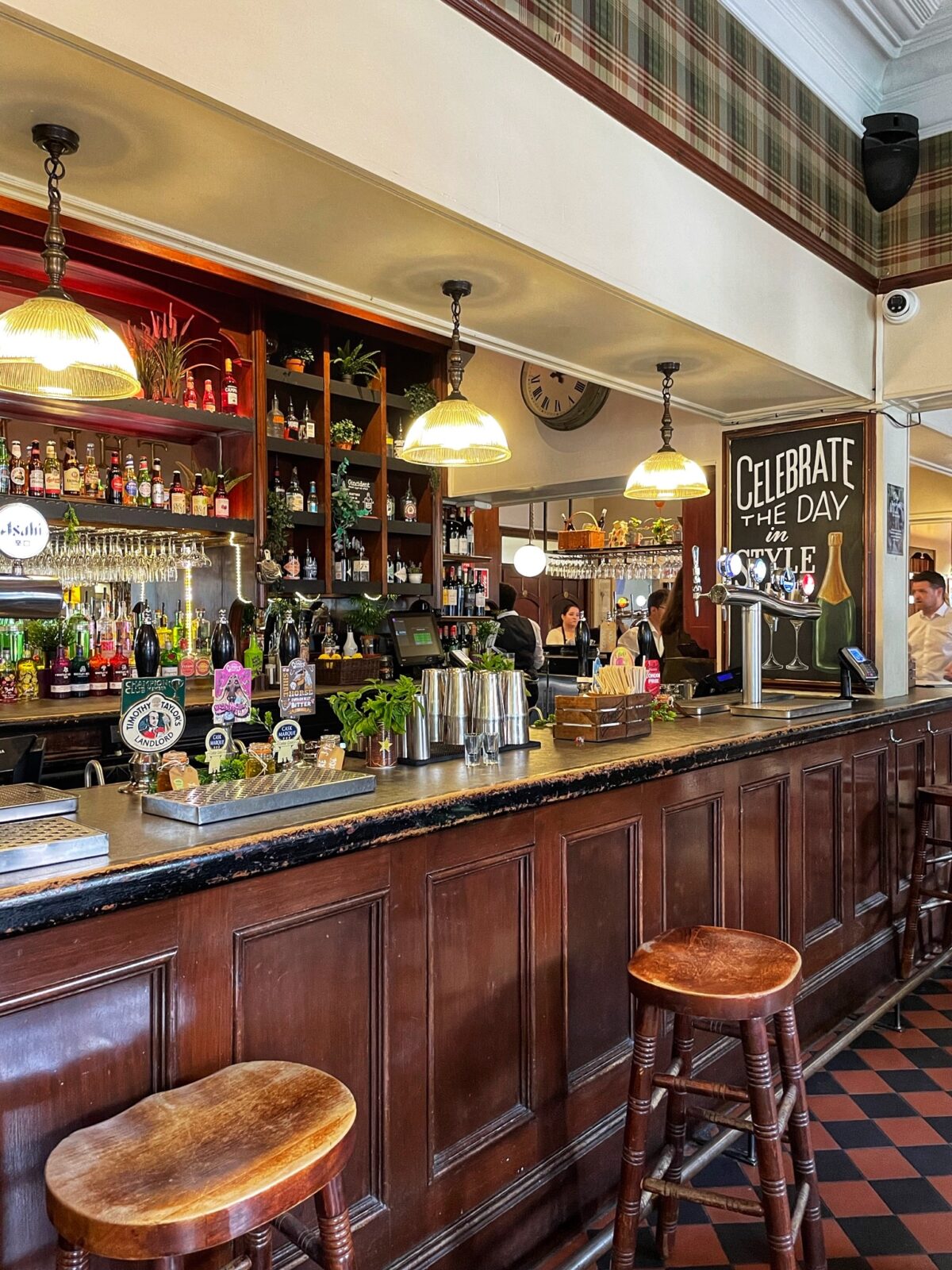 The menu also includes doggy drinks, with dog-friendly beer 'bark brew' and even a paw-star martini on offer.
All the doggy food products included in the new menu are grain free and include freeze-dried raw ingredients, so no matter what your dog's dietary requirements there should be something on the menu for even the fussiest pooch.
We headed down with The Manc superstar Vinny, a six-year-old Bulldog cross with allergies of his own.
On arriving at The Metropolitan, Vinny received special treatment as staff filled up his very own water bowl from a dedicated doggy service section that has been created outside.
Dog water bowls are refreshed from a dedicated black barrel wearing a dog collar, whilst next door, dog menus and cosy blankets for colder can be found in the house kennel.
Read more: Manchester landmark placed on 'most at risk' list by national heritage group
After a quick scan of the menu, we opted for a plate of fish and chips for Vinny and a bowl of treats – both brought to our outdoor table by friendly staff who went above and beyond to make sure Vinny was comfortable.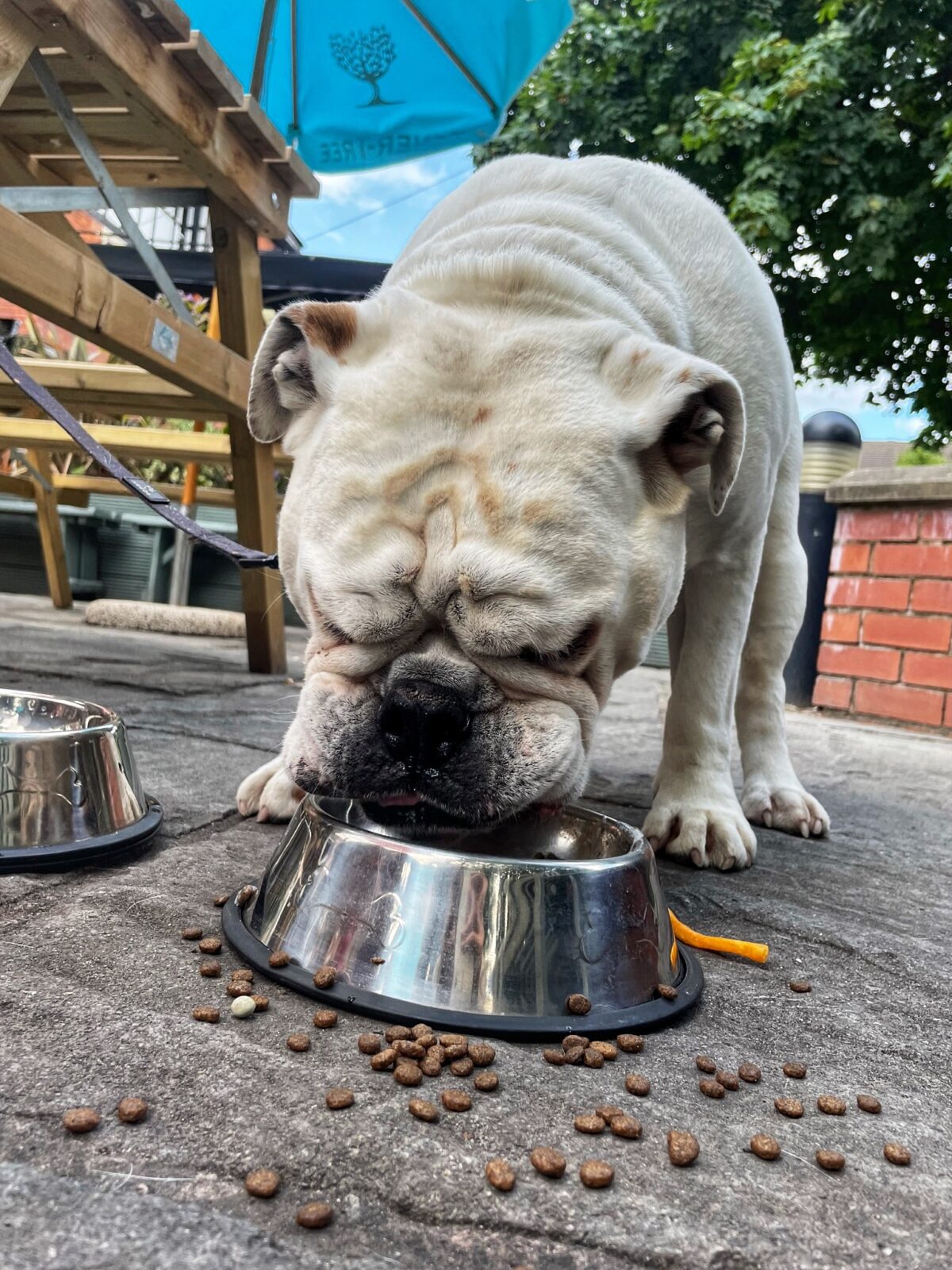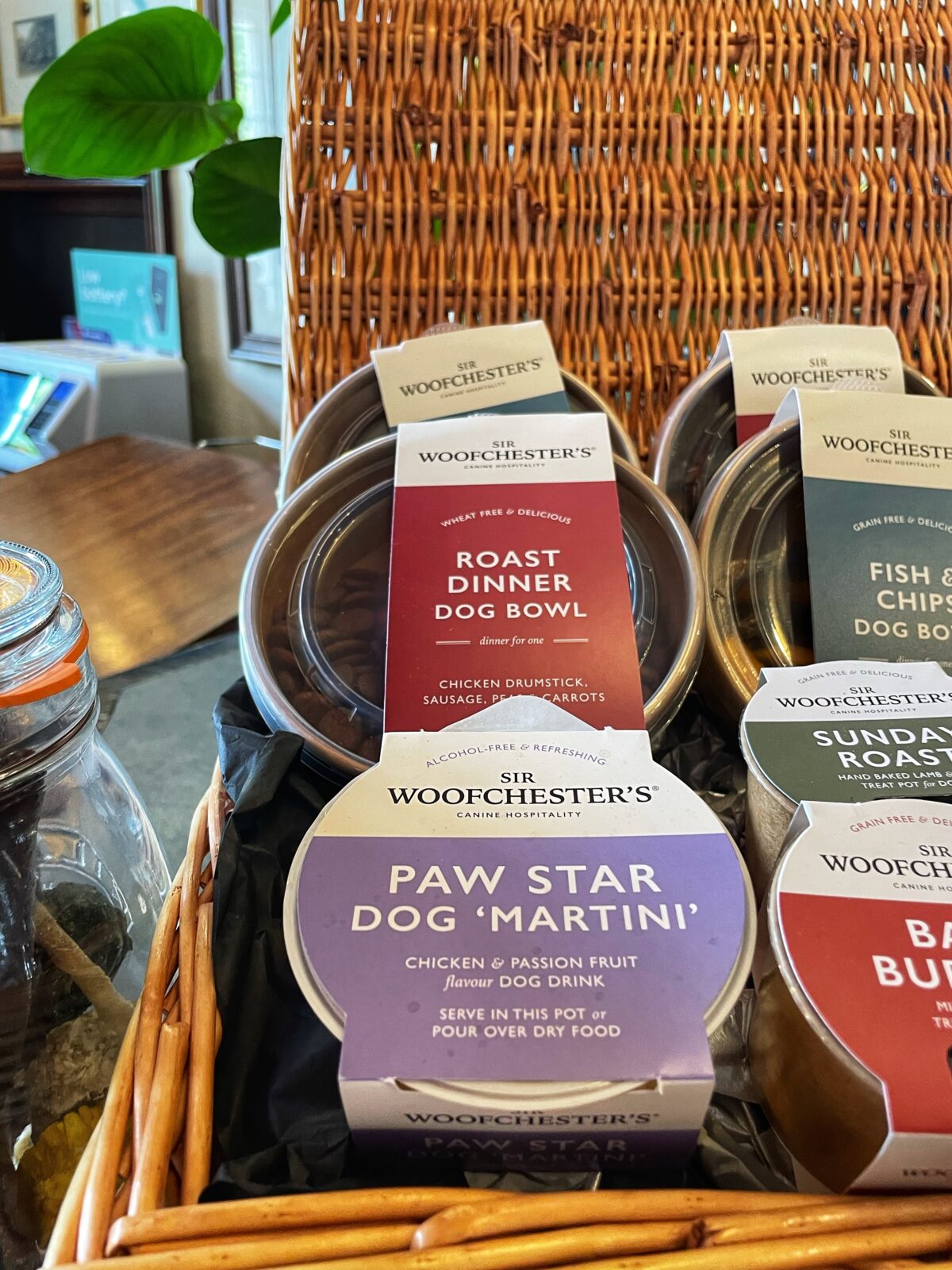 We can confirm that the treats and meal were a hit, as he dug in with absolute gusto – spilling biscuits around the floor and he buried his nose in to get at the sweet potato chips and tasty morsels of silver fish.
The pub has always been dog friendly outside, but it has only recently begun to welcome dogs indoors too – a move that was initiated by new General Manager Sam Rawlinson.
Read more: Police step up appeal to find missing Eric, last seen in East Manchester
Sam told The Manc that so far the new dog menus have been going down really well, and on average the pub is currently selling between four and five a week.
Being that Didsbury is such a doggy area, he said, "it works really well."
Featured image – The Manc Eats