Eats
Manchester restaurant creates cheeky £69 per head Valentine's menu
Intimating its innocence in the joke, Kala replied with the haloed face of an angel - but let's be honest, there's no way they didn't do this on purpose.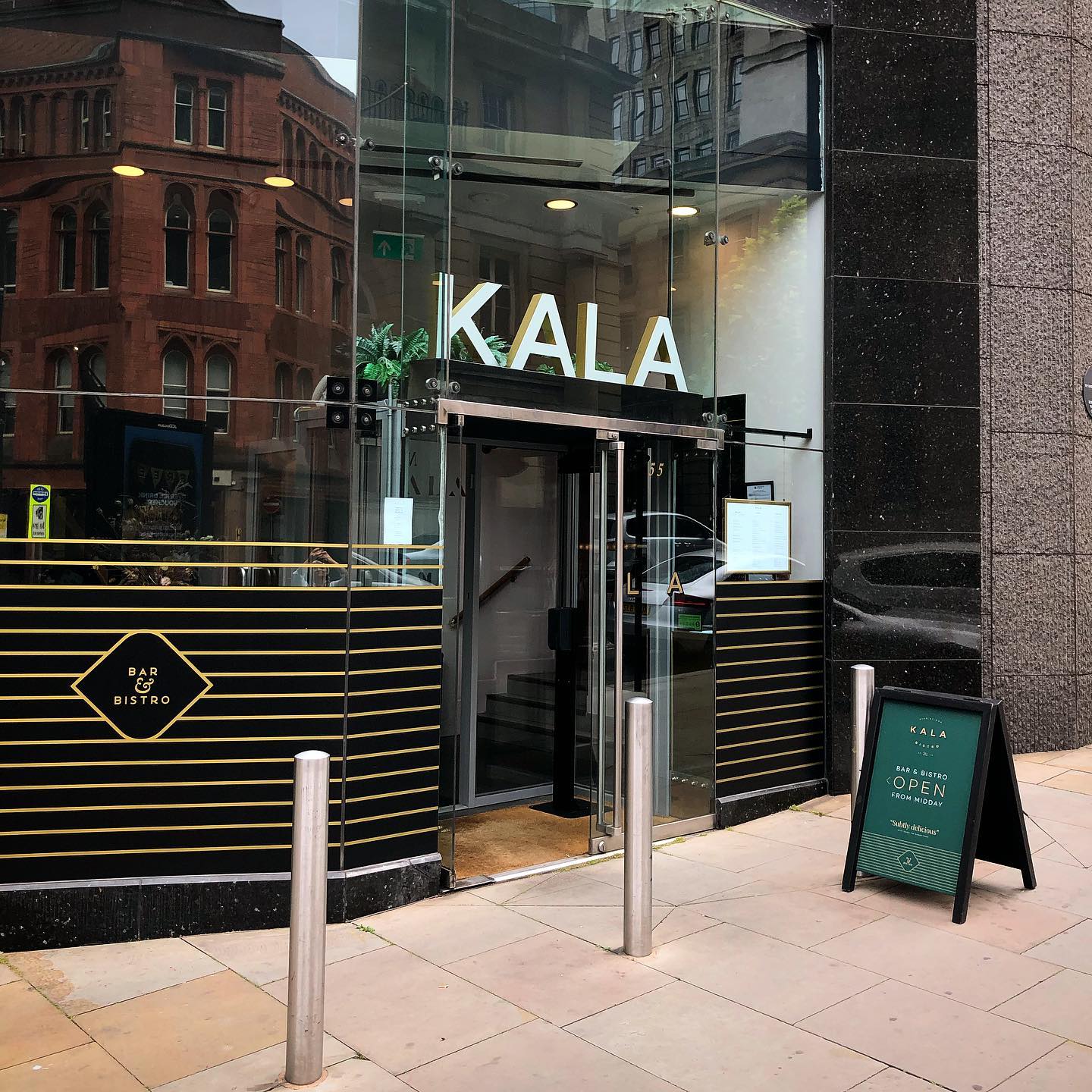 Top Manchester bistro Kala has revealed its Valentine's menu for 2023 and it's equal parts naughty, raunchy, and (if you're a little immature like us) downright funny.
No, we're not referring to the chef's dishes (although they do sound absolutely stunning). Rather, the thing that caught our eye was the price: with loved-up diners being charged exactly £69 per head to enjoy the romantic supper.
Surely someone's got to be having a laugh on this one, and we're absolutely cackling. Their followers clearly think it's funny too, that is if the comments on the restaurant's recent Instagram post are anything to go by.
Shared with the simple caption "Love is in the air. Valentine's Day bookings now open", the original menu post on the restaurant's page makes no reference to the tongue-in-cheek price.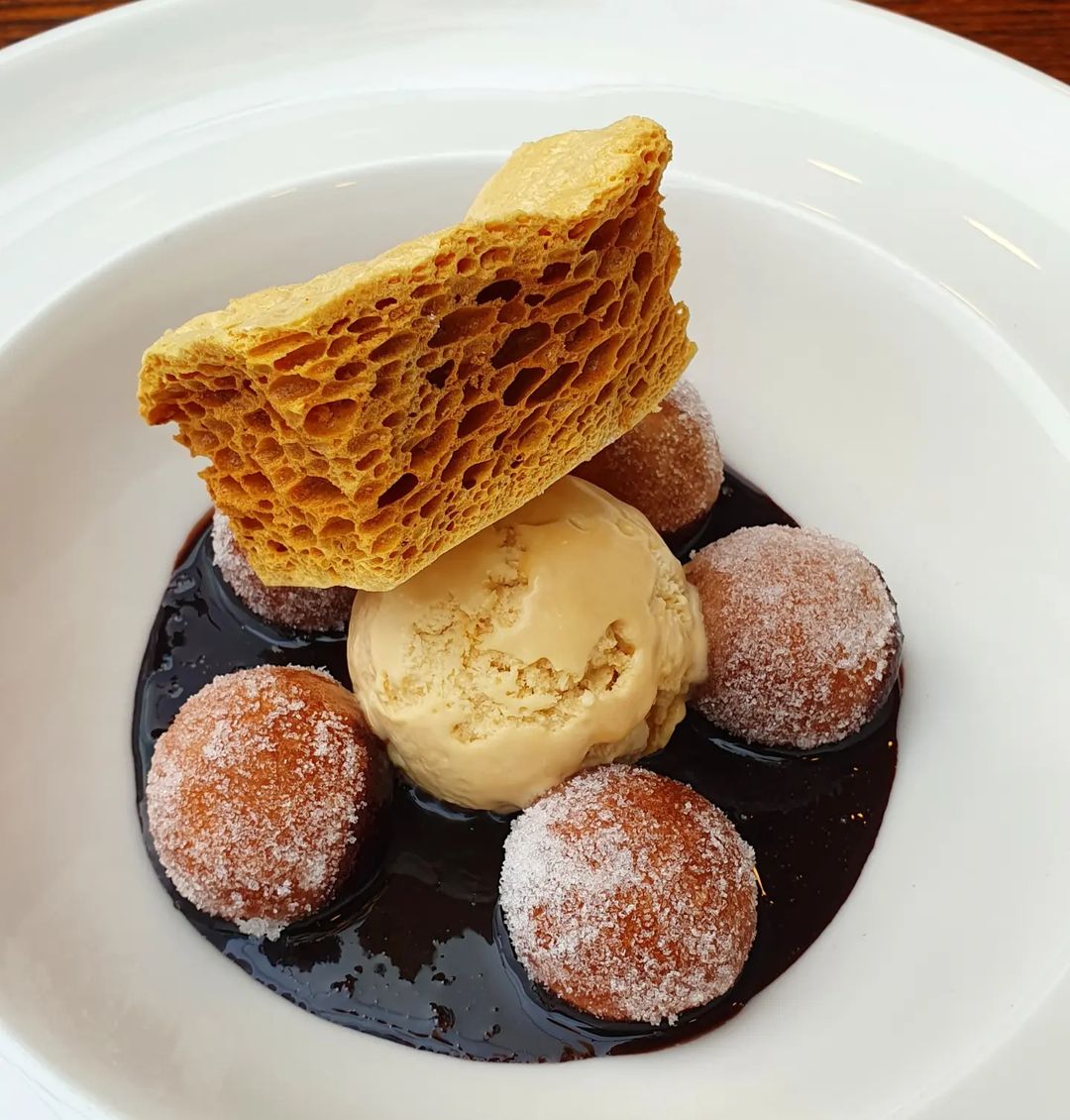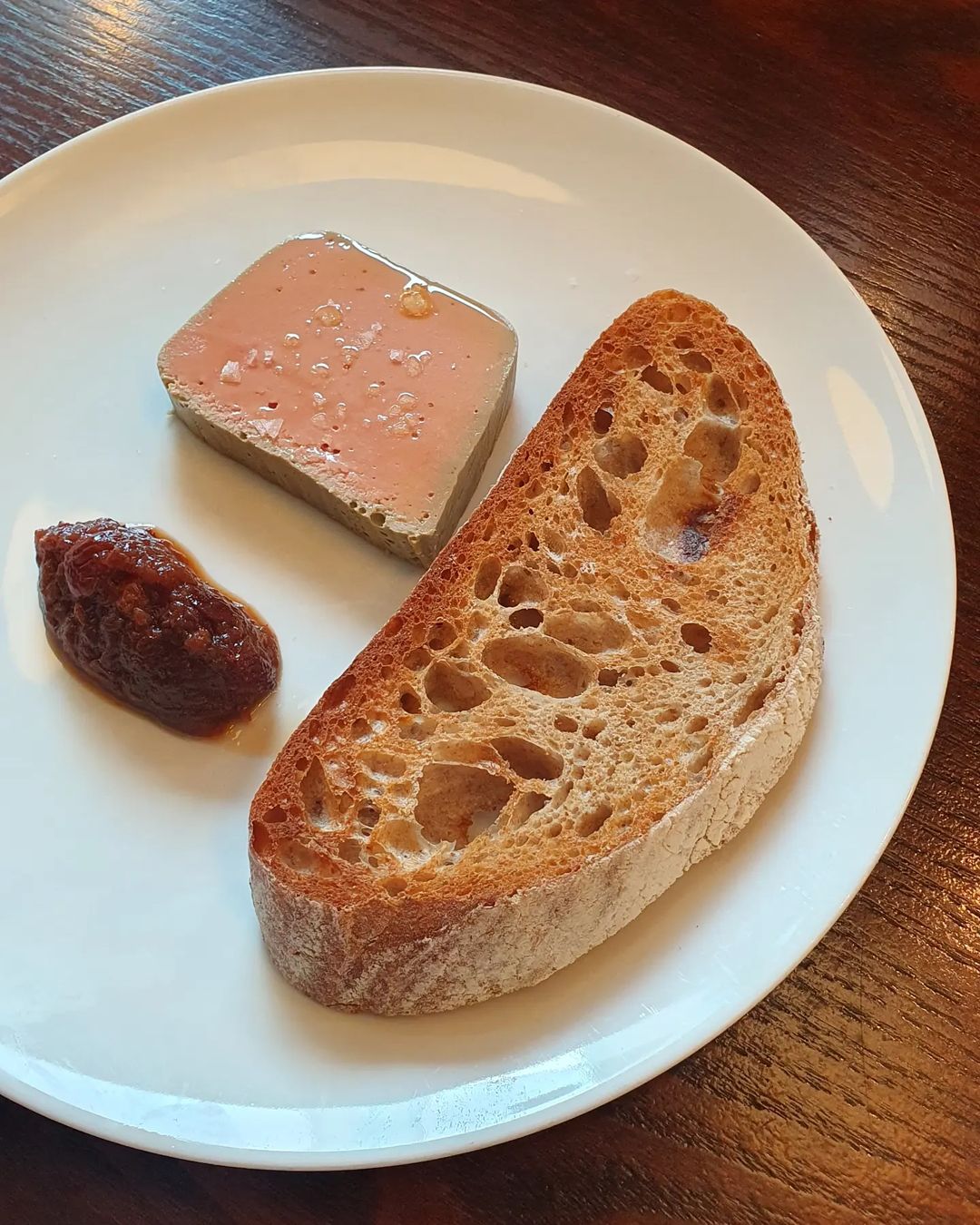 However, fans were quick to pick up on it and quickly commented with a mixture of amusement and approval – with one person simply sending a trio of crying-laughing emojis, followed by a set of clapping hands.
Intimating its innocence in the joke, Kala replied with the haloed face of an angel – but let's be honest, there's no way they didn't do this on purpose.
After all, a quick look at the Valentine's page on its website reveals this little nugget: "We always say people who love to eat are our kind of people, so HAPPY VALENTINE'S DAY to all you lovers out there!"
Read into that what you will.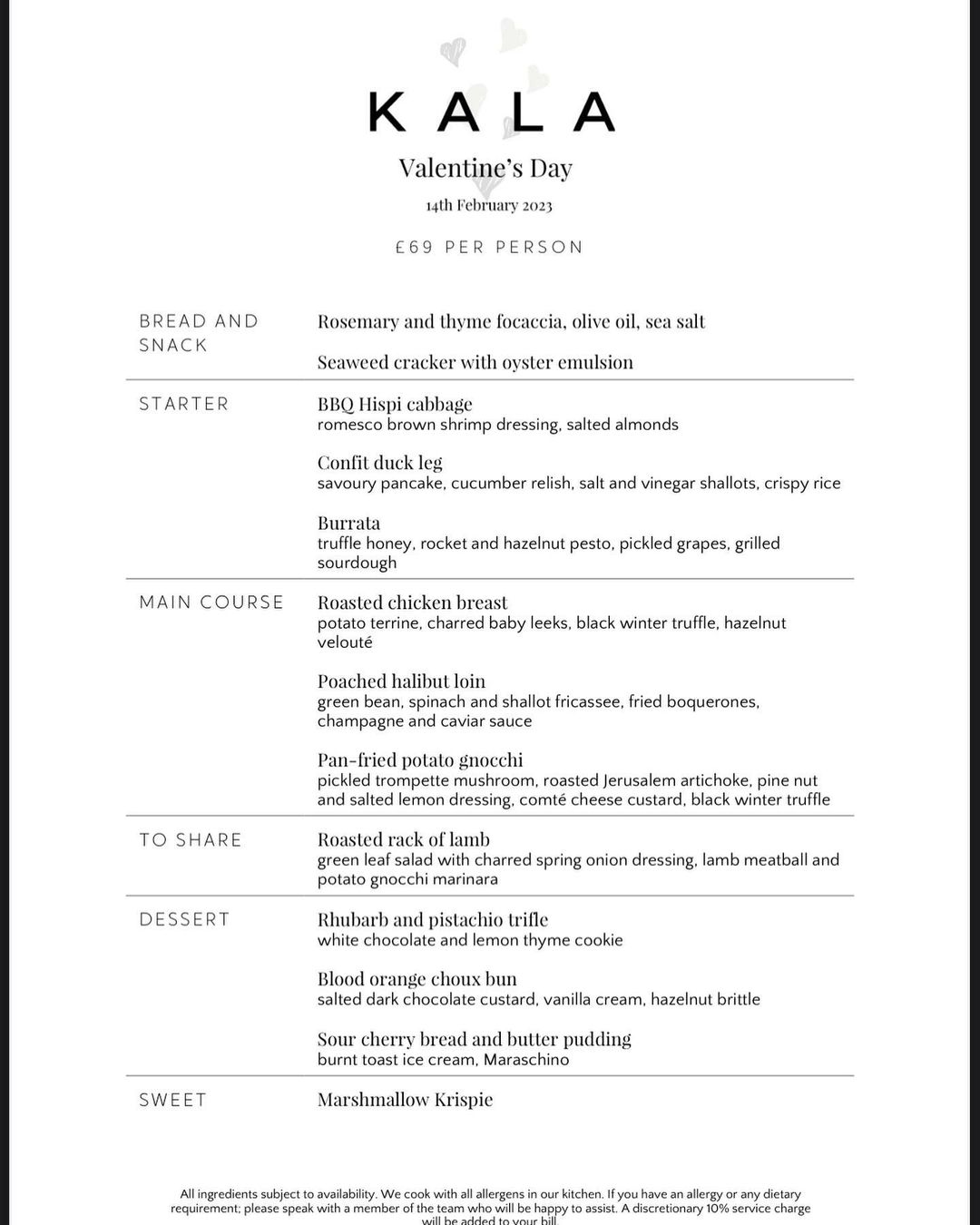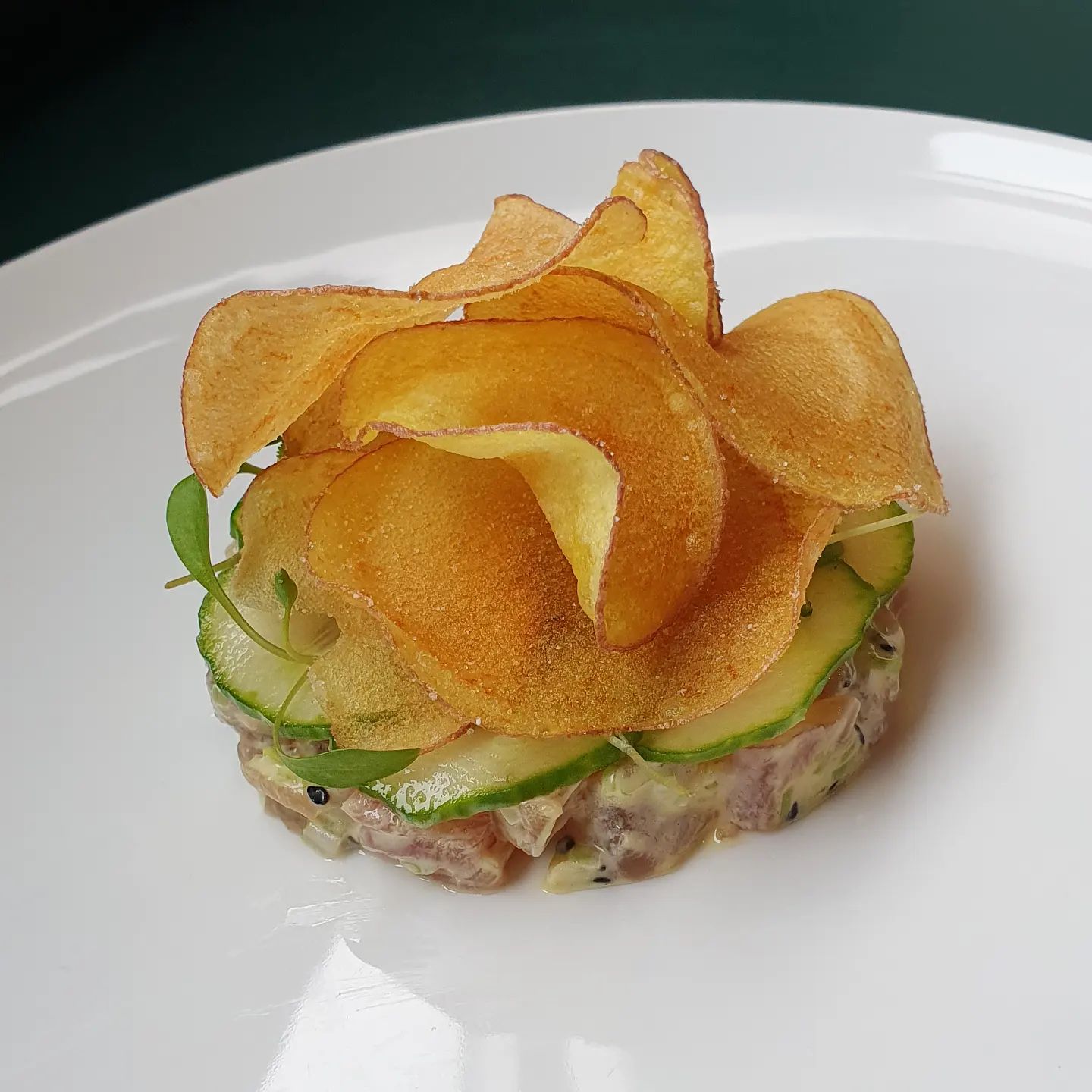 Read more: A new 'first of its kind' Indian drive-thru has opened in Greater Manchester
As for the menu itself, for that £69 it offers some really good value with a total of five courses including bread and butter pudding with 'burnt toast' ice cream and a giant rack of lamb, salad, meatballs and gnocchi 'to share' as a main.
With bread and snacks to be enjoyed before starters, followed by mains including a huge roasted lamb rack 'to share', desserts, and a signature sweet to finish, it all sounds more than tempting.
Think nibbles like rosemary and thyme focaccia with olive oil and sea salt or seaweed crackers with oyster emulsion, followed by starters of BBQ Hispi cabbage with romesco brown shrimp dressing and salted almonds, confit duck leg with savoury pancake, crispy rice and cucumber relish, and burrata with truffled honey, rocket and hazelnut pesto, grilled sourdough and pickled grapes.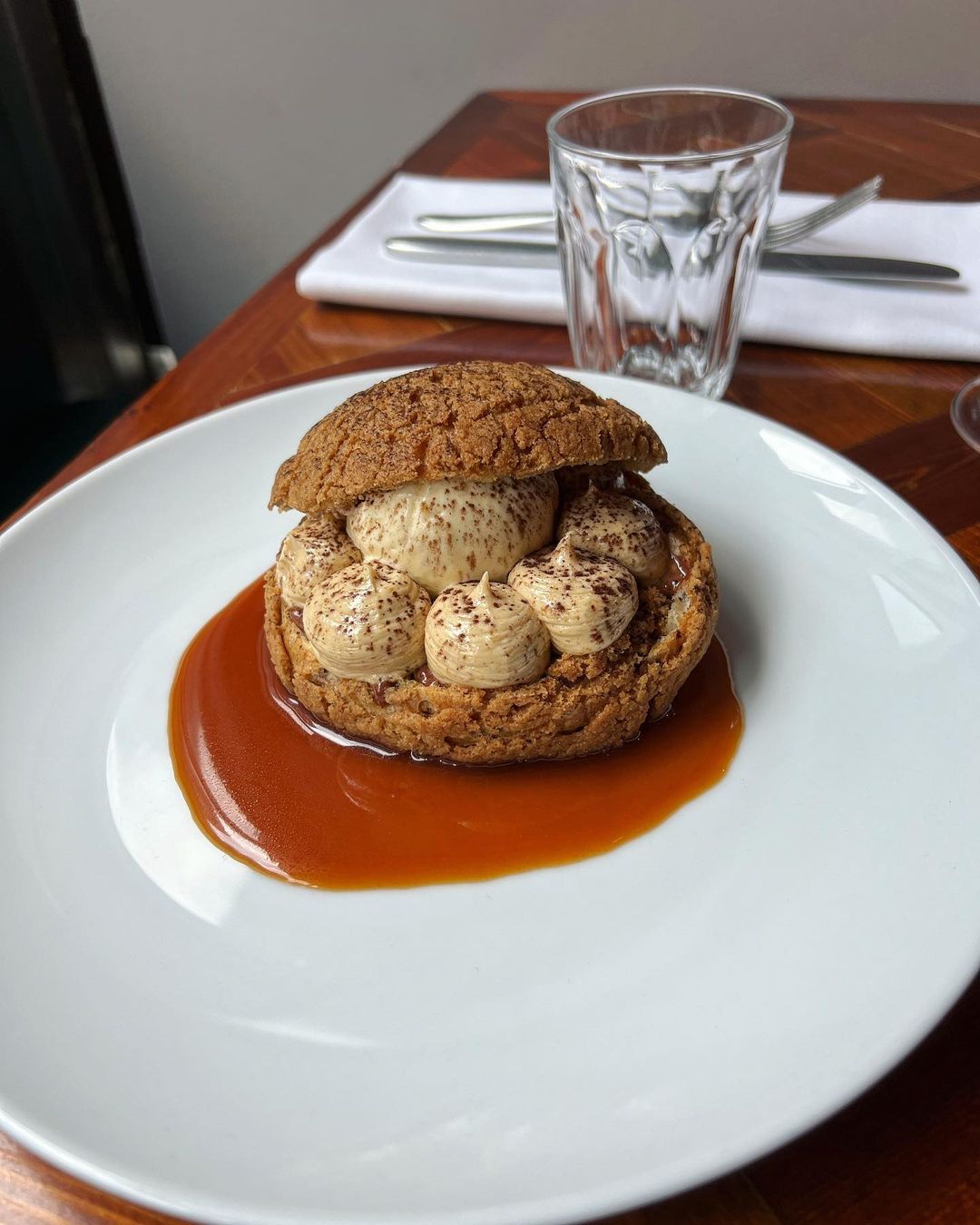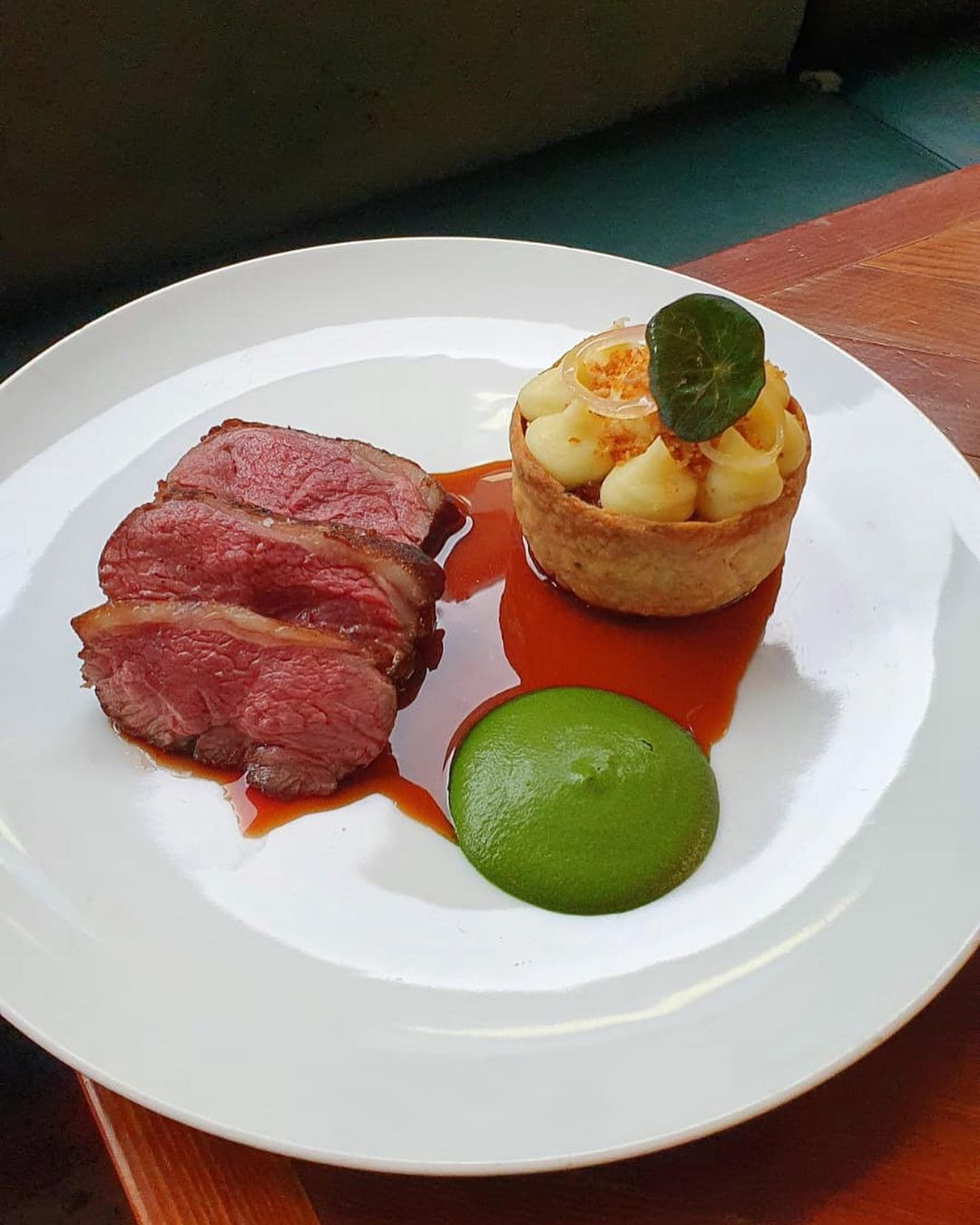 Read more: Where to find the best Chinese restaurants in Manchester
For mains, choices include the aforementioned roasted rack of lamb to share with salad, lamb meatballs and gnocchi marinara, or for the couples that want their own dish, there's roasted chicken breast, poached halibut loin, and pan-fried potato gnocchi.
And for pudding, Kala's rhubarb and pistachio trifle is served with white chocolate and a lemon thyme cookie, whilst elsewhere on the menu you'll find sour cherry bread and butter pudding with Maraschino and burnt toast icecream, and a blood orange choux bun filled with salted dark chocolate custard, vanilla cream and hazelnut brioche.
Last but not least, you can also each enjoy a marshmallow Krispie to finish before heading home to enjoy a little naughty dessert of your own (or not, whatever floats your boat).
To find out more about Kala and book a table, head over to its website here.
Feture image – Kala Bistro