Eats
Manchester's 'hidden gem' beer garden with one of the best views in the city and LOADS of beer
This sun trap is a must-visit this summer, we swear.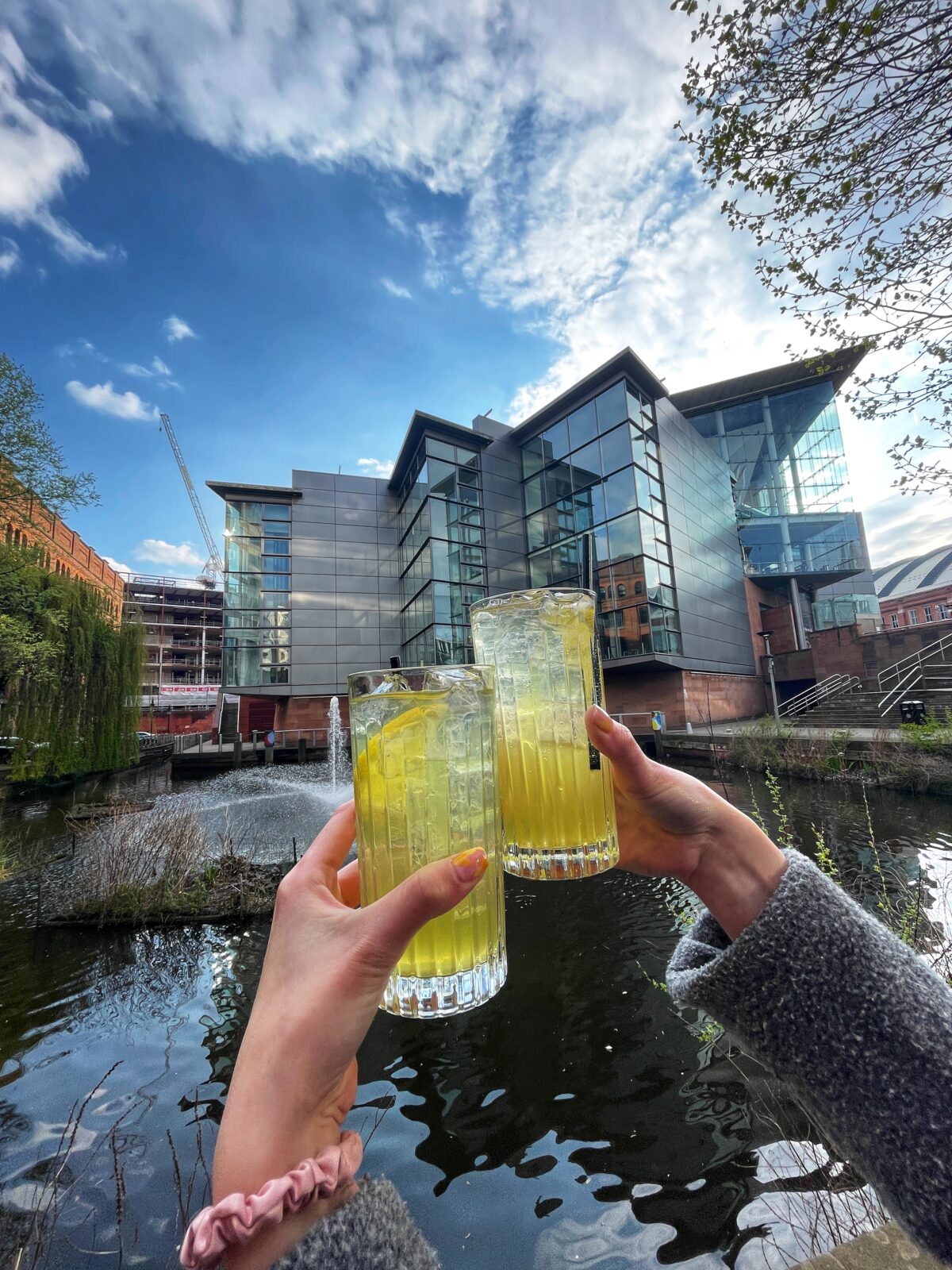 There are a lot of great beer gardens in Manchester. There are also a lot of places that claim to be 'hidden gems'. But then, everything is a hidden gem if you don't know where to look.
So allow us to introduce you to arguably the city's best beer garden (more of a terrace really) with arguably the best view of the lot.
And I suppose it IS a hidden gem, in that it's tucked way down the stairs below the Bridgewater Hall, not even visible from street level.
This is Society, a food hall and beer bar that crept into the city on the tail of Covid lockdowns.
Its outside space is pretty simple, just a few tables and benches, a handful of thriving planters, a string of fairy lights.
But its setting is a stunner, right on the water's edge of the Rochdale Canal, but that bit that calls itself a 'lake' and has a huge fountain.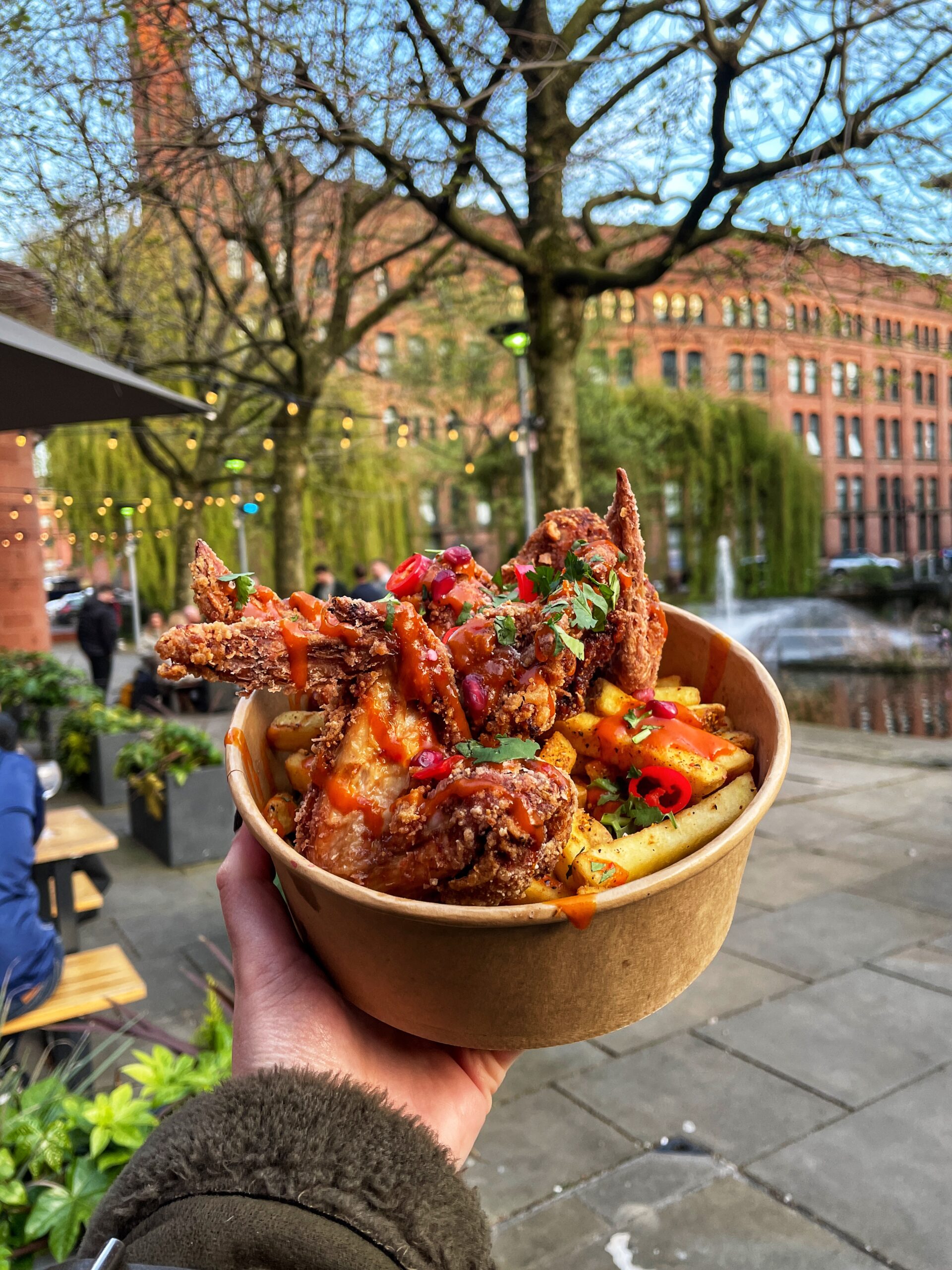 From your position here, your view is of the architectural marvel that is the Bridgewater Hall, with all its shiny glass angles.
The Society beer garden can officially call itself a sun trap too, thanks to its sunken position that shelters it from the blustery Manchester winds.
The beer is probably what the venue is best known for. It's all operated by Vocation Brewery, with a whopping 44 lines of beer to work your way through, usually featuring a few rotating specials.
At the minute for example, there's still the leftovers of the brewery's Christmas special beers, which were inspired by Celebrations. The coconut milk chocolate stout is surely enough to convert even the most stubborn of Bounty-haters. Delicious.
If beer's not your thing, you'll find a decent cocktail menu too, including a summer-ready limoncello spritz and a bright blue margarita.
And then there's the food. Society has a whole host of briliiant northern operators in residence in its kitchens.
There's Chaat Caart, serving South Indian street food like masala chicken wings with gunpowder fries, hearty curries, and kebabs served on sourdough flatbreads.
Society is also home to Manzoku, where you'll find katsu curries, bao, sushi, and wings.
Completing the food line-up are Noi Quattro with Neapolitan-style pizzas, Slap & Pickle with their legendary burgers, and Korean restaurant Yoki.
You can find out more about Society at societymanchester.com.
Read more
Featured image: The Manc Groip