Eats
The best beer gardens in Manchester for when the sun is shining
From hidden terrace gardens in the heart of the city to sweeping purpose-built pubs, there are so many places to grab a bev in the sun in Manchester - if you know where to look.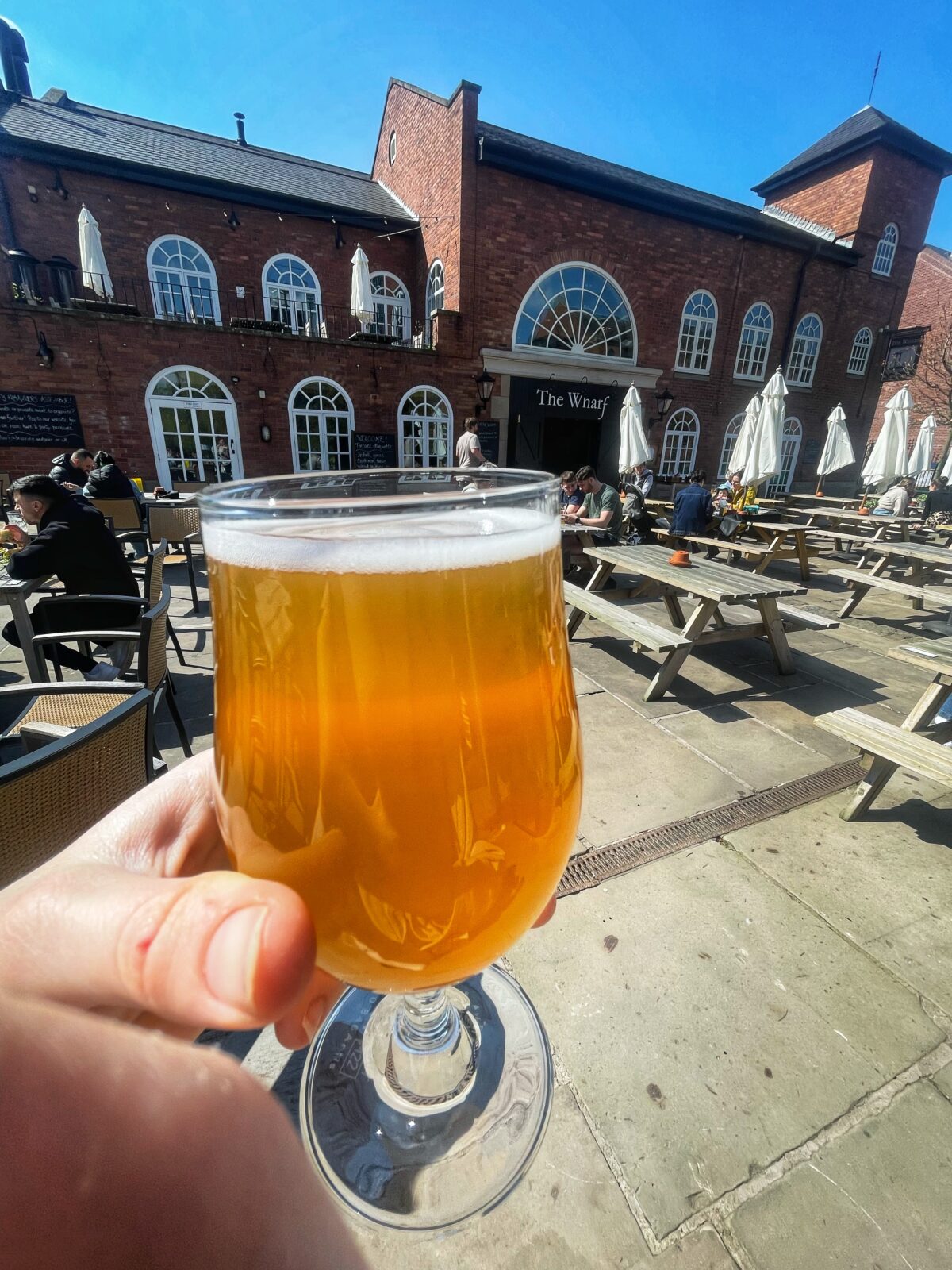 With the arrival of spring comes the first promises of sunshine and, being British, of course we're already thinking about where to go for that first sun-soaked pint.
At last, after several years spent drinking in makeshift beer gardens set up in the streets, life feels like it's going back to normal – and with the sun finally starting to stick its head out, we expect we'll be seeing plenty of packed beer gardens soon enough.
We all know the pain of walking pub-to-pub trying to find a seat on a sunny and/or warm Manchester day, so we're rounding up the best, the biggest and the most hidden beer gardens in the city to help you to make the most of the good weather.
You might actually stand a chance at getting a seat in one of these, if you're quick enough.
Thomas Street and Edge Street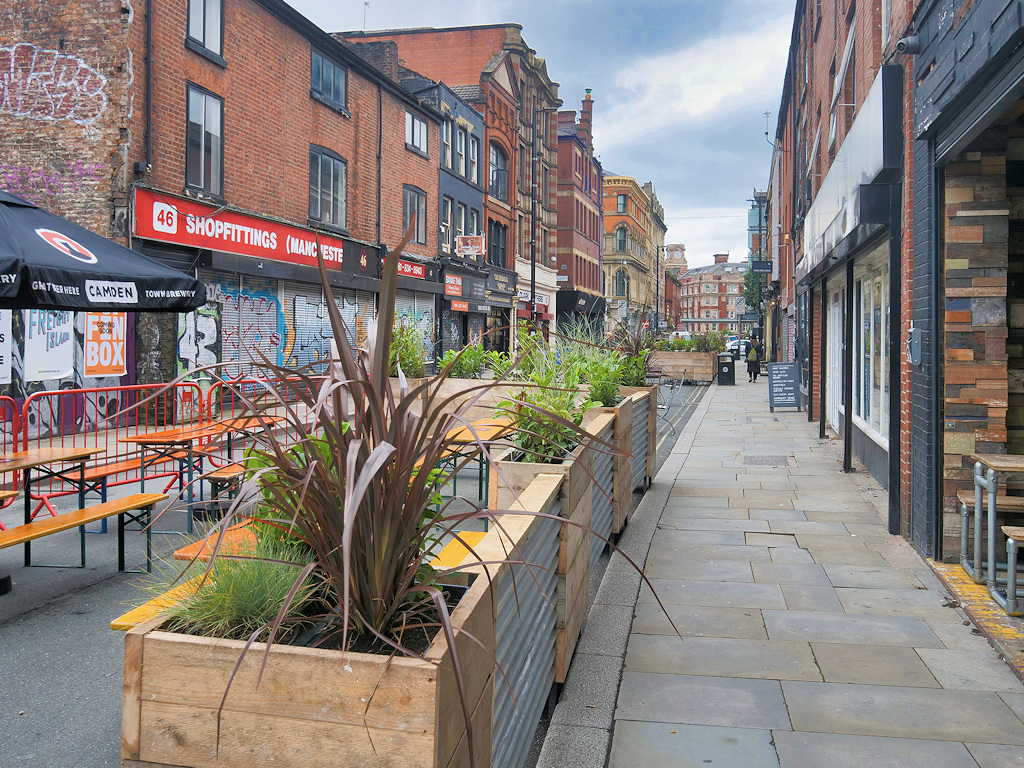 This was one of the few positives to come out of the pandemic – removing vehicles from a back-to-back stretch of the Northern Quarter.
It means that the bars along Thomas Street and Edge Street can now fill the roads with tables and chairs in one giant beer garden, but being such a busy stretch it's often the first place punters think to go for a drink in the sun.
You'll find the likes of Fierce Taproom, Common, Ad Hoc, Terrace, Smithfield Social, the Bay Horse Tavern, Cane and Grain and Wolf At The Door all being given the al fresco treatment.
Terrace also has a gorgeous little hidden beer garden upstairs, and if you find yourself really struggling to find a perch head over to Trof which has a tiny little hidden beer garden on its middle floor.
Castlefield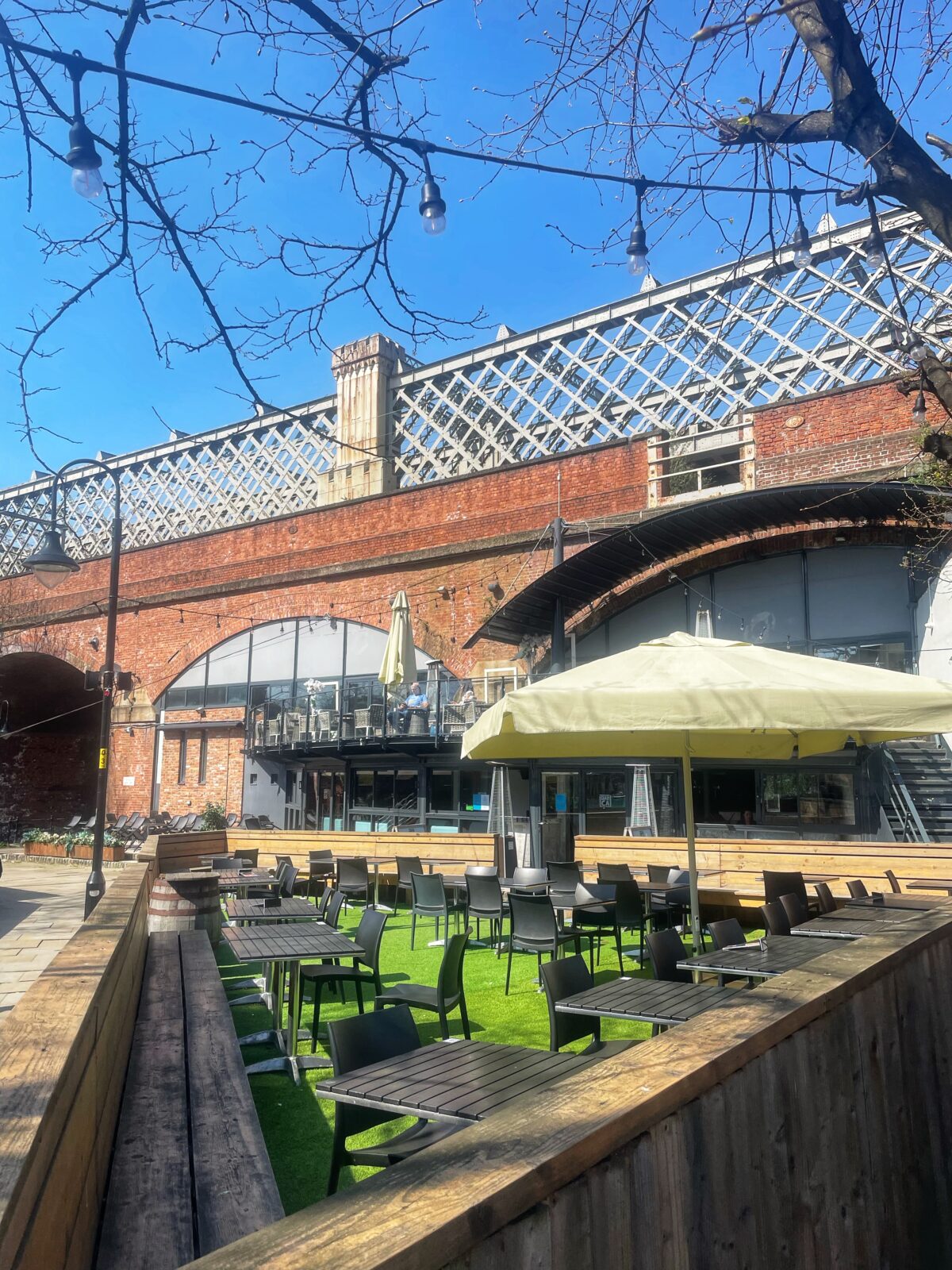 Two beer garden institutions both stand in the canal-side setting of Castlefield.
Both The Wharf and Dukes 92 are stuffed to the brim with pub-goers in spring and summer, thanks to their massive terraces, with more people spilling out onto the green lawns surrounding them.
Down here you'll also find Bar Barca and Albert's Shed, both in prime position for soaking up some rays with a broad array of seating on offer.
It's one of the prettiest spots in the city centre too, right on the water with narrow boats and plenty of lush greenery in view.
The Oast House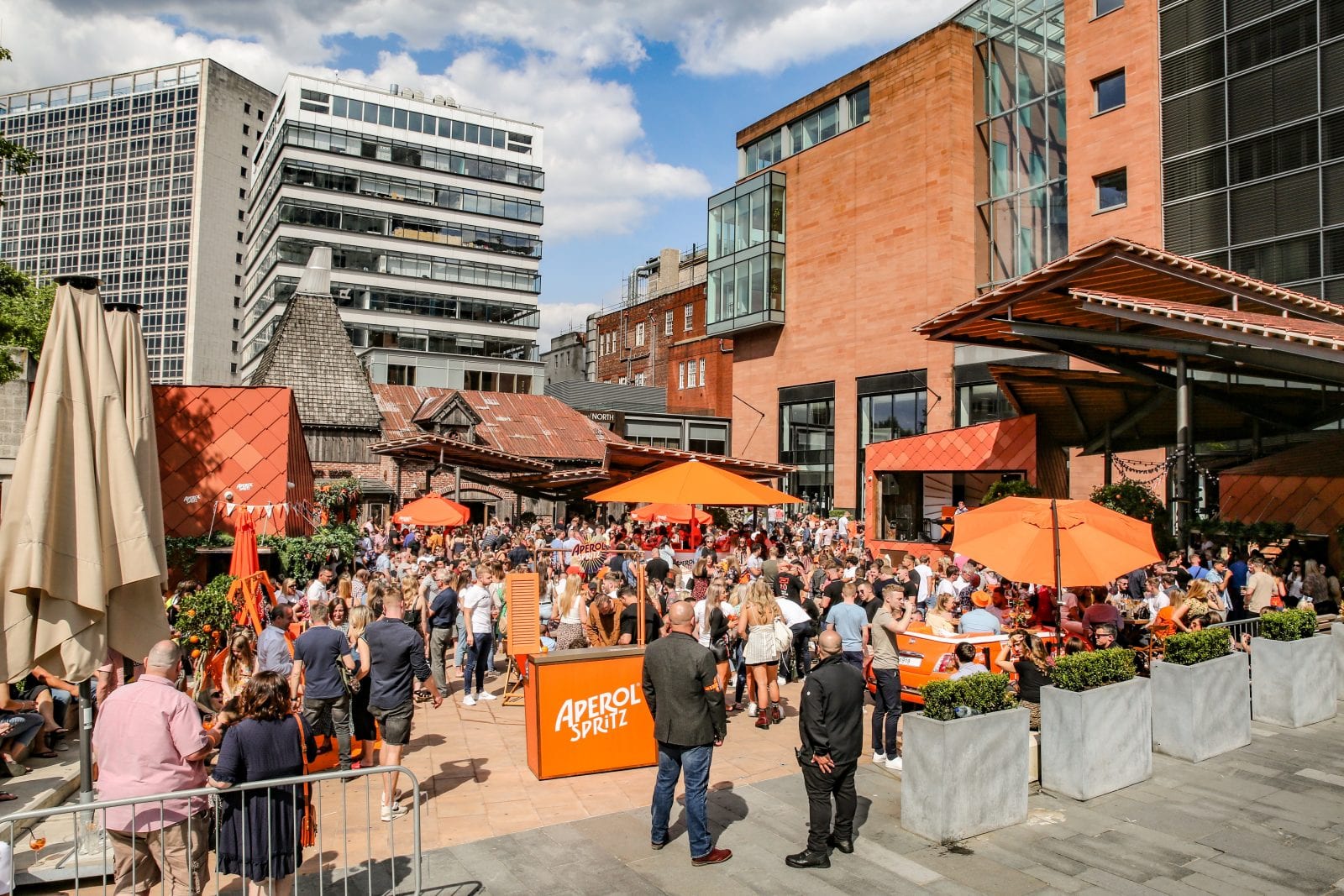 Beer gardens seem to be everywhere in Manchester these days, which is of course a good thing, but we still have a soft spot for the original outdoor watering hole.
Cast your mind back a few years and The Oast House was one of the only venues that really focused on an open-air offering.
It's still the same today – masses of tables in the heart of Spinningfields, with bleacher seating all the way round, plus live entertainment and a belting Aperol Spritz.
Hatch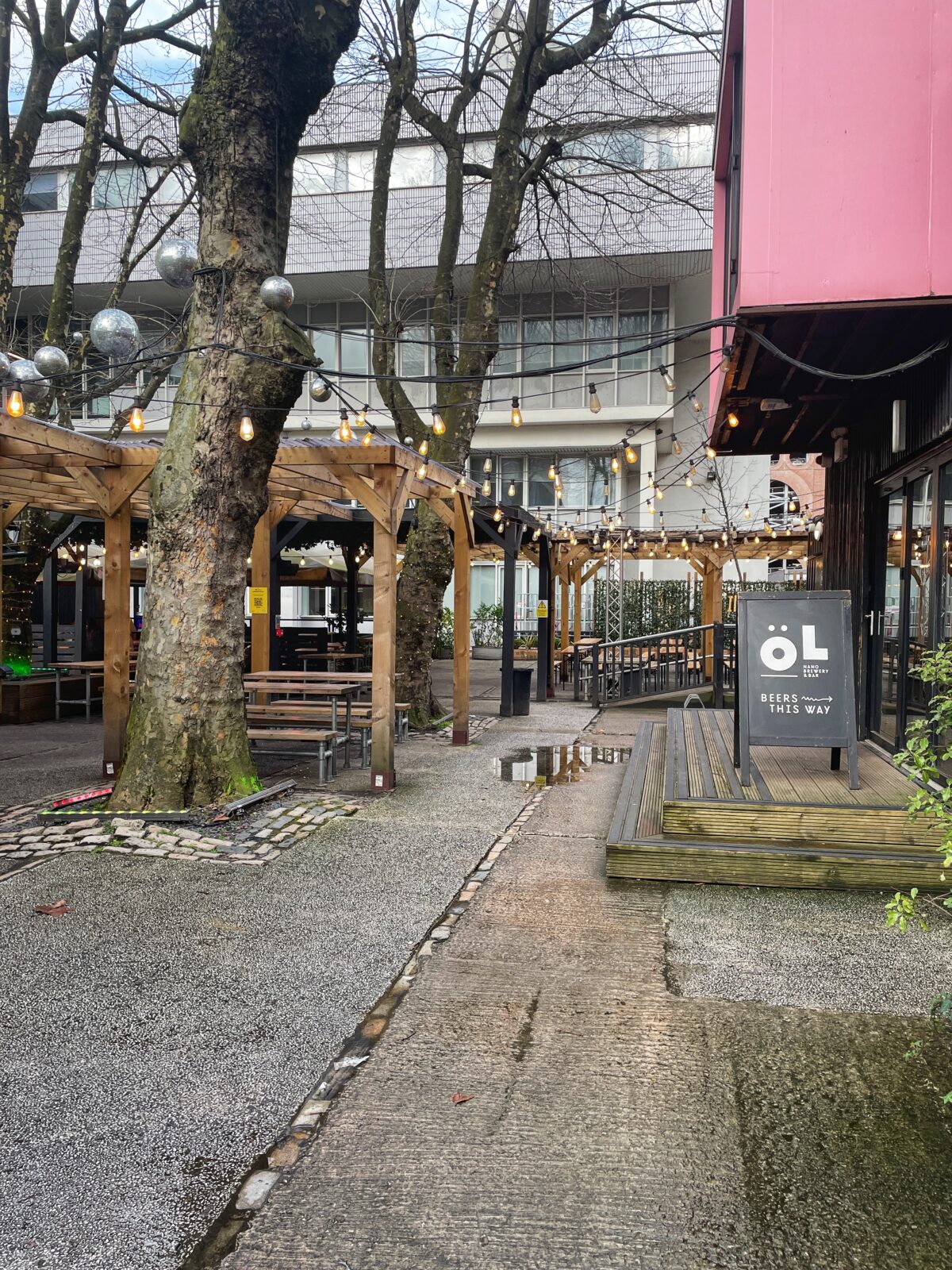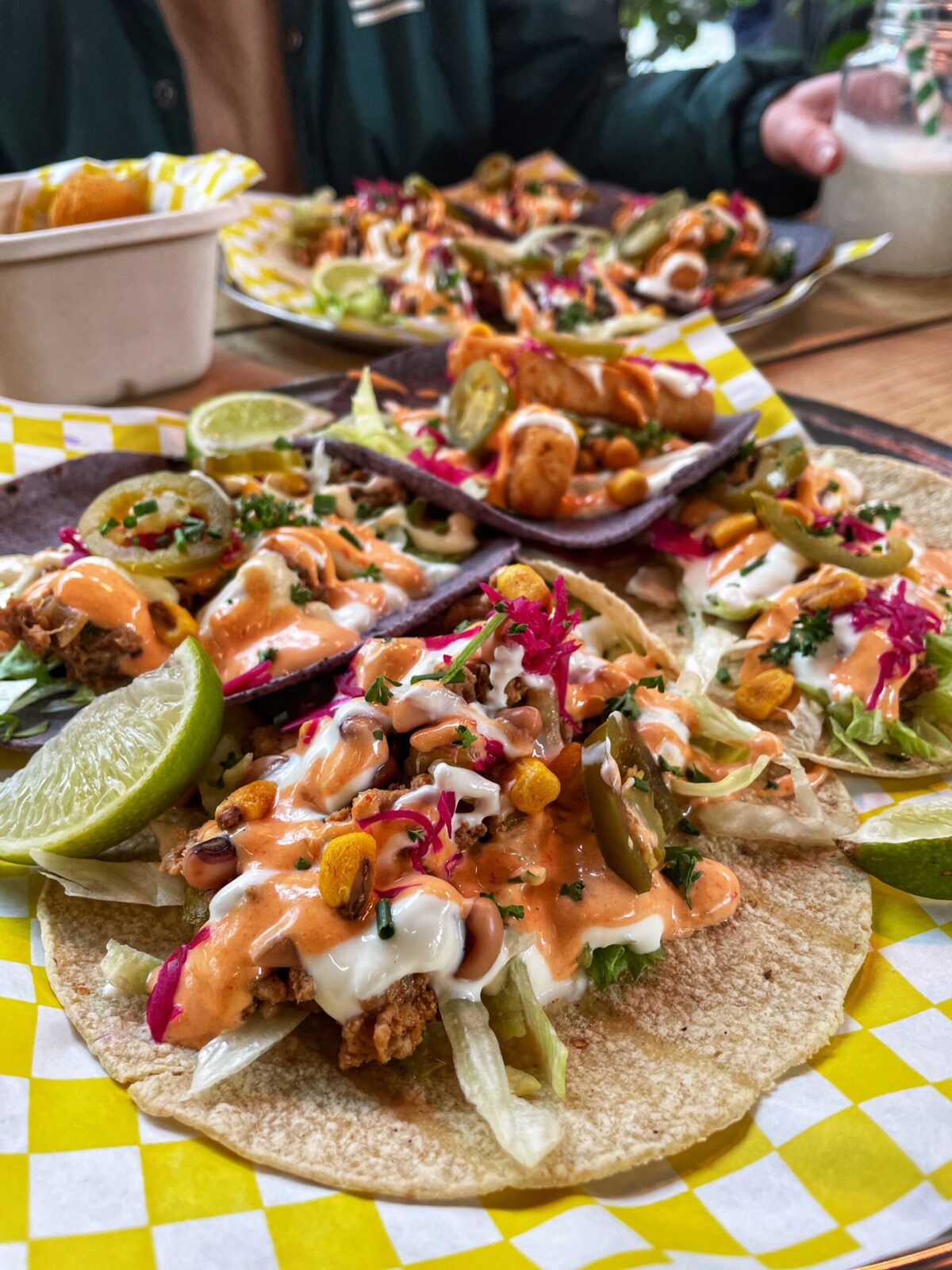 Hatch's little village of shipping containers, each one home to an independent business (from food to retail), is a true all-weather venue.
Part of it is sheltered by the Mancunian Way that soars overhead, other parts are heated by patio heaters, and parts are left in optimum position for soaking up some sunshine.
The rooftop terrace that overlooks the whole space is our personal favourite.
Read more: Another Heart to Feed is opening a new bar in the Northern Quarter
Mala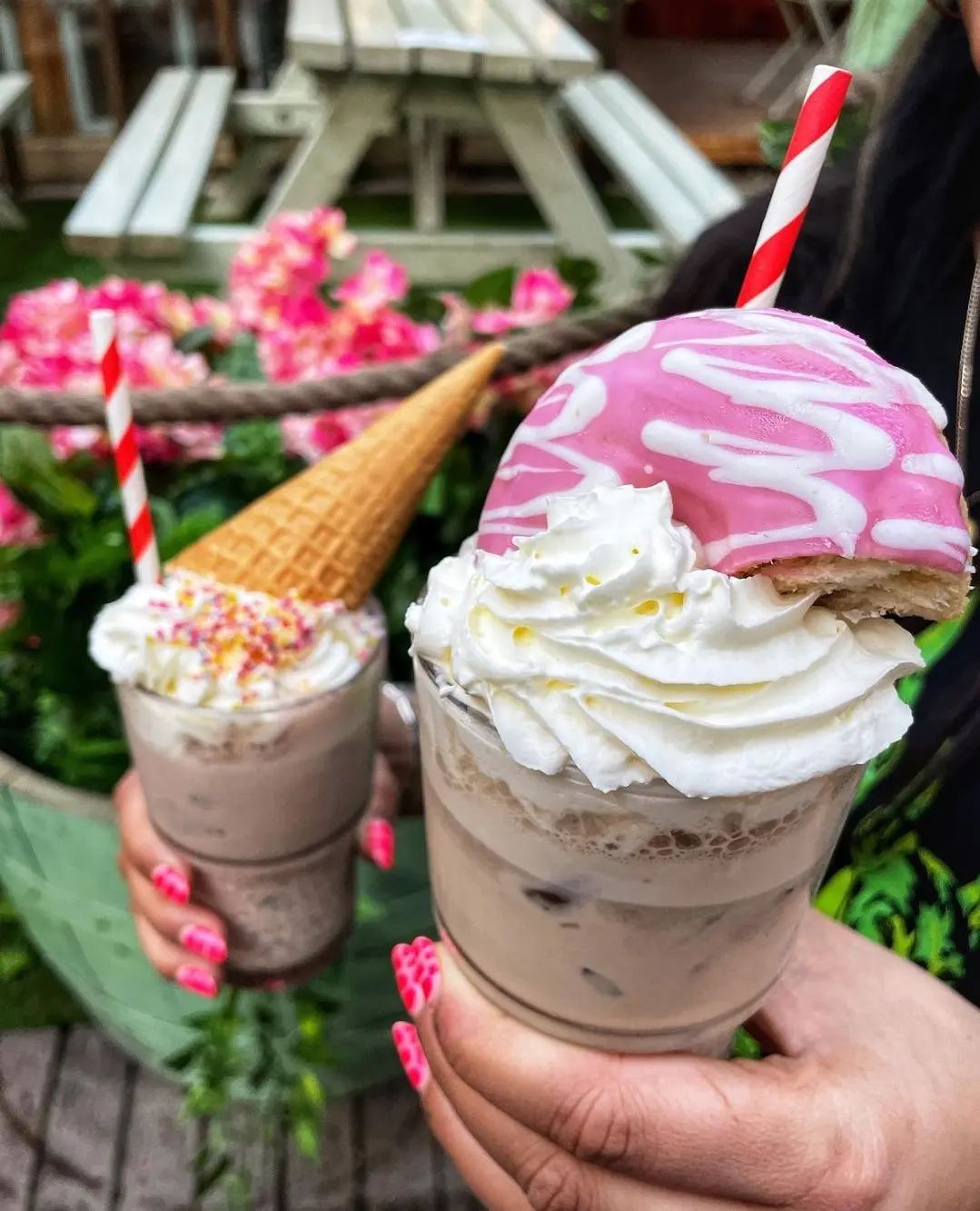 This 'secret garden' bar opened right in the heart of the Northern Quarter in the midst of the pandemic and is another great outdoor space for getting the drinks in when the sun is shining.
Tucked behind those big mint-green wooden boards on Dale Street is a cluster of picnic tables and wooden huts festooned with fairy lights and plants.
It might not be the tropics, but they've got the cocktails to trick your tastebuds into thinking it is – we're talking frozen strawberry daiquiris and frozen pina coladas. Oh, and there's beer too.
The Corn Exchange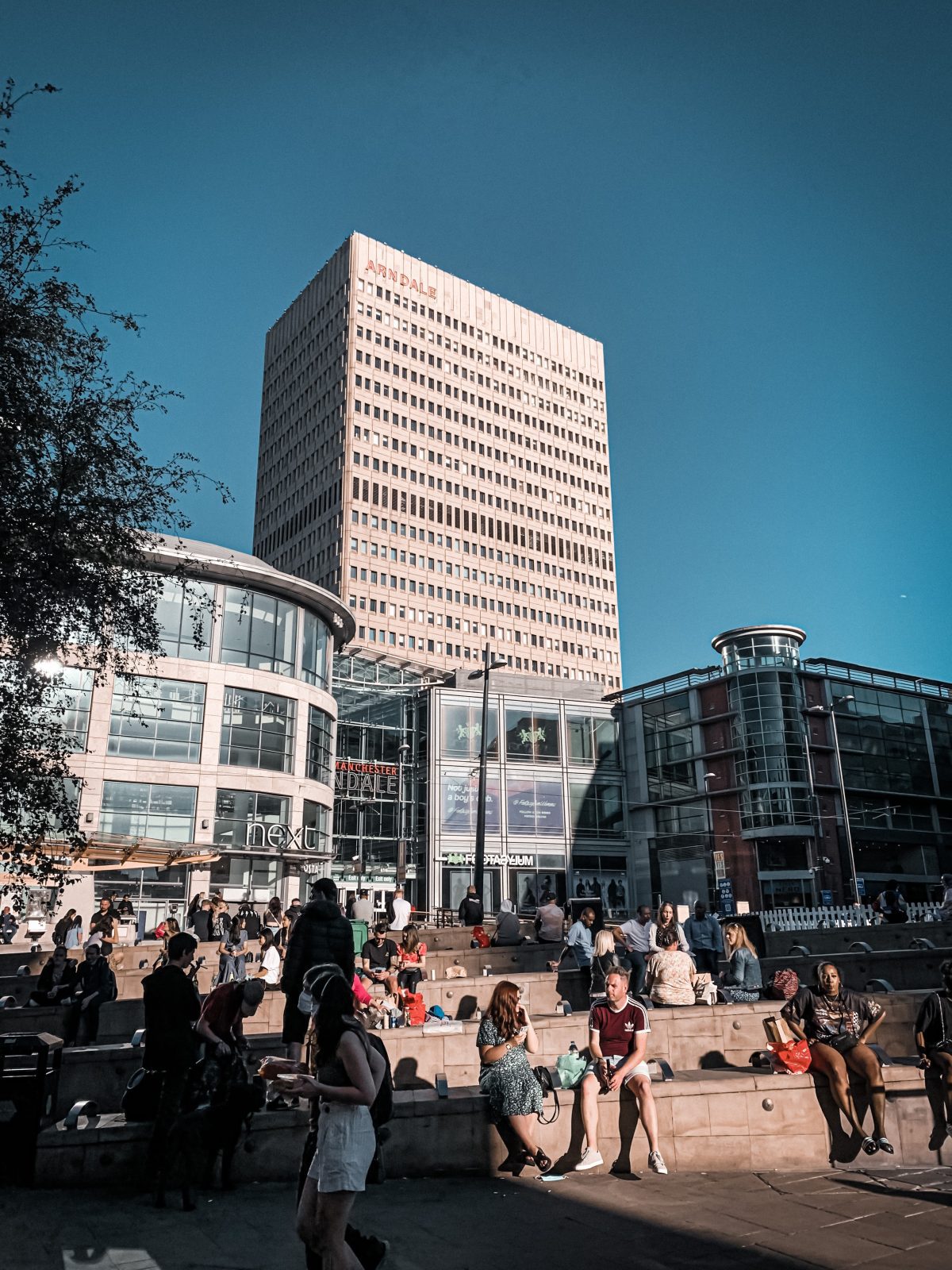 Another corner of the city where bars and restaurants spill outside alongside one another is the Corn Exchange.
Its residents – including Salvi's, Banyan and Cosy Club – almost all have their own terraces, but it's the ones on the Exchange Square side who get the most sunshine.
Neighbouring it, meanwhile, are two of Manchester's oldest pubs – Sinclari's Oyster Bar and The Old Wellington – both of which also boast large sun trap beer gardens, for those after something a little more traditional.
You might have to queue a little while, but with so much seating, you'll be sipping a drink in the sun before you know it.
Cutting Room Square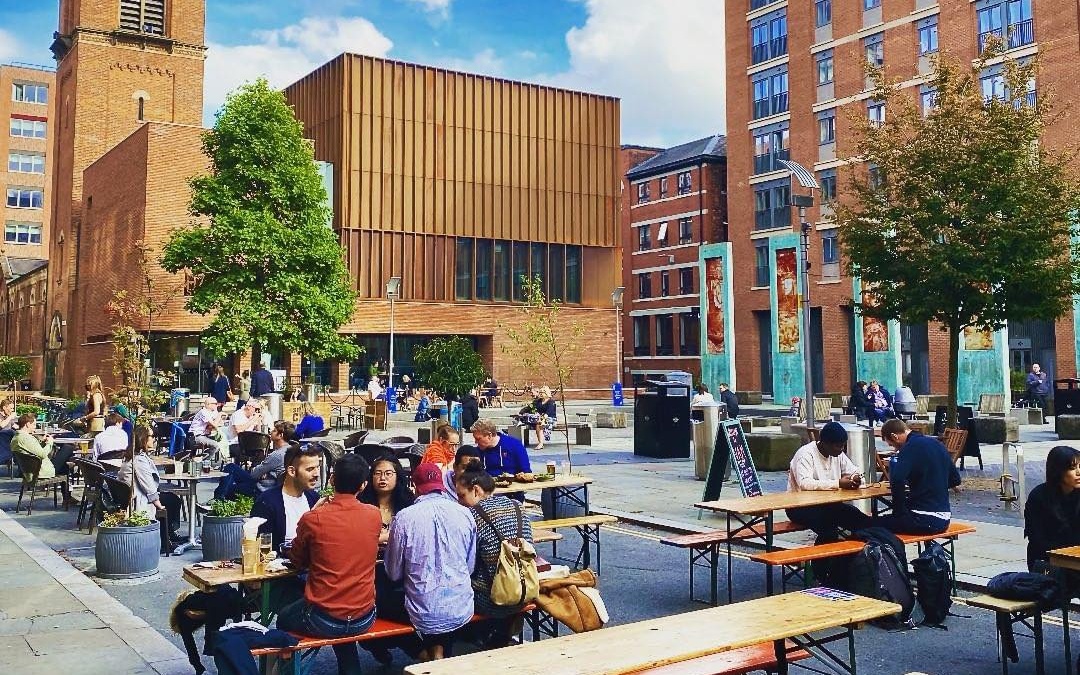 Set in the middle of Ancoats, also known as one of the coolest neighbourhoods in the world, Cutting Room Square is guaranteed to get the sun all day long – and with plenty of bars here to choose from you're pretty much guaranteed to find a seat one way or another.
From Vietnamese restaurant and bar Nam, which serves delicate fruity cocktails alongside a range of beers, to classic pub reborn Edinburgh Castle and brilliant cocktail bar Jane Eyre, drinkers are spoilt for choice.
Add to that rock bar Jimmy's, wine pros Blossom Street Social, and local brewery bar Seven Brothers, and you'll soon see how easy it is to spend a whole day drinking down here.
Featured image – Terrace