Eats
Manchester's smallest pub rebrands itself as 'husband creche'
"Leave your husband with us! We look after him for you! You only pay for his drinks!"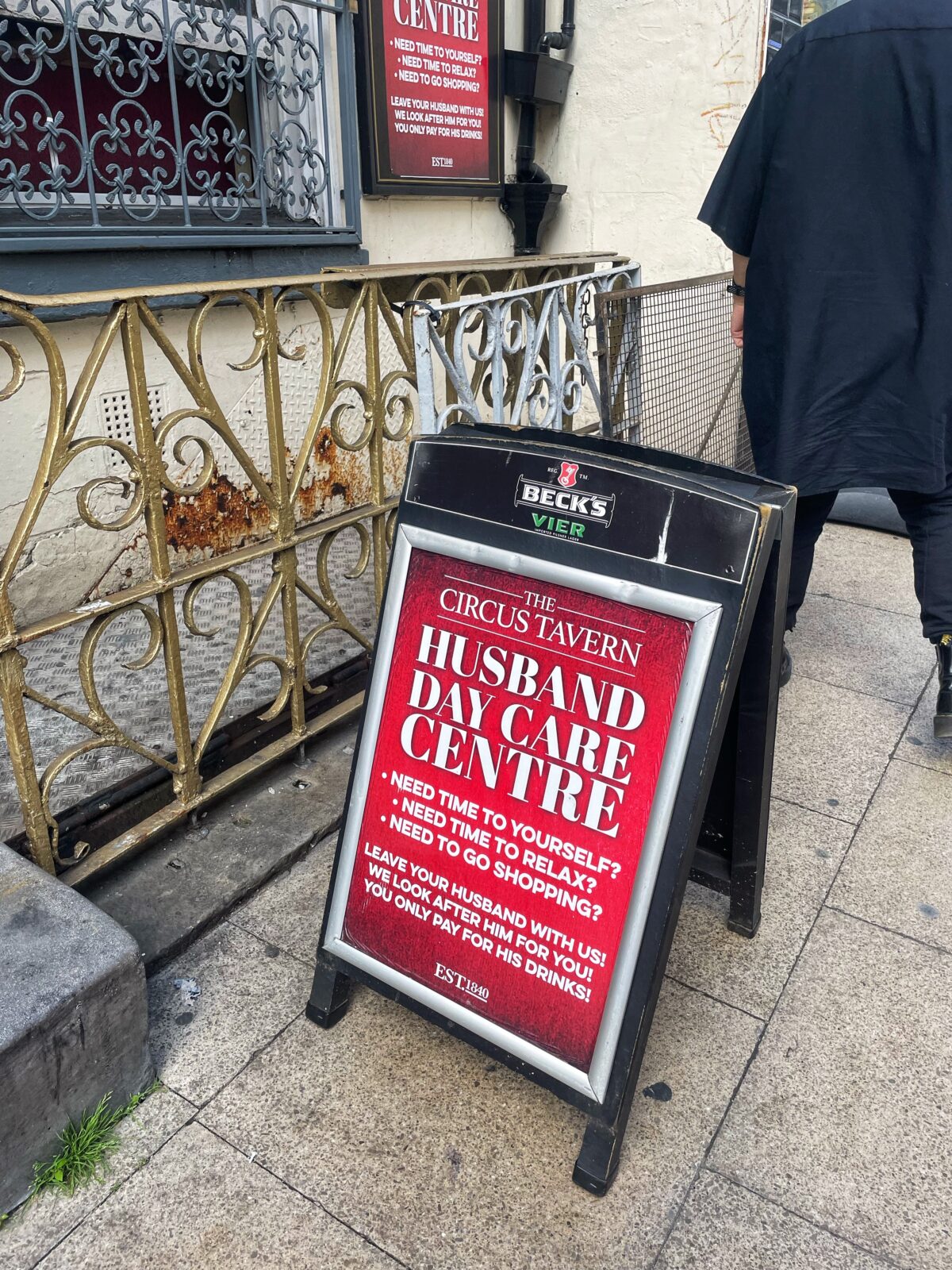 A Manchester boozer famed amongst locals for being the smallest pub in the city has rebranded itself as a 'husband creche'.
The Circus Tavern on Portland Street – for years emblazoned with the tagline 'Europe's smallest bar' – has taken on a new identity of late.
The bar, first established as a boozer in 1840, is still tiny inside with room for just 18 punters at once.
But the chances are, from now on the majority of drinkers in there will be lonely husbands abandoned 'under supervision'.
New signs erected outside have begun advertising the minuscule pub as a dedicated 'husband day care centre,' with a bright red A-board placed on the street asking passers-by: "Need time to yourself?
"Need time to relax? Need time to go shopping?
"Leave your husband with us! We look after him for you! You only pay for his drinks!"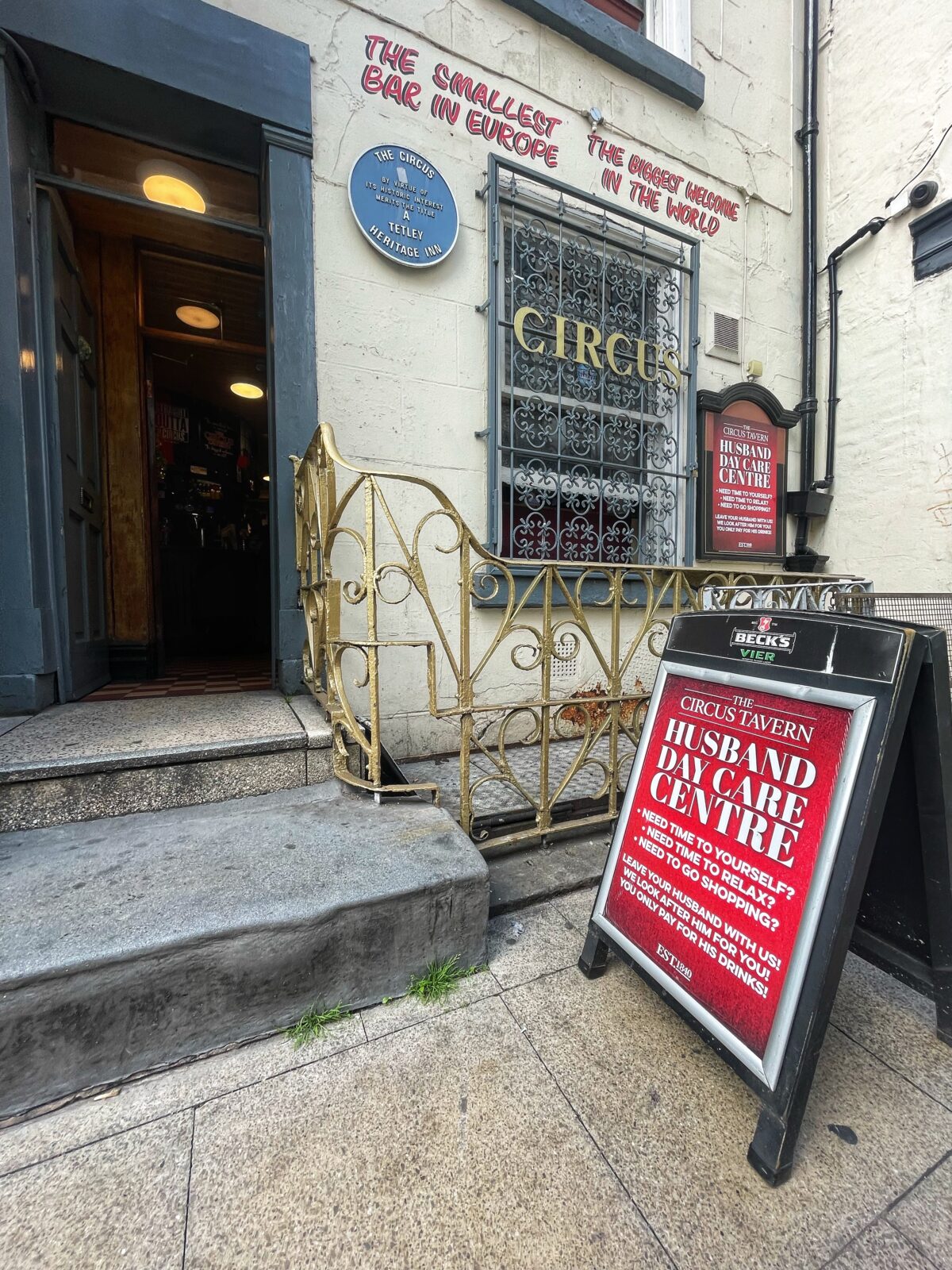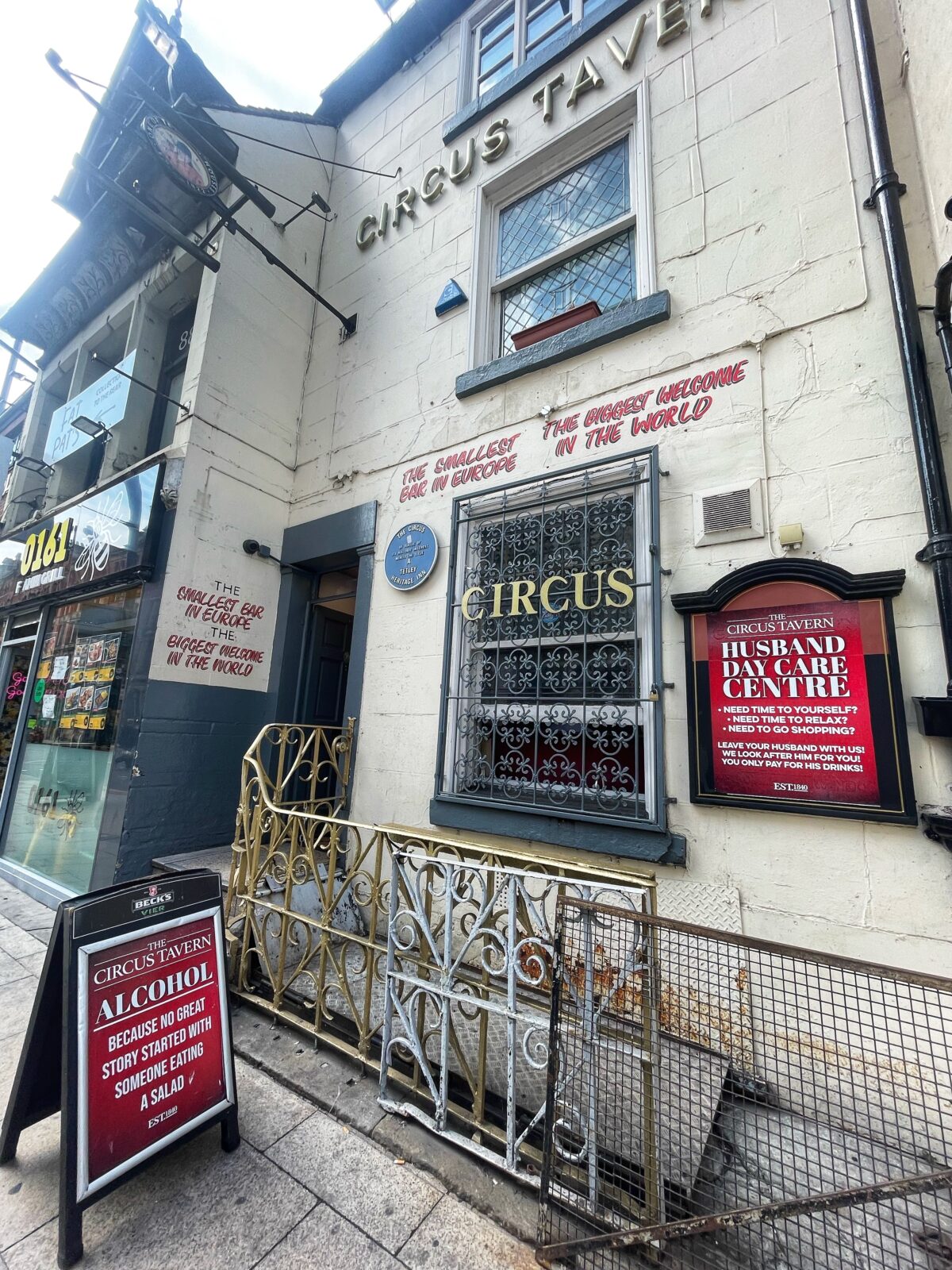 The Grade II listed Great British Tetley pub is one of the city's quirkiest and most famous, thanks to its tiny two-room layout and record as one of Manchester's oldest pubs.
Its small quadrant bar at the front manages to serve lager, cider, and John Smiths Smooth, along with one handpump serving Tetley's Cask, whilst the pub itself is something of a time capsule – with its walls covered in memorabilia and local history.
Owners collect historical images to show how the city has evolved around the Circus Tavern over the years, with a collection dating from the 1800s of Picadilly Gardens.
Further images show Manchester Library in its construction, as well as how Market Street, Manchester Docks, Manchester Canal system, The Apollo, Didsbury Train station, Stockport Bridge, and Portland Street have over the past 200-odd years.
Read more: Salford couple of 70 years says 'learning when to keep quiet' is their secret to happy marriage
In the back room, meanwhile, the history continues – this time dedicated to football, making it very popular with tourists and bored husbands alike.
Its hallway is decorated with dozens of sporting photos and paraphernalia including photos of famous Manchester United footballers such as George Best, who was a regular at one time.
Popular with football and rugby fans alike, who quickly fill the pub before matches, we think any lonely husband should be well at home here.
As the owners say, they'll look after him well for you. All they ask in return is that you 'pay for his drinks.'
Featured image – The Manc Eats