News
Salford couple of 70 years says 'learning when to keep quiet' is their secret to happy marriage
"If she says something that I don't agree with, I turn me back and shut me mouth."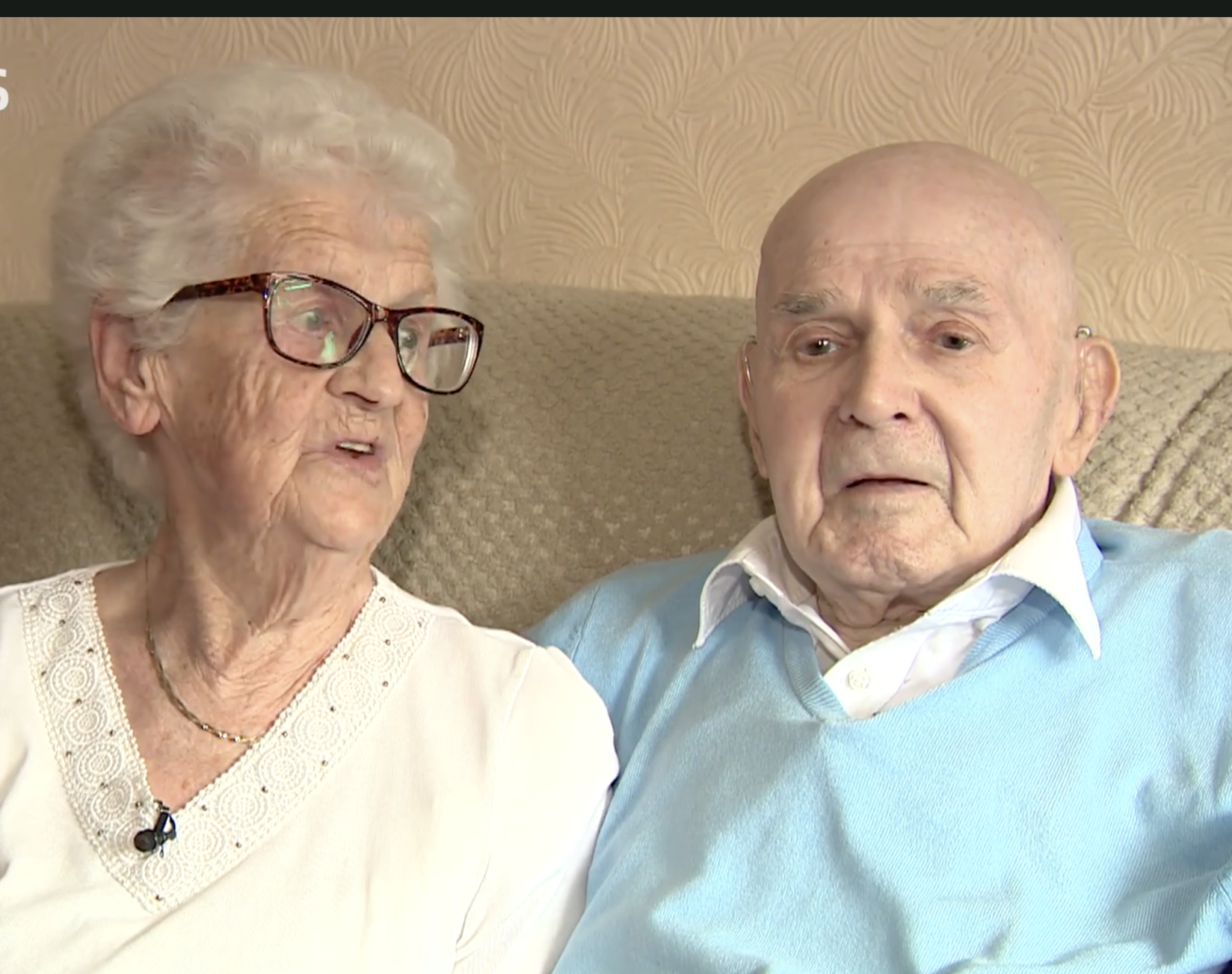 A Salford couple celebrating 70 years of marriage has told ITV that their secret to wedded bliss is love, laughter – and learning when to keep quiet.
The pair, both aged 92, are celebrating their platinum wedding anniversary this week and welcomed TV crews into their living room to share the story of their seven decades as partners in life and in love.
Having first met in 1947 whilst out at the cinema separately with friends, Glenys and Cliff Brown from Cadishead, Salford, officially tied the knot in 1953.
Cliff heard Glenys one night at the pictures and fell in love with her laugh, and the rest is history.
Glenys said: "I laughed [at the film]. I shouldn't have done because it was serious, and they turned round and ended up walking us home and it sort of kicked off from there."
Cliff said: "I fell in love with her and that's it."
However, it appears it wasn't quite plain sailing from there with Cliff spending the next four years wooing Glenys before she agreed to be his and it took two more before they were married.
Read more: Manchester pub launches 'traditional' dog menu with roasts, burgers, and fish and chips
And it appears Cliff has never stopped making the effort, with Glenys revealing he started a romantic tradition on their wedding day and has kept it up ever sine.
She said: "On our wedding day, Cliff sent me a dozen red roses. They came on the morning of our wedding.
"Every year since, he's never missed a single year – I've always had my dozen red roses."
Read more: Manchester's Stock Market Grill restaurant announces shock closure after three months
Asked the million dollar question as to what is their secret to a long and happy marriage, the pair both agree that it's best not to argue.
Glenys said: "Love each other, but mean it."
Cliff added: "Don't argue. If she says something that I don't agree with, I turn me back and shut me mouth."
The couple said they have received a card from King Charles to celebrate their platinum wedding anniversary and continue to share many laughs together, even after all these years.
Featured image – ITV