Eats
The Scottish-Indian restaurant selling haggis pakoras and deep-fried Mars bars
Haggis - a Scottish delicacy traditionally served on Burns night - features heavily on the menu.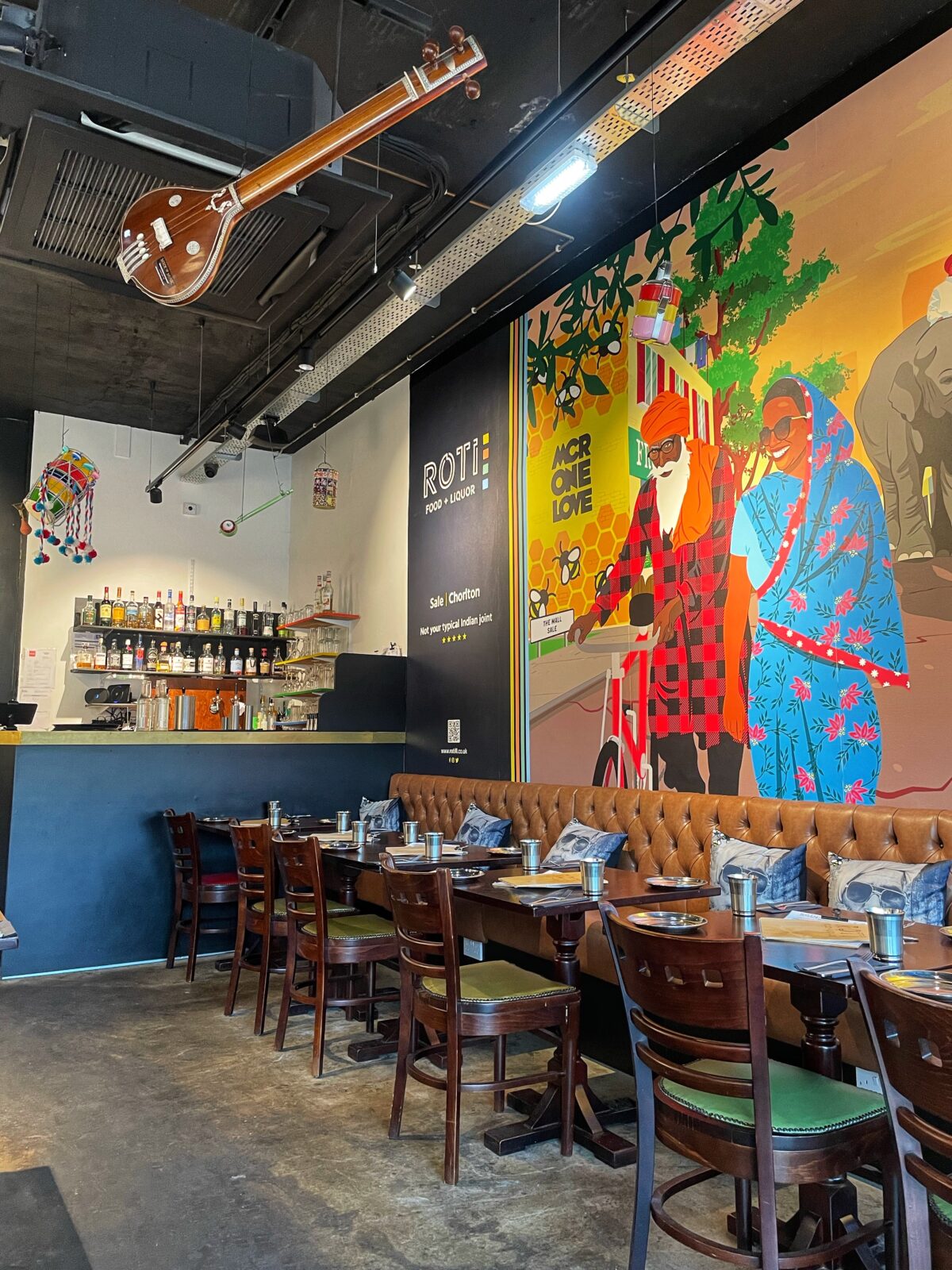 Over in Sale's newly redeveloped Stanley Square, you'll find an Indian fusion restaurant serving up Scottish ingredients in some decidedly un-Scottish ways.
We're talking haggis pakoras, Irn Bru negronis, wee puris and seven spice Scotch eggs – all served street food style in traditional metal tiffin boxes.
Opened by Ryan Singh, who hails from Edinburgh, Roti combines the best bits of his Scottish and Indian heritage by putting a spicy twist on some of Scotland's most sacred foodstuffs.
Think deep-fried Mars bars, 'chip butties' in authentic rotis stuffed with curried aloo and chickpeas in aromatic pickle, and an aromatic take on mince and tatties made by combining Roti spiced pork and chole potatoes.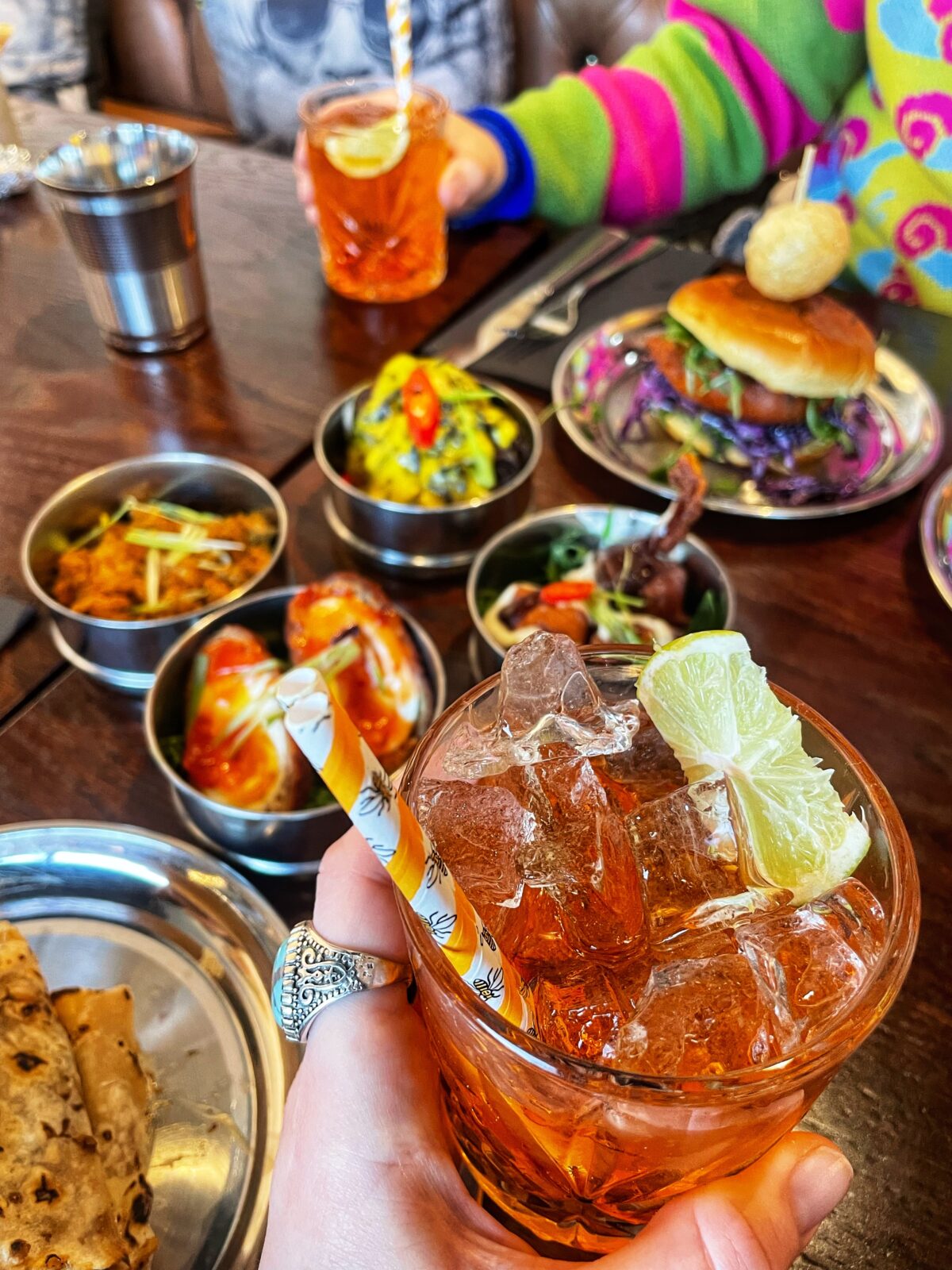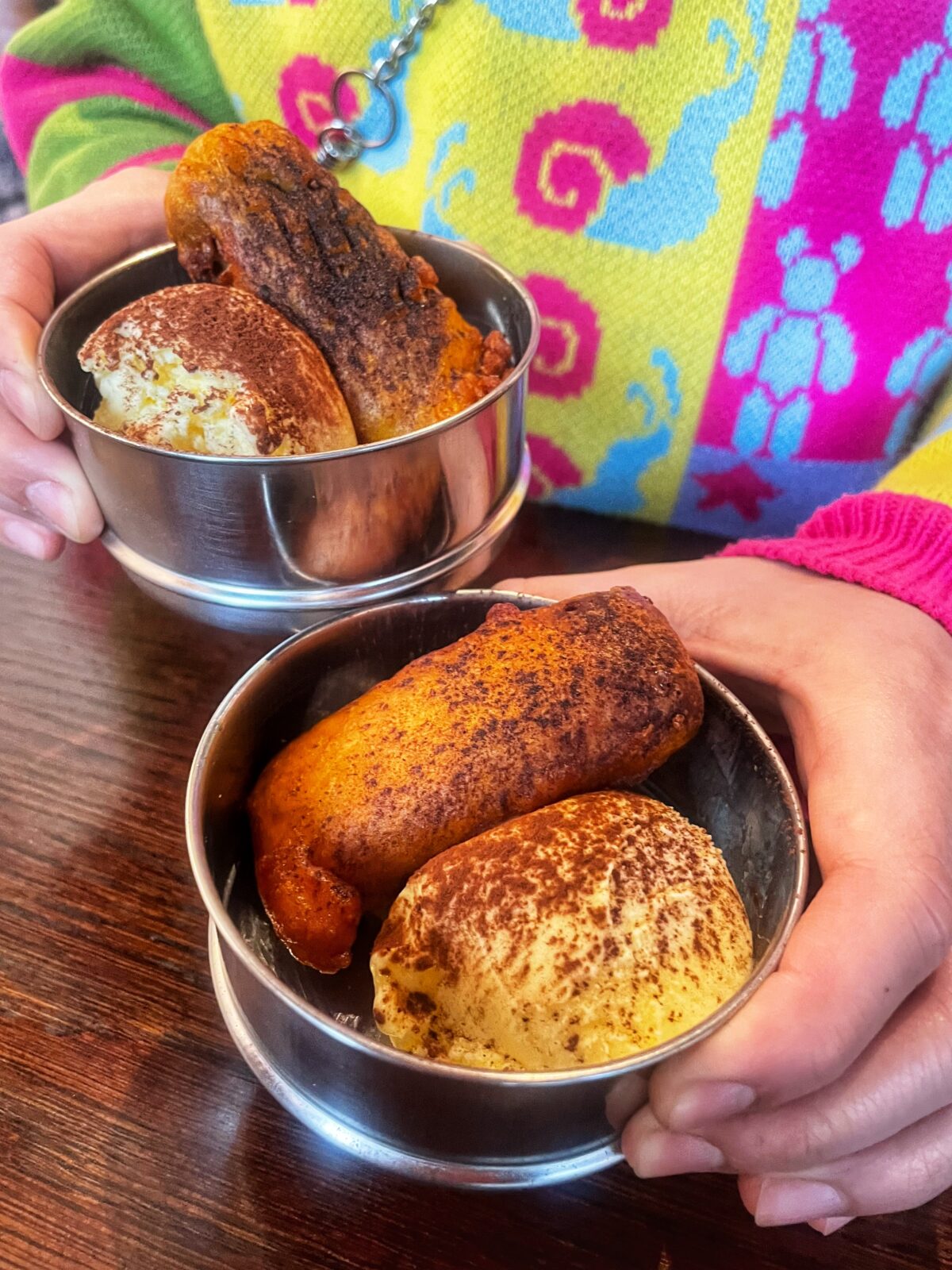 Elsewhere, you'll find a decidedly fresh spin on fish and chips combining fresh Panga fish in roti gram flour batter with fluffy masala potatoes on a bed of curried 'mushy peas' chickpeas, and a massive Highlander burger topped with a crunchy puri ball.
Haggis – a Scottish delicacy traditionally served on Burns night – features heavily on the menu here too.
A savoury pudding containing sheep's pluck (a mix of minced heart, liver and lungs) with oatmeal, onion, spices, suet, salt and stock, it's typically served alongside neeps (better known as parsnips) on special occassions.
Down at Roti, though, it takes some decidedly different forms: shaped into burger patties and topped with coleslaw and apple chutney, or lightly coated in a spiced gram flour and fried into pakoras.
Read more: Award-winning Manchester pie shop Ate Days A Week has closed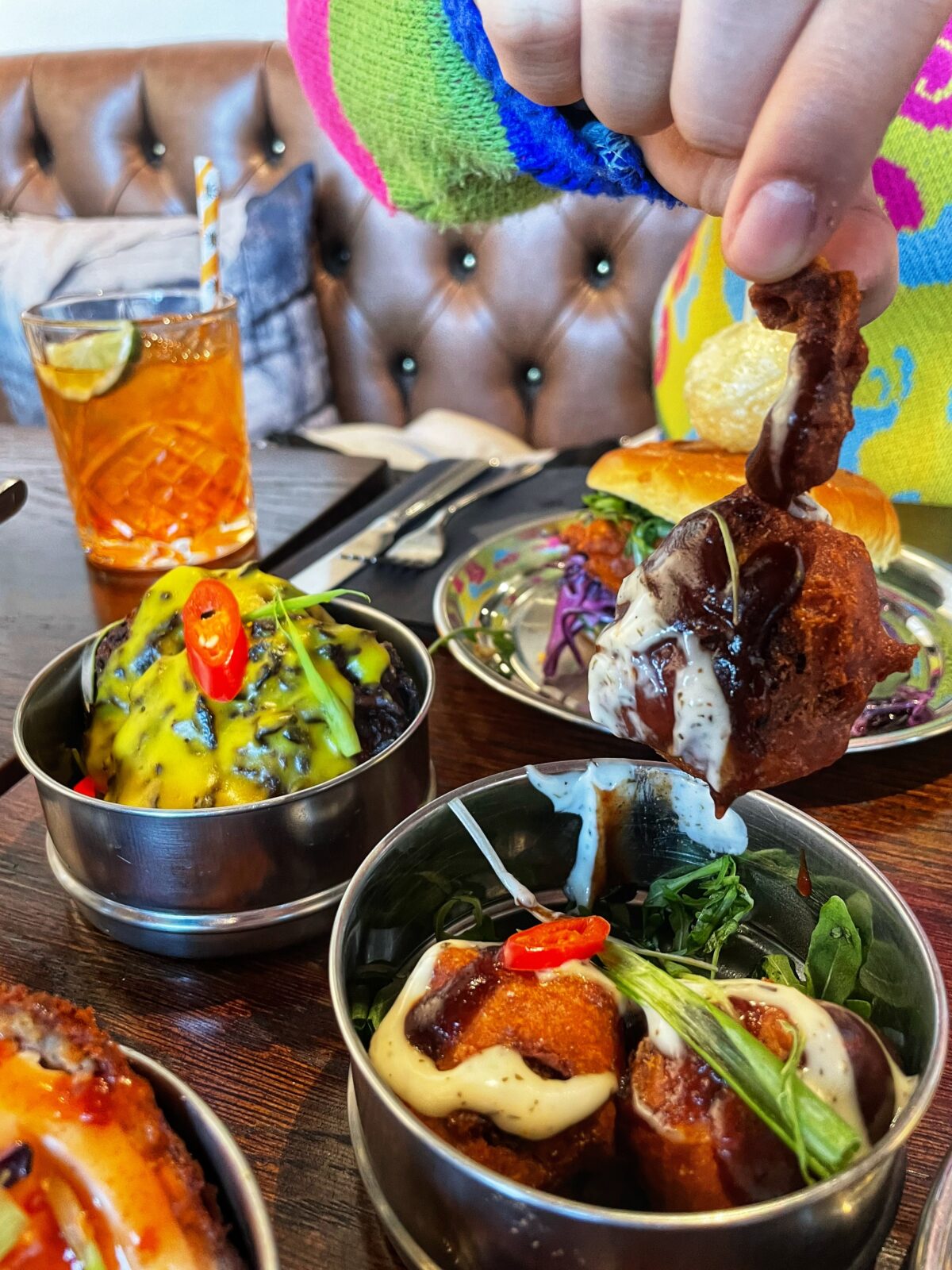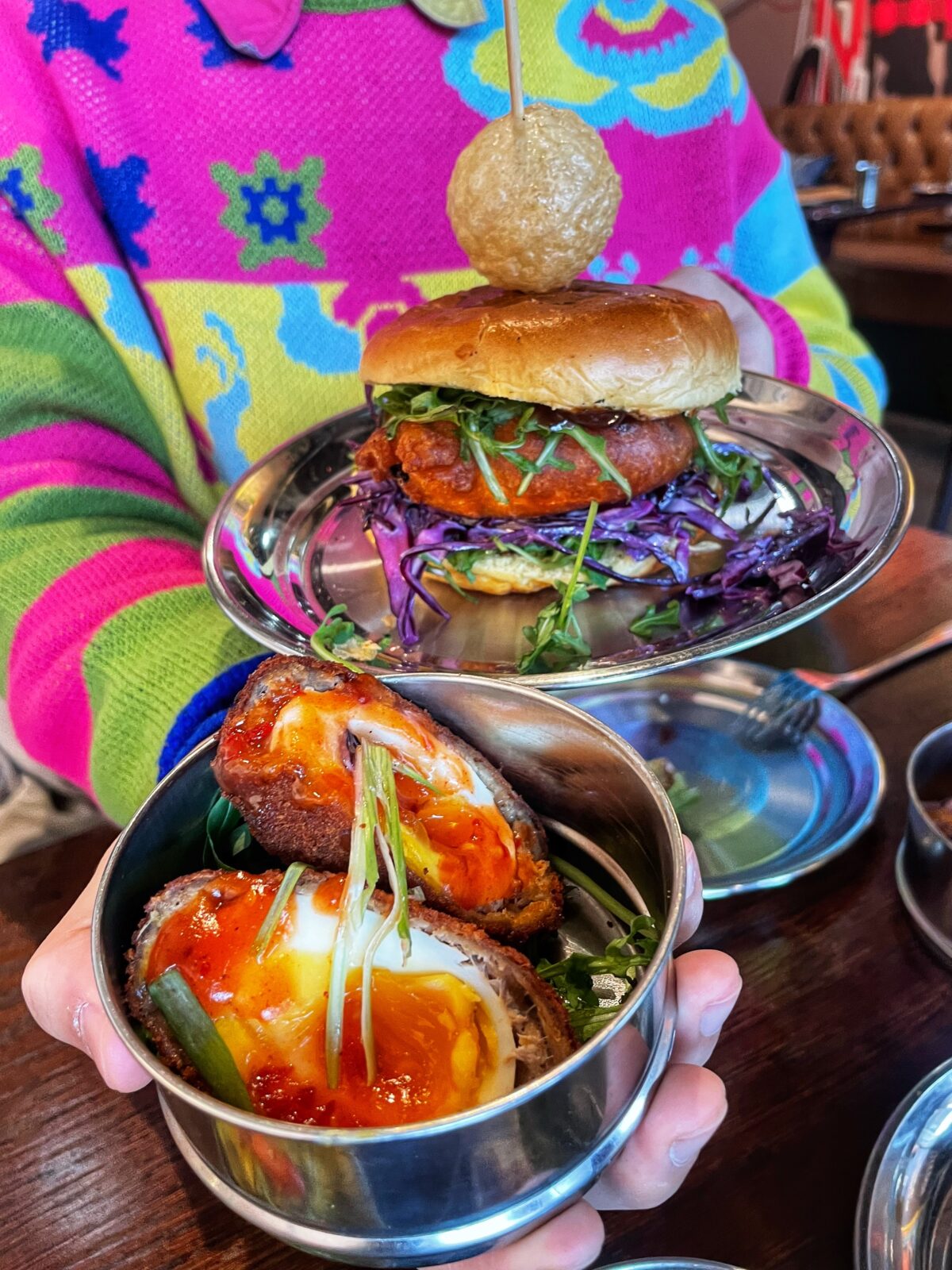 Roti first opened on Chorlton's Barlow Moor Road in 2019, but within a few months found itself forced to close its doors and switch to takeaway only as the country went into lockdown.
After building up a loyal following of takeaway customers, the restaurant – described as 'not your average Indian joint' – was inspired to expand and owners moved into the newly refurbished Sale shopping precinct in 2021.
Read more: This Manchester pub is hosting an all-you-can-eat Valentine's cheese night
Sadly, they closed the original restaurant earlier this month but you can still find all their brilliant dishes over in Sale alongside hospitality heavy hitters like Rudy's, Greens and Sugo Pasta Kitchen.
To find out more and view the full menu, visit Roti's website here.
Feature image – The Manc Eats