Eats
Award-winning Manchester pie shop Ate Days A Week has closed
"I took a risk, I took a shot and sometimes these things don't work out and that's life sadly. Would I change anything? Absolutely. Would I do it again? Right now, I'm saying no"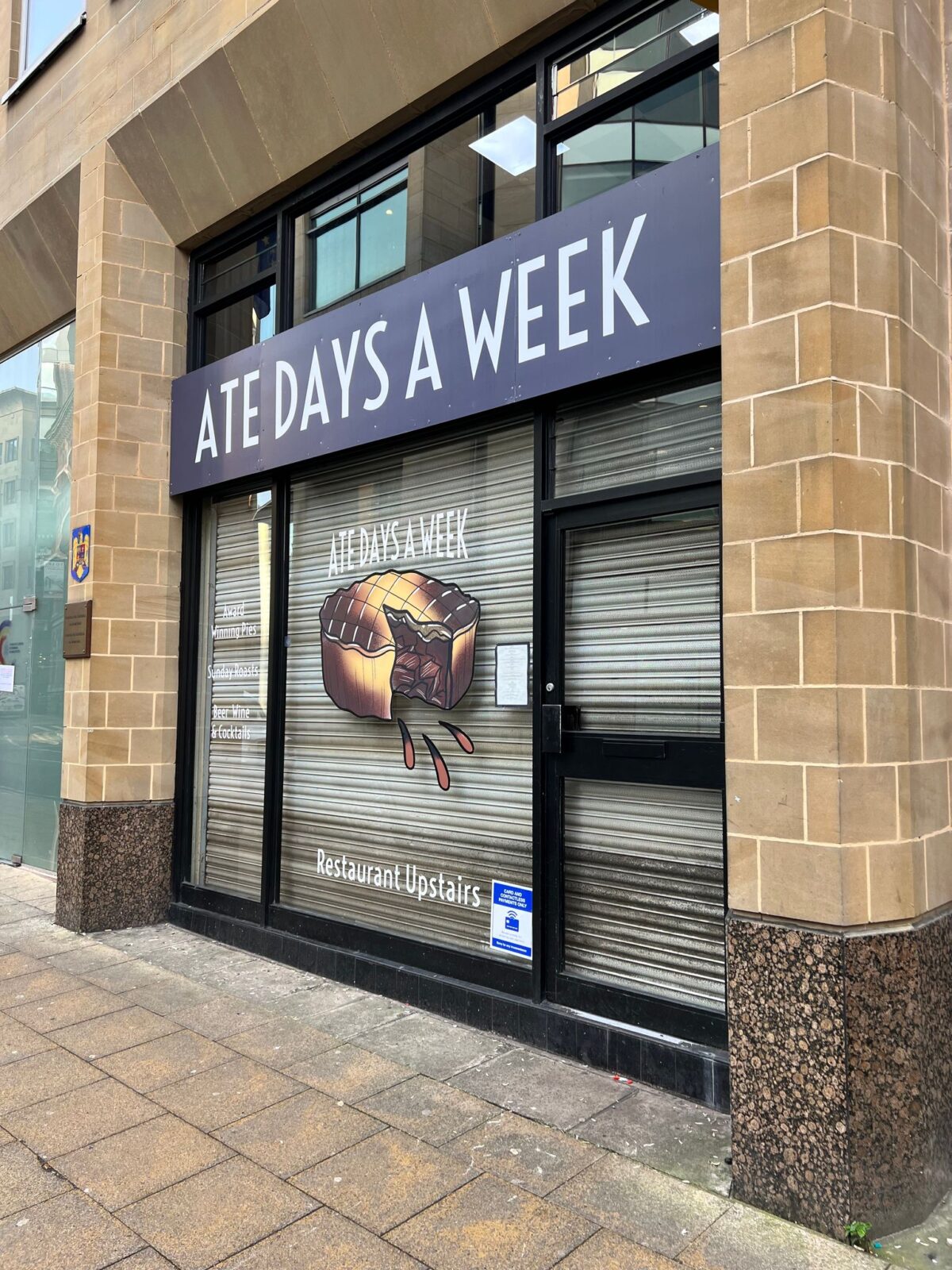 Five-time British Pie Awards winner Ate Days A Week has closed its Manchester city centre pie shop for good after less than a year.
Having first opened in a former chip shop in Stockport, the music-themed pie shop quickly rose to dizzying heights – winning numerous awards and becoming the stuff of legend in Stockport.
As a result, post-pandemic the team decided to close their Vernon Street shop and up-sticks into Manchester city centre.
They took over the former Porky Pig unit by Manchester Town Hall in spring 2022 and received rave reviews from local foodies for their mouthwatering pies, roasts and breakfasts. But sadly, that chapter has now come to an end.
Sharing the news in a long, heart-rending Facebook post on Saturday night, chef-owner Andy James said that he had taken a risk opening the musical-themed pie shop, reflecting that 'sometimes these things don't work out'.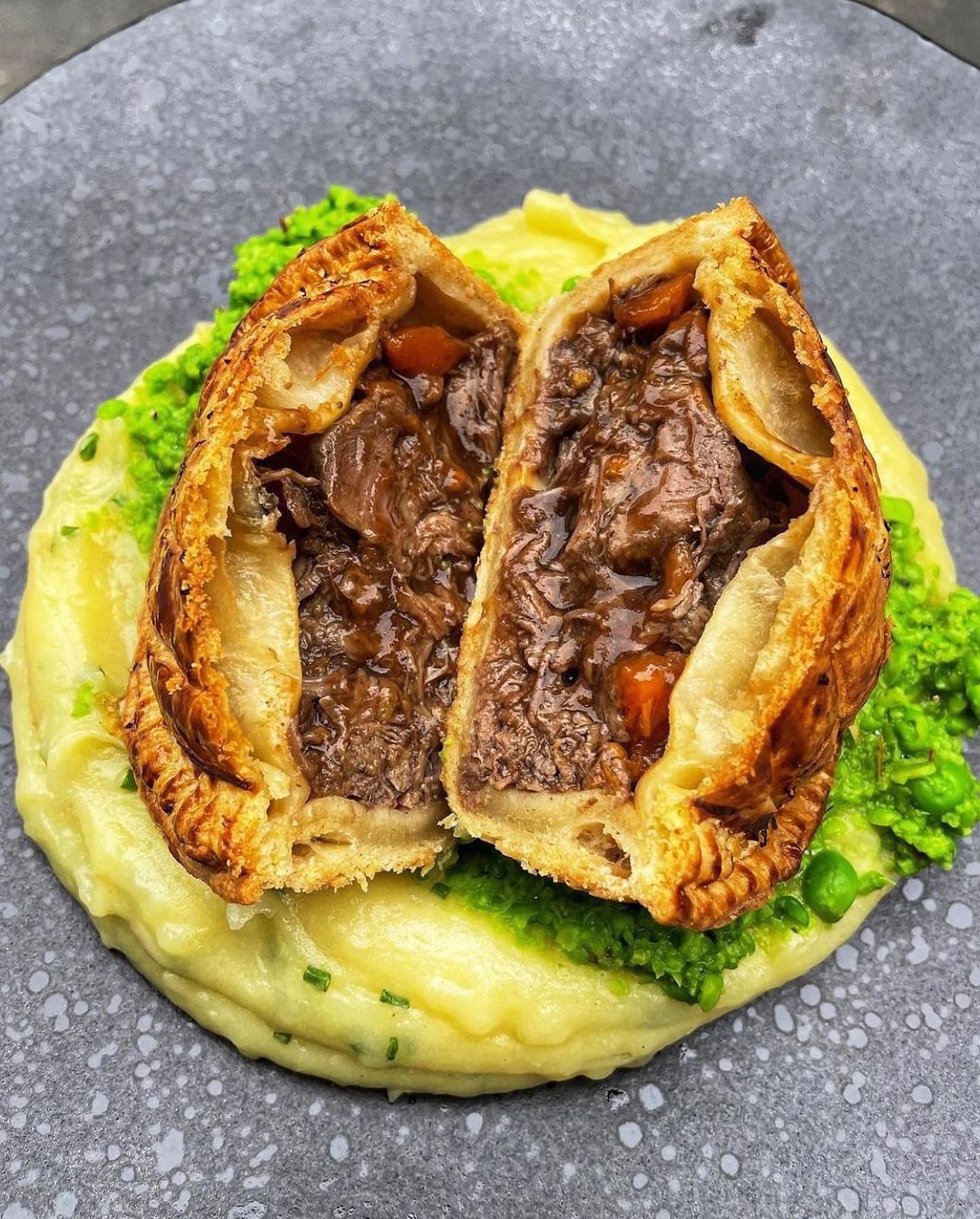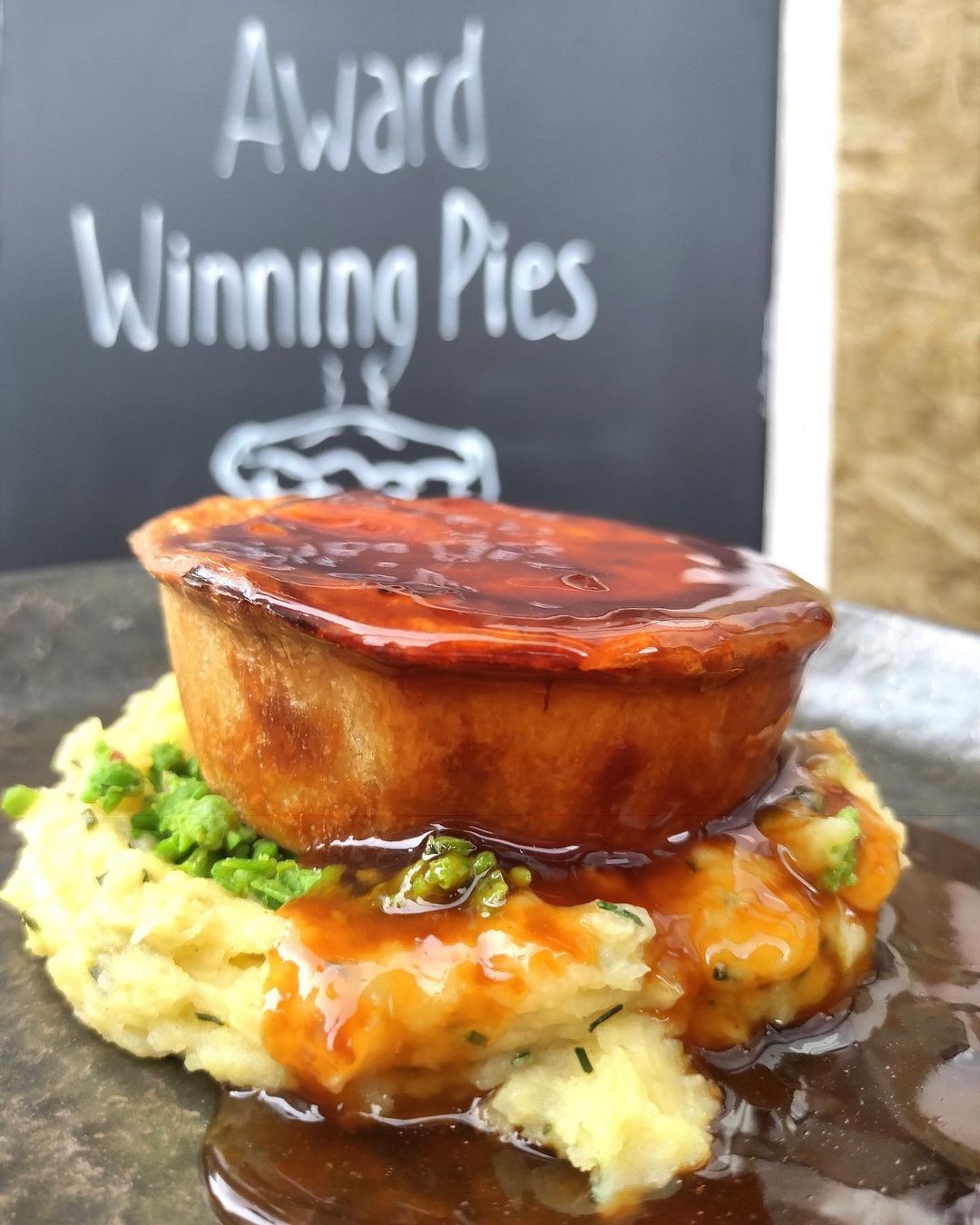 In large part he blamed the cost of living crisis, saying that food and drink costs were 'rising rapidly' and 'utilities are absolutely out of control', before adding that 'the landscape of our economy is so obscured it's frightening.'
The post also spoke of the toll the situation had taken on Andy personally, referring to 'many sleepless nights' spent 'worrying, stressing and searching for ways this could be avoided.'
And of course, being a musical-themed restaurant, there were a few cheeky song lyrics worked in to ensure Ate Days A Week's goodbye post was on brand: opening with lyrics Leonard Cohen's Closing Time and closing with words from Taylor Hawkins' favourite Foo Fighters track, Aurora.
Read more: Drivers told to 'plan ahead' as parts of Mancunian Way will be closed this week
Despite the sad news, however, Andy insisted that it wasn't all doom and gloom: reassuring fans that there had been no job losses as they had been able to create roles for the full team at their other venues.
He added that he will be reopening the newly-refurbished Notion next weekend and has plans to bring Ate Days A Week's Award Winning Pies to delivery platforms throughout Stockport and surrounding areas 'soon'.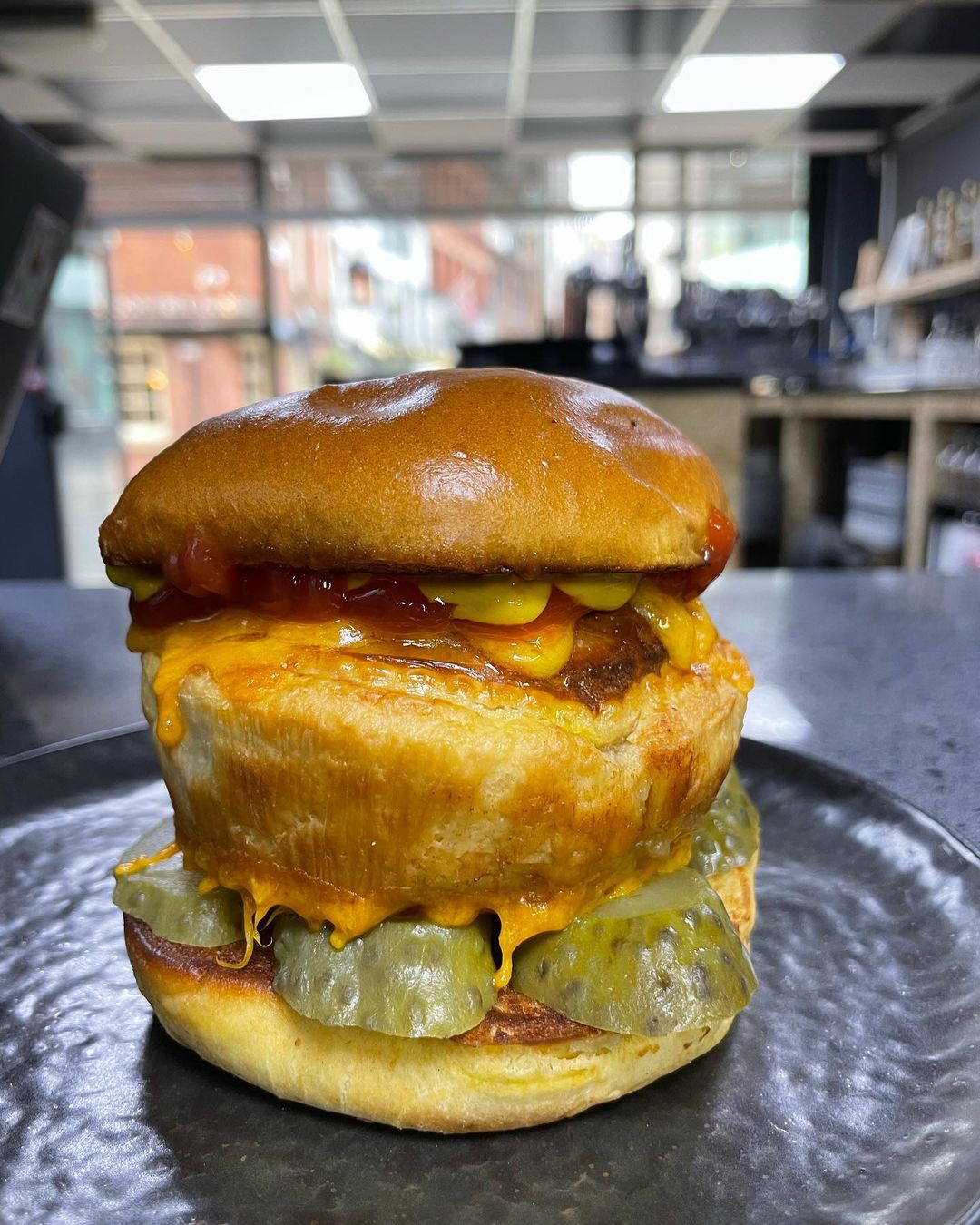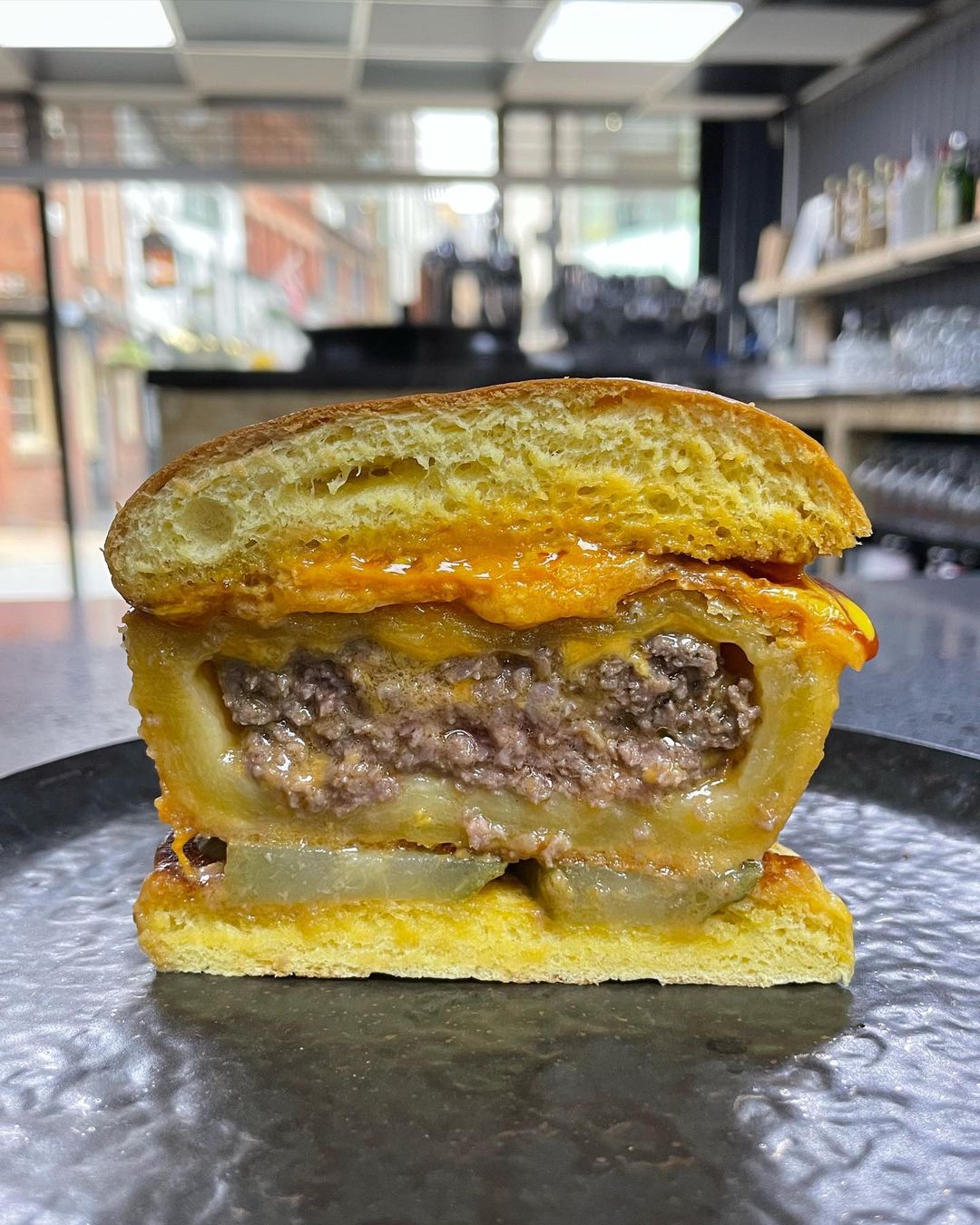 Commenting that 'there's no time to sit around moping', he also confirmed that Ate Days A Week Pies will be available at venues including Stockport Country football ground, Blinker Bar, Bask, Lawing Deli and more.
Since sharing the post on Saturday evening, it has been liked over 200 times on Facebook alone with people quick to comment with their commiserations.
Badly's PIes wrote: "Keep your head held high mate.. As you know we are in the same position & having to down size. To me I don't see failure.. I see a failed government that hasn't tried to prevent this. Every day I look online places are shutting. It's a real shame but if we get through this… Which we will, things will be amazing going forward. Here if you need a chat anytime buddy Alex"
Vicky Sweeney-West wrote: "Sorry to hear this … But very happy to see you still have links at County. Treated ourselves to your lamb pie last time out. Mum said best pie she's ever had … She's 75 and has eaten many pies!! Keep going mate… Everything works out in the end."
Gail Hilton added: "So sorry Andrew, in the time you were there, you made a lot of people very happy with your food, which was exceptional, the economic climate is harsh right now, you poured your heart and soul into your business and understandably the decision you made was crippling, but it's the right one. Good luck with your new venture, take care."
Read more: I ate chicken feet and thousand-year-old eggs in Manchester's Chinatown – and I loved it
As well as holding a number of awards for its pies, Ate Days A Week had recently been named one of the top ten roast dinners in the UK by Rate Good Roasts. Its pies will continue to be available at other outlets across Greater Manchester, despite the closure of the city centre shop.
Feature image – The Manc Group