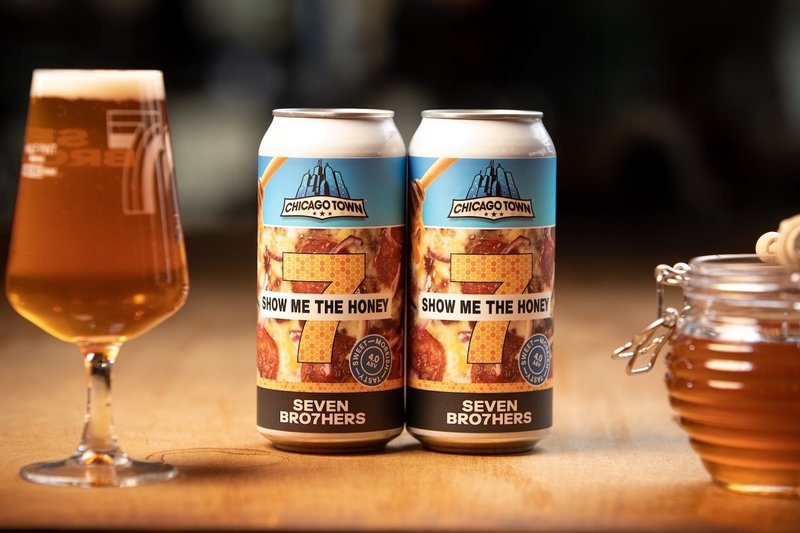 Local brewery Seven Bro7hers has partnered with world-famous deep dish brand Chicago Town to produce a brew that tastes just like pizza.
Arriving in an artistically-wrapped, melted-cheese-coloured 440ml can, 'Show Me The Honey' is a new beer inspired by Chicago Town's latest creation: The Sweet Honey BBQ Salami Takeaway pizza.
The brewery and food brands have puts their heads together to come up with the recipe for this pizza-flavoured tinnie – which takes two of the tastiest products on the planet and mixes them together.
Intriguing, right?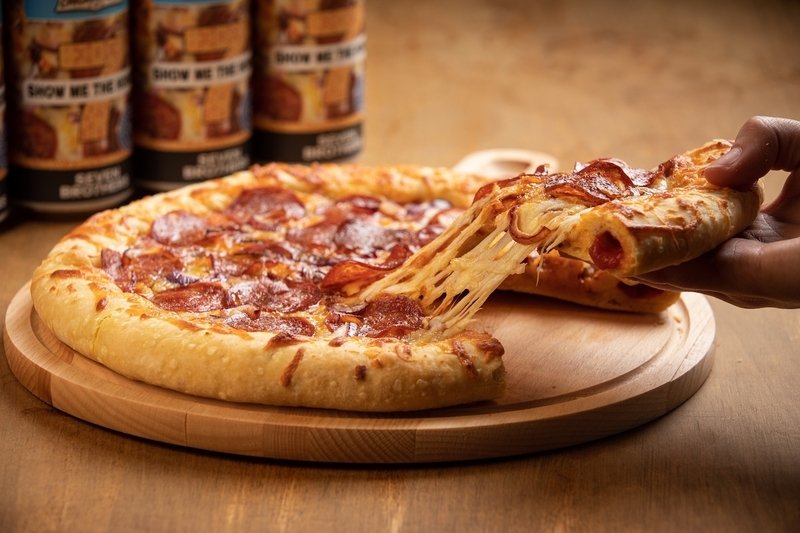 Seven Bro7hers brewers have carefully fine-tuned the recipe in an attempt to mimic the taste of the Chicago Town's latest invention – focusing mostly on the honey sauce.
Jack Dixon said: "Chicago Town's new pizza is bursting with bold flavours, from its tomato stuffed crust to sweet honey BBQ sauce.
"We were keen to replicate the pizza's aroma and taste in the flavour profile of Show Me The Honey. To capture the perfect pairing, the team sampled each of the toppings here in the brewery and mapped out the brew based on the flavour notes we needed to hit. 
"Chicago Town pizza dough is made fresh every day in its bakery so was easy to replicate with yeast, the base for any beer. Hops were added to give it a smoky salami bitterness, but not too late in the boil as we didn't want it to overpower the honeycomb malt syrups. These syrups are added to replicate the sweet, yet tangy, honey BBQ sauce found on the pizza."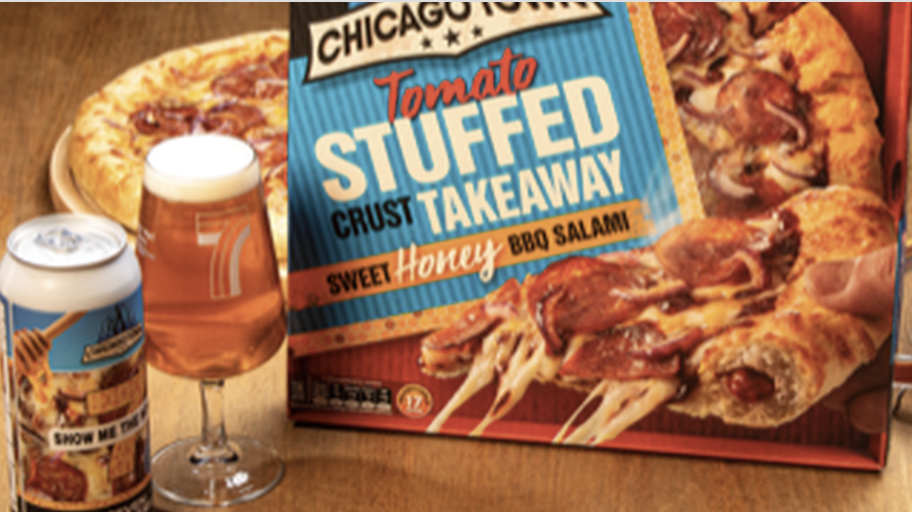 The combo has been launched in commemoration of International Beer & Pizza Day – which takes place on October 9.
But if you fancy trying one of these peculiar cans, you'll have to be quick.
'Show Me The Honey' can only be ordered up until October 31, with a limited number of cans available.
Head over to the Seven Bro7hers website to grab one before they all go.
If you're super quick, you can grab a free pizza whilst you're there. Food tokens are on offer for the first 100 buyers!
Learn more online.