Eats
The Greater Manchester delicacies you have to try at least once in your life
You have to try these out at least once in your lifetime.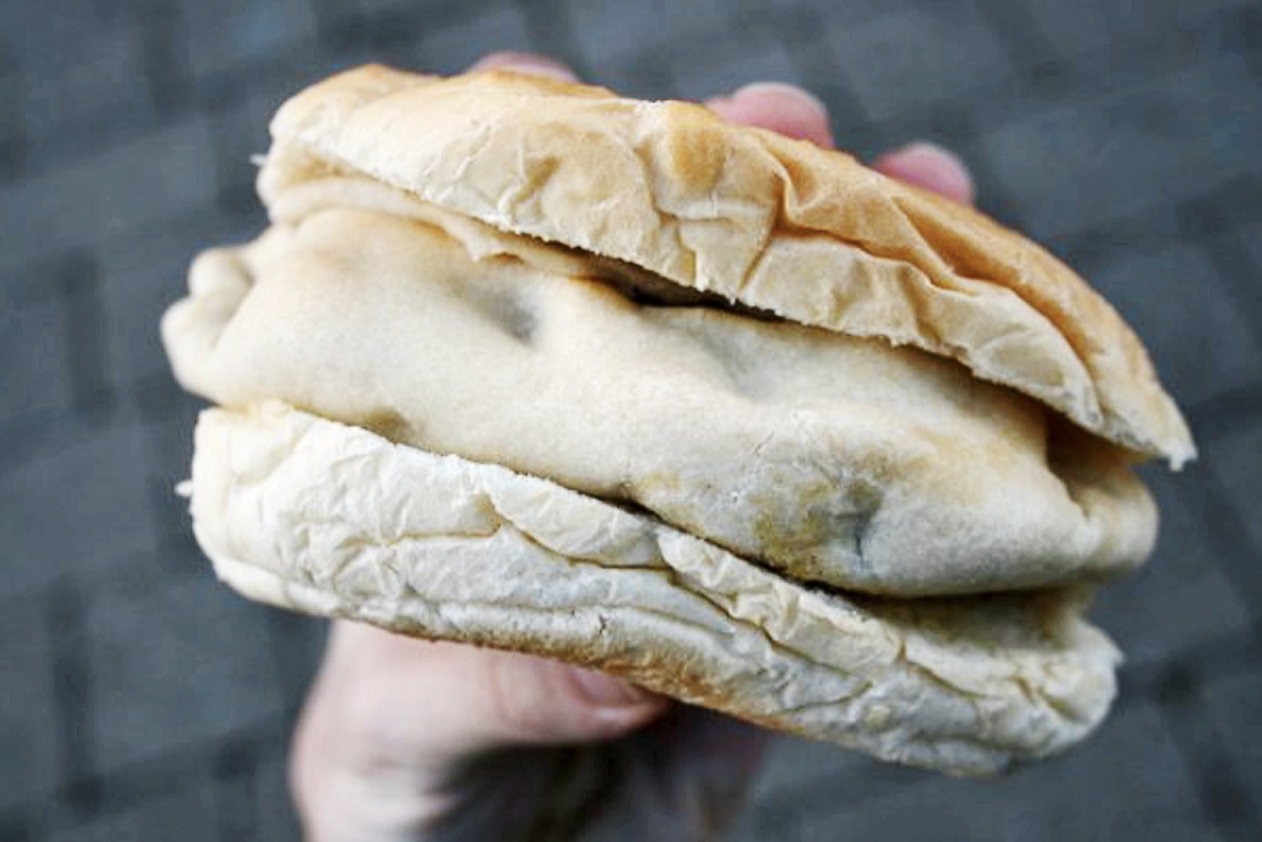 Greater Manchester – home of world-famous music, Corrie, two of the world's biggest football clubs, and, er, Uncle Joe's Mint Balls.
We can shout about a lot of things here in the north west, but our local delicacies really are in a league of their own.
Everything from pastry sweets to meaty treats crop up in Greater Manchester's menu of mouth-watering regional dishes that everyone should try out at least once in their lifetime.
They're not for everyone, and there's a good chance that for some of them, the first time you them will be the last, but we're proud of them all the same.
Here's some of the best the region has to offer.
___
Black Pudding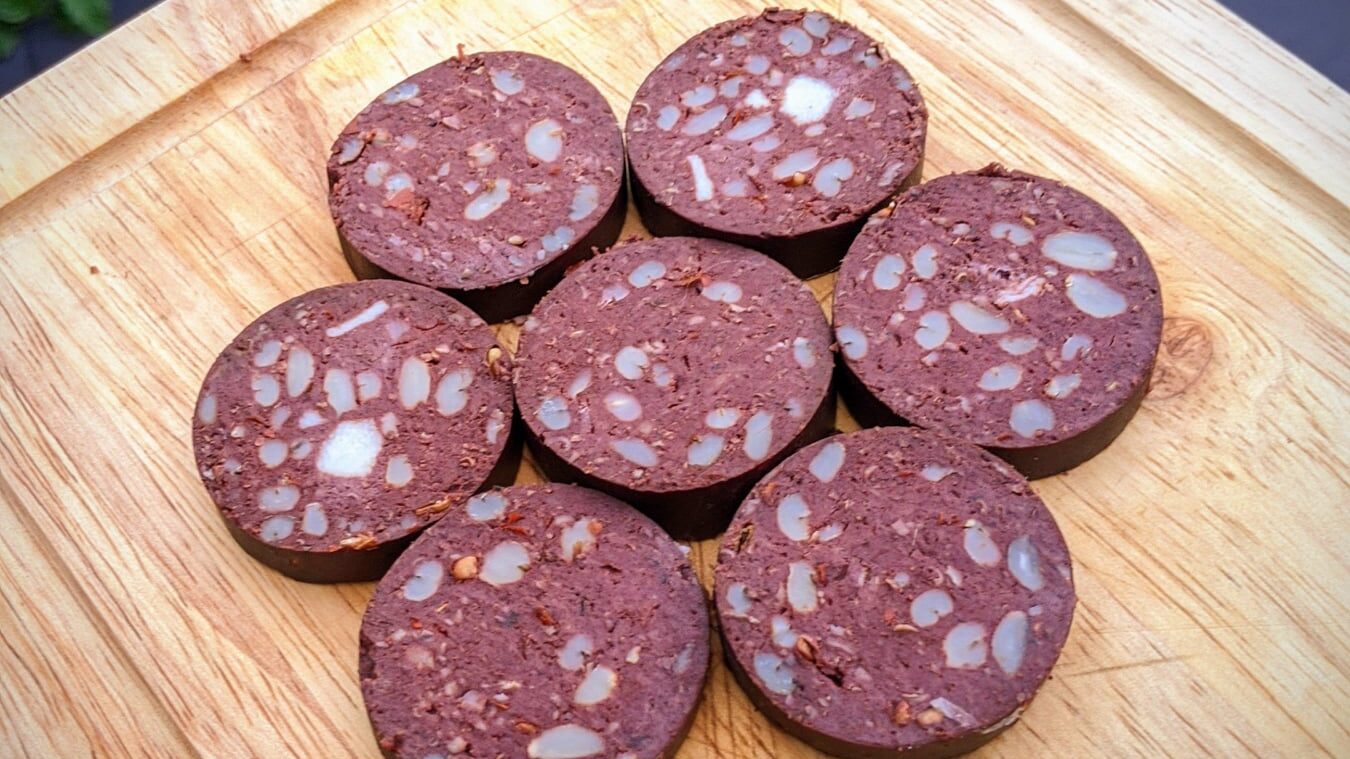 A somewhat polarising delicacy, black pudding is a dark sausage made from pig's blood and fillers such as barley, oats, and suet.
Sure, black pudding may not have wholly originated in Greater Manchester, but there's definitely a strong argument to be made for Bury black pudding being some of the best, or at least the most celebrated and appreciated, there is out there.
You can get your hands on some hot boiled black pudding from many local markets in the region,
Or you can buy it fresh from the regional produce section at most supermarkets, and you can even eat it locally as a takeaway snack dowsed with malt vinegar.
Manchester Tart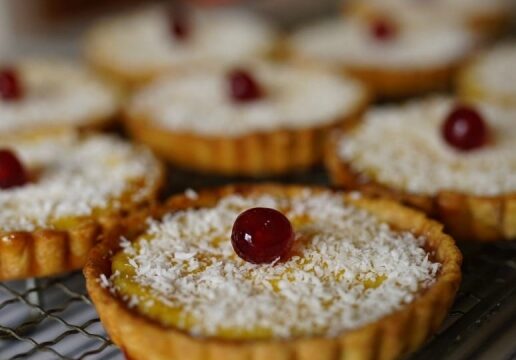 Something for those with a sweet tooth and an appetite for coconut, Manchester Tart is a traditional English baked tart made up of a shortcrust pastry shell spread with raspberry jam inside, covered with a custard filling, and topped off with flakes of coconut and a cherry.
This was a staple of the 1940s and 50s school dinner, but it's not as beloved as it once was nowadays.
If you are looking for a blast from the past though, you may be lucky enough to spot it on a specials menu at one of the many British-themed restaurants in the city centre and wider region, or in local supermarkets if you keep your fingers crossed.
Vimto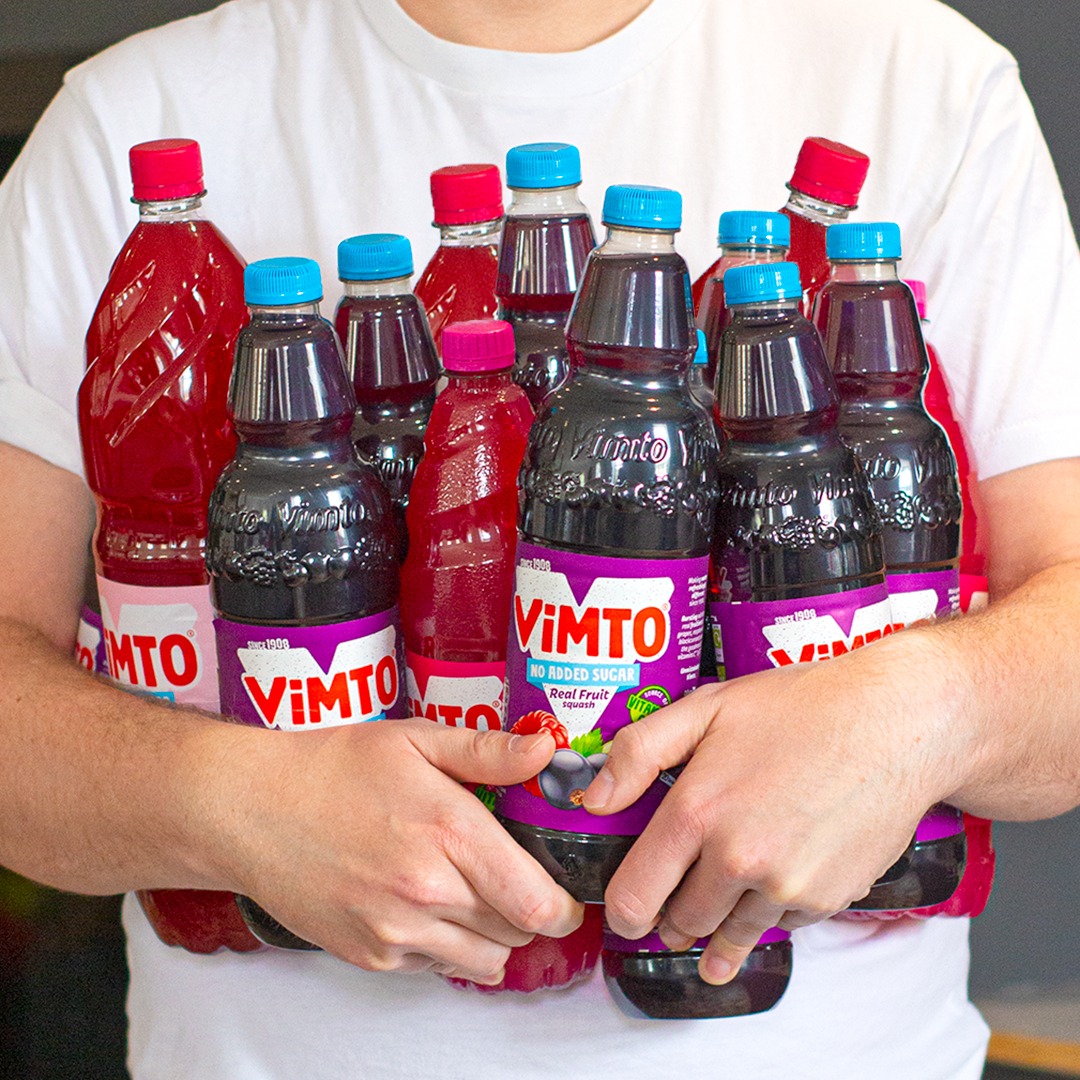 Vimto is a much-loved Manchester-born and produced soft drink.
It contains the juice of grapes, raspberries and blackcurrants – each in a 3% concentration – which is then flavoured with a selection of delicately-balanced herbs and spices.
It was created by John Noel Nichols in 1908 at 19 Granby Row in Manchester city centre under the name Vim Tonic and even though it's hard to believe it now, Vimto was originally registered as a health tonic or medicine when it was first created, but was then re-registered as a cordial in 1913.
Nowadays, it's taken on a life of its own spawning many variations, it's sold internationally in over 40 countries, and you can get your hands on it at just about any local shop, supermarket, and chippy or takeaway.
Pasty Barm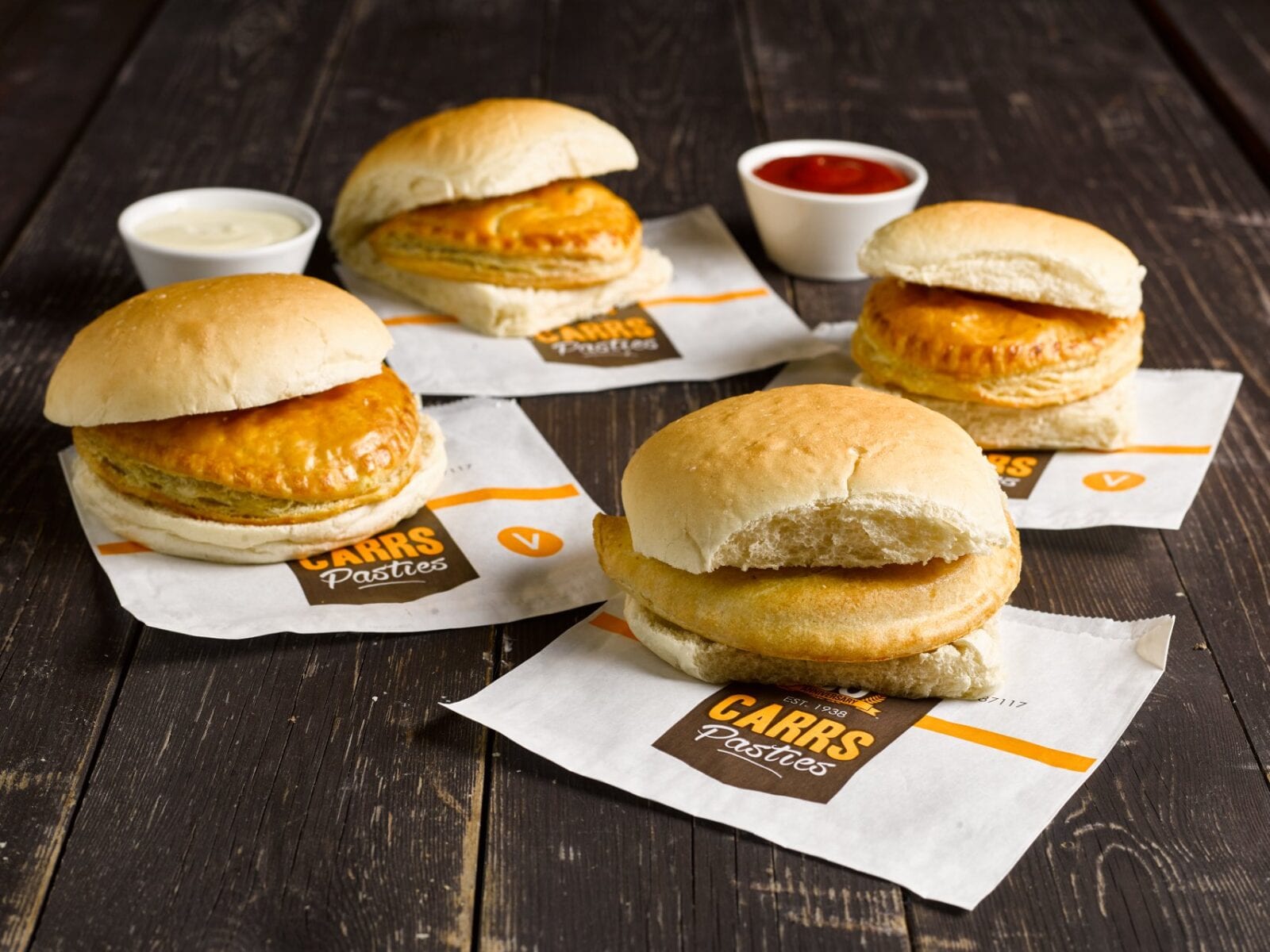 Fancy an absolute carb overload?
You can't go wrong with carbs in the north, and over in Bolton, they're really taking that statement to heart with this staple delicacy that sees a pasty – preferably meat and potato, and really preferably from the town's iconic Carr's Pasties, which's been "baking perfect pasties since 1938" – and putting it inside a bread roll, also known as a barm cake.
It sounds a lot, but all we can say is just don't knock it until you've tried it – and maybe just make sure you've got a glass of Vimto on hand to wash it down with.
Eccles Cake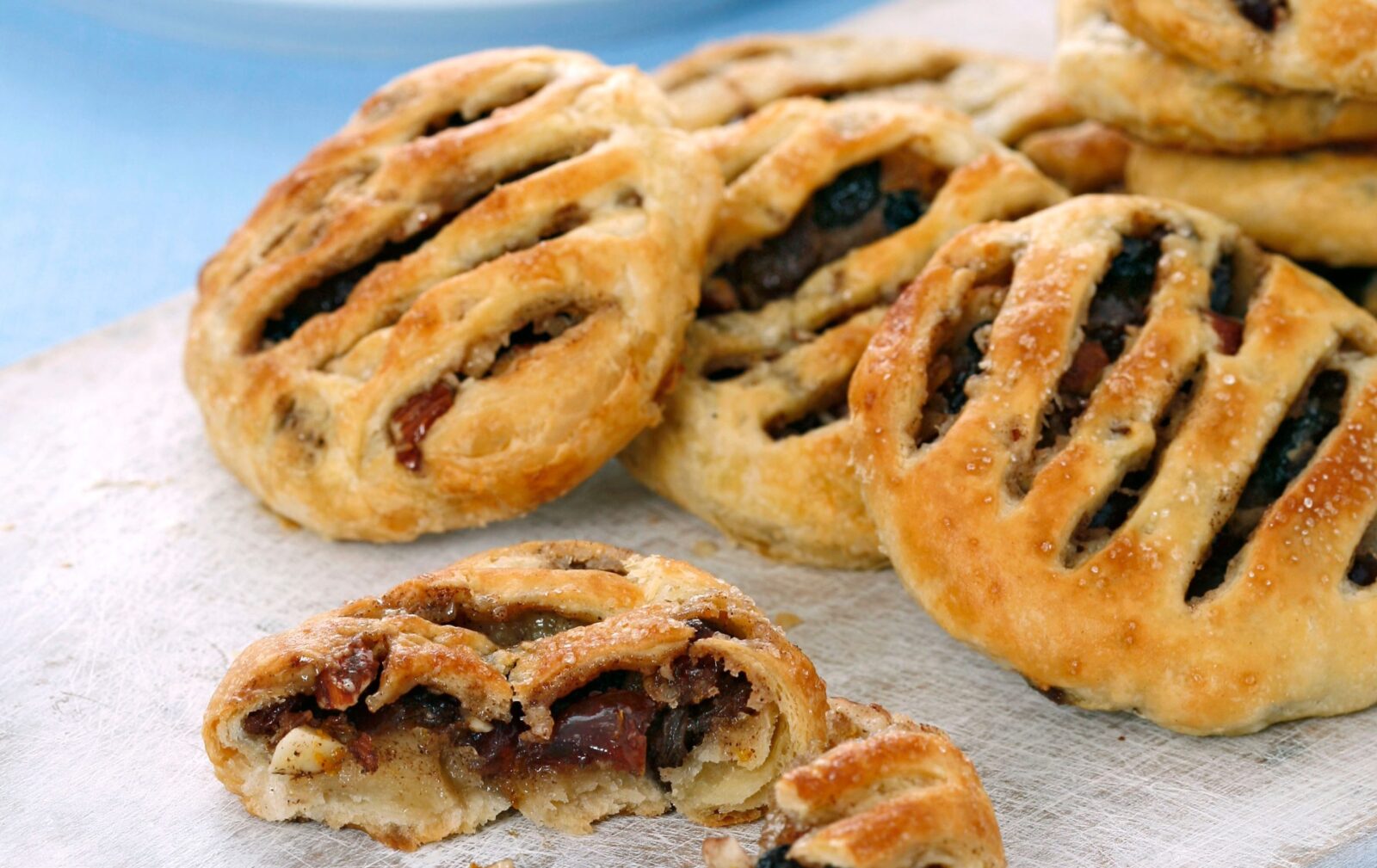 Another one for those with a sweet tooth, the Eccles cake – sometimes down as a "squashed fly pie" or "fly cake" – is a centuries-old pastry, of course taking its name from the town of Eccles in Salford, that's a staple often sold at bakeries and supermarkets around Manchester and Lancashire.
It's made up of a flaky pastry dough filled with currents, and it's often topped with a sugary crust.
While it is a sweet pastry, the Eccles cake is actually traditionally eaten with Lancashire cheese to provide a unique sweet and savoury experience, but it's just as nice however you chose to serve it.
Lancashire Hotpot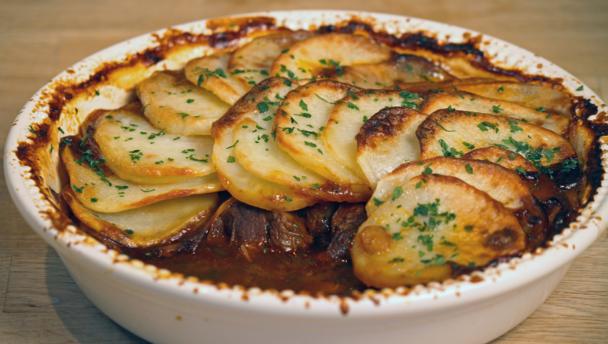 This is probably one of the most famous delicacies on the list.
Mostly associated with the iconic Manchester-based soap Coronation Street, thanks to the fictional Betty Turpin's hotpot beloved by all the Rovers Return regulars, the Lancashire hotpot remains a hot food staple on tables not just in the region, but right across the UK.
Paying resemblance to a casserole or stew, a Lancashire hotpot is traditionally made with lamb or mutton, onions and stock, and is topped with sliced potatoes, before being cooked low and slow until the potatoes on top go crispy.
If you're looking for the best hotpot in town, then on over to Annie's on Old Bank Street.
Rag Pudding
The rag pudding may have been invented in Oldham, but it's now considered a specialty all over Greater Manchester, particularly in its hometown, and in Bury and Rochdale
A hearty and meaty dish, with a flavour that's similar to a meat pie, just minus the crust, a rag pudding is made up of ground beef and onion gravy wrapped in suet, and cooked in a piece of muslin – also known as a rag – to give it its distinct and recognisable shape.
Did you know that the most notable producers of the rag pudding, Jacksons Farm Fayre in Milnrow, still lovingly hand-fold 15,000 of the puddings each week to be dished out to local butchers, delis and chippies across the region?
That's how popular it is.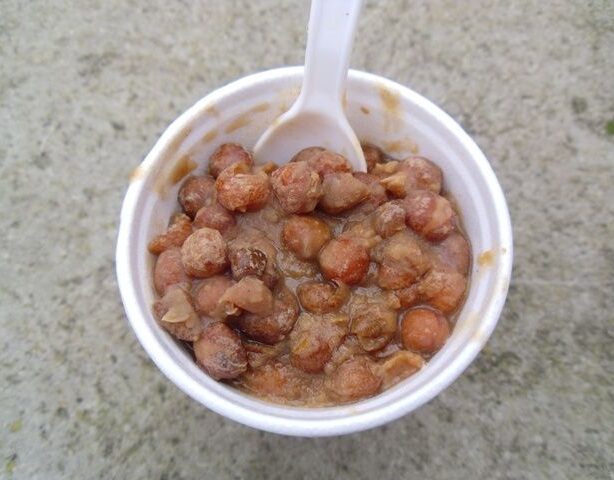 Parched Peas
Also known as black peas, black eyed peas (no, not the music group), dapple peas, maple peas, and probably more depending on where you come from, parched peas are dried and cooked purple podded peas, which are then soaked overnight and simmered to produce a type of mushy pea.
It's a delicacy often served with lashings of malt vinegar, and most-commonly served in autumn and winter time, especially known to be a staple on or around Bonfire night.
The dish is popular in Bury, Rochdale, Oldham, Wigan, Bolton, Tyldesley and Heywood.
Uncle Joe's Mint Balls
Uncle Joe's Mint Balls are (sort of) spherical mints produced by Wm Santus & Co. Ltd in Wigan, which are made from pure cane sugar, oil of peppermint and cream of tartar.
Originally made for miners and ideal for "coughs and sniffles", they have remained one of the region's pride and joys for years on end, helping to keep the population "all aglow" since 1898, with it said that around 160,000 mint balls are still made every day, which is around 35 million per year.
They also have their own catchy jingle, which, if you say the name of them to a Mancunian, you'll likely get a dodgy rendition of sang back to you.
"Suck em' and see, you'll agree, they're the best in all the land".