Eats
The Bury cafe selling raw cookie dough loaded with American cereal and ice cream
Rawkies is the only cafe in the north of England to serve up these raw cookie dough treats.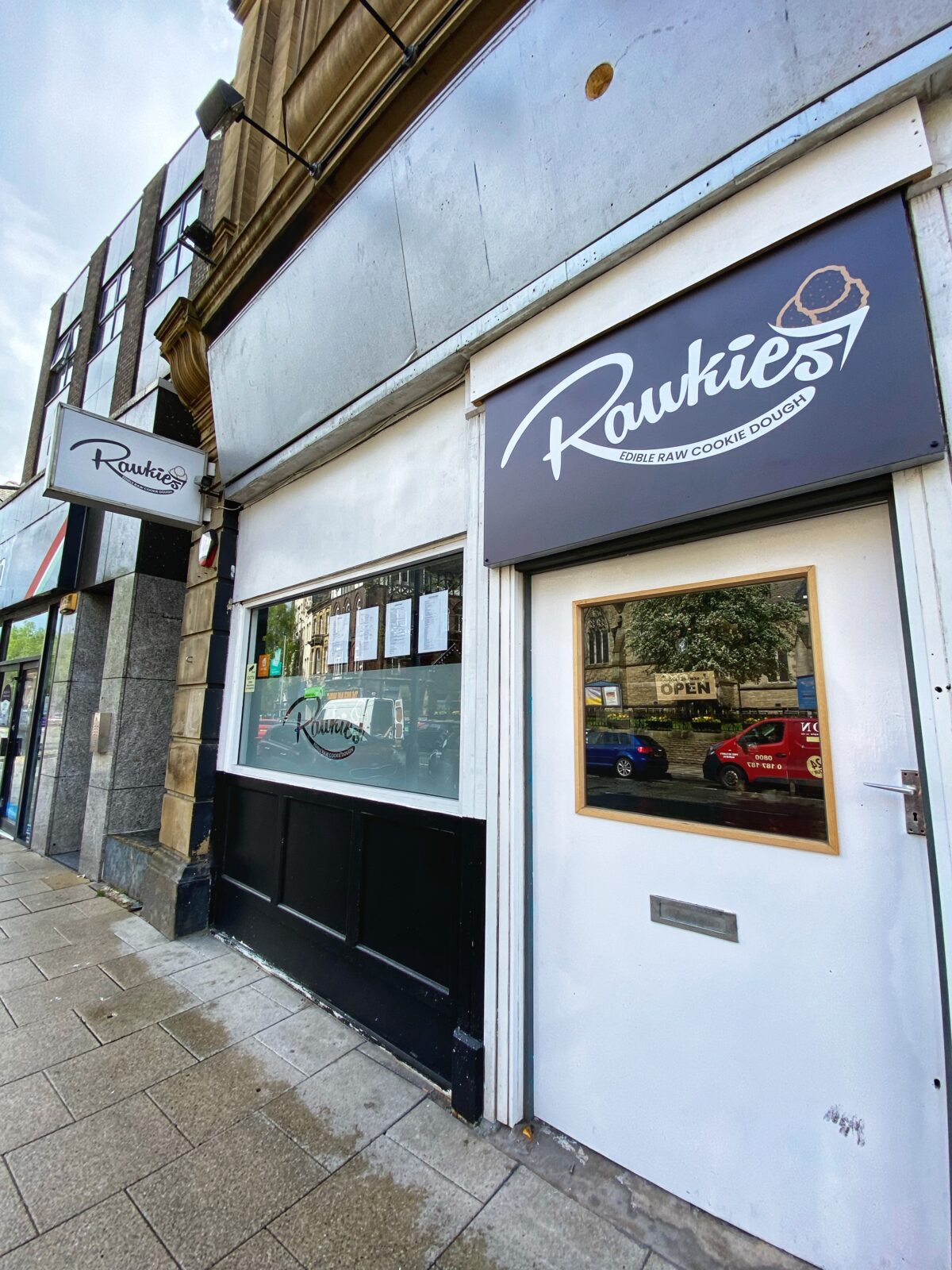 Bury is famous for its historic market, home to everything from roast carvery sandwich spots to cake stands and the original Katsouris Deli, but venture five minutes down the road and you'll find another interesting local gem.
Called Rawkies, this adorable family-run dessert cafe is the brainchild of husband and wife team Adam Greenwood and Sophie Bussey – and it's offering something completely new to Mancs with a sweet tooth.
The first cafe of its kind in the north to sell edible, raw cookie dough, Rawkies specialises in cookies with a unique twist and has a host of different edible raw cookie dough flavours – spanning Birthday Cake, Chocolate Chip and Nutella, Honeycomb, Rainbow, Eton Mess, Fudge, and Vegan Salted Caramel Brownie.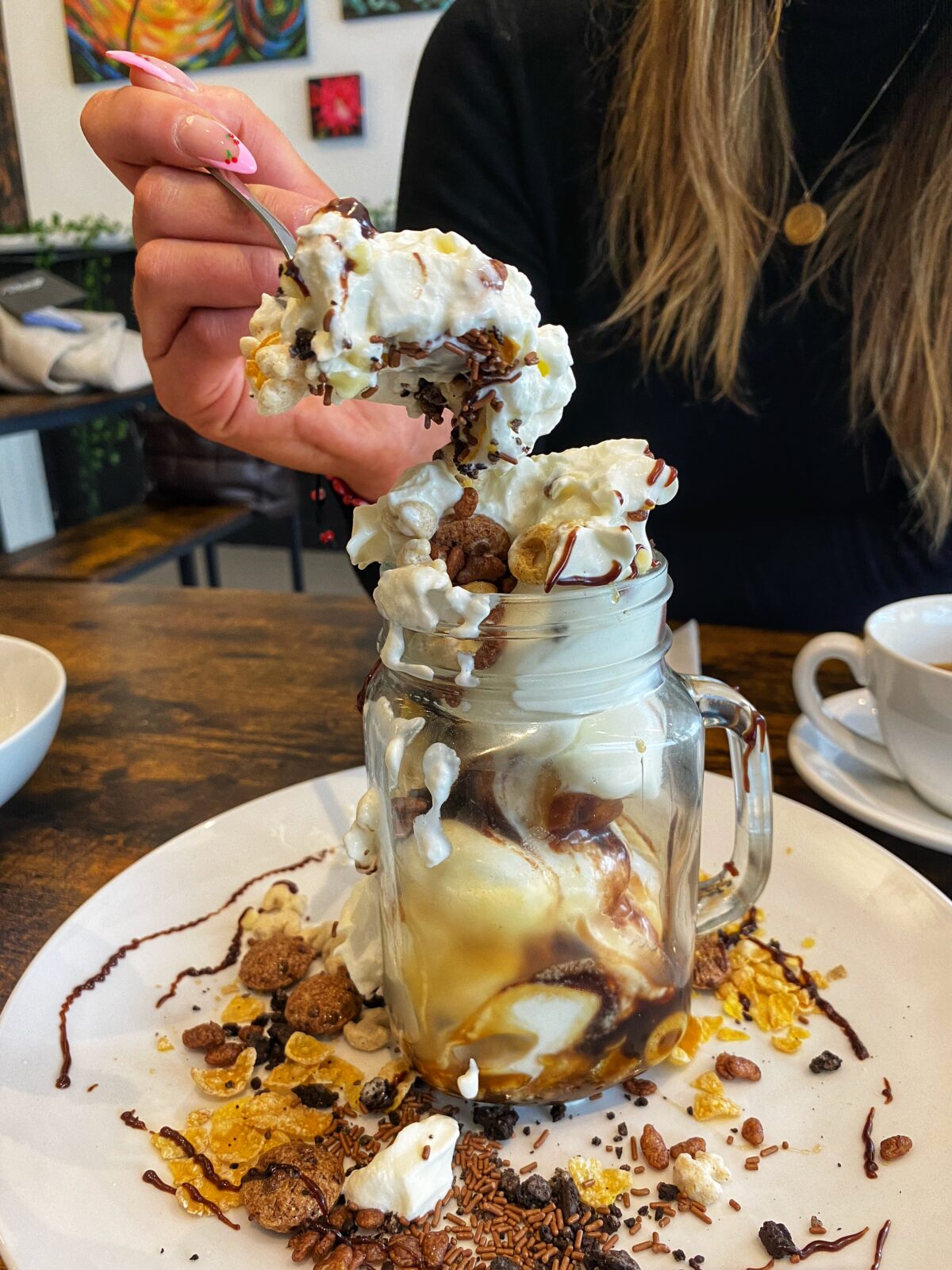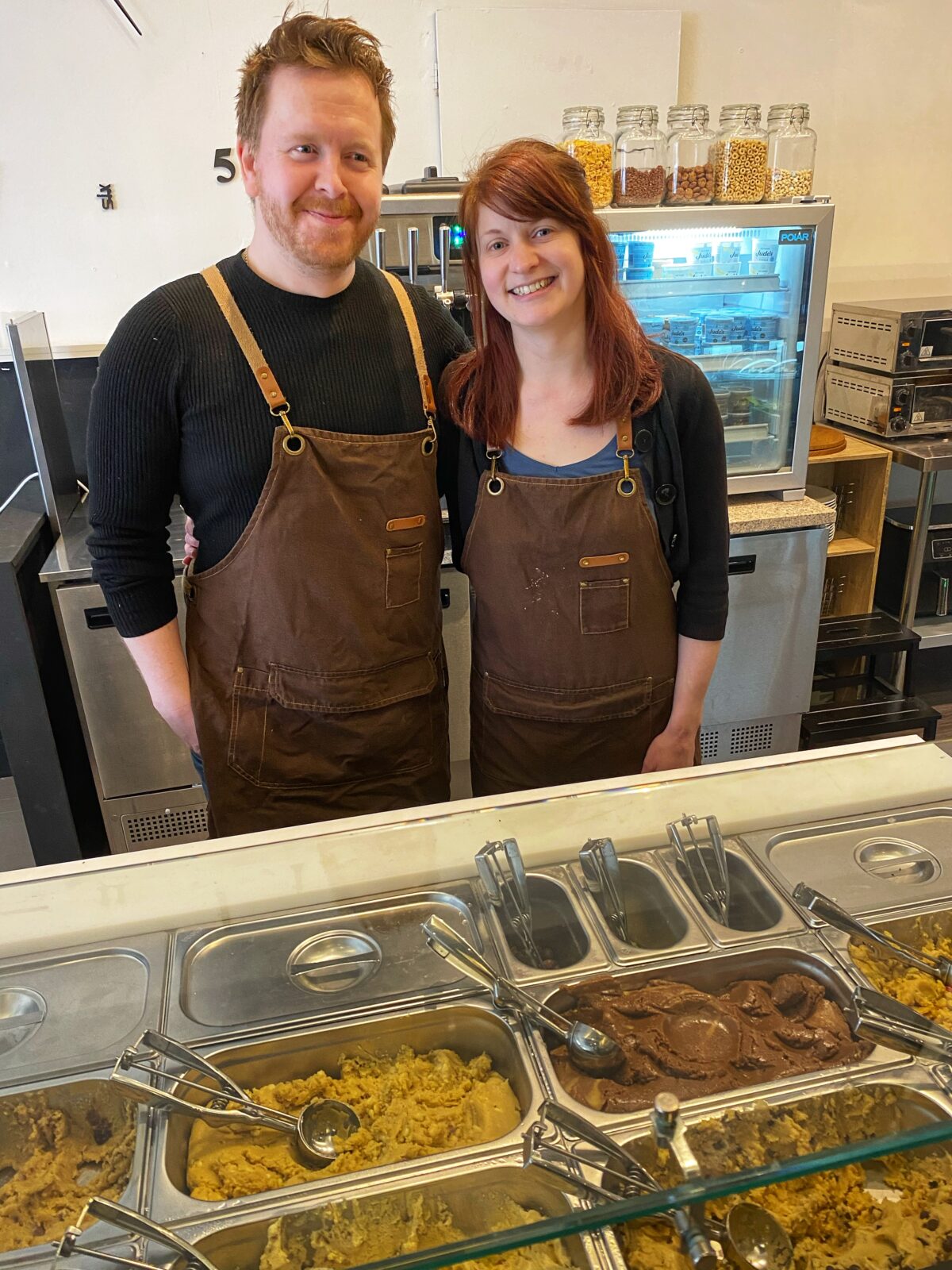 These can be ordered either as a 'Classic Rawkie' – mix-and-match scoops of raw cookie dough topped with various goodies like chocolate strands, whipped cream and sugary-sweet drizzles of sauce – or as something more substantial.
Other options see it stuffed into ice cream sundaes, atop pancakes, inside frozen cheesecakes, boozy (and regular) milkshakes, and even appear as an 'egg and soldiers' style combo with the addition of Kinder Milk Bars, white chocolate and caramel sauce.
Read more: Manchester's £1 taco restaurant El Capo has quietly shut its doors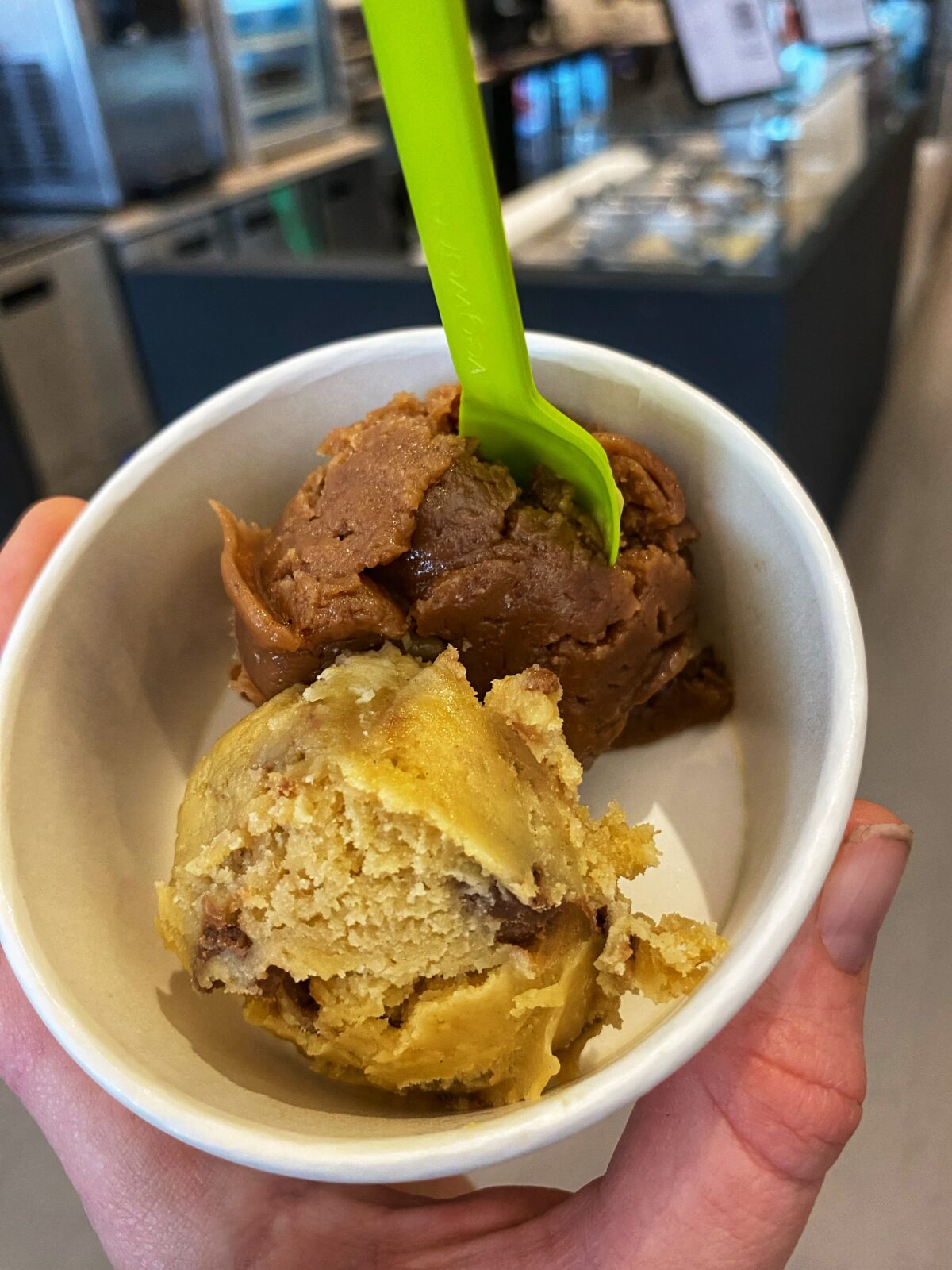 Our favourite option, however, proved to be the ice cream breakfast bowls. Created as a nod to Northern Quarter dessert cafe Black Milk Cereal, which is run by a friend of Adam and Sophie's, these swap cereal milk with soft serve ice cream for the ultimate indulgence.
With cereal choices spanning American favourites like Honey Hoops, Marshmallow Mateys, Cookie Crunch, Choco Snaps and Frosted Flakes, plus extra toppings like chocolate strands, saucy drizzles and flavoured crumbs, you can guarantee you will be leaving on a sugar high at the end of your visit.
Read more: All the May Manchester restaurant deals, discounts and offers you need in 2023
Elsewhere, the cafe also offers a selection of hot drinks and bar snacks, dessert cocktails, coffees, lagers and ciders, with a second menu of sandwiches and sides, and even a raw cookie dough afternoon tea for two that requires a 24-hour booking notice period.
A charming little spot for a sugary pick-me-up, Rawkies is located in The Rock and opens from 12.30-10pm Tuesday to Thursday and 12.30-11pm Fridays and Saturdays. It is also available on Deliveroo.
Read more: Rishi Sunak says Brexit is working because people can get cheaper beer
Featured image – The Manc Eats