Eats
The Manchester Chinatown restaurant with gorgeous sushi for £1.50
We went in for lunch and spent just £6.10 between two people. Bargain.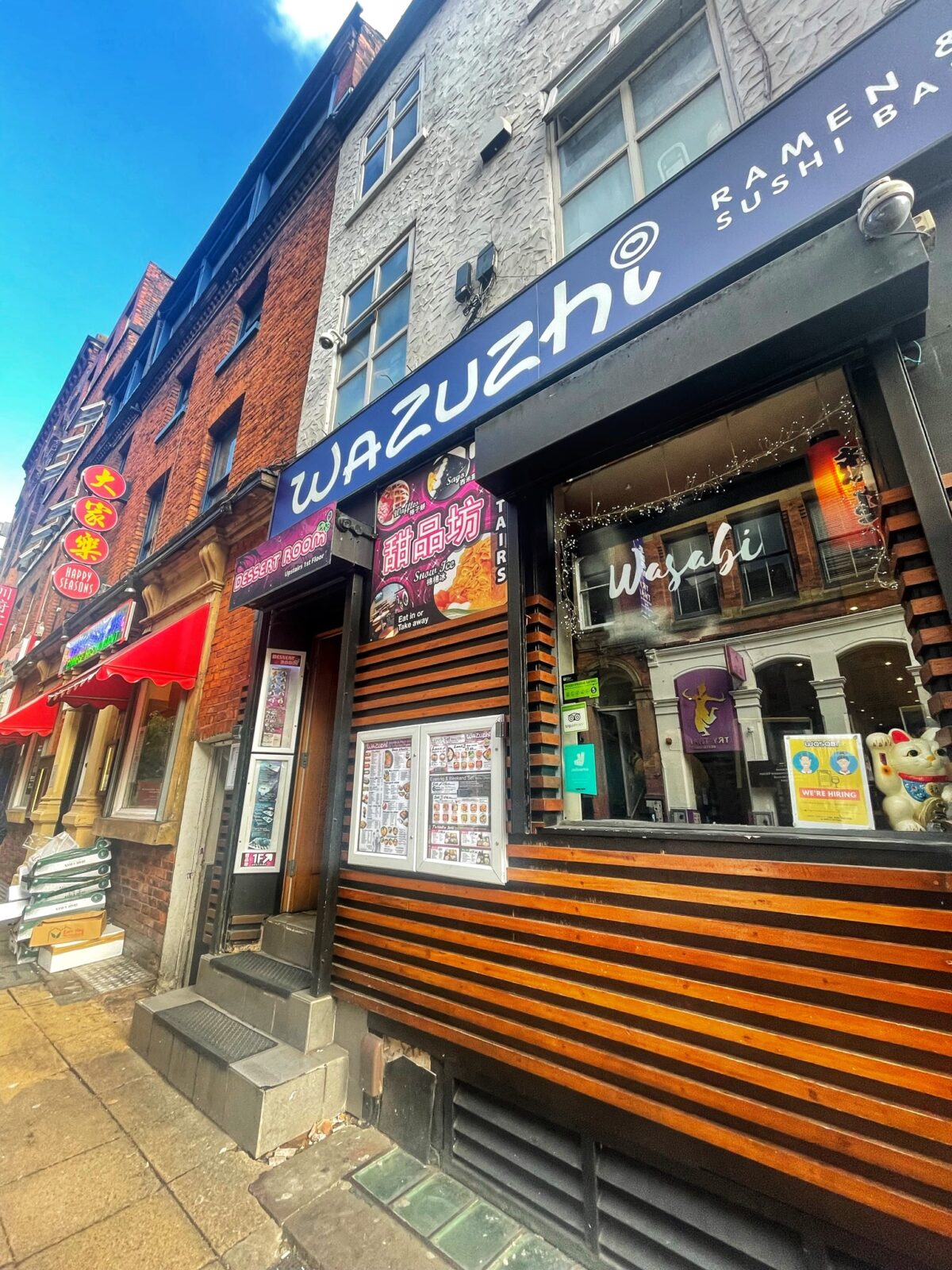 Times are tough right now, which means that we're all looking for a bargain more than ever.
Our trusty supermarket meal deals have been hiked up, and one high street coffee shop has even had the audacity to price up half a ham sandwich at £2. Outrageous. So, we figured, it was time to hunt down some new cheap lunch options.
For fans of sushi, we've got an absolute gem. In Manchester's Chinatown, there's a specialist sushi restaurant where you can get quality lunchtime plates for just £1.50 a pop.
Formerly known as Wasabi, it has been a fixture in the city for as long as we can remember. At least a decade, probably more.
Currently in the process of rebranding to Wazuzhi, it has one of the most affordable lunch deals in town – with generous portions of maki, nigiri, and uramaki all available from its conveyor belt for £2 or less.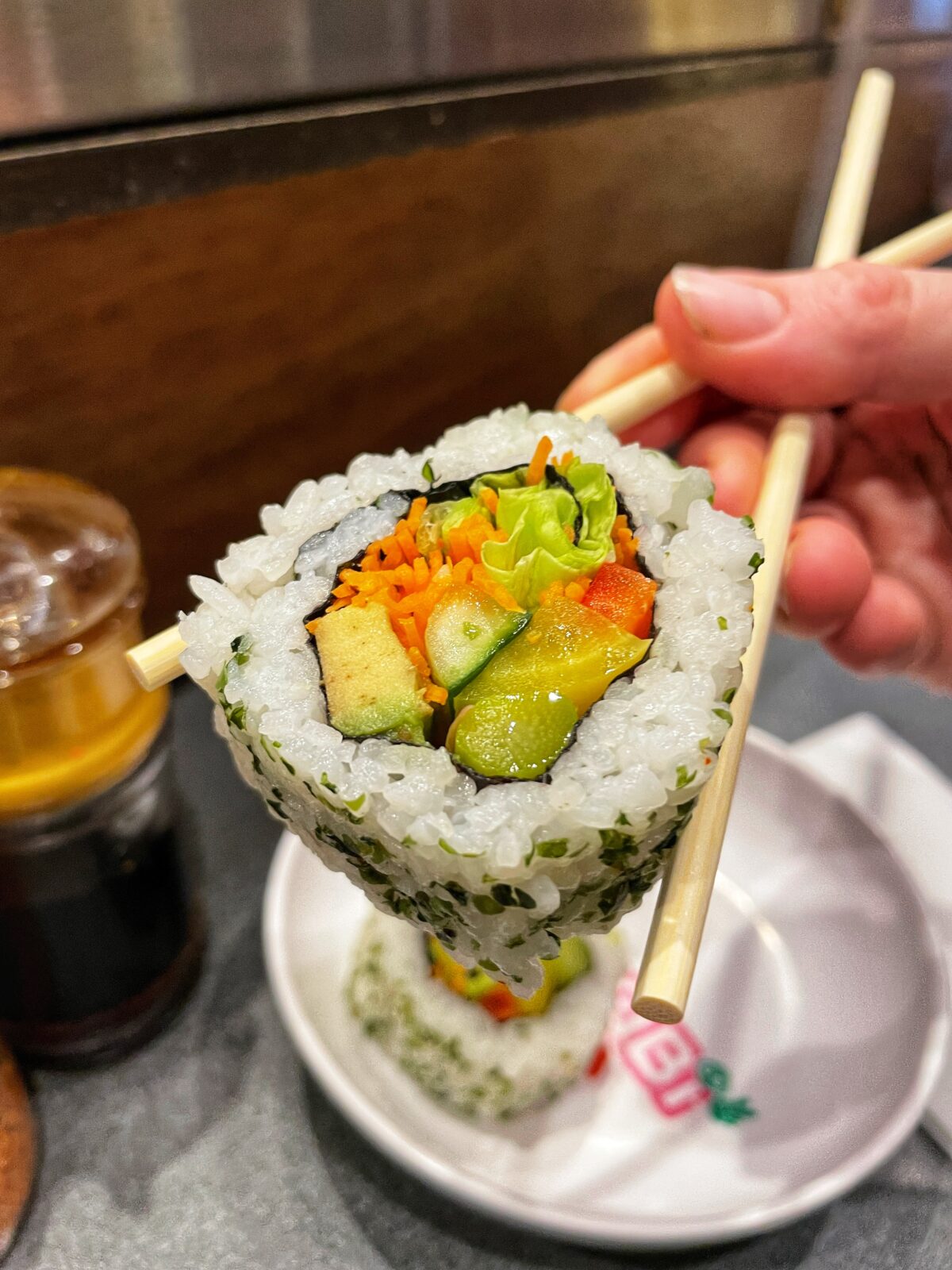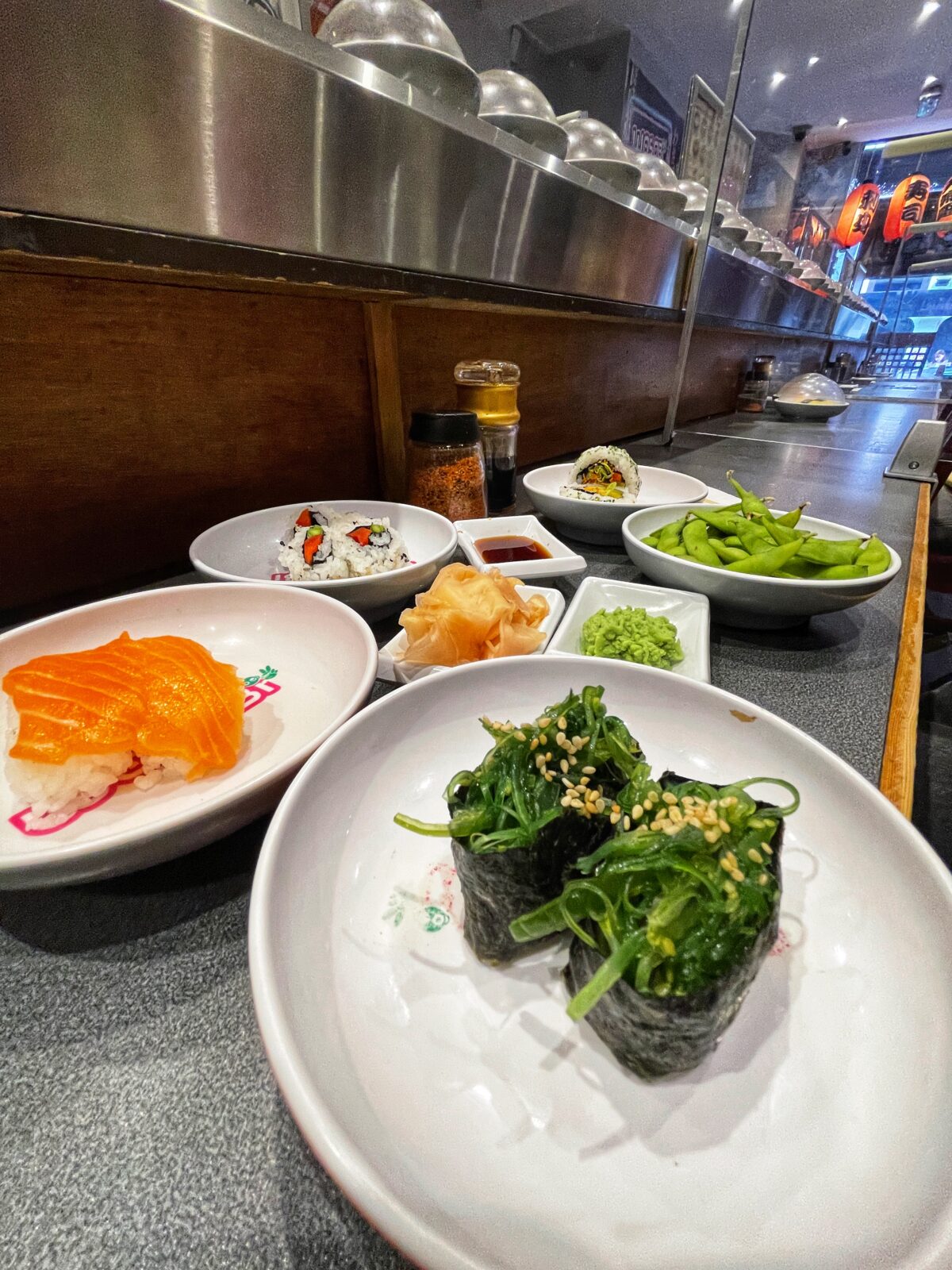 Available Monday to Friday between the hours of 12-3pm at both the Chinatown and Printworks restaurants, simply arrive at the desk and say you want the lunch deal, then wait to be seated.
Once you're at the sushi carousel, you're at liberty to pick up as many dishes as you like. Each contain typically, 2-4 pieces of sushi each, with grey plates priced at £1.50 each and orange plates at £2.
Wasabi, soy sauce, pickled ginger and togarashi are all included free of charge, although we did have to ask our server – it's not all just laid out for you on the table.
Read more: A new vegan sushi spot with 'mock meat' has popped up in Ancoats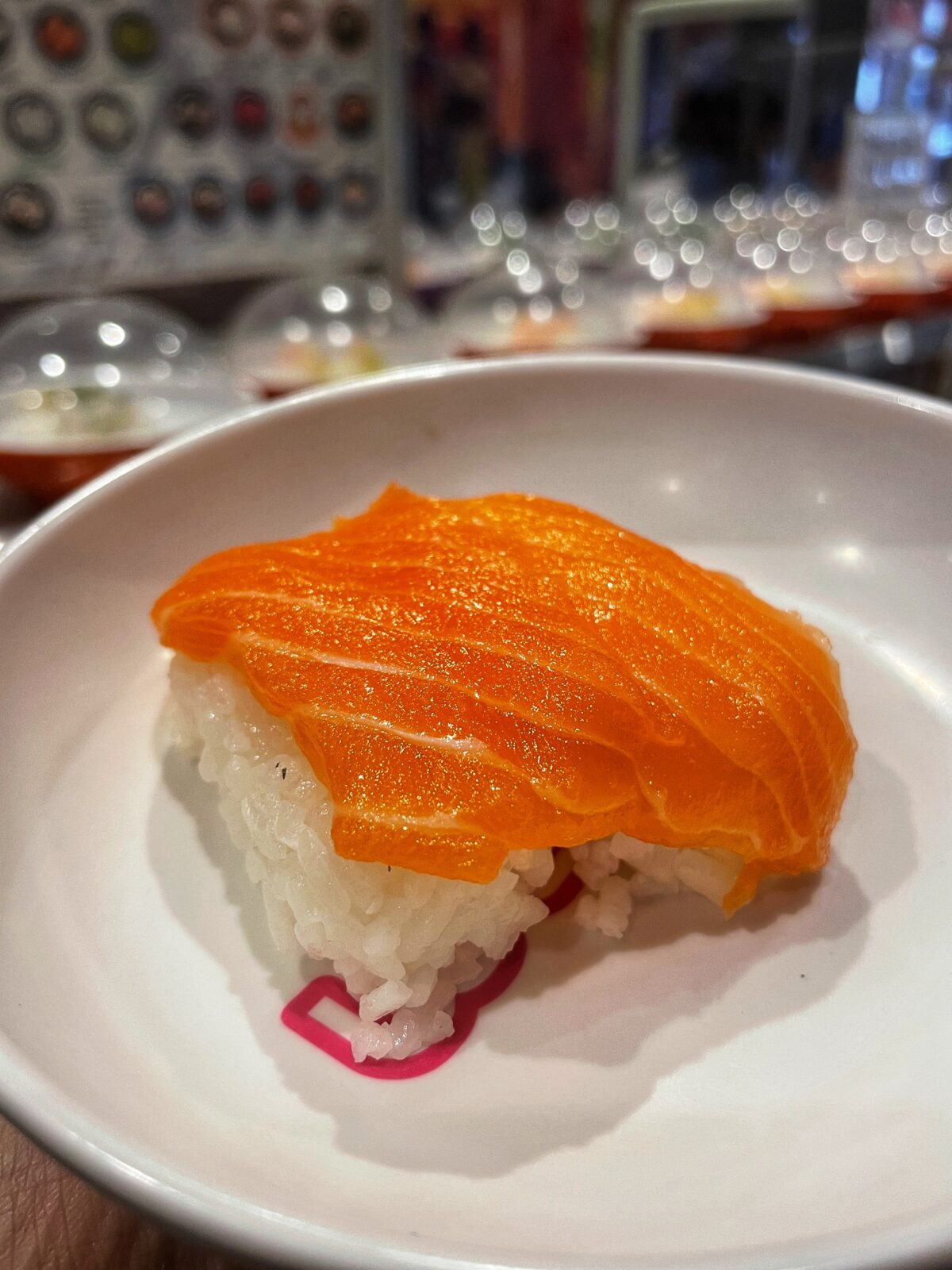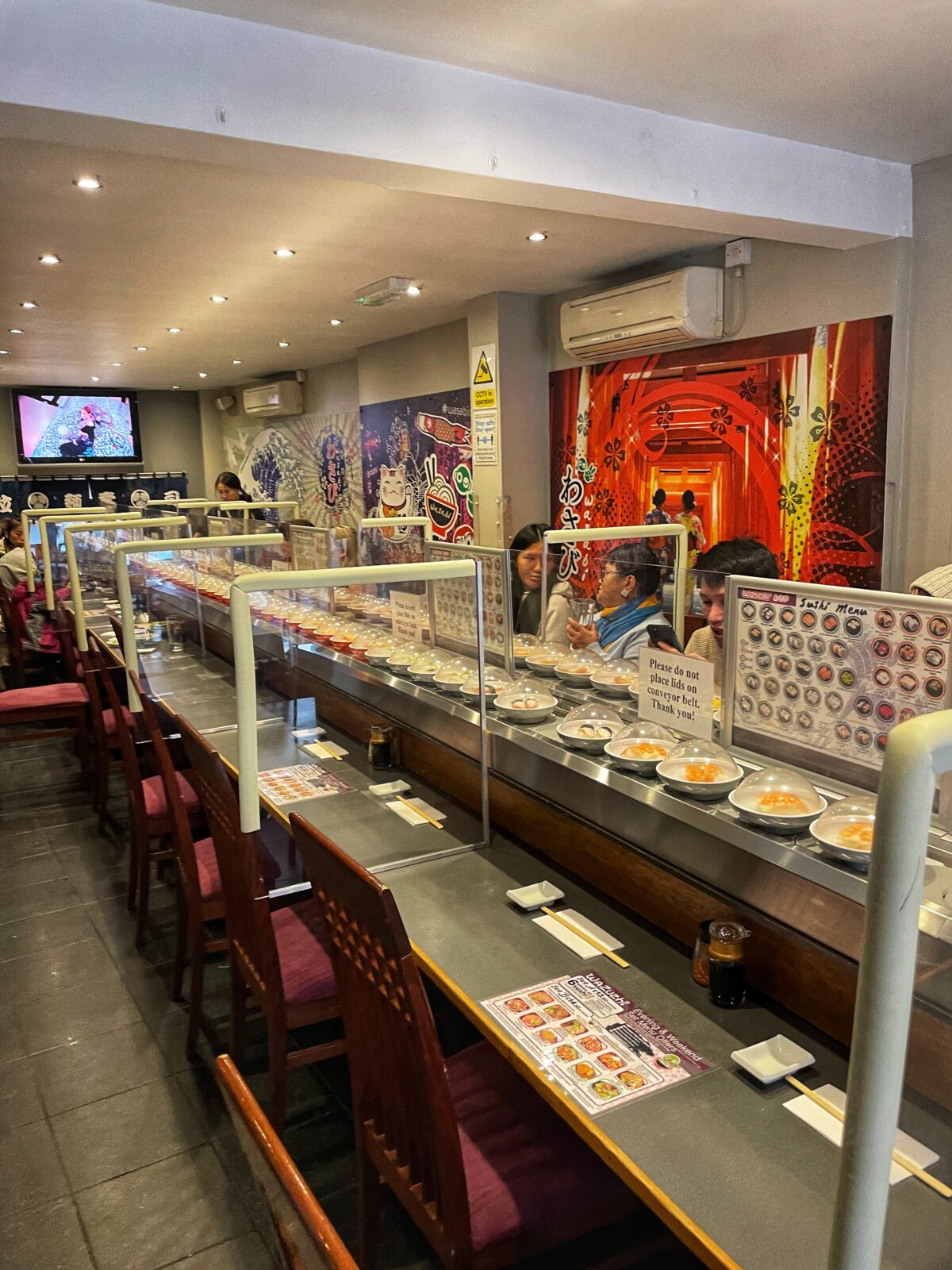 Choices are vast, with an almost overwhelming number of options rolling past at eye level on the seemingly never-ending sushi carousel.
For £1.50 you can enjoy octopus, cuttlefish, spicy tuna, tamago, prawn and salmon nigiri, spicy tuna and tuna and sweetcorn gunkan, and a huge array of maki stuffed with the likes of chicken, salmon crabstick, California una, smoked salmon and soft cheese, asparagus, daikon and cucumber.
At that price, you can also tuck into big portions of edamame beans, and inari tofu pockets, whilst for £2 you can enjoy the likes of prawn tempura maki, mackerel saba nigiri, duck katsu maki, breaded prawn nigiri, salmon avocado maki, arctic clam nigiri, seared salmon nigiri and wakama gunkan.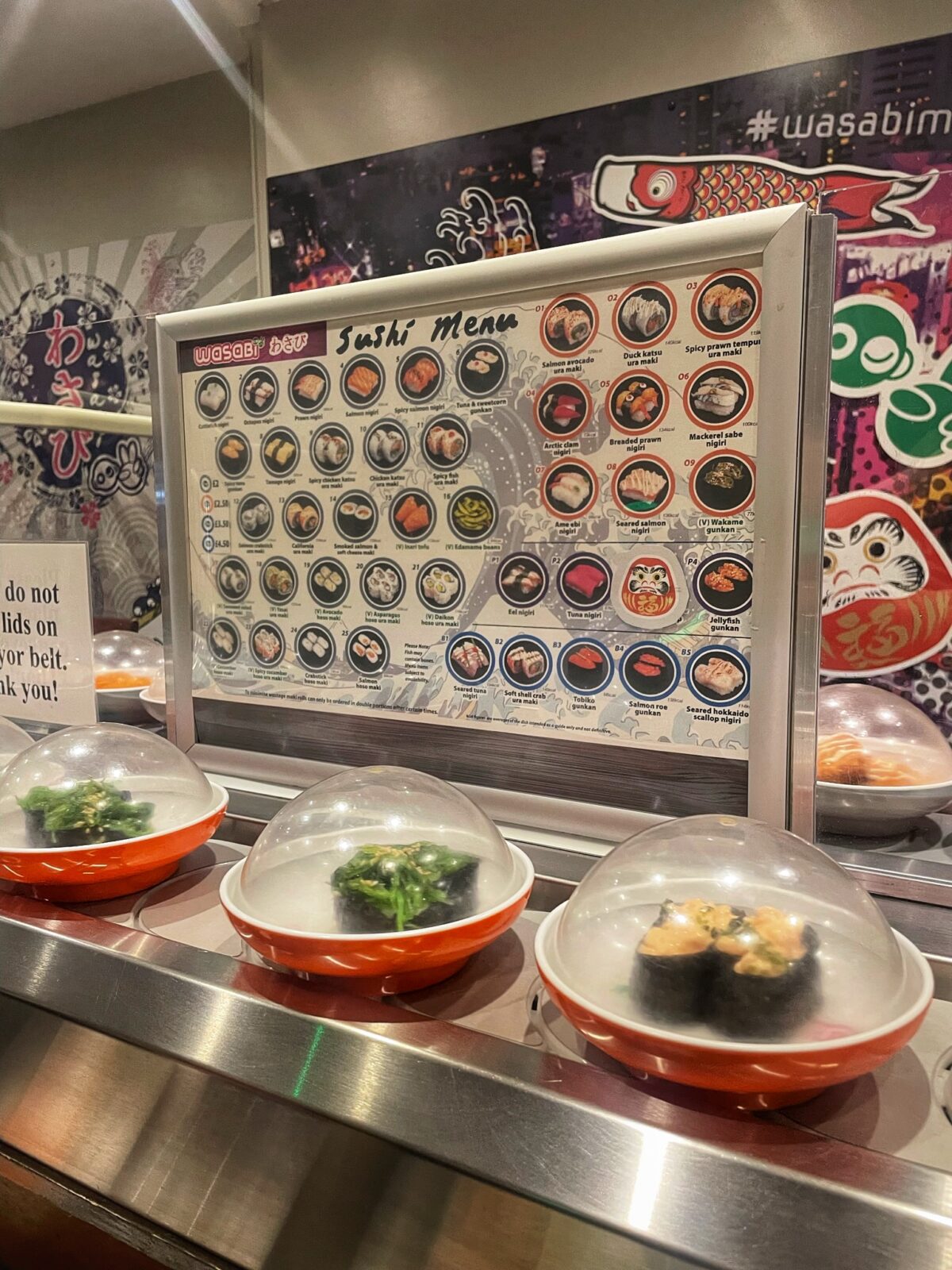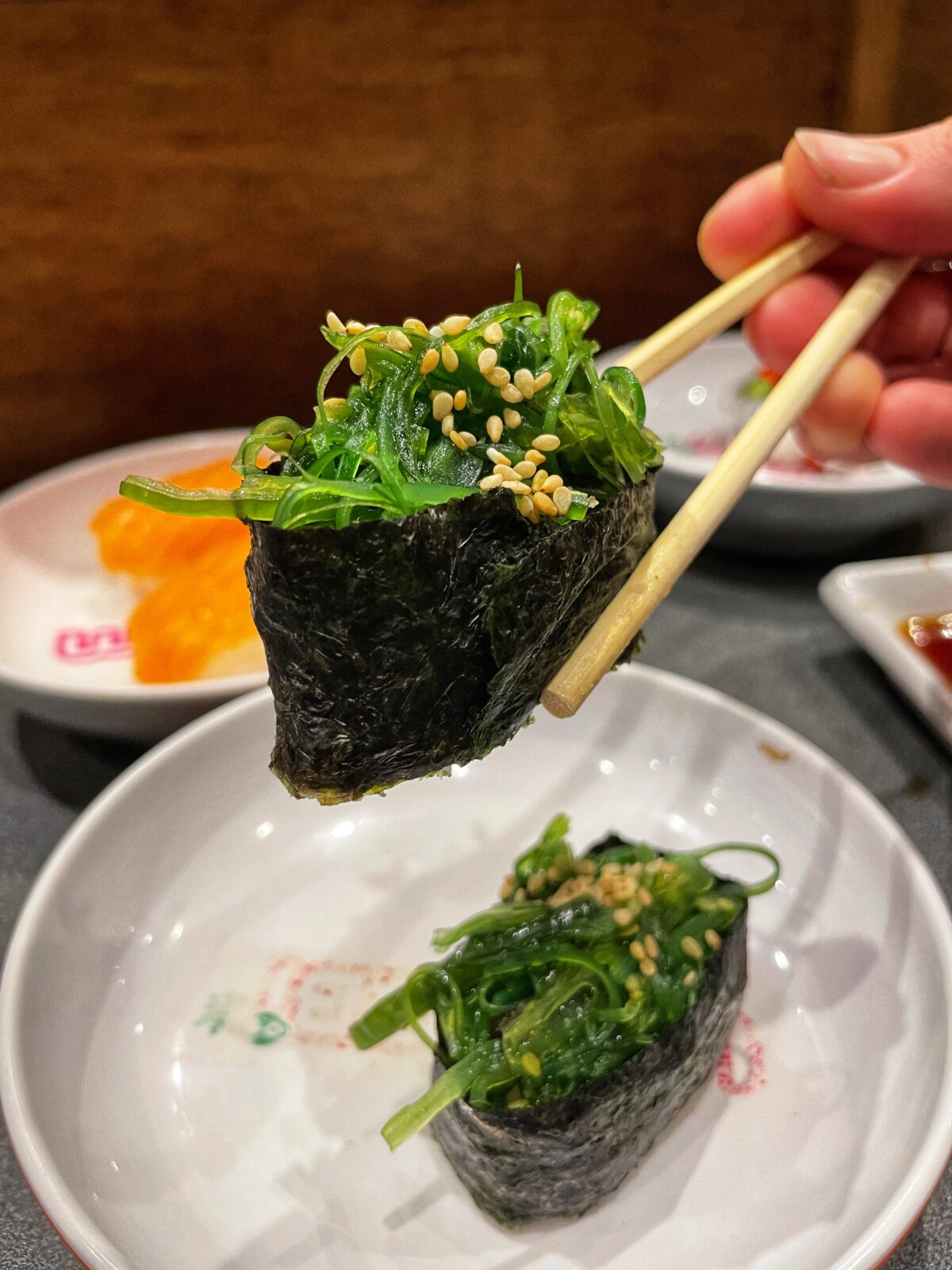 It's worth noting that after 3pm the prices do go up – with grey plates increasing to £2 and orange plates to £2.50.
We snuck in at 2.50pm, though, and managed to get everything at the cheaper price, so don't be too worried if you're running up against that 3pm deadline.
Read more: Spinningfields unveils huge winter teepee with roaring firepits and loaded pies
There's no need to book, simply walk in – and if you fancy an extra treat on your way out, there's a dedicated dessert room upstairs to explore too.
Feature image – The Manc Eats