News
A new vegan sushi spot with 'mock meat' has popped up in Ancoats
CB Sushi is popping up inside Ancoats General Store throughout October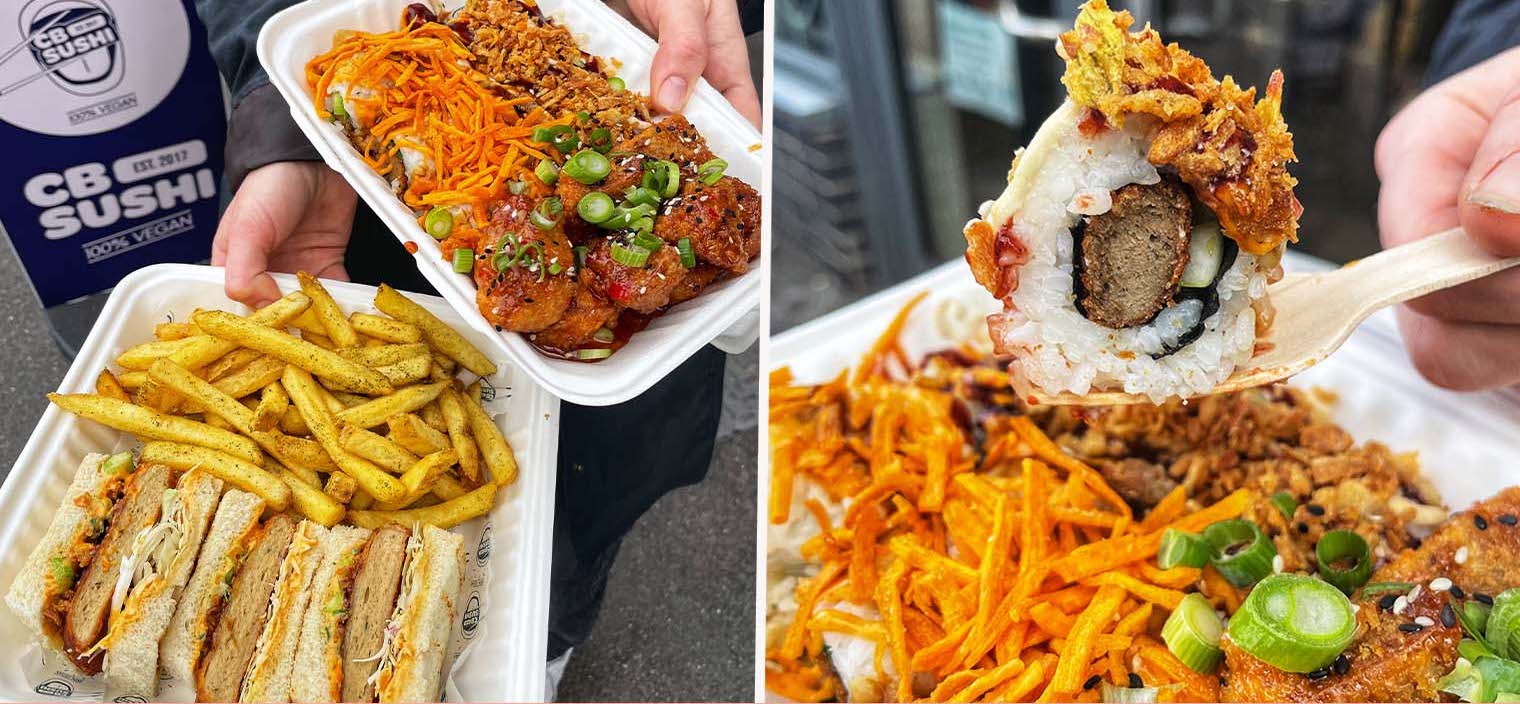 A new vegan sushi spot is popping up inside Ancoats General Store (AGS) this month, slinging out tiny Japanese-style Katso sandos and a variety of sushi rolls filled with 'mock meat'.
At AGS all month until 30 October, here you'll find a variety of colourful sushi rolls filled with the likes of hoisin 'duck', vegan 'pork', 'beef' and katsu 'chicken'.
Packed with flavour, the CB Sushi hoisin 'duck' rolls are packed with pulled 'duck' meat, cucumber and spring onion, then topped with hoisin glaze and a delightful onion crunch.
The 'chicken' katsu roll, also topped with onion crunch, features a spicy mayo and a teriyaki glaze, whilst elsewhere you'll find sweet tofu pockets stuffed with crispy 'beef', miso mayo, sesame, sweet chilli and teriyaki.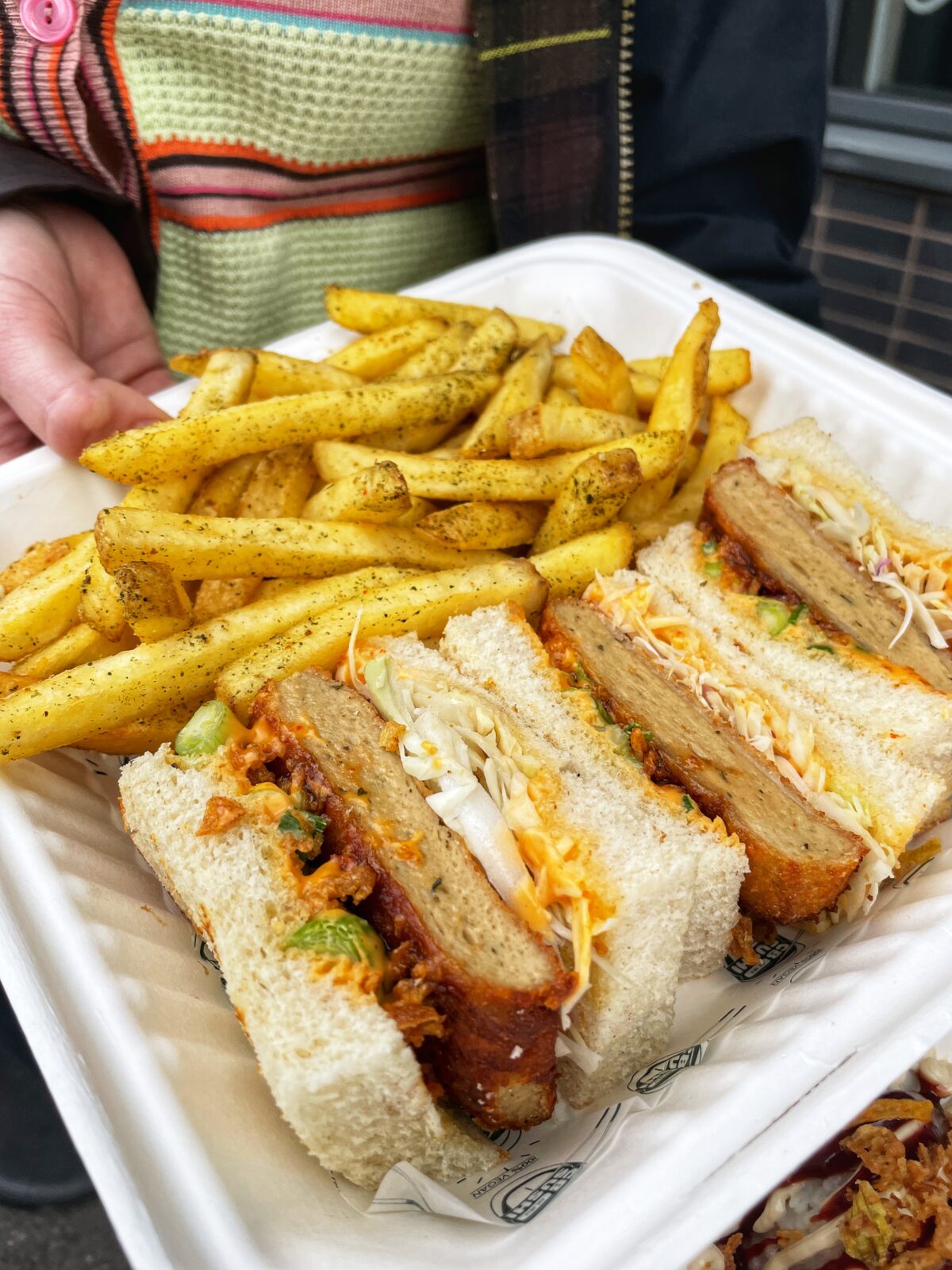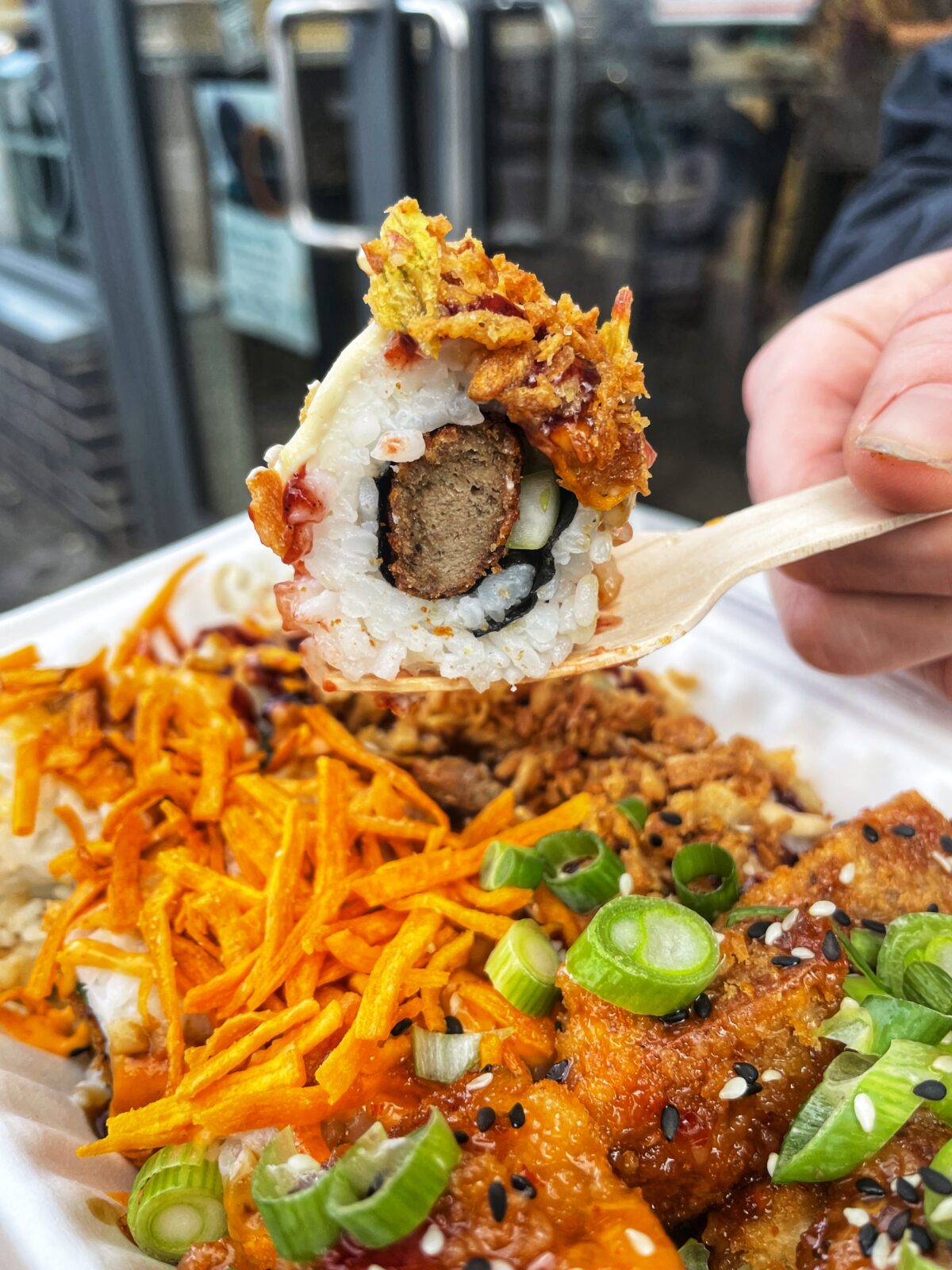 Elsewhere, you'll find a pulled 'pork' katsu burger. Slow-cooked Korean style, this pulled aubergine burger is wrapped in a katsu crumb before being topped with sweet pickled cucumber, spring onion and tonkatsu, then served with furikaki-seasoned waffle fries and gochugang mayo.
We went for the Mini Meat Vegan Combo (£12.50), comprised of a full hoisin BBQ 'rib' roll and full 'chicken' katsu roll, with chilli chicken bites on the side.
We also tried the Katsu Sandwich Combo Box (£15), made up of a generous portion of furikaki fries, spicy mayo, pickled red cabbage and three katsu finger sandos with the crusts cut off.
Read more: A new late-night ramen bar has opened in Chorlton – and it's very nice indeed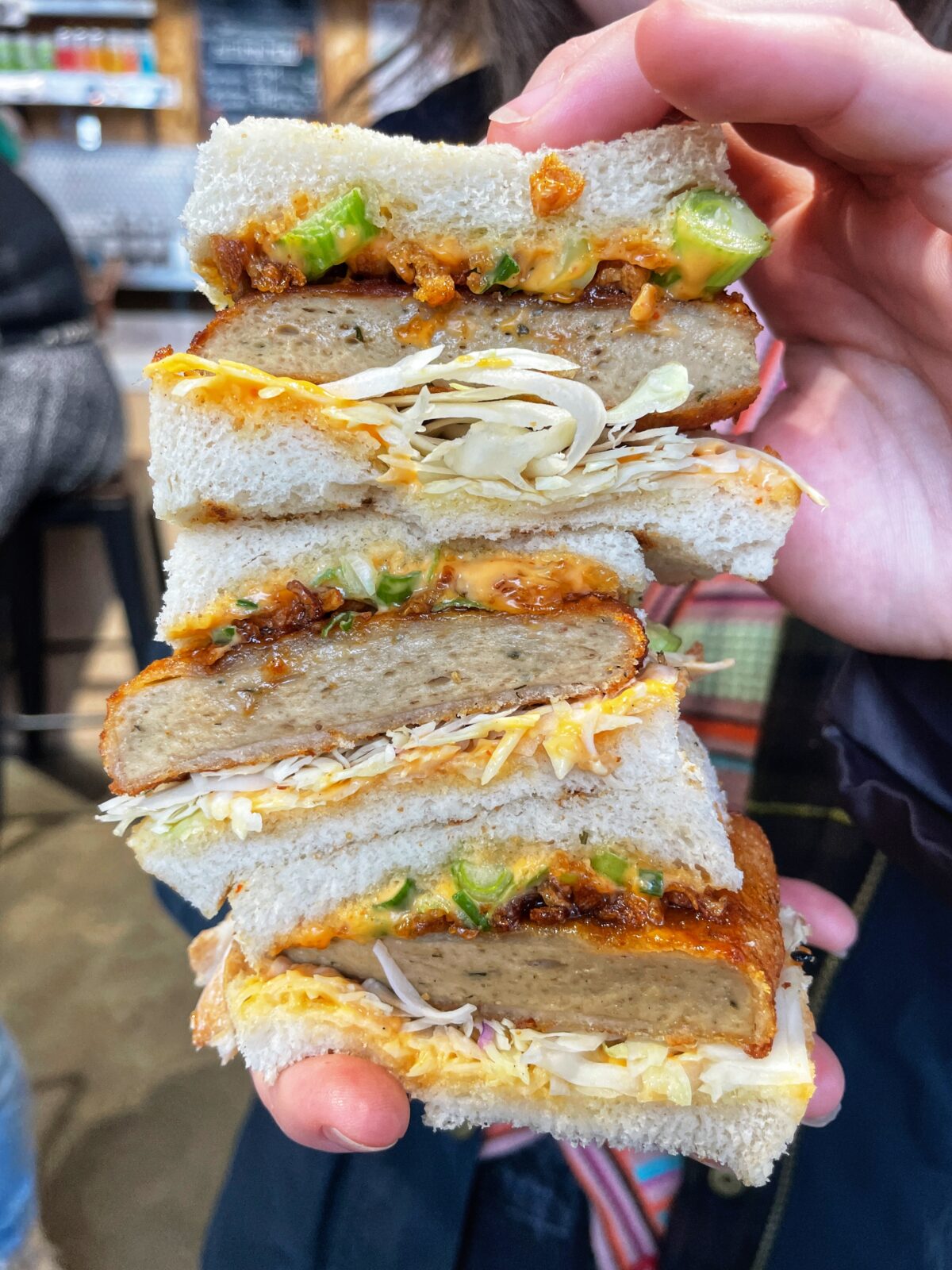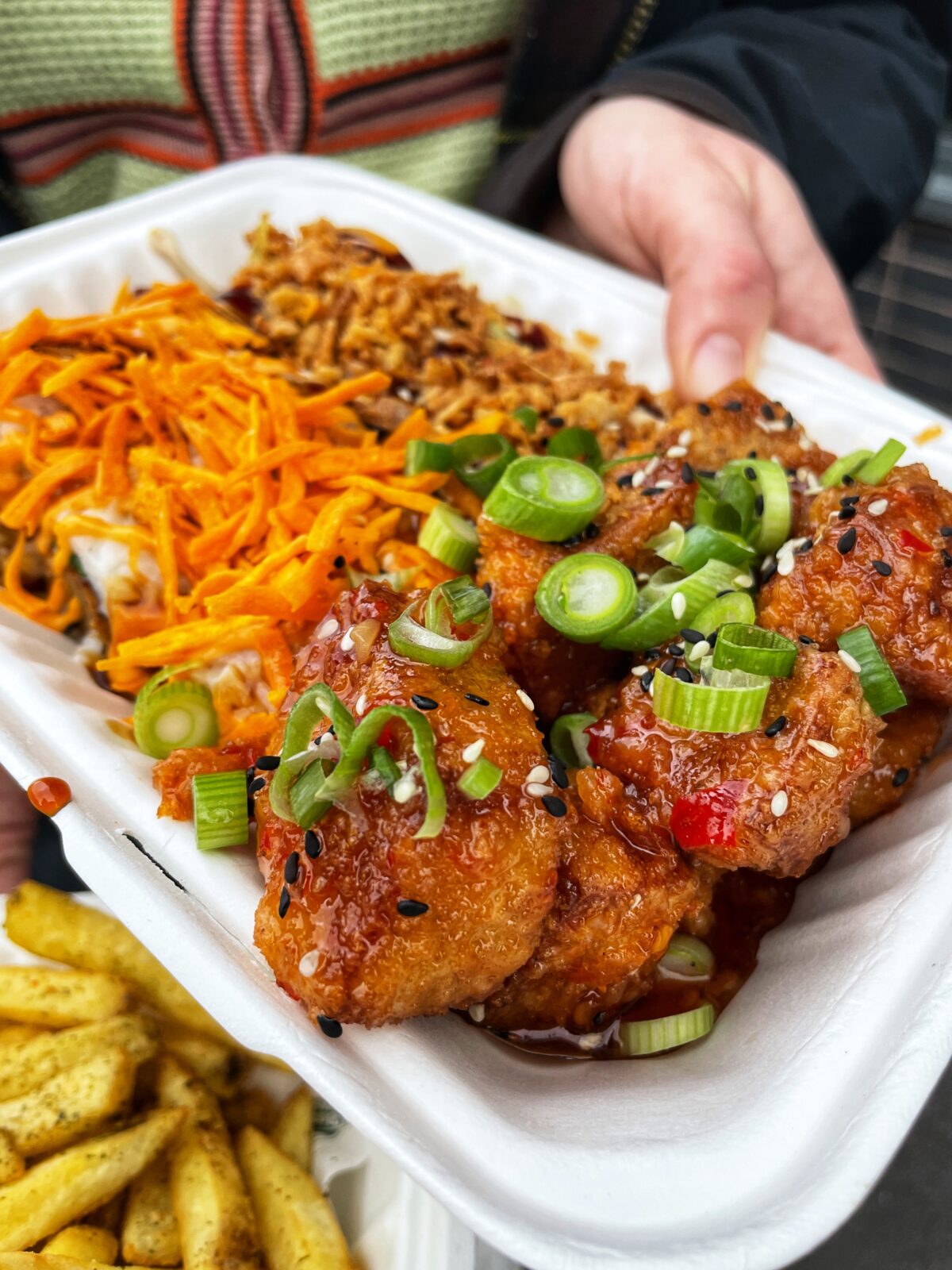 Served on lightly grilled white bread with spicy mayo, vegan 'chicken' katsu, spring onion and tonkatsu, you'd never know all this meat was made from soy and beans.
The brainchild of founder Chloe Goldenberg, CB Sushi was first established in Liverpool in 2018 and has been providing 100% vegan meals ever since.
On our visit, she also tells us that she has since built up a second business so she can create all the mock meat she needs herself; before selling it to a number of restaurants in the north west, including Manchester favourite Wholesome Junkies.
Read more: One Plus Chinese restaurant crowned best in Manchester for third year running
Available from Monday to Sunday, head down to AGS to find Chloe slinging out her top-notch vegan sushi and other plant-based Japanese street food. We think you'll be impressed.
Feature image – The Manc Eats