Eats
The natural wine and small plates bar in a picturesque town 30 mins from Manchester
Coin is bringing a taste of the region's top restaurants to the beautiful market town of Hebden Bridge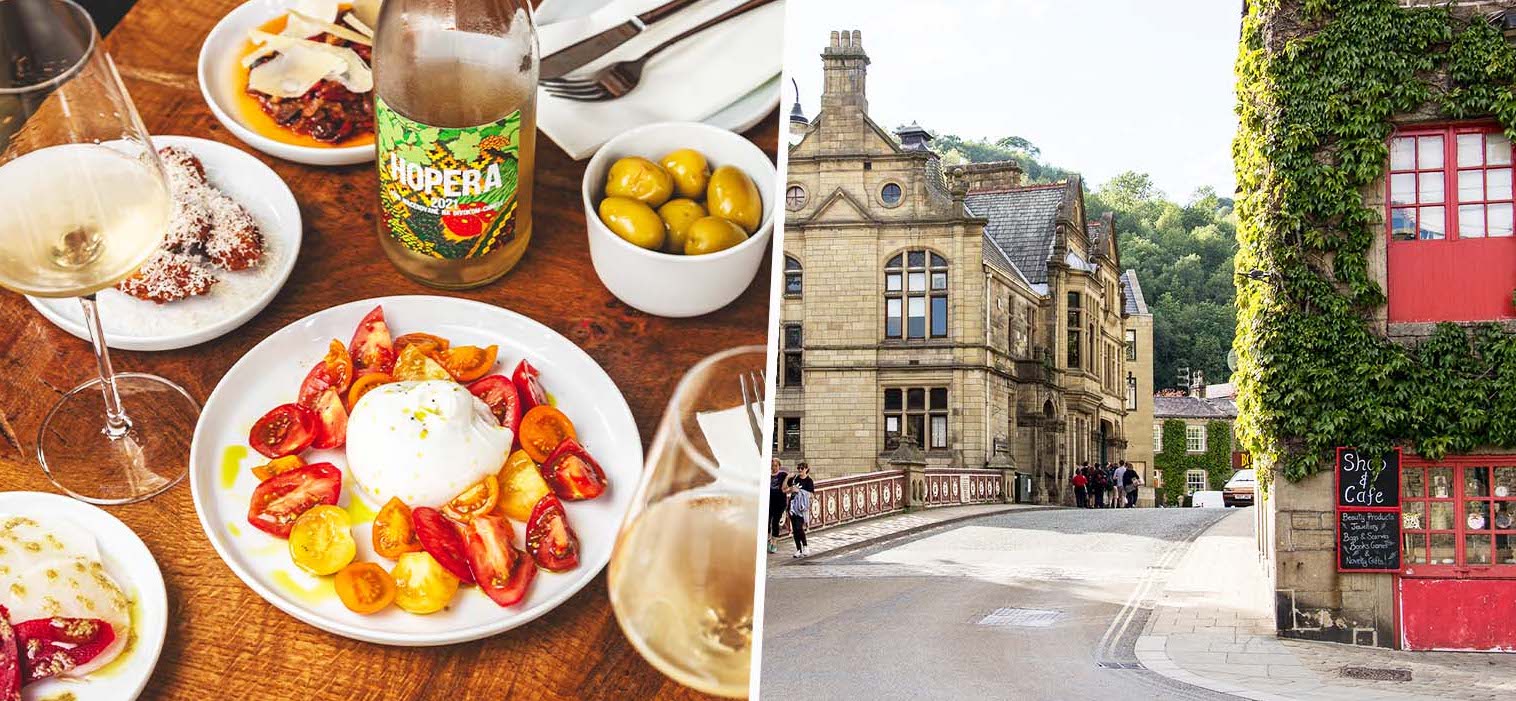 With the likes of Erst and Flawd right here on our doorstep, some might wonder why they should make the half hour journey out to Hebden for more natural wine and small plates. To those people we say, you can never have too much of a good thing.
With its higgledy-piggledy stone mill houses, surrounding woodland, hidden waterfalls and treasure-trove charity shops, Hebden Bridge is a popular attraction all of its own for those wanting to venture beyond the city. Coin is simply the cherry on top.
Opened by Chloe Greenwood and Oliver Lawson at the end of 2021, it sits in the impressive shell of a former Lloyd's bank, its interior all exposed brick and massive period windows, dark walls and chunky wooden tables.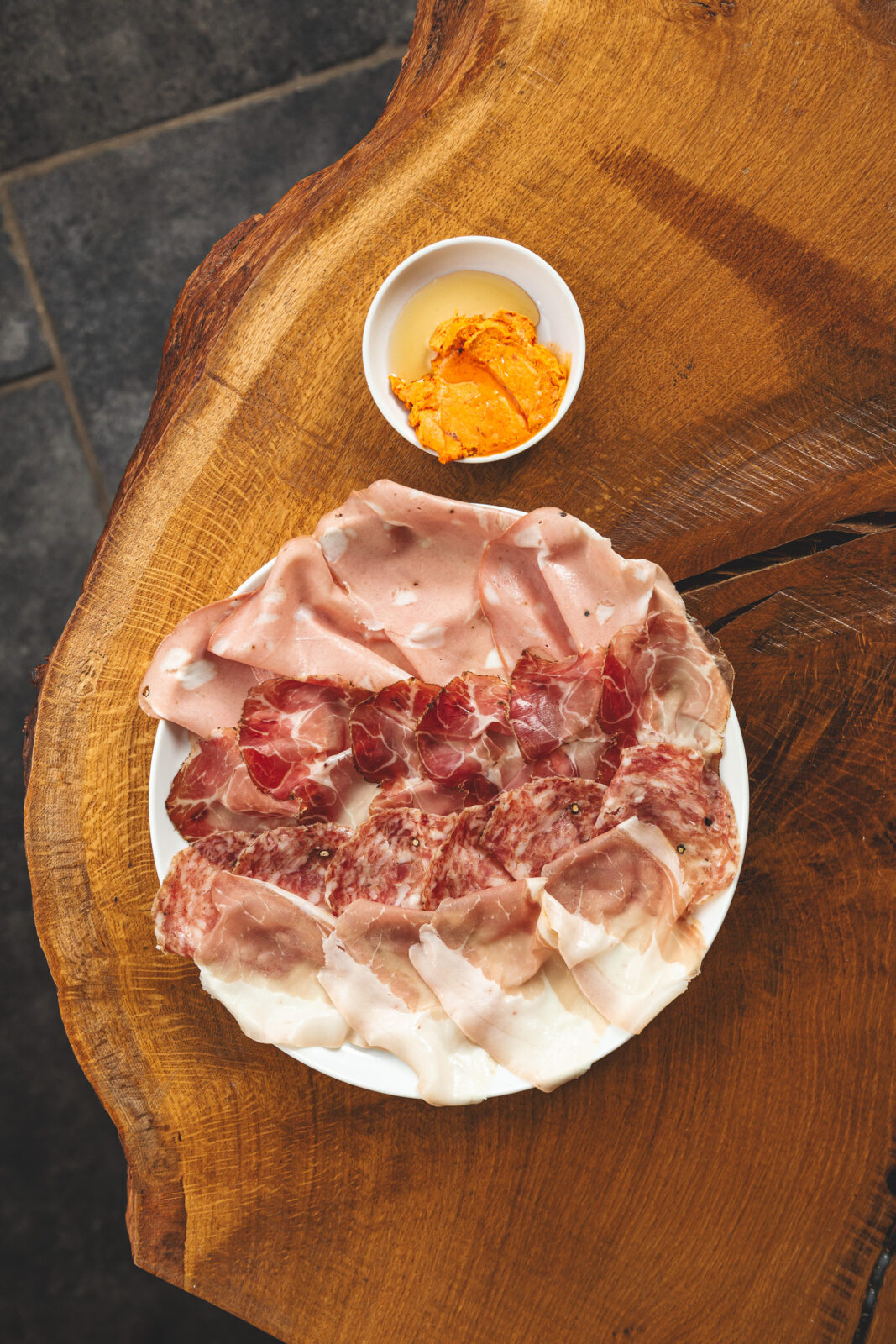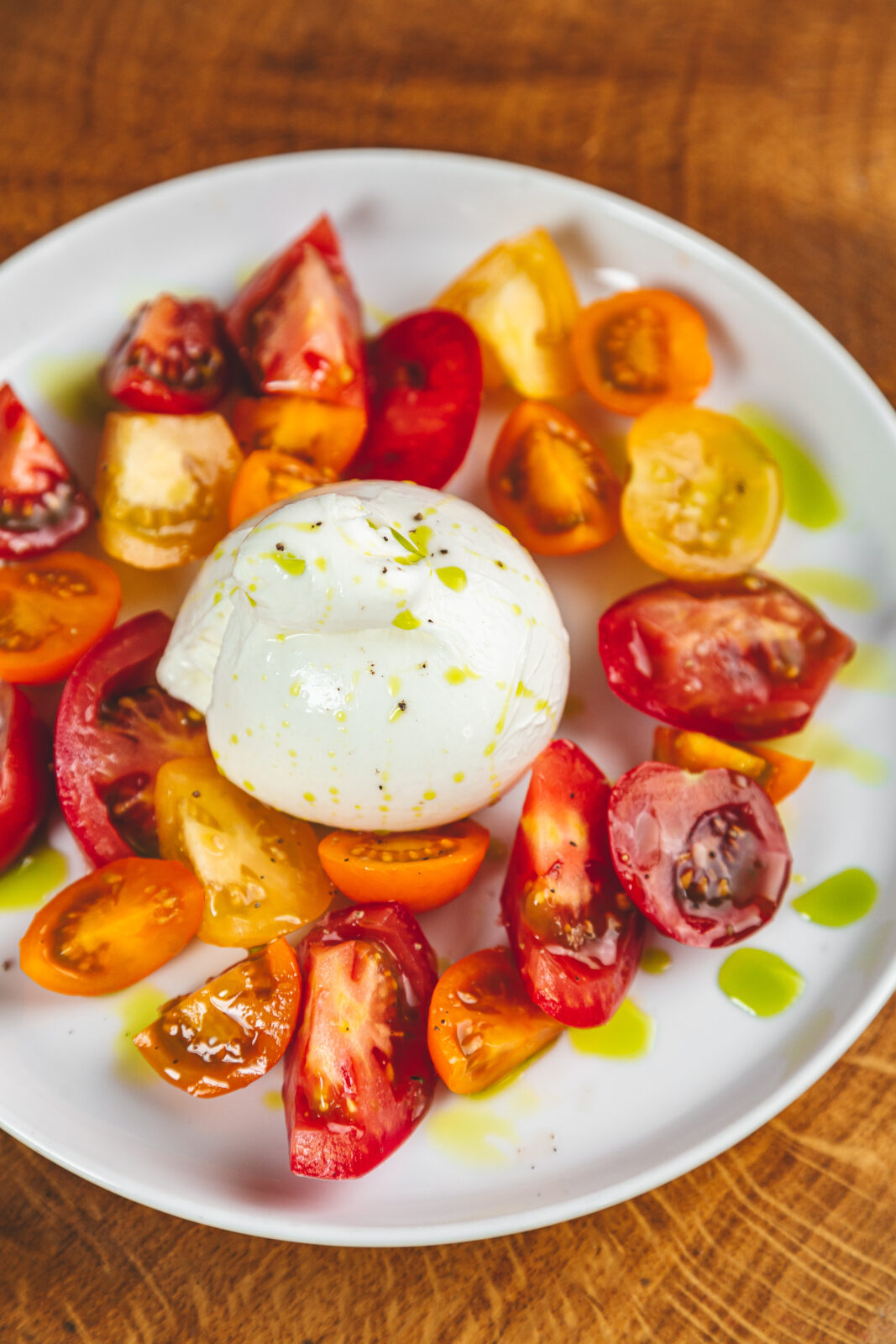 After years at esteemed places like The Moorcock Inn at Norland, Mana and El Gato Negro, the pair made the decision to venture out on their own, inspired in part by the way things had changed during the pandemic.
Whilst Chloe had 'the best summer ever' driving around with deliveries and having barbecues at Norland, Oliver was 'crazy busy' feeding fish and chips to the masses whilst opening three new sites for a seafood restaurant group.
As a result, a moment of Covid-induced existentialism led them to pursue a dream that had been hovering around in the background for years, where they could build something for themselves and produce something excellent without working every hour God sent.
Now, alongside Head Chef Alex Shaw (formerly of 10 Tib Lane and early small plates-adopter Volta), at Coin they offer a list of great natural wines with European-style plates that showcase quality produce first and foremost.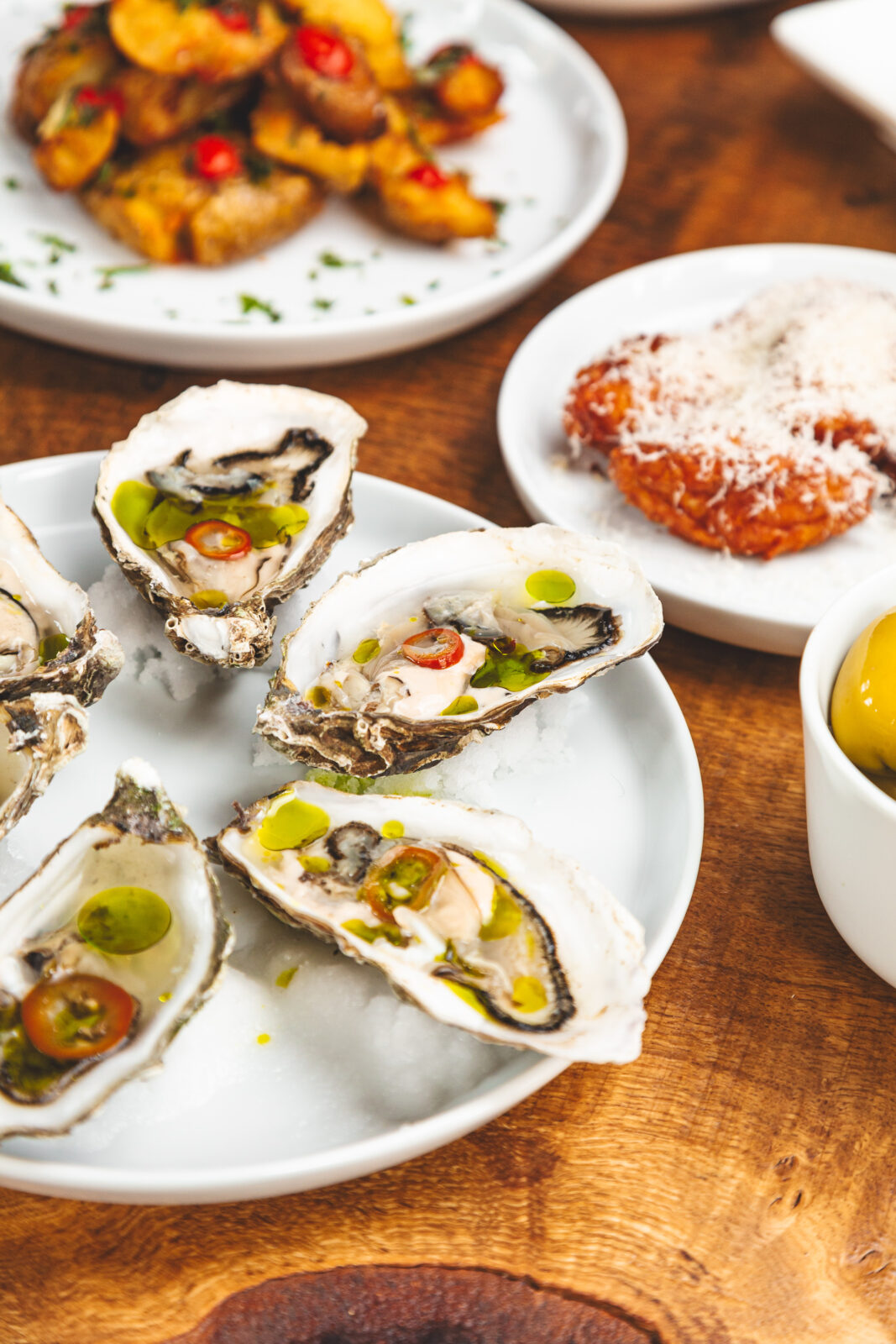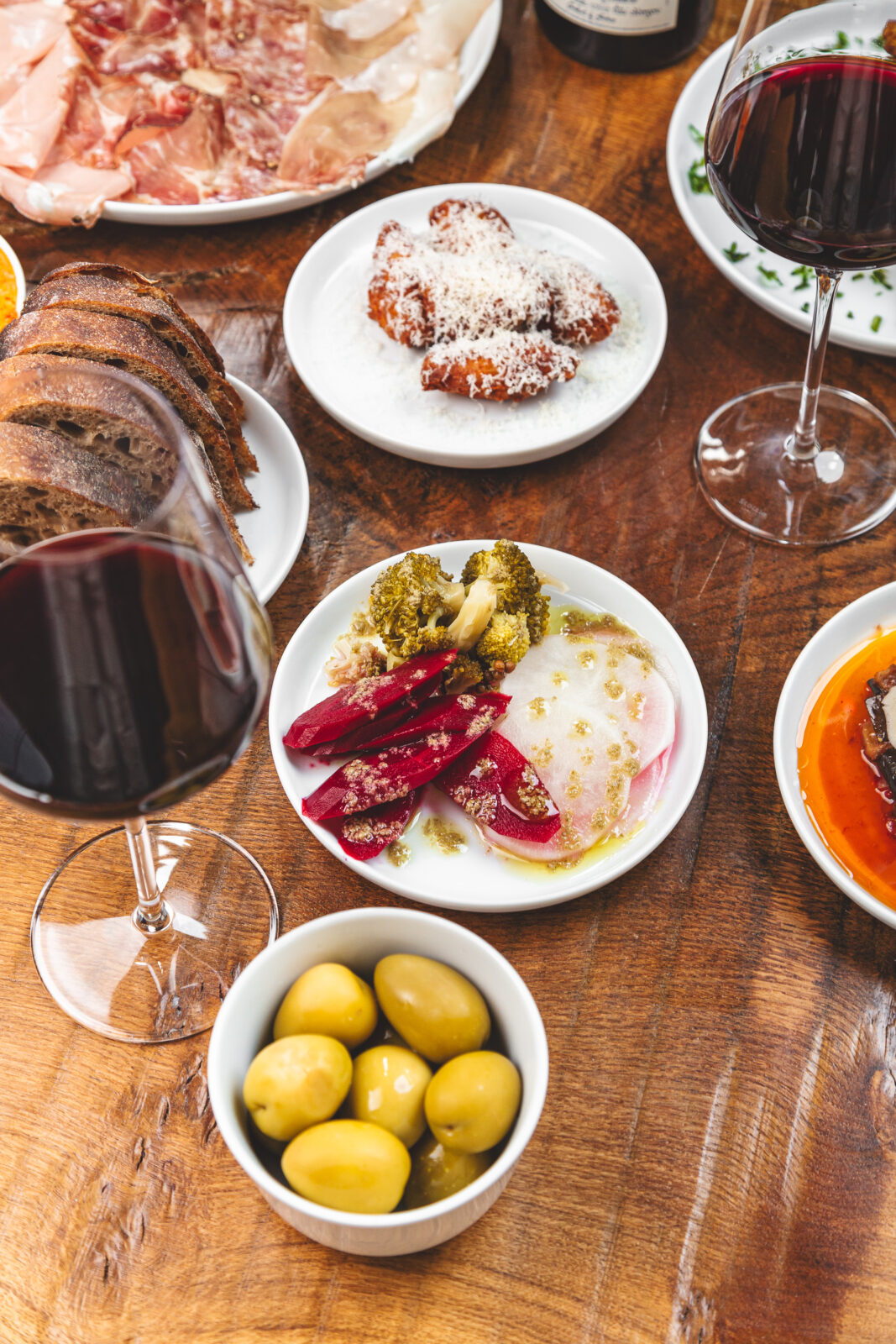 Working with very limited equipment (we're talking two induction hobs, a meat slicer and a fryer), the small plates here are ever-changing and pleasingly simple
Think freshly shucked Cumbrae oysters dressed in coriander oil, pickled jalapenos and parsley, or a richly comforting nduja and octopus stew, not a showy garnish in sight.
But it's Chloe and Oliver's passion for cutting meat and cheese to order that really sits at the heart of the menu, a move Oliver says was partly inspired by his time working with El Gato and Canto chef Simon Shaw.
"Simon always used to cut, at the original site anyway, always used to do his meat plates to order, it was always done out in the dining room and that kind of thing, so I always really [liked that]."
Everything is sourced exclusively from small-scale producers. Meat is brought over by the pallet from Italy whilst a mix of cheeses, ranging from traditional french and English to the occasional Italian or Spanish specimen, are all bought locally.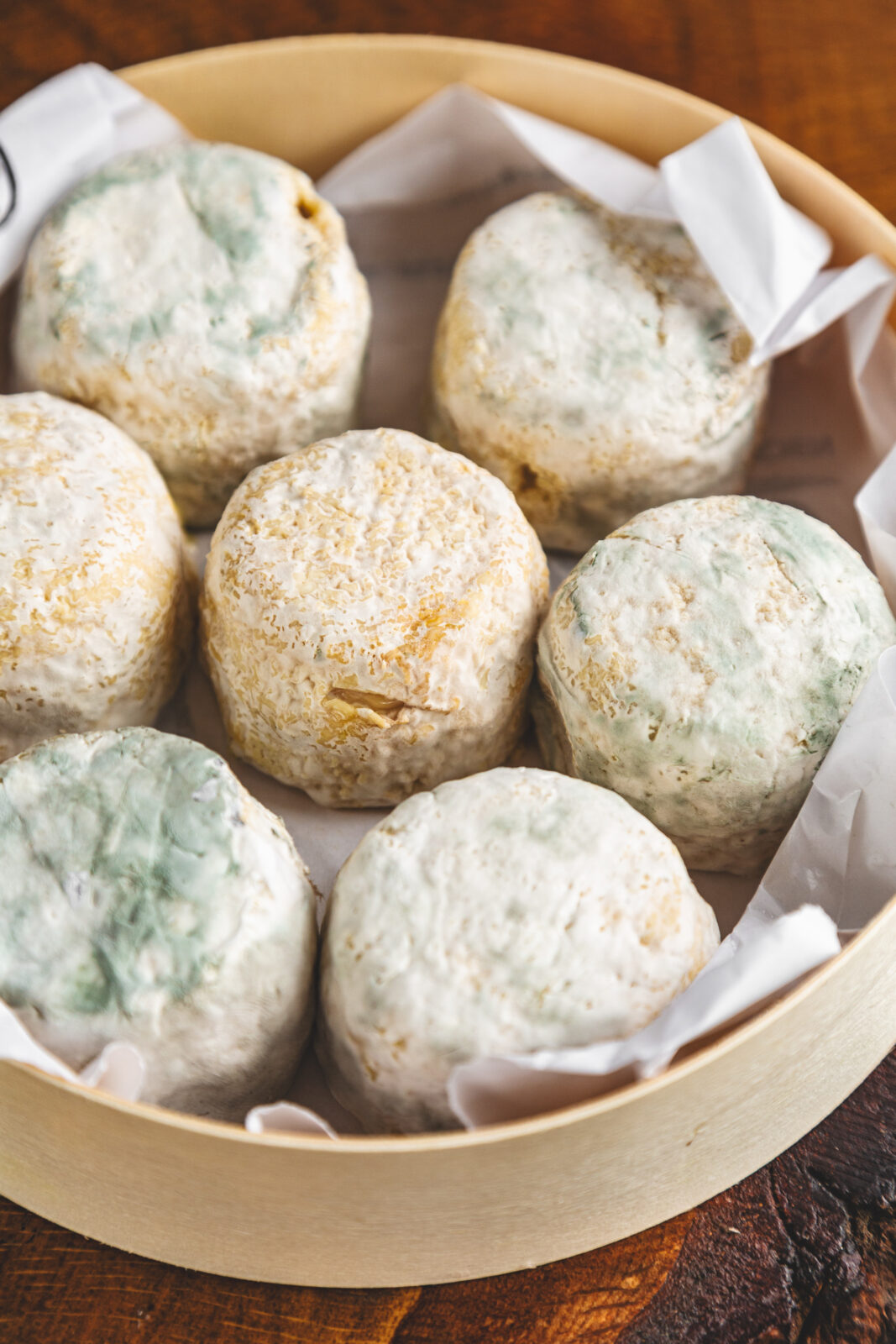 "We always have a hard cheese, we always have a goats cheese, we always have a washed rind cheese, we always have a blue, so there's always like, similar styles, there's always five cheeses and then we kind of mess it around," they tell us.
"The meat plate doesn't change as much because we just, we're really happy with the products that are on there, so that's kind of more a staple."
There's generally a smoky and fatty finocchiona or salami molinari, a copa, a 'really good' naturally-cured speck and a rare breed mortadella, all sliced on site to order,.
They also tend to do some whipped sobrassada or nduja, served straight on the bread with just a drizzle of honey, that 'seems to be a bit of a winner.'
Quality is key, and it shines through on the plate. The focus on sourcing things well, they say, comes largely from their time up at Norland, which changed their perception of dining with its small plates concept and emphasis on ethical sourcing, rare breeds and traditional techniques.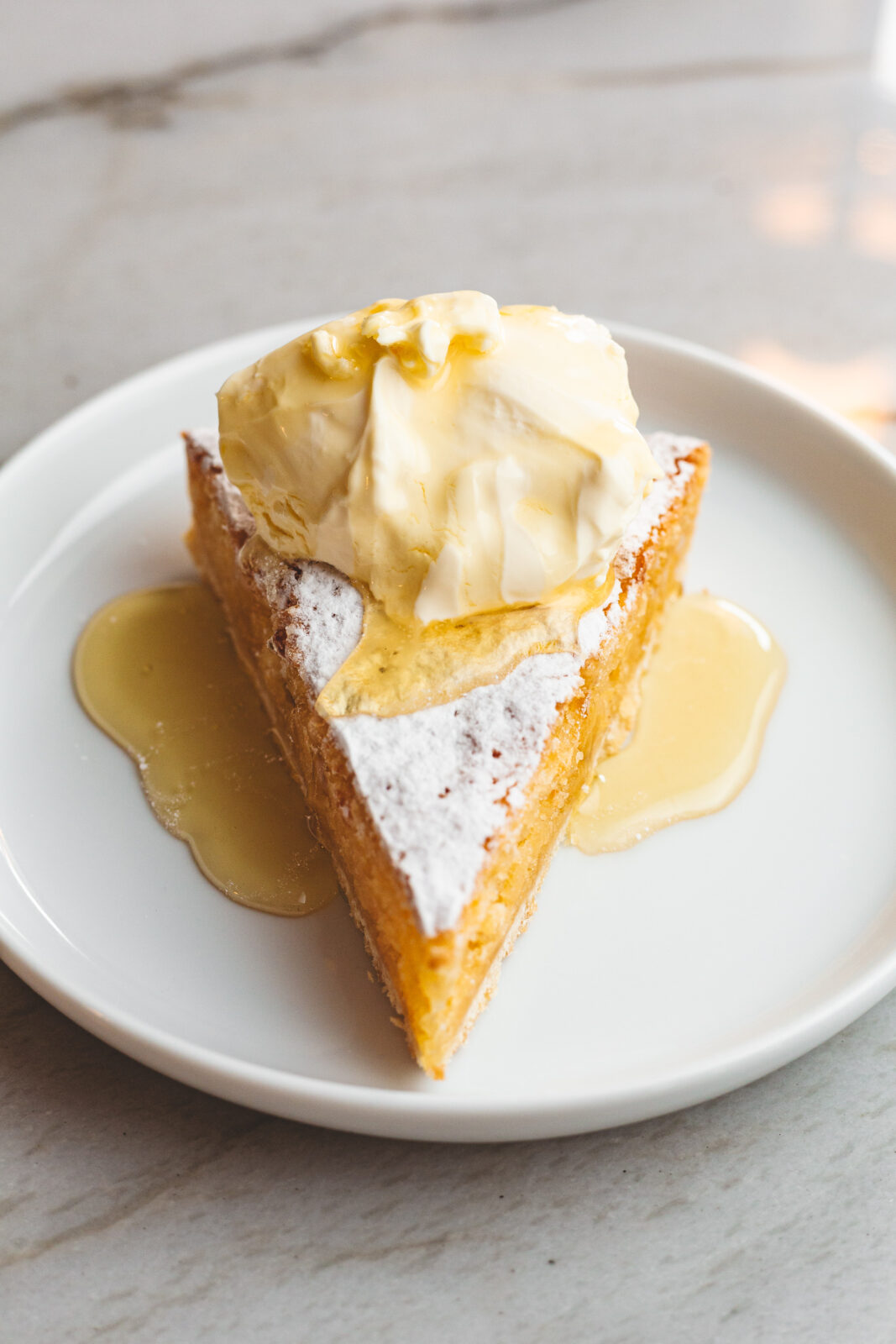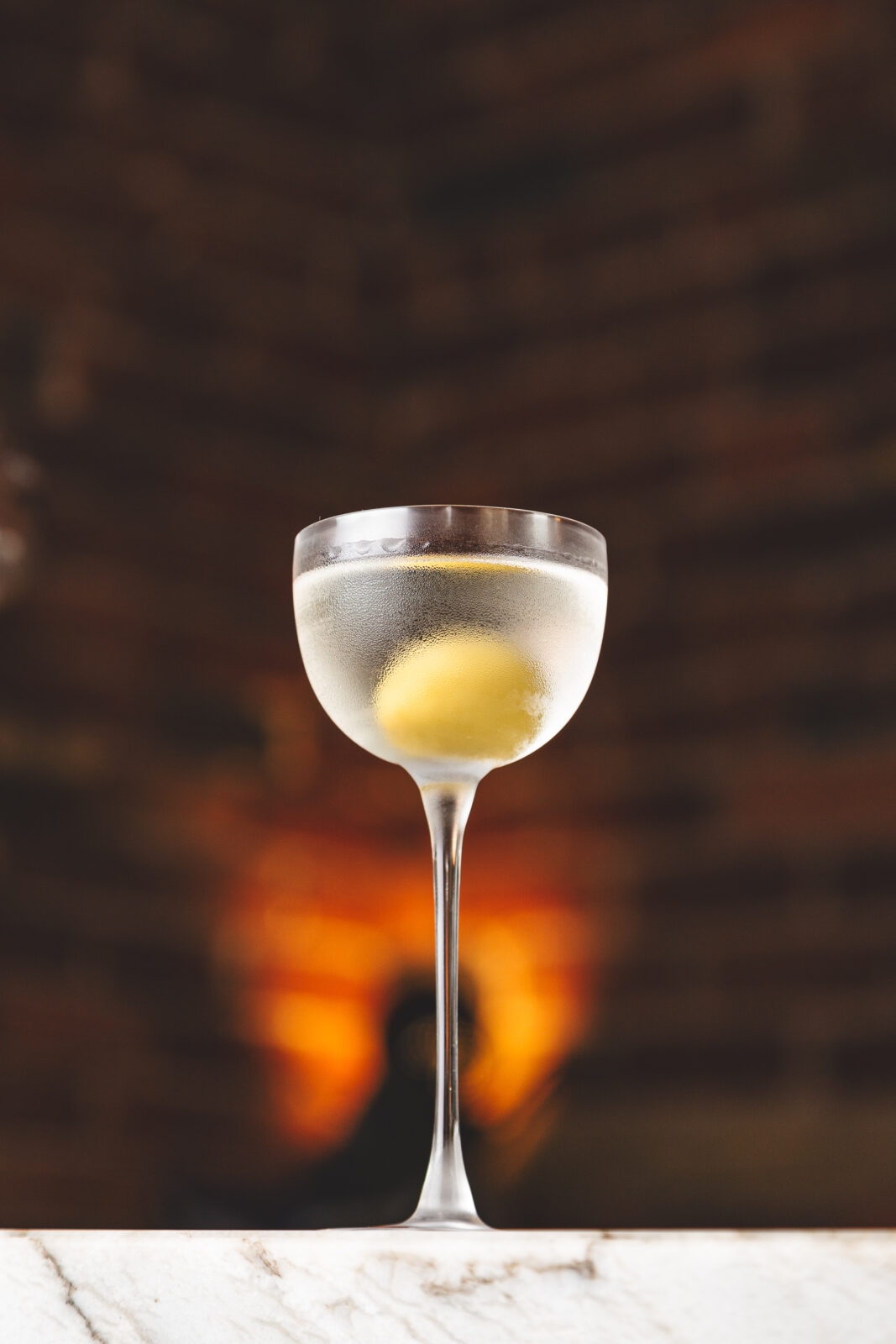 Drinks wise, there is a strong list of craft beers ranging from Barcelona to Belgium to Cheltenham, with a minimum of six draught taps on at once.
Cocktails come in the form of a shortlist of ice-cold batched classics: vodka martinis, negronis, sweet manhattans and a summer rum punch.
By their own admission, though, Coin has become more of a wine bar than they had necessarily planned on it being.
Describing wine as their "shared biggest passion," they say that they have both worked as sommeliers, Chloe most recently at lauded gastropub The Moorcock, Oliver at Mana for a brief stint when it got its Michelin star before leaving for "obvious reasons".
Still, whilst they share a deep understanding of wine, Oliver, who has generally held more management and operational roles, says Chloe "definitely has a better understanding of natural wine than I do so that's definitely her department, 100%".
She tells us she has handpicked the entire list and that there isn't a bottle on it she hasn't tried.
"I won't list a wine that I've not tasted, just to make sure that I'm not buying a case of wine that I actually hate and then passing that on to a customer..
She's also says she's not really a fan of the "natty, funky, hazy wild, you know, really acidic, really crazy wines", so if that's what you're looking for you probably won't find it on her list.
"Because of where we are, it's not very often that people are coming in looking for that kind of thing so we're easing them in with like things that maybe taste a little bit more conventional but have a natural ethos.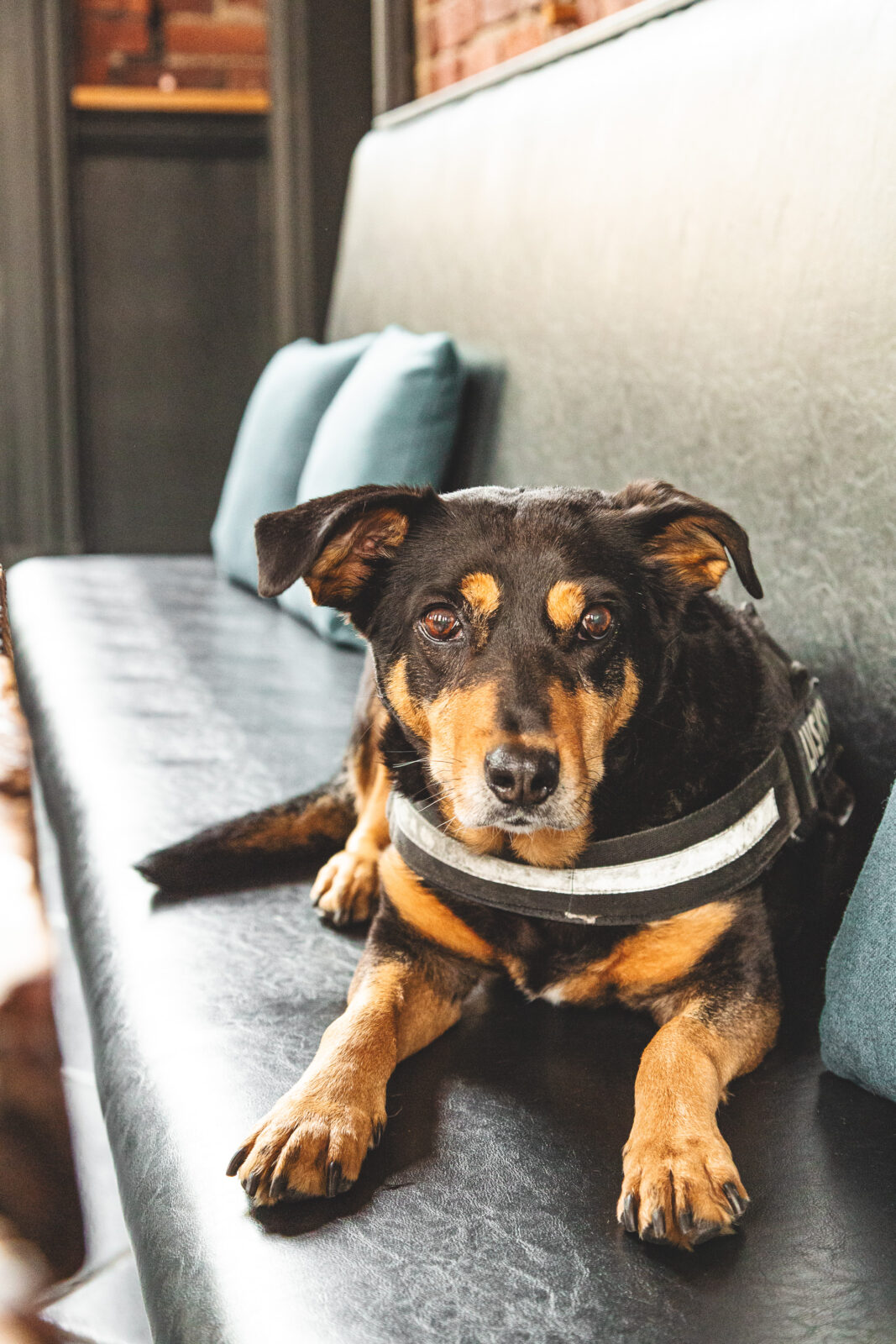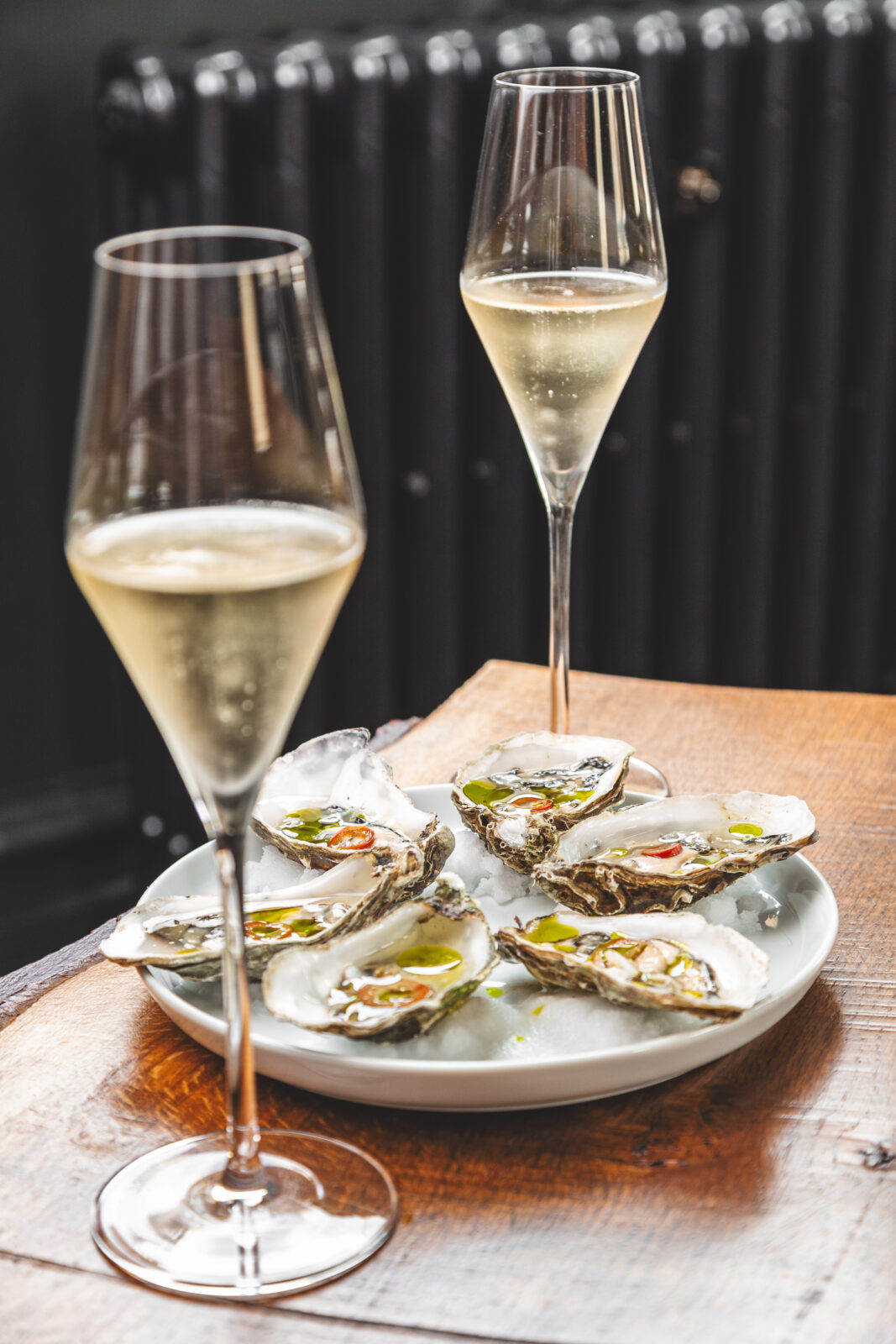 "My list is obviously my taste but I try to make it as varied as possible, my tastes are quite varied so I don't think that it's a problem."
"When you encounter a new wine list and like producers that you've never heard of before, you still learn a lot because it's not like regular wine where you can be like 'it's this grape, this region, so it's going to be ilke this'.
"Because we work with natural wine, it's always a learning situation I think for anyone, even for people who know a lot about natural wine."
Opening up in Hebden Bridge was not their first choice, but they say it has actually worked out for the best.
With neighbourhood eateries on the rise, and a mix of locals and tourists with money to spend, they aren't short of bookings.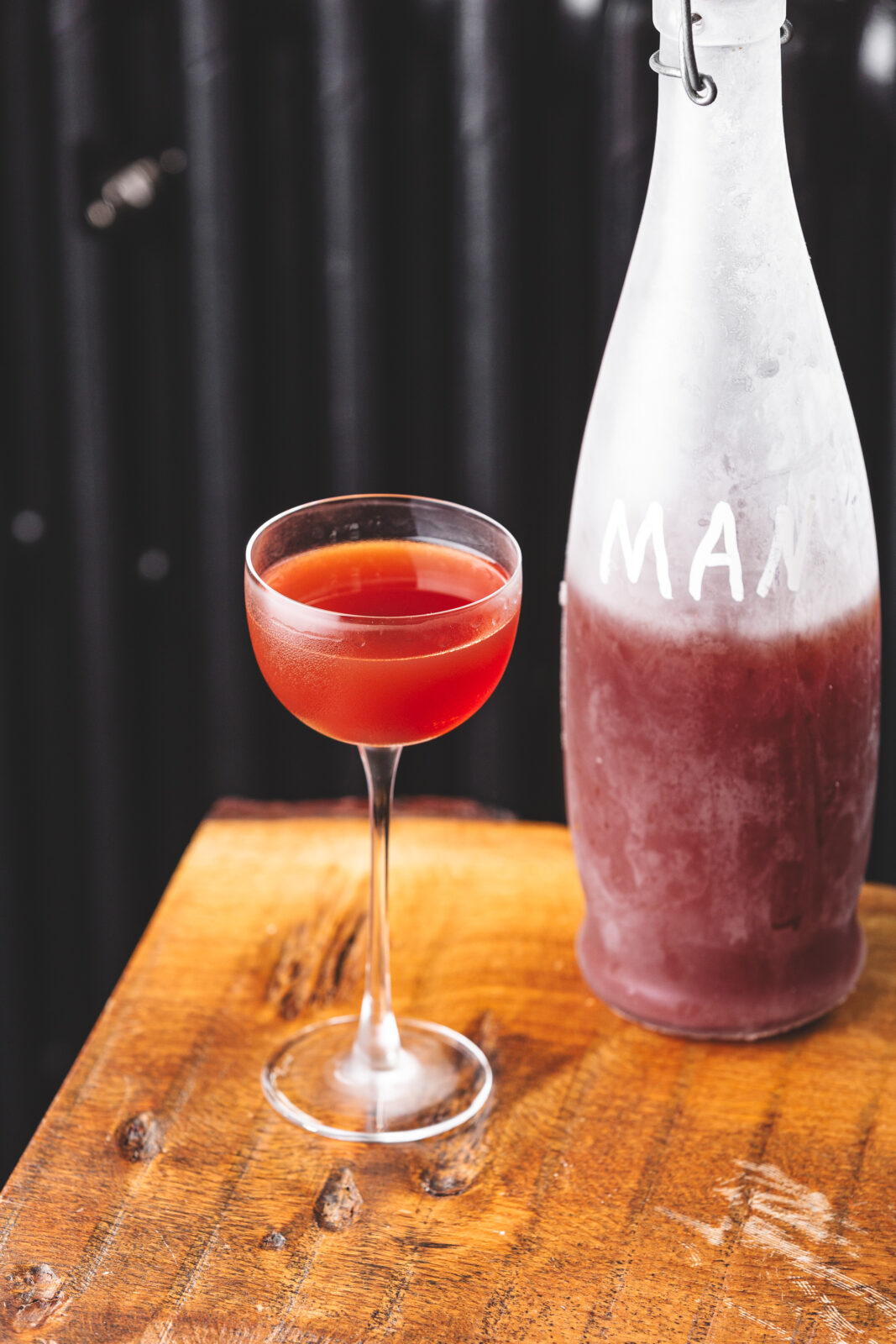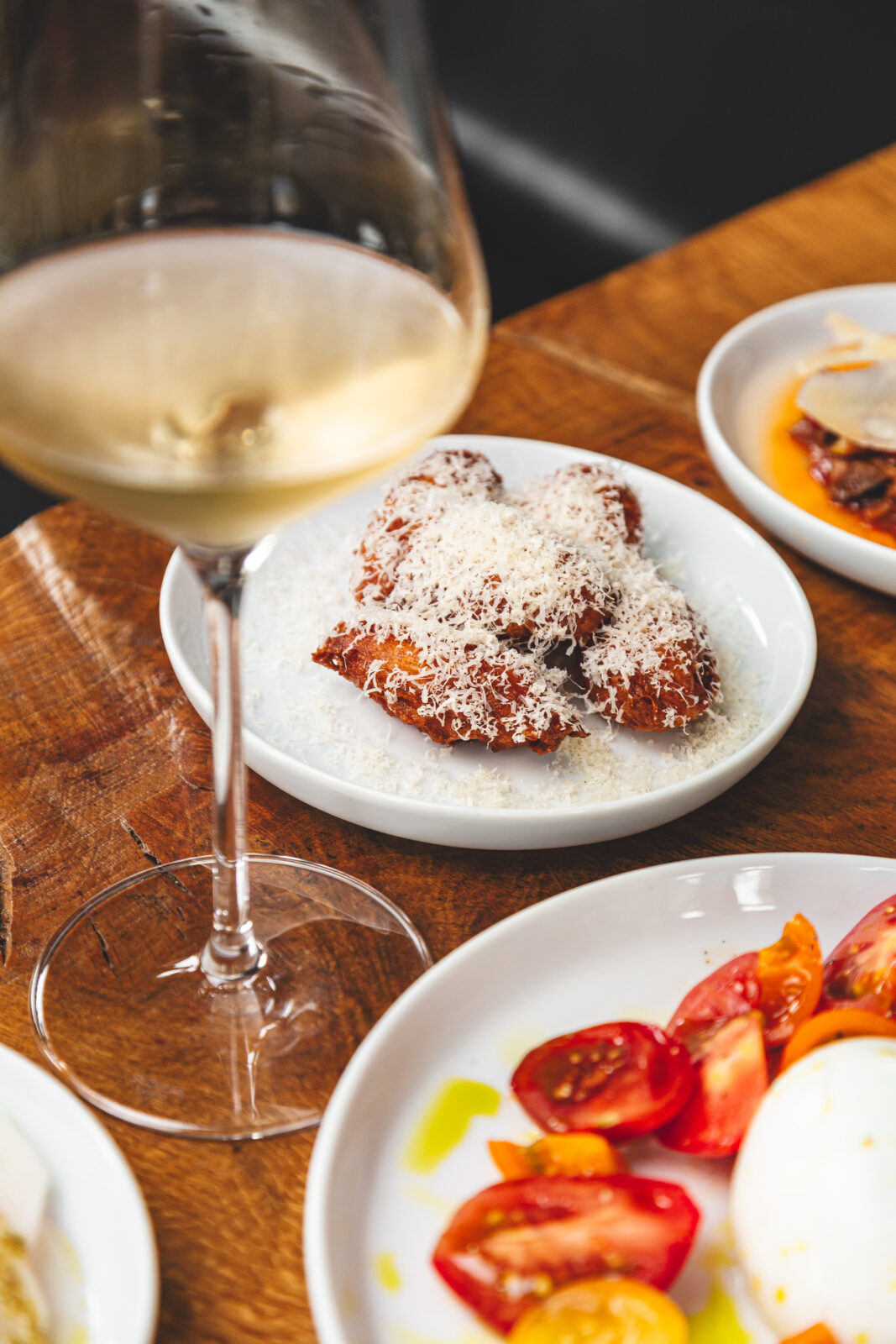 Chloe's dad also grew up in the town, so holds a sentimental connection to the place too.
"I love Hebden Bridge, my dad's from Hebden Bridge," she tells us.
"I grew up in Greetland, just a little bit away, but we used to come here, my dad's from here so he used to take us on walks around the town and tell us all the stuff he got up to when he was a kid and stuff.
"It's nice to be here because it feels like we actually have a bit of a connection to it."
Originally they had looked at a space opposite one of Oliver's work's restaurants in the suburb of Headingley, but lost out on it to established operator Fika North, who would go on to open Bottle Chock – a natural wine shop, bar and deli where you can refill your bottles on tap.
Read more: Inside Gooey's new bakery and cafe as it prepares to open in Northern Quarter
"We were going to do a very similar concept to what they did there," they tell us, "kind of like this but with a bit less food."
"We ended up doing more than we thought we would originally, we're happy with it now, it works, so [we've] kind of settled into it."
"i think it worked out for the best."
To find out more about Coin and book a table, visit its social media pages here,,The restaurant also has an upcoming supper club with Manchester brewery Track, date pending.
Feature image – Lucas Smith Photography / Flickr