Eats
The North American 'comfort diner' that's been a Manchester fixture for 10 years
Known for its fluffy North American pancakes and Canadian-style breakfasts, Moose Coffee always has queues out the door - and it's not hard to see why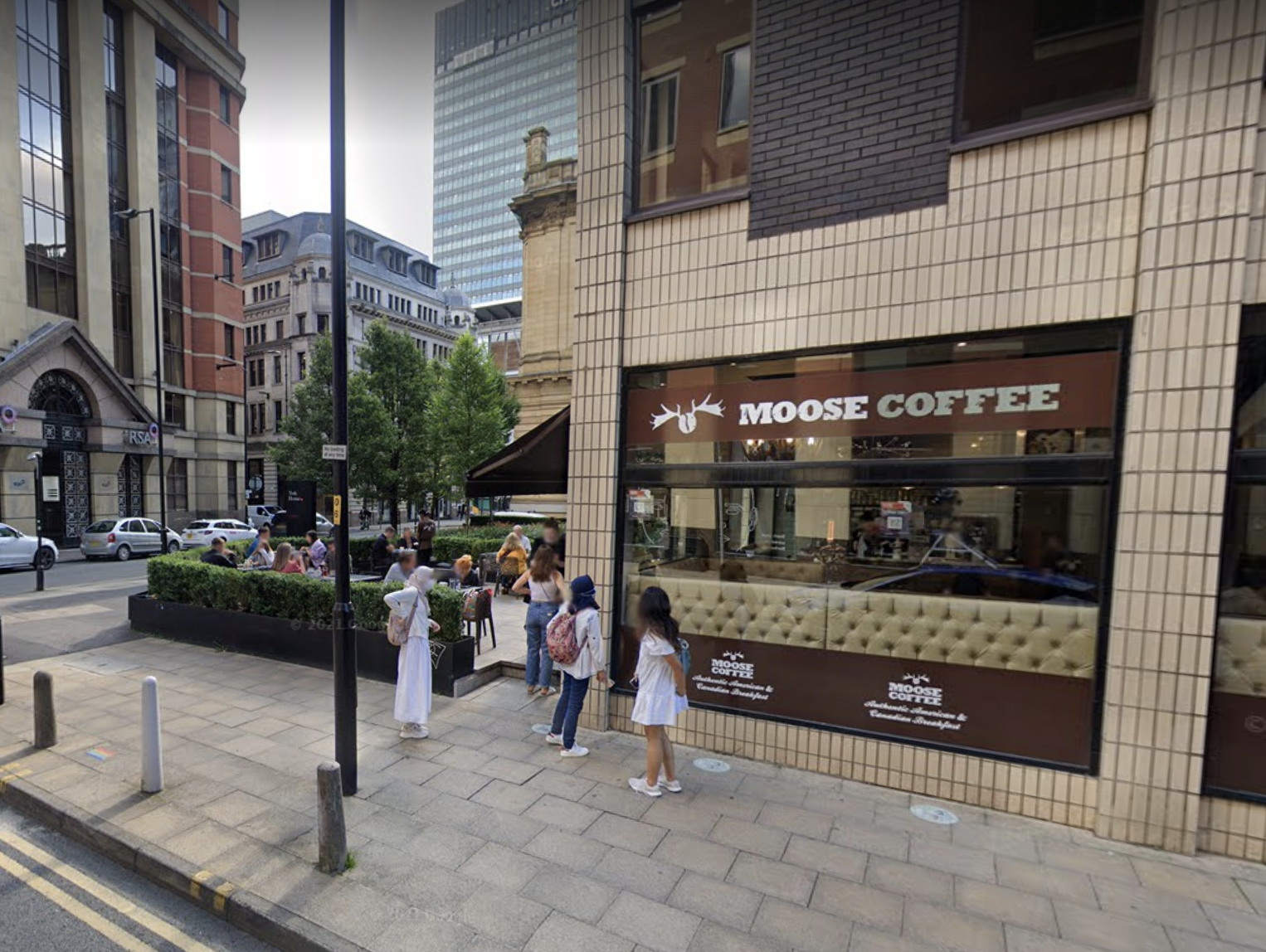 With Shrove Tuesday just around the corner, we've already got pancakes on the brain – and there's one particular spot in the city centre that always ticks the boxes for us.
First opened in Manchester in 2013, Moose Coffee is a long-time city centre favourite. A sort of North American greasy spoon, this all-day breakfast spot is beloved amongst local foodies and always seems to have a queue stretching out of the door.
Inside you'll find Canadian favourites like homemade grilled potato hash topped with eggs and streaky bacon, alongside sweet French toast and fried chicken waffles drenched in maple syrup. It's all amazing, but today we want to focus a little attention on the pancakes – because they really are worth shouting about.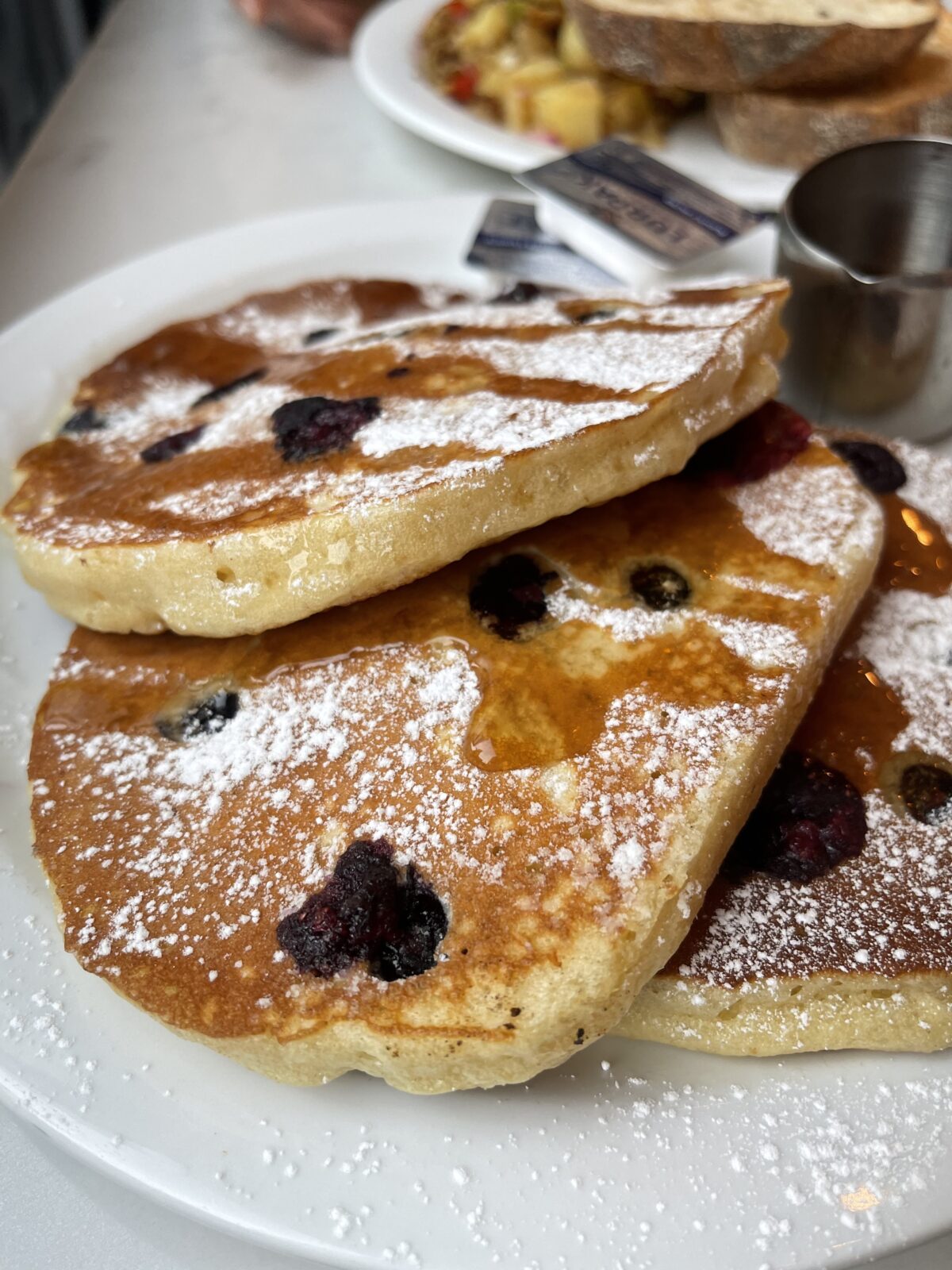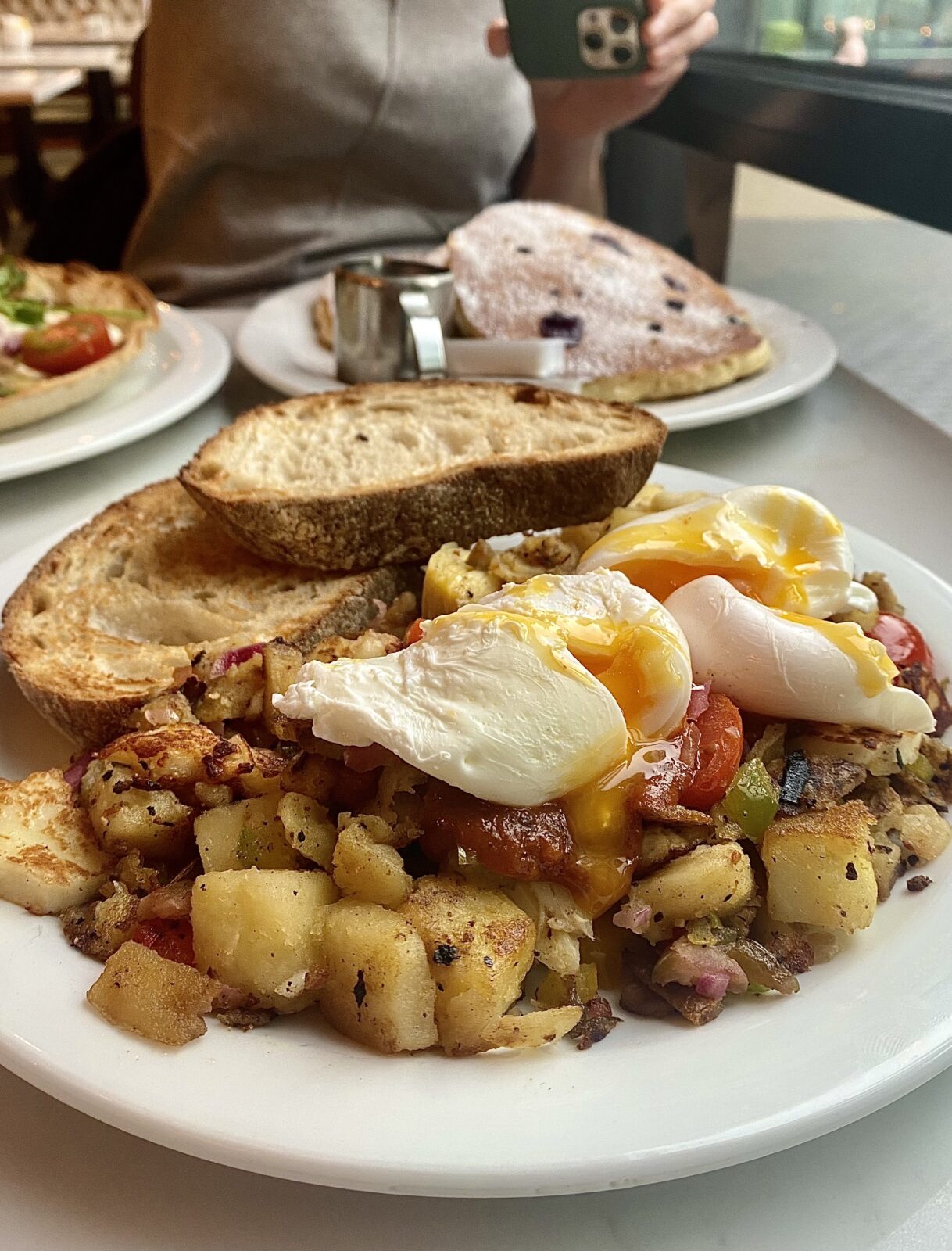 Think large homemade Moose pancakes mixed with chopped smoked sausage and streaky bacon and topped with fried eggs and served with butter and Canadian maple syrup, alongside stacks with a choice of toppings and fillings ranging from blueberries to chocolate and hazelnut spread, icecream, bacon and maple syrup and more.
Read more: Manchester Museum unrecognisable after £15m transformation
The menu here is heavily inspired by the founders' travels in American and Canada, and owners cite iconic New York breakfast spots like Pershing Deli at the south end of Grand Central Station and Comfort Diner on 45th Street as key influences.
As a result, there's a long list of Moose benedicts alongside classics like savoury, smooth and buttery comfort food Grits and fried hash.
But for those who like their brunch extra sweet, there's also a host of fluffy pancake stacks slathered in the likes of homemade salted caramel, peanut butter and chocolate, plus classics like maple syrup and bacon.
Read more: Chester Zoo announces birth of critically-endangered rare tiger twins
In fact, the original site on York Street has proven so successful that in 2017 the team opened a second in the city centre – moving into Piccadilly Approach alongside the likes of Northern Soul Grilled Cheese and Flock.
Having first begun life in Liverpool in 2006, the group now also boasts sites in Leeds and has worked to secure something of a grip on the north west's breakfast crowd.
Using locally sourced ingredients wherever possible, all fruit and veg is sourced locall in Manchester with bread baked daily over in Stockport courtesy of The Dutch Bakery. Meat, meanwhile, is sourced from responsible farmers in the Lake District and Waterloo.
Being such huge fans of the place, we headed down ahead of Pancake Day on 21 February to grab ourselves a big fat order of pancakes – and we even managed to score a discount code for you to get £5 off when your order with Deliveroo.
To see the full menu click here and to find out more about Moose Coffee head over to their Instagram page here. Oh, and to save on your next Deliveroo order from Moose make sure to use the code £5OFFMOOSE when you check out.
Feature image – Google Maps