Eats
The best places for breakfast and brunch in Manchester
From bacon naan rolls, to your classic loaded avocado smash, fry ups and more, these are some of Manchester's best breakfast spots.
Breakfast is often called the "most important meal of the day", and we'd have to agree.
Whether you're an early morning riser, in need of that hangover cure, or want a fun, filling brunch date, that early morning call for decent scran is not to be ignored.
That said, the breakfast debate can be a heated one. Sugary pancakes vs a big, greasy full English, or granola with yoghurt and fruit – which one are you?
No matter which camp you fall into, this list of Manchester's best breakfast and brunch spots has a little of everything – meaning you don't have to pick sides.
Keep reading to find our top picks for satisfying breakfasts that are sure to satisfy those strange hangover cravings.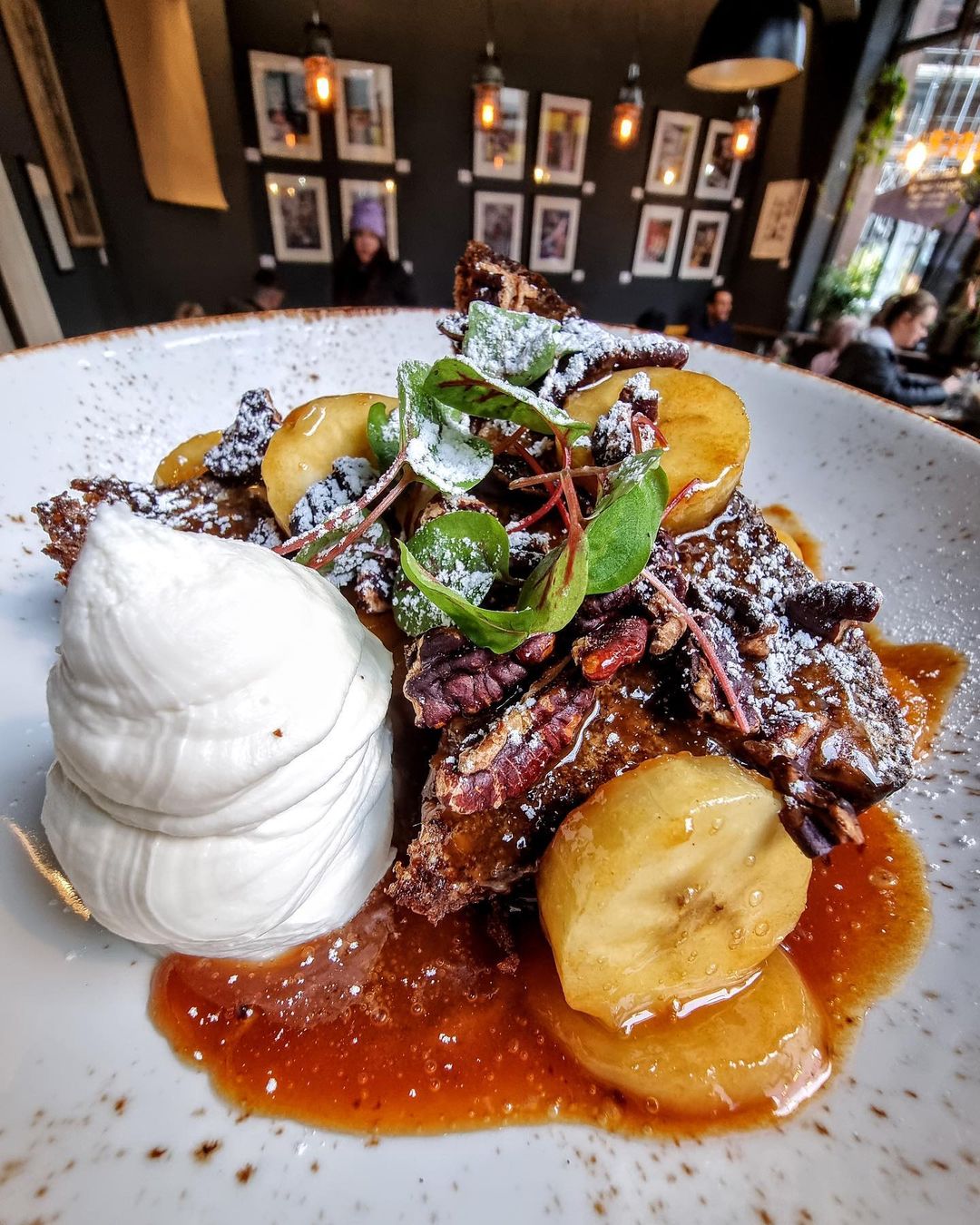 Federal
Northern Quarter and Deansgate
A Manc favorite (and a recent winner at this year's Manchester Food and Drink Awards), Federal provides top-quality coffee and delicious Aussie-inspired food out of its NQ and Deansgate kitchen. Open from 8 am, queues here are common – but don't worry, they're fast-moving too.
They also offer all-day brunch, so no need to rush in if you've got a sore head. Start your morning with a nutty granola, halloumi and shrooms or a super healthy acai bowl, or alternatively opt to enjoy the likes of steak and eggs, smoked salmon bagel or anything with streaky bacon.
Drinks-wise, think fresh juices, iced coffee, loose leaf tea. Alternatively, they also have an impressive natural wine list.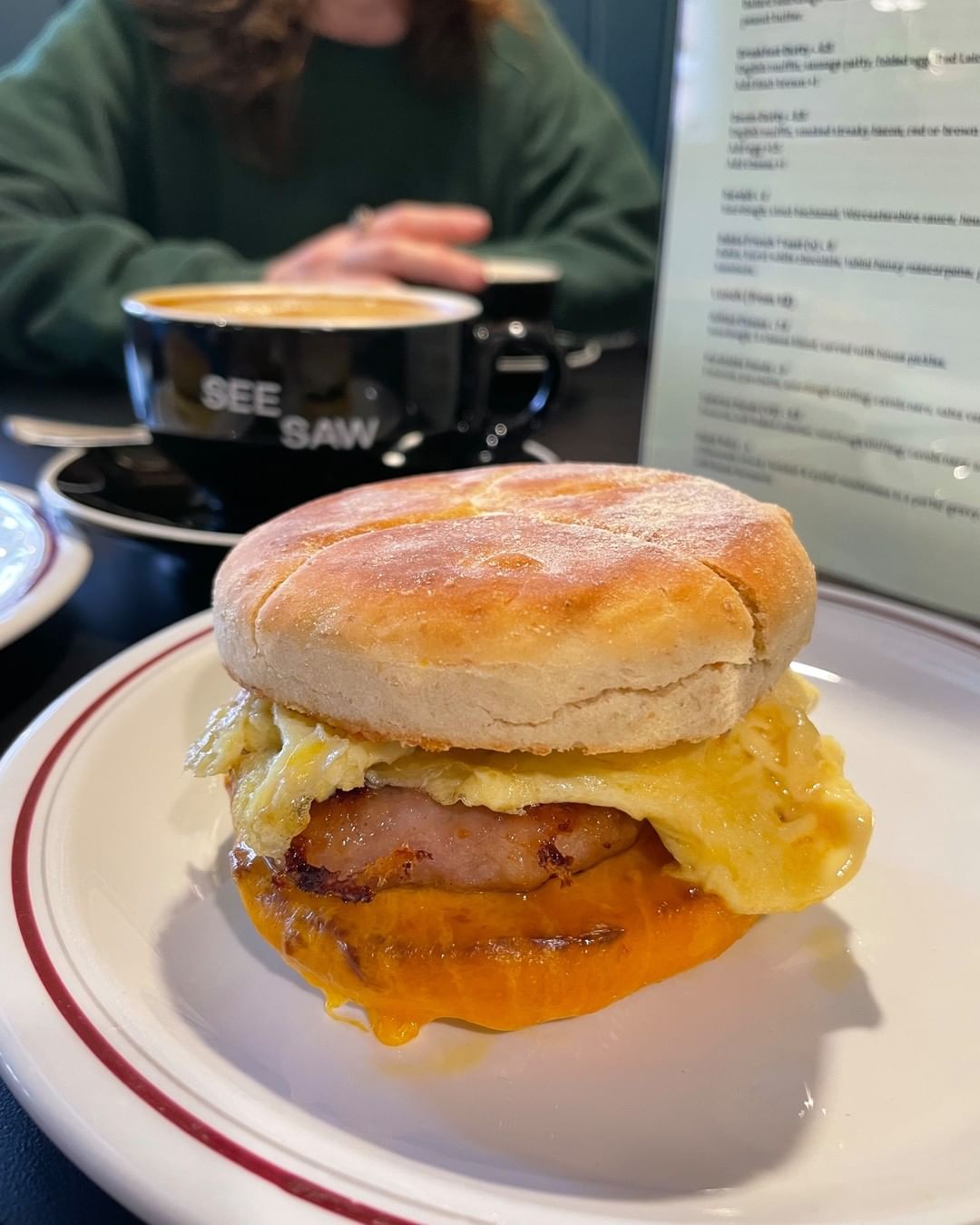 Batard
86 Princess Street
If you love a good McDonald's breakfast muffin but feel too guilty to order one, new indie bakehouse and kitchen Batard has a sustainable and ethical version on its menu that's just as good (if not a million times better) than the original.
Breakfast here is served from 9 am until 12 pm, with other tasty dishes including the likes of stout rarebit; babka french toast with red wine poached pears, tahini mascarpone and burnt white chocolate; and toasted sourdough with a choice of spreads.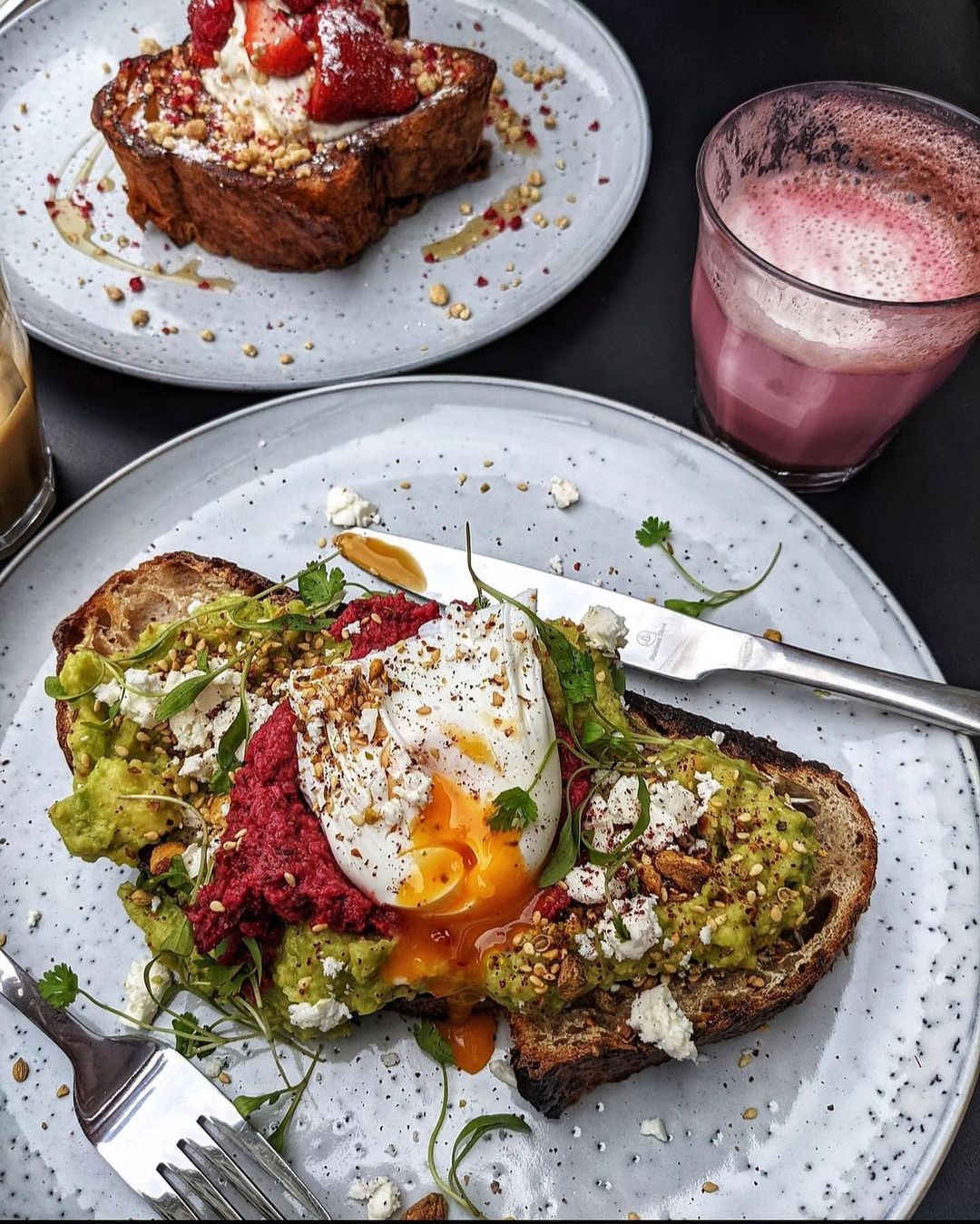 Another Heart To Feed
Stevenson Square / Burton Road
Strictly walk-ins only, Another Heart To Feed has two locations: one in the Northern Quarter, the second (and original site) on Burton Road in Didsbury.
The smashed avocado, feta, and beetroot hummus is the stuff of legend and probably one of the most Instagrammed brunches in the city – but there's plenty more delicious stuff on the menu here too.
Think Turkish eggs with dill labneh and harissa on sourdough; broad bean smash with tomatoes, mozzarella and beetroot hummus; beetroot cured salmon and more.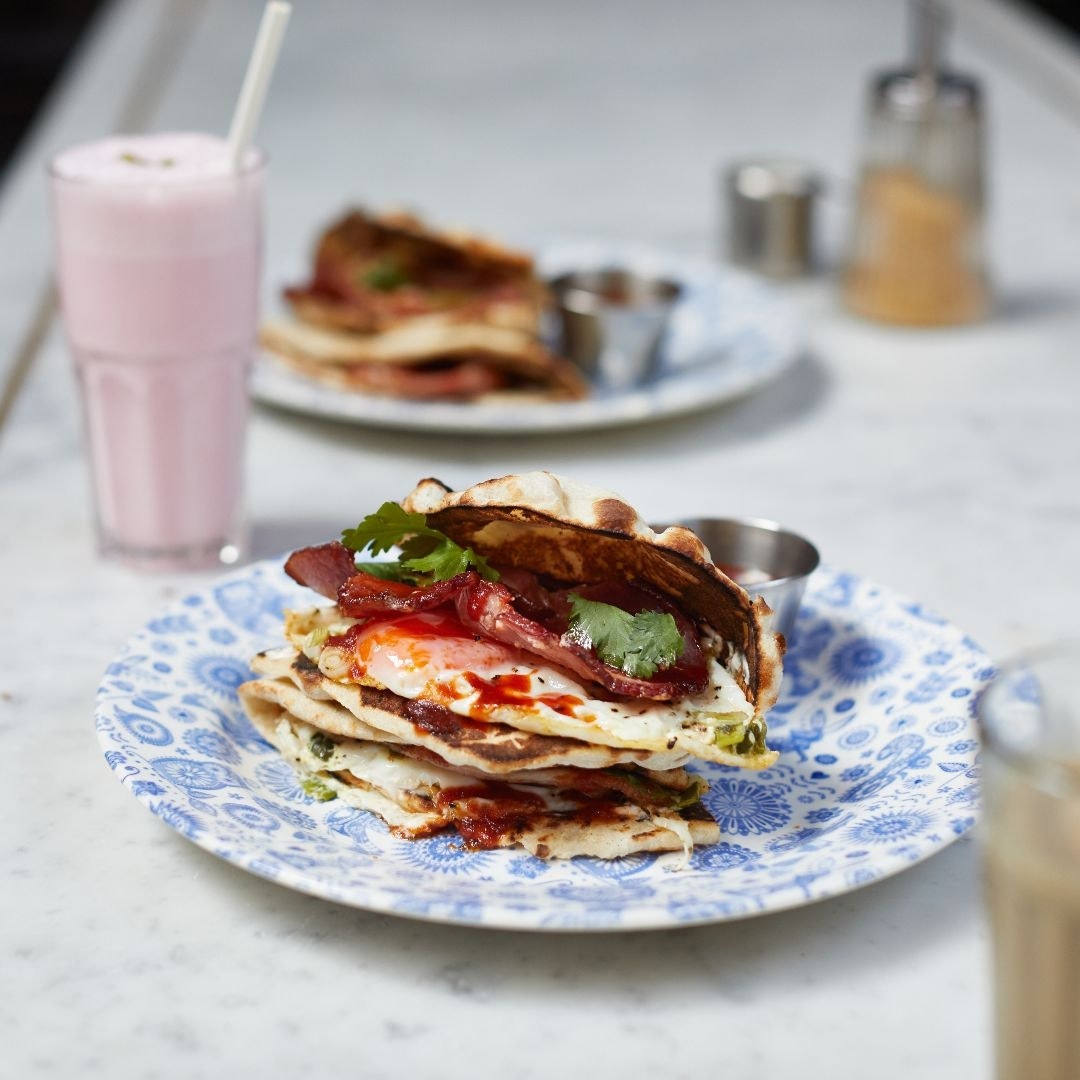 Dishoom
From its epic bacon naan rolls to spicy scrambled eggs and chilli cheese toast, Dishoom's breakfast menu is a bit on the different side – taking inspiration from the Irani cafes of the empire.
Served from 8 am, it's a popular choice over on Manchester's Bridge street. Set inside the iconic former Mason's building, its settings are impressive too.
if you want to try a breakfast with a difference you cannot go wrong here. It's one for the more adventurous foodie.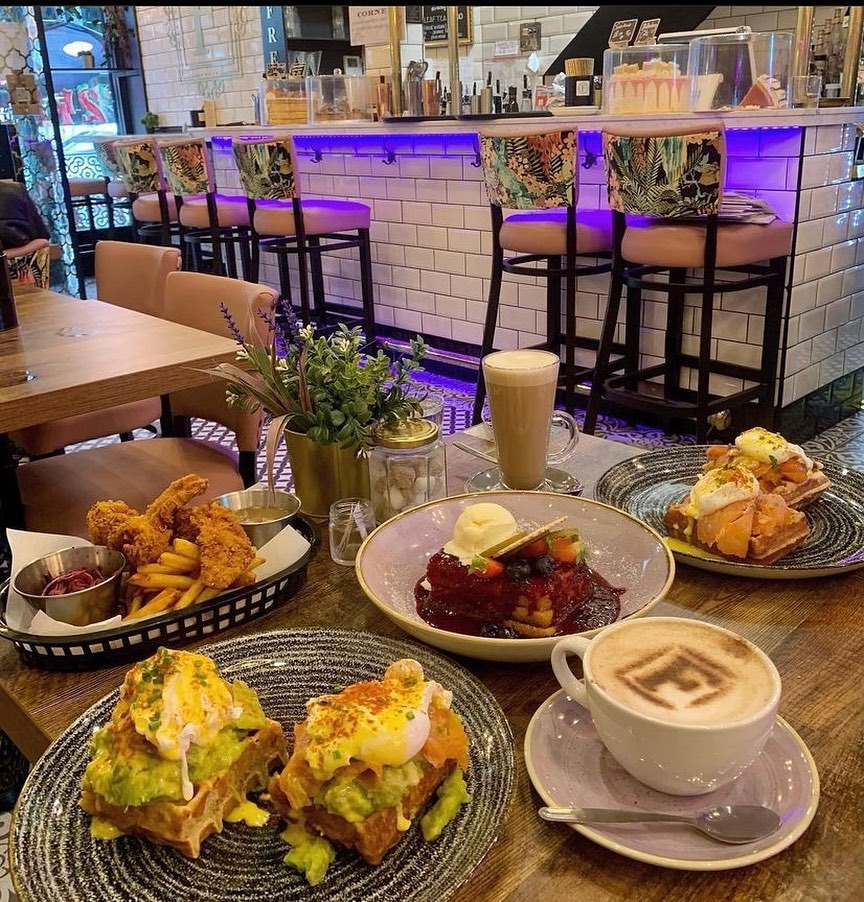 Fress
Northern Quarter
An incredibly popular spot for breakfast and brunch in Manchester, dishes at Fress are served from 9-4 pm and it's strictly walk-ins only.
Head in to try dishes like 'the brekkie beast'; 'posh beans on toast'; 'dunkin' brekkie tacos' and 'what hangover, chicken waffles' – and, if you're feeling a boozy one, opt to make it bottomless with 90 minutes of unlimited drinks on top.
Anything you want, Fress has got it.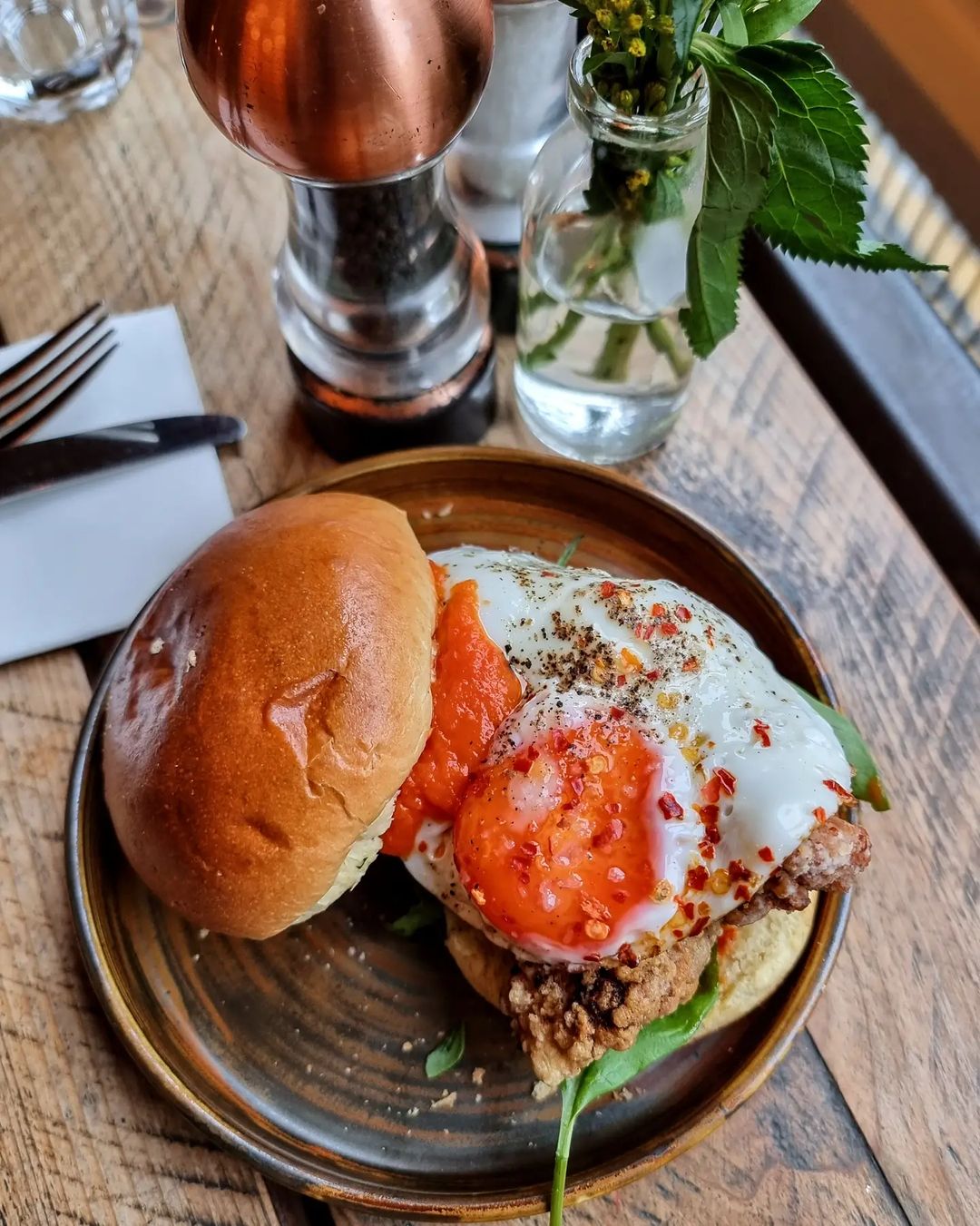 Evelyn's
Northern Quarter
A strong Northern Quarter favourite, Evelyn's is a great place to go with family and friends for a cozy and relaxed morning. Open from 10 am in the week and 9 on weekends, brunch here is served until 5 pm so you've plenty of time to enjoy.
Opt for the likes of shakshuka or buttermilk pancakes if you're keeping breakfast traditional, or dive into small plates like pineapple cured seatrout and Taiwanese fried chicken at brunch.
A gem in the heart of the Northern Quarter, it buzzes with life and if you want to continue your stay there, it is also known as a great date night spot.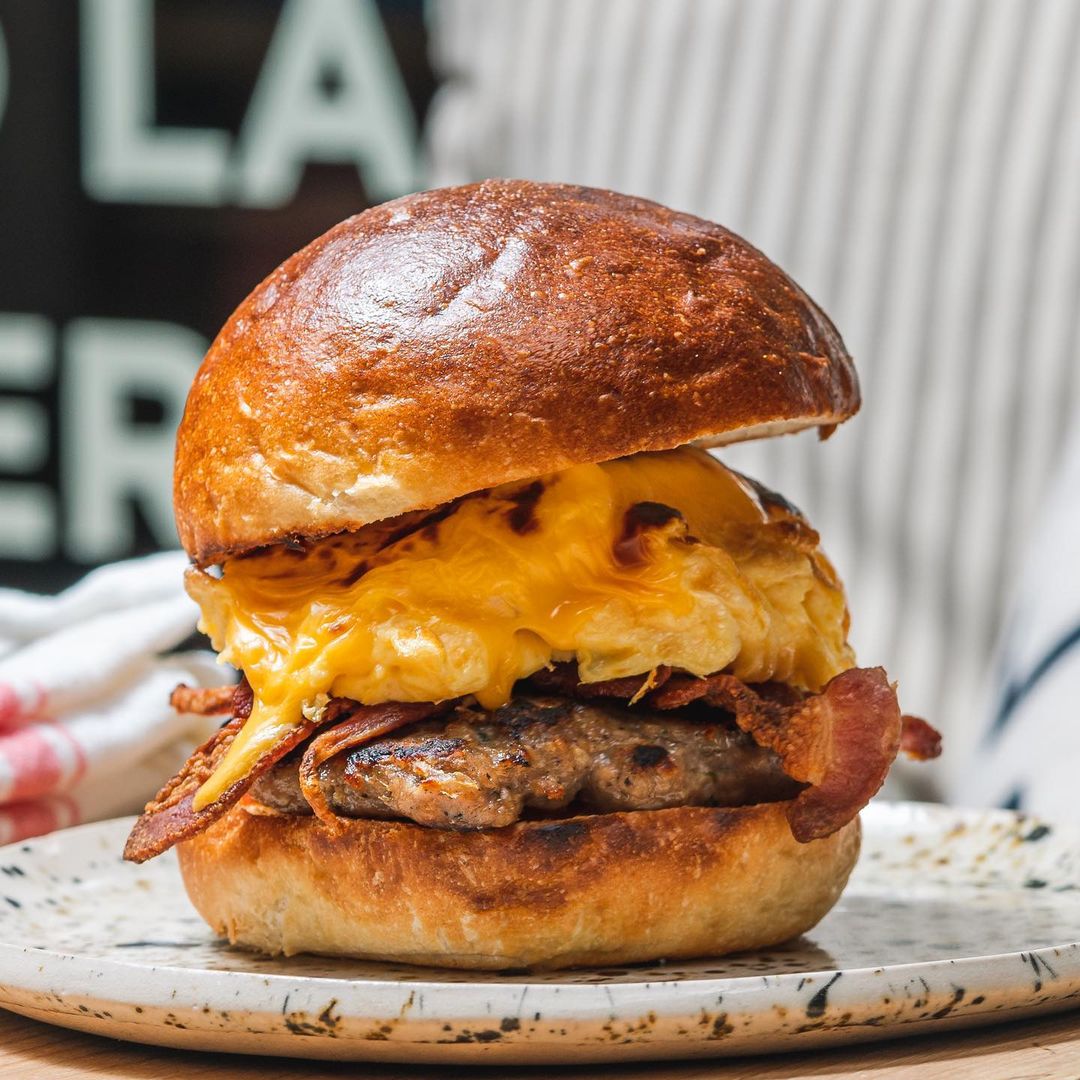 Pot Kettle Black
Barton Arcade Manchester & Moda Angel Gardens
Originally a coffee bar, Pot Kettle Black also has its own micro bakery which provides all the tasty cakes, pretzel buns, and more that you can enjoy on their menu.
Brunch is served here from 8 am to 3 pm. with a range of popular items including their 'brekkie bun' and the 'monte cristo' cheese toastie. PKB also serves a cracking vegan brunch featuring the likes of bircher muesli, coconut porridge, chai-soaked fruit, and Asian scrambled tofu on sourdough toast.
With its original site set in the beautiful Barton Arcade, PKB Is an absolute must.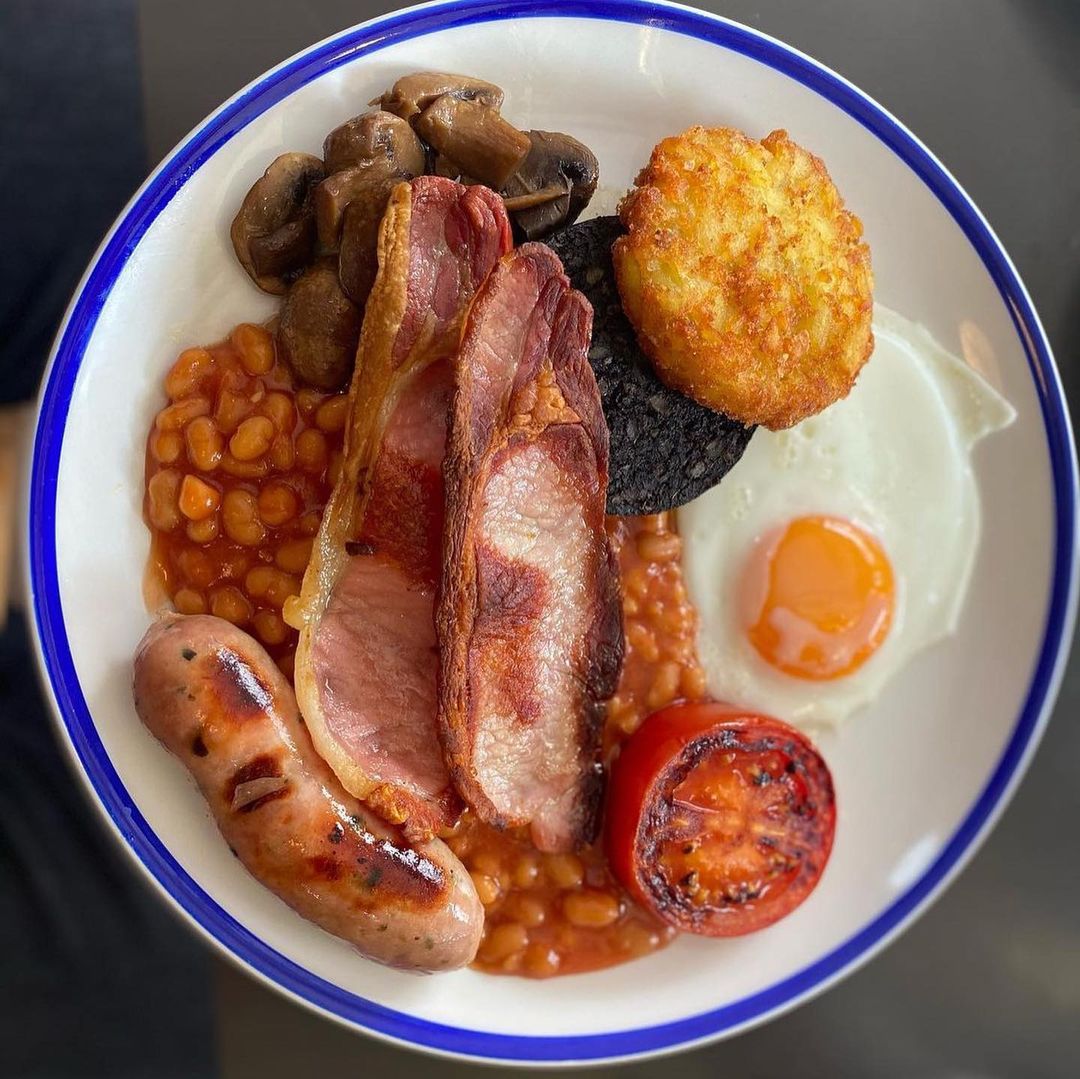 The Koffee Pot
Oldham Street, Northern Quarter.
Shoutout to all the greasy spoon lovers, this is your haven. Koffee Pot has been proudly "creating and curing hangovers since 1978". For full English lovers, began breakfasters, veggie fanatics, pancake connoisseurs and those obsessed with egg bennies, this is your spot.
Open from 9 am Monday to Thursday, 8 am Fridays and 9 am on the weekends, head to The Koffee Pot for a proper English breakfast scran.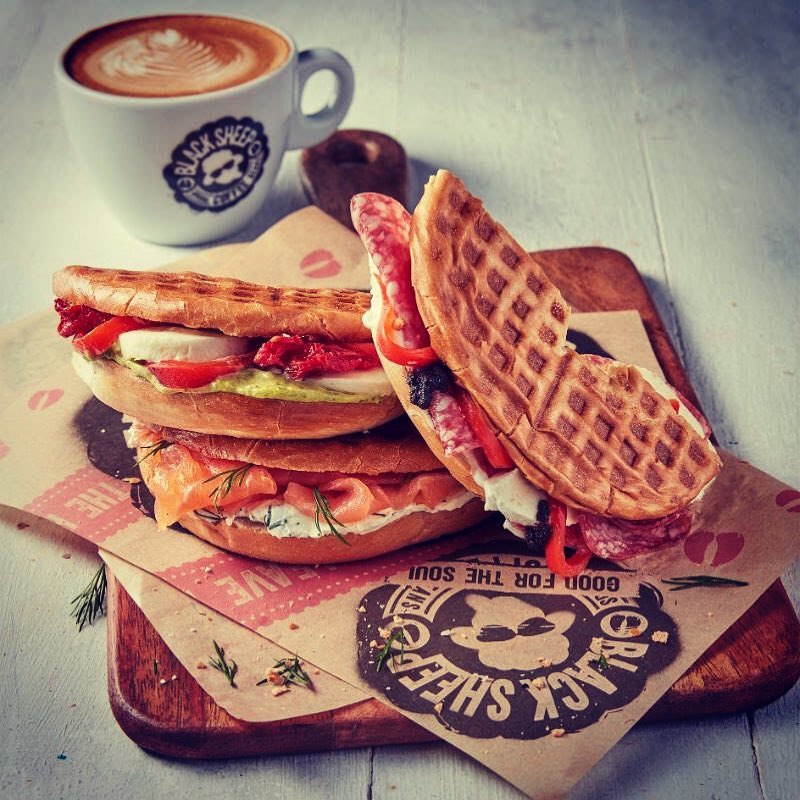 Black Sheep Coffee
Deansgate, Manchester Piccadilly Place and Station & Manchester Spring Gardens
For the really early risers, Black Sheep Coffee is a great go-to for that first cup of coffee. With four sites spread across the city, there's never a Black Sheep too far away either.
There's plenty of pour-over options here, or if you're not feeling that then go for loose leaf tea, hot chocolate, cold press coffee, or a local kombucha. Food-wise, think Canadian egg, bacon and cheese on 'house-made biscuit', daily changing quiches and wraps filled with spinach or chorizo.
Black Sheep Coffee opens at 6.30 am Monday to Friday, 7 am Saturdays, and 8 am Sundays.