The Oast House is turning 10 this October.
And so to celebrate this milestone age, the Spinningfields stalwart is throwing 10 parties with the aim of raising £10,000 each for 10 worthy local charities.
Starting out life all the way back in 2011, The Oast House originally opened its doors as a pop-up pub, but after Manchester locals and those further afield took it to their hearts, the owners decided to sign a long-term lease and cement its as a popular place in Manchester social scene.
The much-loved restaurant and eatery – which is known for its large suntrap beer garden – wants to look back at its favourite moments over the past decade as it counts to its 10th birthday on 29 October.
But why have just one "birthday bash" when you can have 10?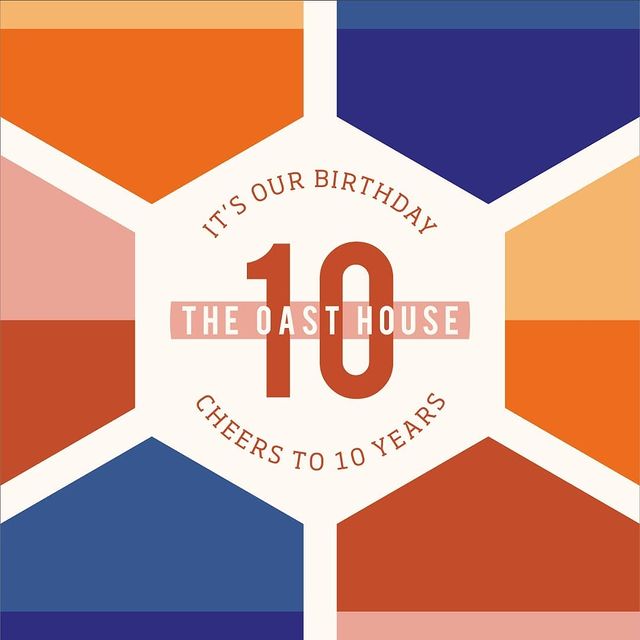 So, from this Friday 27 August, The Oast House is getting the party started with a bonus edition of Manchester's favourite free Bank Holiday music festival SpinFest, featuring a takeover by The Family Gorgeous, before celebrating The Oast House's two Guinness World Records for 'World's Largest Cider Tasting' and 'World's Largest Beer Tasting' on Friday 3 September.
The Oast House's newly-launched street food menu will be served up throughout the celebration, with something for everyone to tuck into.
A further eight celebratory events are to be announced in the coming weeks.
And it wouldn't be a birthday party without present, which is why The Oast House is hoping to donate £10,000 to 10 local charities to help fill the gap in much-needed local funds.

The funds will be raised through the sale of £5 guaranteed entry and £10 tables tickets – where all the ticket cost will be donated to charity.
When you book a ticket for the 'SpinFest Weekend', your seat reservation, a pint of Goose Island, and a donation to HIV support, advice and advocacy charity George House Trust is included in the ticket price.
Your seat reservation, a pint of Aspall, and a donation to Ancoats' independent community theatre Hope Mill Theatre is included in the ticket price for 'Guinness World Records'.
You can find more information about The Oast House's 'Cheers To 10 Years' here.
Featured Image – The Oast House