Eats
The Oast House launches new street food menu with gyros, poutine and more
The Oast House said the new menu is inspired by "the best street food around the world".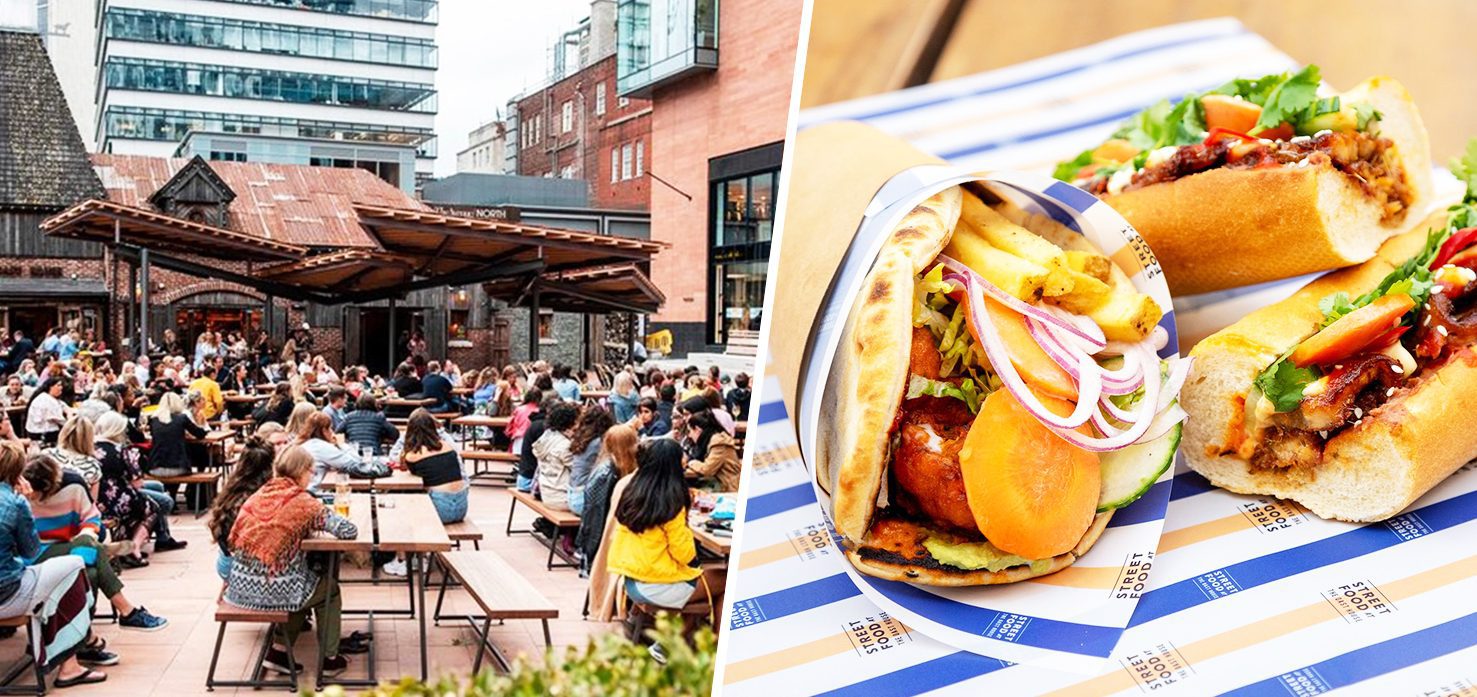 A brand-new street food menu designed for "eating on your feet" has arrived at The Oast House this week.
For close to 10 years, the Spinningfields sun-trap has served up its iconic kebabs, roast dinners, and more to hungry punters across across the city, but as every Mancunian knows all to well, scoring a table to sit and enjoy them to their fullest can be challenging during the busy summer months.
Which is why the new street food menu is designed to be enjoyed mid-drink without ever having to leave the courtyard.
The new menu – which The Oast House said is inspired by "the best street food around the world" – officially landed yesterday and is now available to tuck into.
Classic street eats such as Greek Gyros, grilled Mexican-style corn Elote, and various loaded fries are all being served up.
Chefs have also been inspired by the French-Vietnamese hybrid of Banh Mi – a soft petit baguette filled with fresh pickled vegetables, roasted belly pork and zingy condiments.
"Standing-friendly versions" of the British classic Fish and Chips, complete with Manchester caviar and gravy, and a new take on the American dive-bar-snack of Chicken Wings marinaded in Aperol to give a tangy twist are also on offer.
Explaining the decision to introduce the new street food menu, Danny Leach – General Manager at The Oast House – said: "We often see guests join our popular courtyard for drinks, but unable to resist our tasty table menu.
"But hanging kebabs were never designed to be standing kebabs.
"Now, guests already joining us for drinks can enjoy tasty food without having to leave our sun-trap courtyard."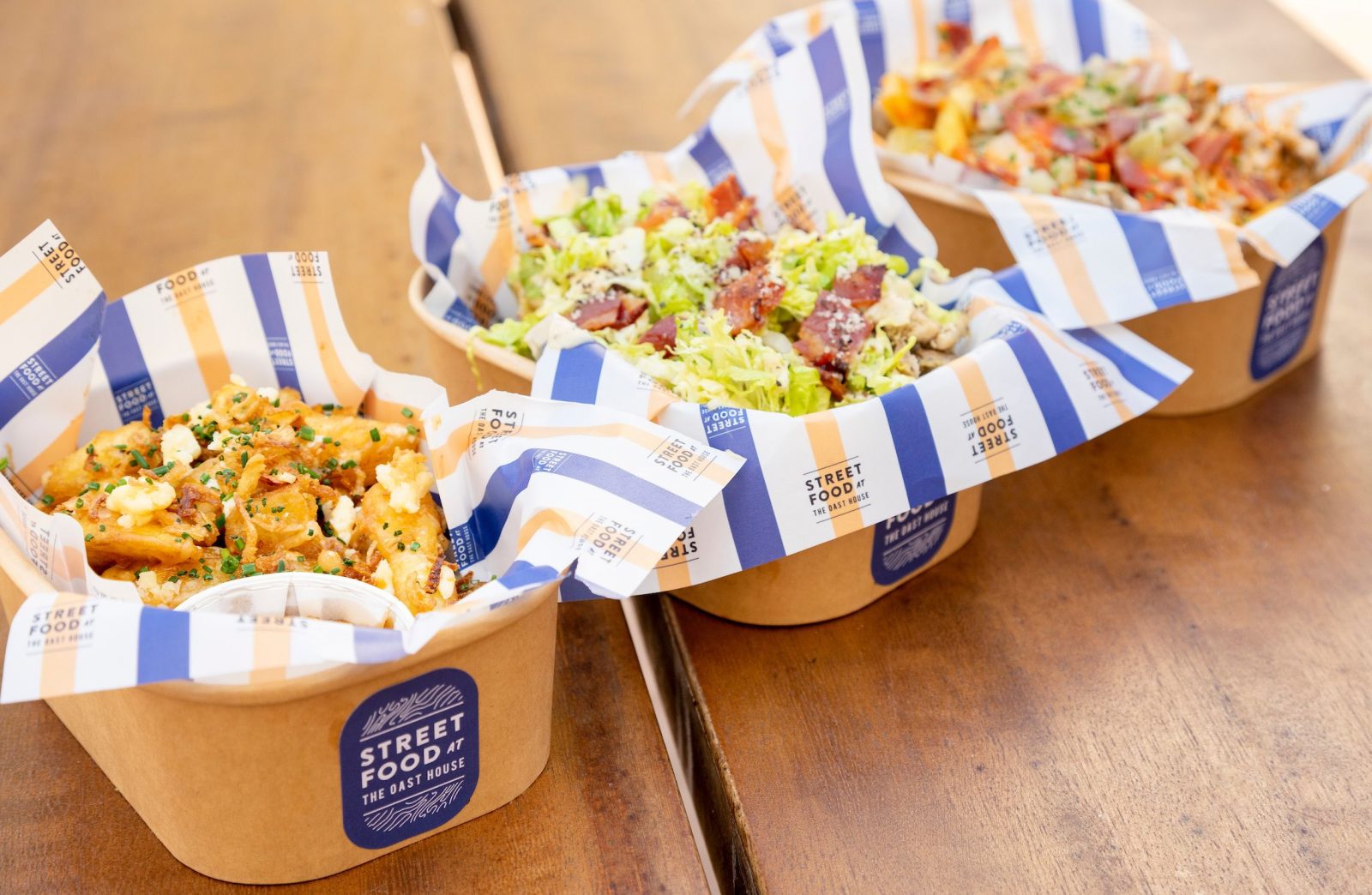 With prices starting at just £3.50 a dish, you'll need to be quick as the new street food menu will be only be served from The Oast House's main kitchen for a limited-time only.
The street food menu is not the only new addition to The Oast House this summer.
An Aperol Spritz & Spiaggia bar has also arrived, and is aiming to transport city visitors from the hustle and bustle of Manchester to the serenity of the Mediterranean coast.
Celebrating the summer sun in true Italian style, the new sandy setting features an outdoor beach bar that includes a jet ski and Fiat 500s – and visitors are invited to chill out in the relaxing cabana-style seating or take a seat at the bar swings.
You can book a table via The Oast House website.
Featured Image – The Oast House