Eats
These Manchester restaurants will prepare takeaway Christmas dinners to make your big day less stressful
And, there's no washing up either.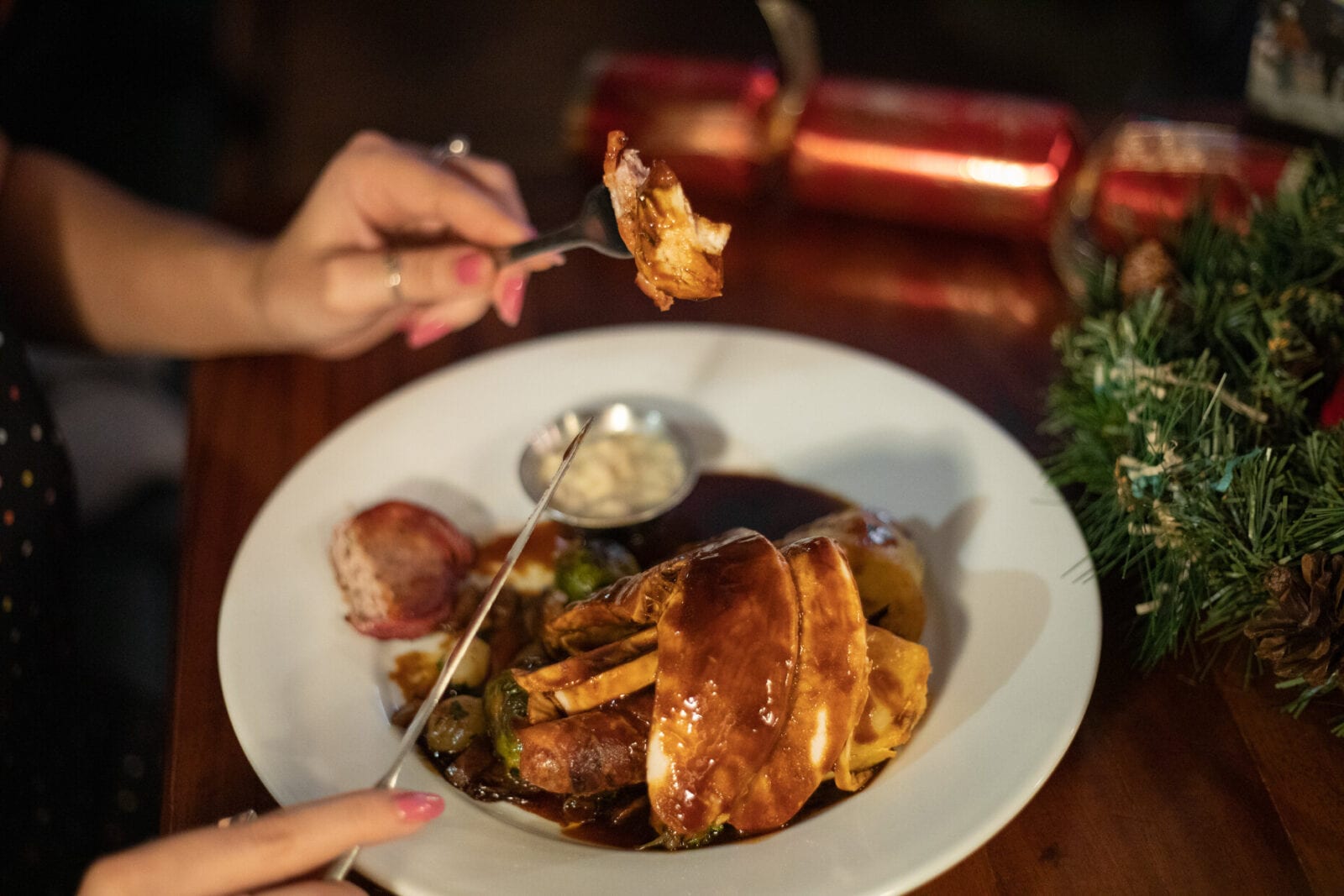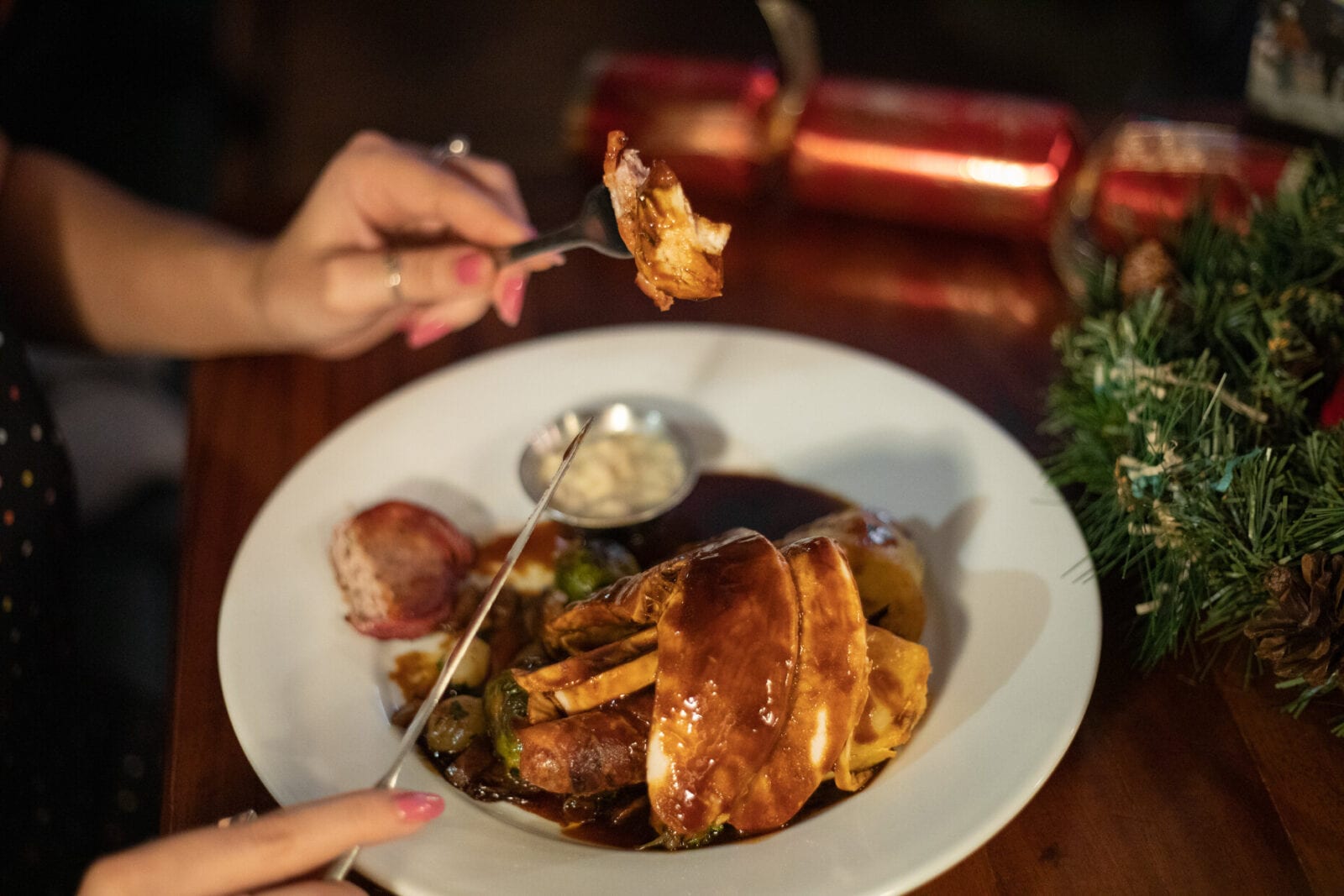 Two of Manchester's beloved independent eateries have announced the launch of a takeaway Christmas Day service to make the festive period a little less stressful.
Tucking into a hearty meal is no doubt one of the real highlights of Christmas day, but having to adequately plan and prepare for the whole thing to go off without a hitch, and then ensure everything is cooked to perfection, is really quite the task.
It can stress even the best of us out.
Which is why both Trof and Herd – two popular restaurants in the heart of the Northern Quarter – have today launched a service that lets you place an order for your Christmas dinner to be pre-made and collected to take all that worry away.
How brilliant does this sound?
With "no pre-dinner stress, no big shop and more importantly, no pots to wash" Trof's Ultimate Christmas Dinner Kit can simply be collected from the restaurant from Christmas Eve – between 10am – 4pm – and then all you'll need to do is follow the super-simple reheat instructions for a delicious three course meal.
To start, you can chose from Celeriac & Apple Soup (truffle oil, chives) or VEChicken Liver Pate (winter chutney, sourdough toast), for the main course, it's a choice of either Roast Cheshire Turkey (roast potatoes, bread sauce, pigs in blankets, gravy), or Mushroom & Cranberry Wellington (roast potatoes, gravy, seasonal vegetables), and then for dessert, it's either Christmas Pudding (with brandy sauce), or Buche De Noel (chocolate yule log) with dark chocolate sauce.
The Ultimate Christmas Dinner Kit is priced at £35 per person, and includes a bottle of Prosecco for two people.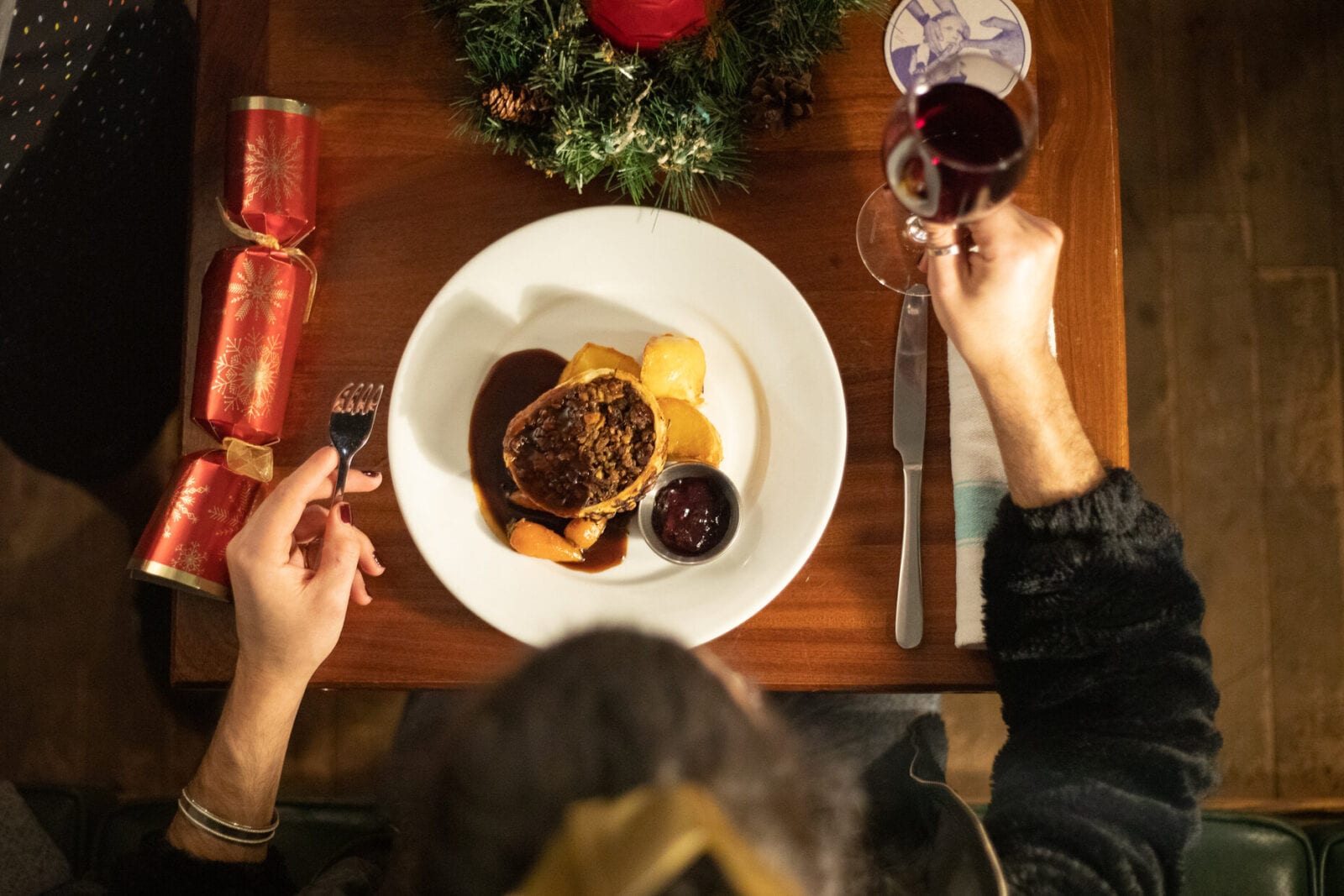 Designed to "take the stress out of Christmas day cooking" with everything prepared as much as possible so you can "enjoy more time out of the kitchen and more time getting merry after this dreadful year", Herd's Christmas Trimmings Hampers could be a real lifesaver.
Each hamper comes loaded with everything you need to accompany the perfect Christmas dinner.
You can take your pick from a hamper for two (£35), four (£55), or six people (£75), and if you feel like pushing the boat out a little further, you can also add on a Herd fillet of beef wellington to you hamper for the ultimate Christmas feast.
The Christmas Trimmings Hampers are available to purchase now for collection from the 22nd – 24th December and will come with full reheating and cooking instructions, plus a little Christmas treat.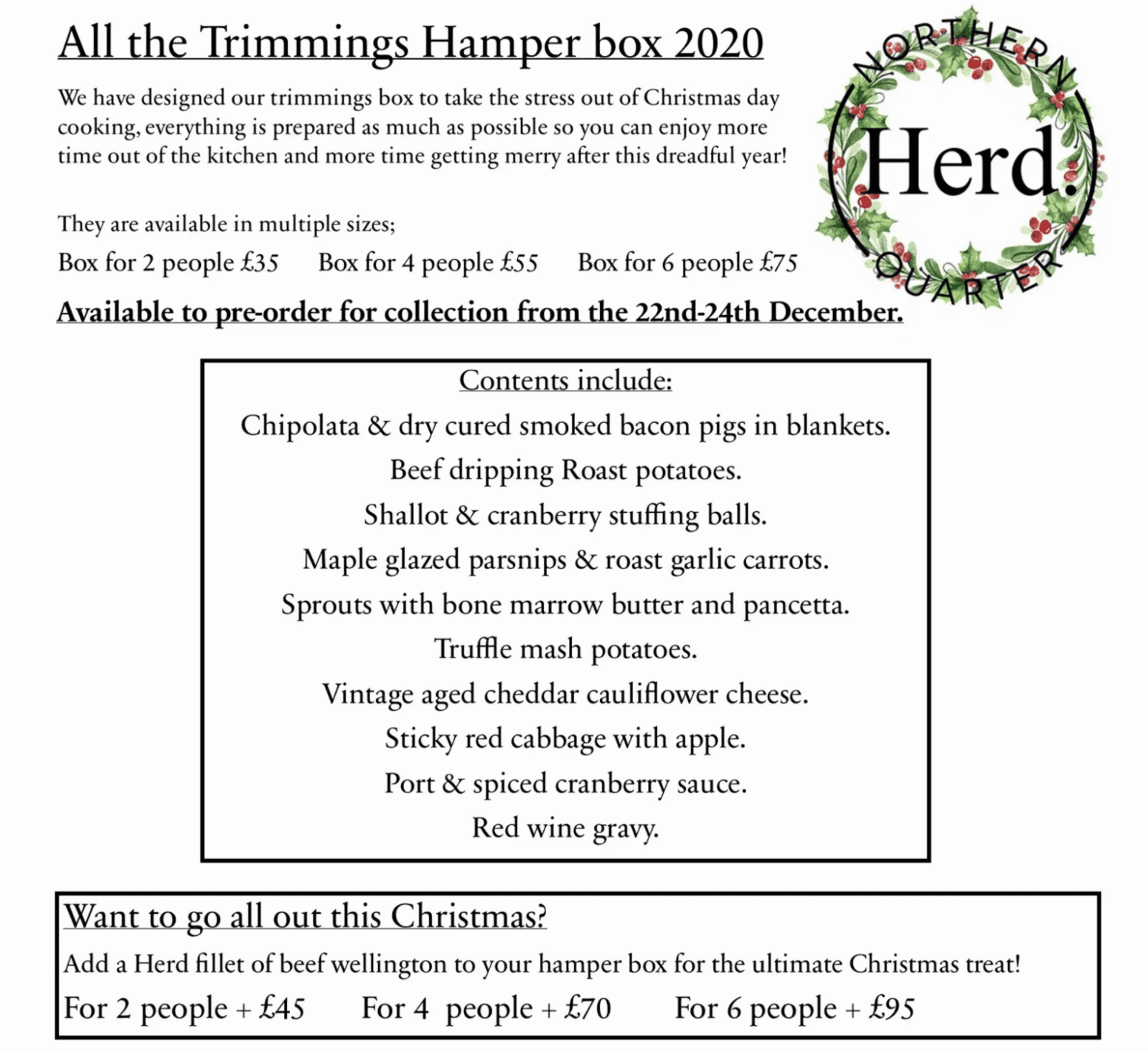 Not only does this concept take huge weight off your shoulders at a busy time, but it's also a great way to help out local / independent hospitality businesses when they truly need it more than ever and are feeling the lasting effects of lockdown.
This is brilliant and unique way to do your bit for hospitality if you can this year.
You can find out more information about Christmas offerings and place your orders via the Trof NQ website here, and through the Herd NQ website here.
___
The Manc Group has partnered with Deliveroo to help local restaurants deliver during lockdown as part of our #StillServingMCR campaign.
Working alongside Deliveroo, The Manc will ensure all restaurants on the service will get the amplification they need across our social platforms. We'll update our one million-strong audience on your latest updates and deals and we'll create conversations with the masses about our favourite scran from your menus.
Basically, we will champion you, and we will go above and beyond to do it.
You can find out more here.