Eats
TikToker famous for ordering massive Chinese takeaways visits Manchester's Happy Seasons
"Bosh!"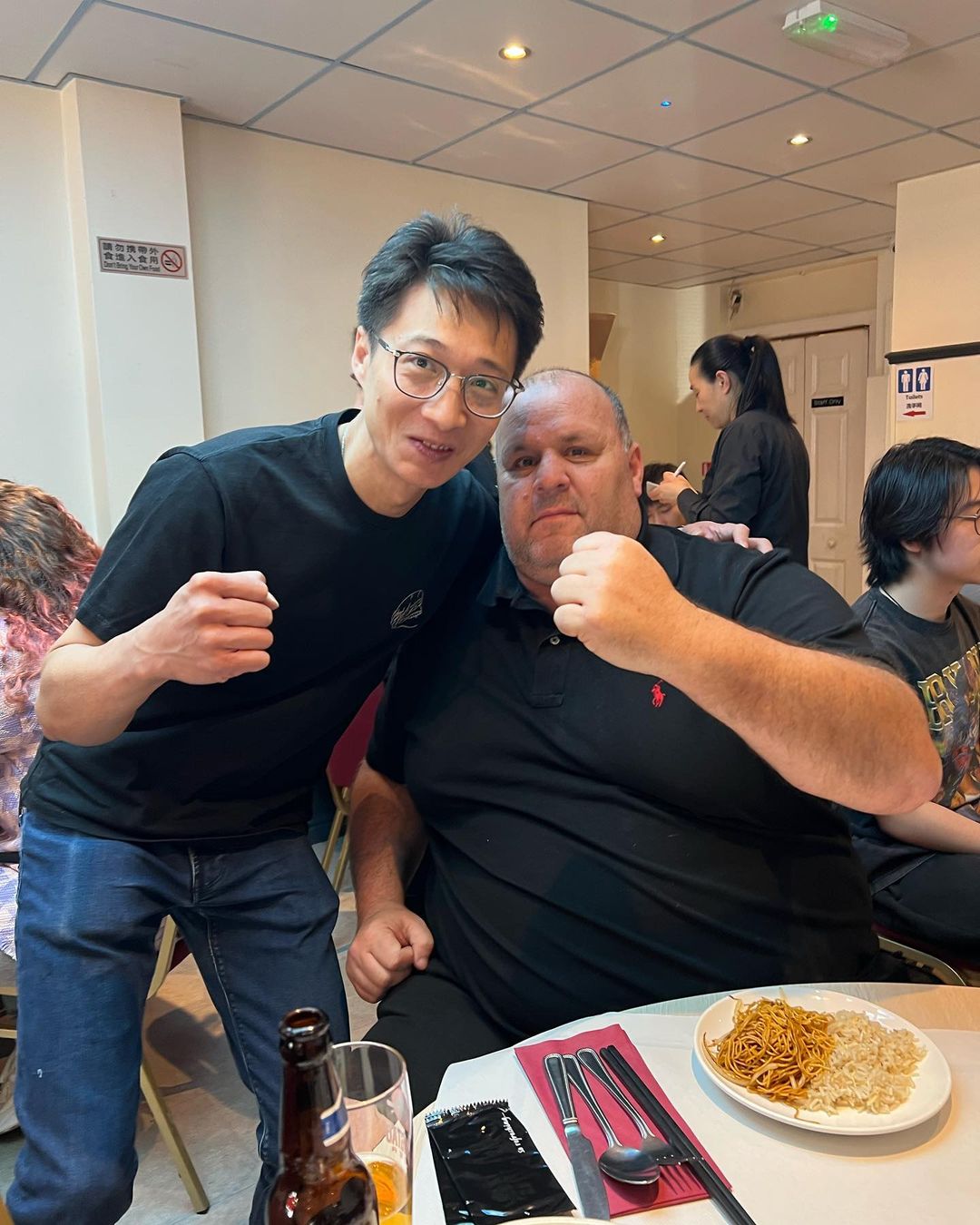 A TikToker that is famous for ordering massive Chinese takeaways left owners of a Manchester restaurant ecstatic after he paid them a visit this week.
Best known as Big John, or @boshtokk on TikTok, the dad of professional boxer Johnny Fisher stopped off at Happy Seasons in Chinatown for one of his signature massive scrans on Thursday leaving fans blown away.
Filling his table with food and even posing for a picture with its owner, the hilarious TikToker went in: ordering a whopping nine plates of food including fried monkfish and bean curd, triple roast meats, salt and pepper pork chops, soft noodles, egg fried rice, stir-fried veg and pork, sweet and sour king prawns and tender beef brisket.
As if that wasn't enough, he also opted for several steamed baskets of dim sum – digging into Har Gow and Siu Mai dumplings stuffed with pork and prawns on top of everything else.
In a video uploaded to Happy Seasons' Instagram page on Thursday, you can hear Big John explaining each dish to the camera before looking up and spouting his catchphrase 'bosh' before adding that the food looks 'delicious'.
He certainly left the restaurant team beaming, with the team later taking to social media to thank him for his visit.
Read more: The stunning Manchester wine bar hidden inside a city centre apartment complex
In a post that has been liked over 1,000 times, Happy Seasons wrote: "Had the pleasure of serving @itsbigjohn1. Thank you for coming up north and stopping by china town John, we hope you've enjoyed the food."
A former boxer himself, today Big John is mostly famous for ordering mega Chinese takeaways on TikTok and saying 'bosh'.
One of his first viral videos saw him order what, for him, was a standard takeaway – leaving viewers staggered as he opted for practically the whole menu in one sitting.
Read more: The forgotten 'Record Shack' that was a Manchester mainstay for over 20 years
His original TikTok @Wilbatross was banned at 400k followers, but he has since created another which has already racked up over half a million likes.
A certified Chinese takeaway connoisseur, we're not sure we know anyone with more enthusiasm for putting in a big order than John.
As he says, "Some things can't be stopped. Big John eating Chinese is one of them."
Featured image – Happy Seasons