Eats
There's a van on Oxford Road serving its coffee inside Biscoff-lined doughnuts
These whipped cream-topped beauties are worth walking up to the Universities for.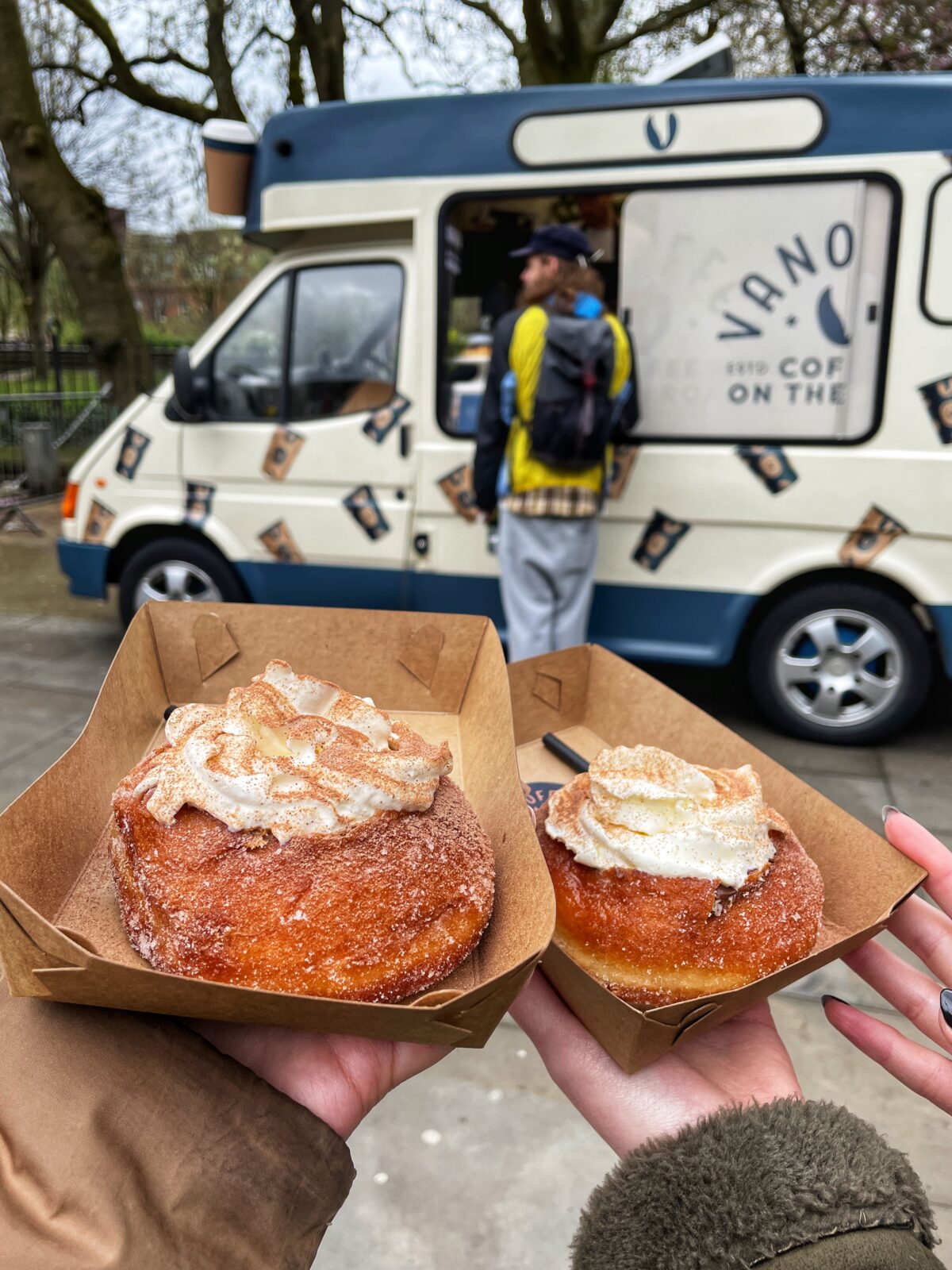 There's a van on Oxford Road serving up coffee INSIDE donuts, and we're officially obsessed with the whole idea.
Called Vanoffee, it's been a fixture up in Altrincham for a while already but has just landed here in Manchester city centre – parking up near the Manchester Metropolitan University campus for the first time last week.
Stationed outside All Saints Park, whilst you'll find a host of hot drinks and other sweet treats on offer here the main draw is the team's signature coffee in a donut, also known as a doughnoffee.
Giving serious affogato vibes, we're talking plump, sugar-covered donuts that are hollowed out and covered in your choice of iscoff or Nutella, then filled with freshly-brewed espresso and hot, steamed milk.
Finally, the doughnoffee is topped off with a generous squirt of whipped cream, some chocolate sprinkles and a straw (yes, a straw) to slurp up all that sweet, creamy Biscoff-flavoured coffee goodness.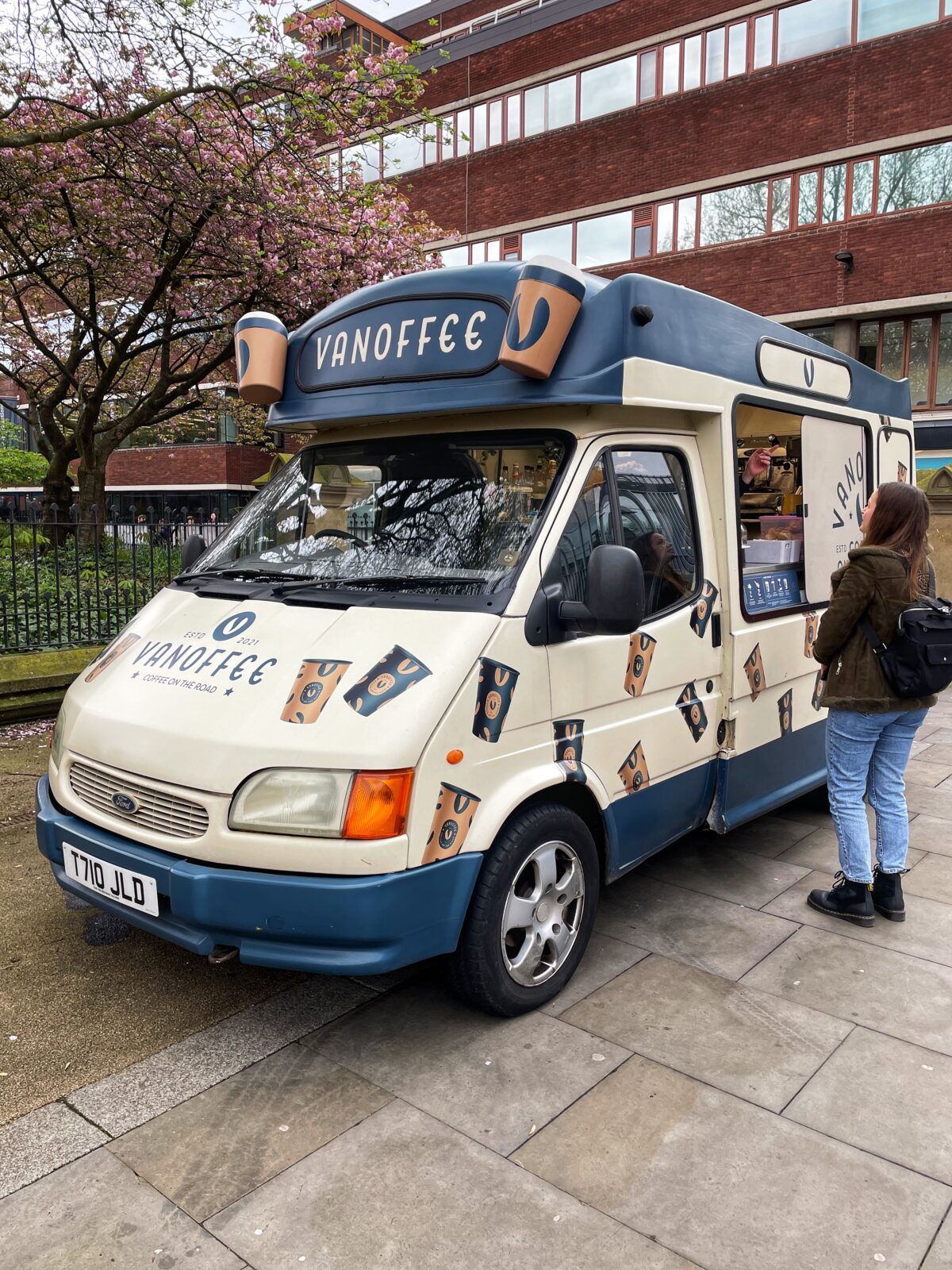 Elsewhere on the menu, you'll find three different luxury hot chocolates in white, milk and dark, classic coffees like espresso and americano, alongside the likes of matcha lattes with vanilla, turmeric lattes with black pepper and cinnamon-style chai lattes.
Add to that cold drinks like iced coffee, peach, passionfruit and green iced teas, and cakes ranging from cookies and brownies to packets of crisps, and it's a perfect little lunchtime stop off for an afternoon pick me up.
Read more: A new affordable steakhouse is opening on Deansgate – three doors up from Hawksmoor
Founded by April-Rose Kennedy, the business has now come full circle – returning to the place where it all began with its first city centre site outside Manchester Metropolitan University.
Commenting on the new opening, Kennedy said: "At the beginning of the year, I set a goal to get my van into Manchester city centre. Anyone who knows me, knows how hard this was to keep a secret.
"After a lengthy application process and council hearing, I am excited to announce I have secured a street trading spot on Oxford rd outside All Saints Park next to Man Met Uni.
Read more: The new restaurant and bars opening in Manchester this May
"I can't believe I have come full circle to where my brand was founded on Oxford road."
Featured image – The Manc Eats