Eats
Wetherspoons is introducing six new cocktail pitchers
[siteorigin_widget class="SiteOrigin_Widget_PanelImage_Widget"][/siteorigin_widget]
[siteorigin_widget class="SiteOrigin_Widget_PanelText_Widget"][/siteorigin_widget]
[siteorigin_widget class="SiteOrigin_Widget_PanelImage_Widget"][/siteorigin_widget]
[siteorigin_widget class="SiteOrigin_Widget_PanelText_Widget"][/siteorigin_widget]
Eats
An award-winning pie and mash cafe is opening in Manchester

Georgina Pellant
This month award-winning piemakers Great North Pie Co will officially open in Manchester city centre, bringing its high-quality goodies to Kampus for the very first time.
Serving up a modern take on traditional pie and mash dinners, a new, seasonal menu features four butter-pastry pies, stuffed to the brim using only the best ingredients from North West producers.
From 14-hour braised beef and ale pies, to roast chicken and mushroom and the company's hero classic Lancashire cheese and onion, pie fans can expect to find classic flavour combinations done well at the cosy and intimate new space.
Each pie on the menu is served with a wide range of sides, with choices including buttery mash or proper home-style chips, cauliflower cheese, pickled red cabbage, mushy garden peas or chip shop mushy peas all served with roast onion and brown sauce gravy or the house curry sauce- the ultimate feed.
There will also be weekly comfort food specials such as lamb and pea steamed suet puddings, corned beef hash, Lancashire Hot Pot, and keema and chips.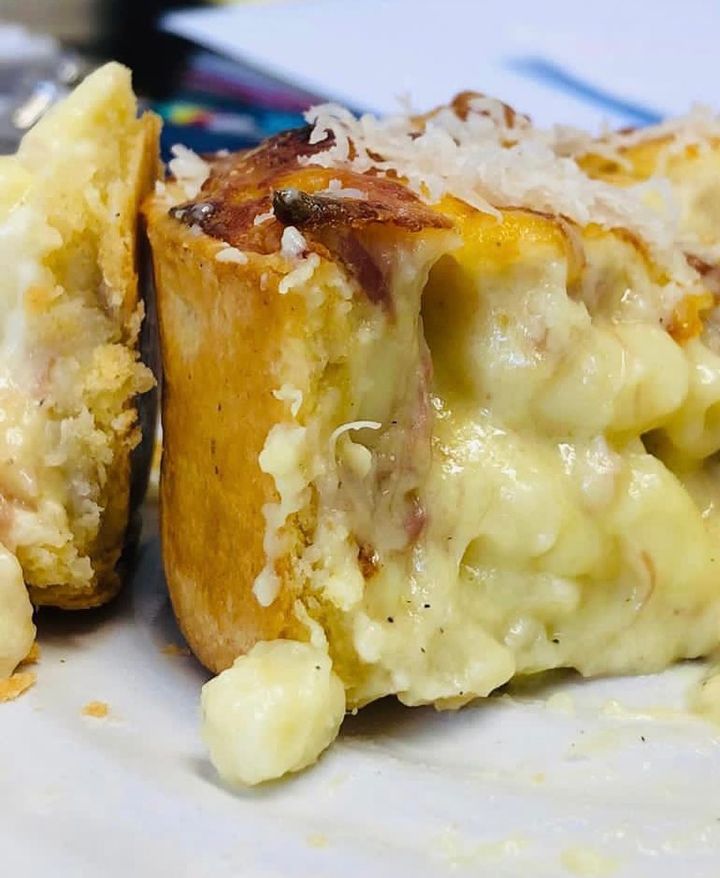 To round off the perfect meal, puddings include school dinner-style sweet treats like chocolate sponge and custard and the classic sticky toffee pudding.
Breakfast sandwiches will be served daily between 10:30am and 2.30pm and will feature quality versions of all the breakfast classics including Cheshire Smokehouse honey-cured bacon and Stornoway black pudding.
The drinks menu, meanwhile, includes the likes of Manchester Union Lager on draught, a selection of quality wines and proseccos, plus a handful of spritz style cocktails.
Read more: All the February Manchester restaurant deals, discounts and offers you need in 2023
With booth-style seating for 20 inside and an outdoor area seating area for up to 30 more overlooking the Kampus garden and canal, the cosy new pie cafe is the first resident to arrive on the cobbles of Kampus's Little David Street.
Neil Broomfield, co-founder of Great North Pie Co, said: "Since we started making pies it's always been an ambition to have a base in the city centre.
"We'd been looking for a while and as soon as we saw Kampus, Little David Street and the gardens, we knew it was the right place for us. While it's our first city centre venue, we don't have plans to rollout out any more, as we place our focus on keeping the quality and consistency we aim for.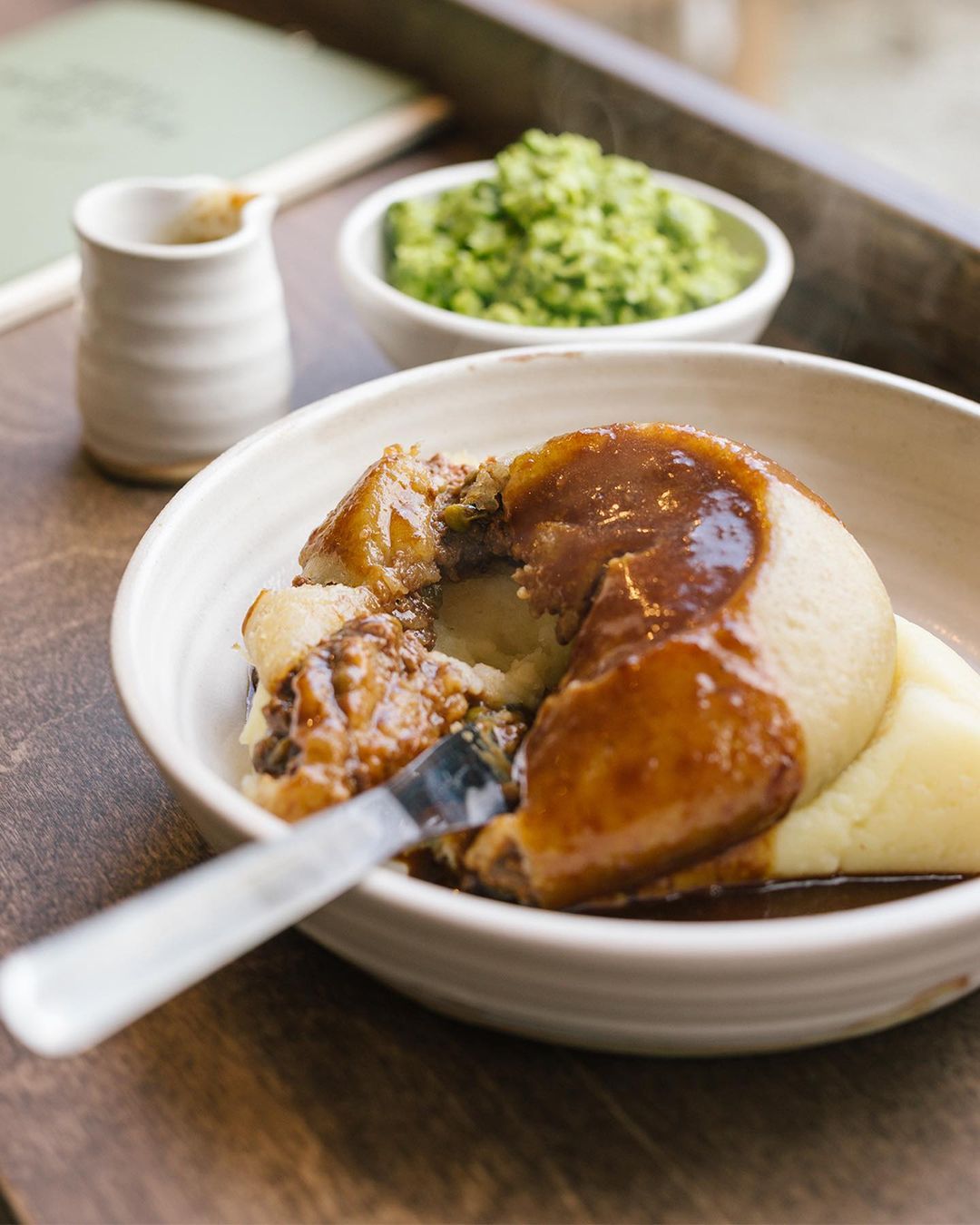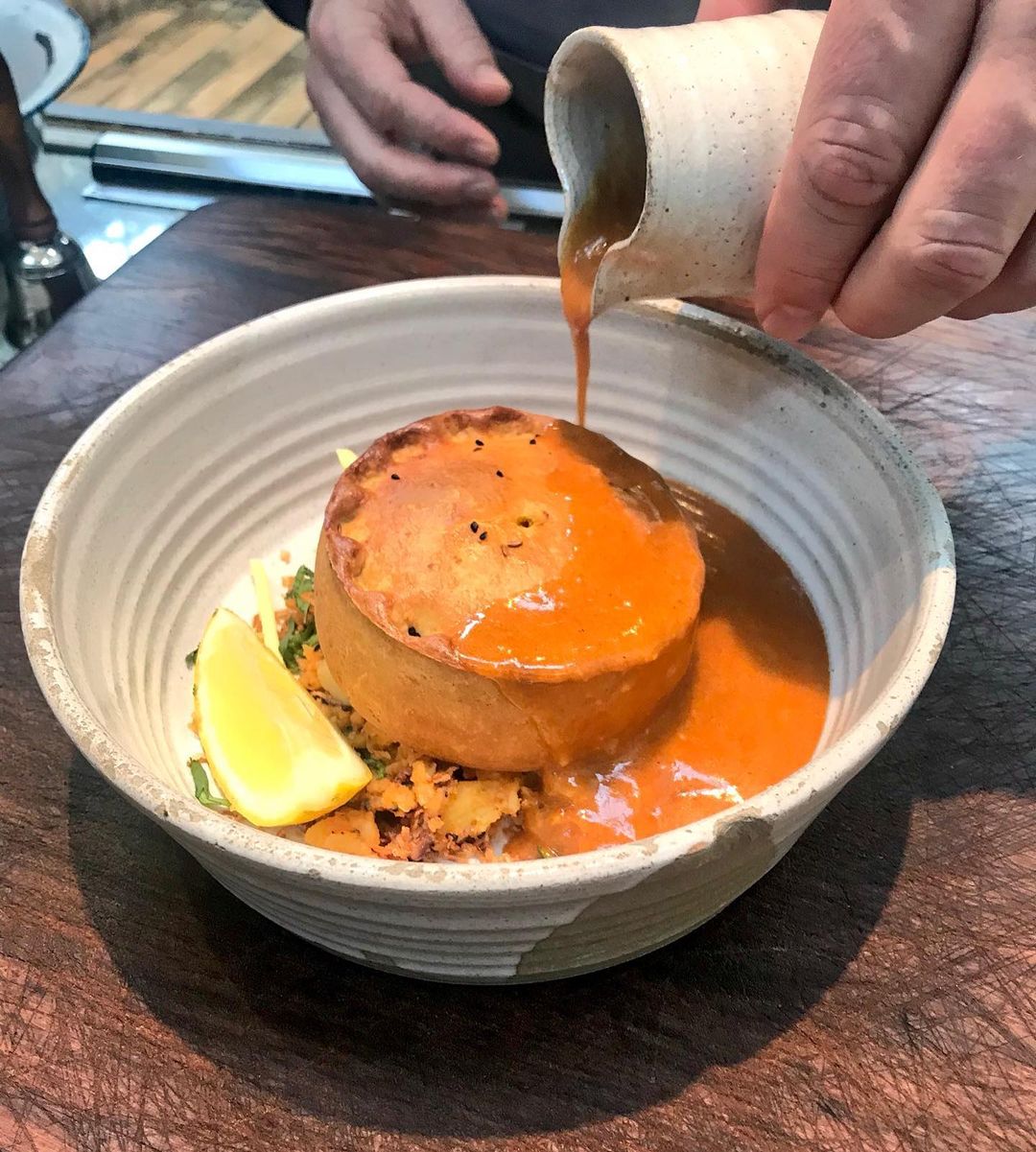 "We just want to concentrate on doing one thing and doing it well. The mix of traders coming into Kampus is amazing and we're so proud to be part of it."
Read more: Huge waterside food hall to breathe life into old Manchester warehouse
Great North Pie Co also has venues in Lake District's Ambleside and in Altrincham Market. Its products can also be found at monthly farmers markets, where they started the business, in locations such as Urmston, Knutsford, Northwich, Altrincham, Chester, Wilmslow, Chorlton, Bakewell, Macclesfield and West Didsbury.
The pie brand supplies pubs and restaurants nationwide and also supplies to the likes of Booths, Robinsons's brewery, Dukeshill Hams, Manchester City Football Club, Stockport County FC, and other popular pubs and restaurants across the country.
Read more: A new Deep South-inspired dive bar is coming to Manchester's Northern Quarter
Its new cafe will officially open its kitchen & bar at Kampus on Monday, 27 February, with its handcrafted pies available to take away cold as well as eat in.
Feature image – Great North Pie
Eats
Huge waterside food hall to breathe life into old Manchester warehouse

Georgina Pellant
A new waterside food hall is tipped to open in Manchester as the Allied London team set their sites on a former warehouse on the banks of the river Irwell.
Sitting on the cusp of Spinningfields and Salford, Shipyard, as it will be known, will take inspiration from popular existing concepts such as Manchester's Mackie Mayor, Lisbon's Time Out Market, and the Kyiv Food Market.
Located on the corner of Water Street and New Quay Street, according to plans submitted to Manchester City Council it will move into a long-empty warehouse formerly known as Albert Shed.
Due to open in the same part of town as the hotly-anticipated new venue Factory International, after sitting empty for years it's hoped that the new project will breathe some new life back into the area.
Promising to bring a mix of artisan vendors and 'rolling smaller stalls', the new food hall plans to create a new riverside dining destination in the Manchester neighbourhood of St. Johns.
Developers want to transform the existing first floor car park of the building into a food hall, then add a second mezzanine level to provide more seating.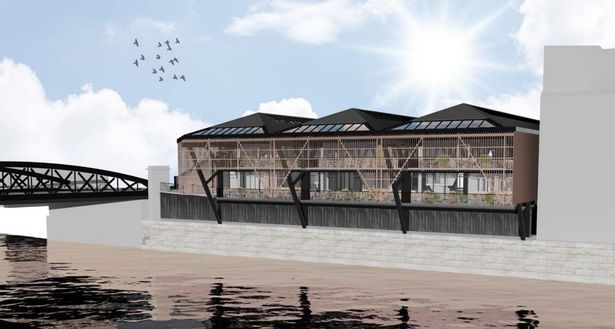 A statement to planners said: "We have been working alongside Allied London on the Shipyard (formerly Albert Sheds) to create a new riverside dining destination within the prime location in St. John's Masterplan.
"Being one of the few original industrial buildings left within the city centre, its high ceilings and waterfront location will provide the perfect atmosphere from day to night.
Read more: Aldi launches new 'magic bags' with £10 worth of food for just £3.30
"Our proposals are to repurpose the former warehouse into an eclectic and curated destination that compliments the wider St. Johns Masterplan, by encouraging a mix of artisan vendors and rolling smaller stalls."
"It is envisaged that the food hall will become more visible during dusk and evening time as the interior is illuminated," the documents added. "The form of the timber canopy will provide solar shading from morning sun whilst at night the internal space will illuminate the river side."
Feature image – Alberts Shed / Allied London