Eats
You can now get Blue Caribou Poutine kits delivered to your front door in Manchester
Blue Caribou is delivering the taste of Montreal to Manchester.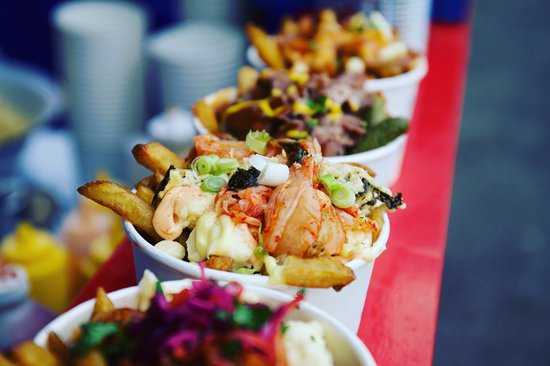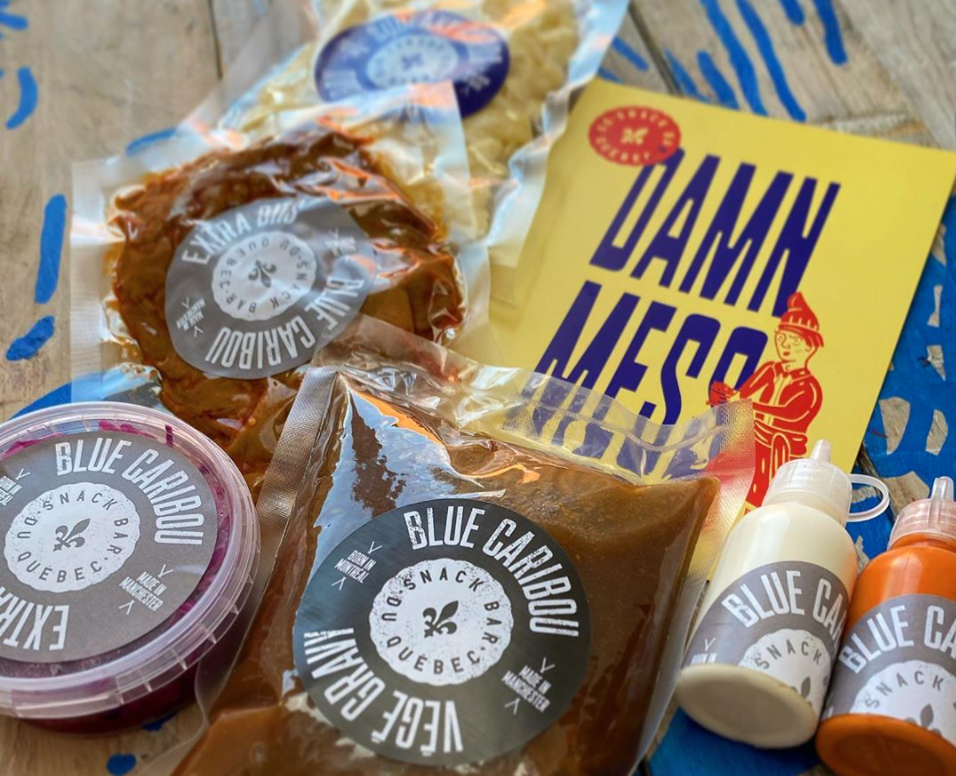 Manchester's very own French-Canadian snack bar Blue Caribou is now delivering make-at-home Poutine Kits right to your front door.
After unfortunately having to temporarily close up shop earlier this year due to the coronavirus (COVID-19) pandemic, Blue Caribou decided to set up its unique poutine delivery service for food lovers to try their hand at making from the comfort of their own home.
It's safe to say that it's well and truly gone down a hit with the residents of Greater Manchester and beyond.
So, what's on offer then?
Blue Caribou Poutine Kits
Classic Poutine Kit (Meat / Vegetarian / Vegan) – £11.00
General Tao Poutine Kit – £15.00
Doner Poutine Kit (Vegetarian / Vegan) – £15.00
Korean Poutine Kit (Vegetarian / Vegan) – £15.00
Reuben Poutine Kit – £15.00
There's also plenty of sides and extras available to order for delivery as well if you fancy taking your homemade poutine to the next level.
Unfamiliar with the phenomenon that is poutine?
Poutine is a dish that originated in the Canadian province of Quebec – emerging in the late 1950s in the Centre-du-Québec area – and consists of french fries and cheese curds topped with a brown gravy.
It's basically comfort food at its finest and you can now experience this taste of Montreal in Manchester.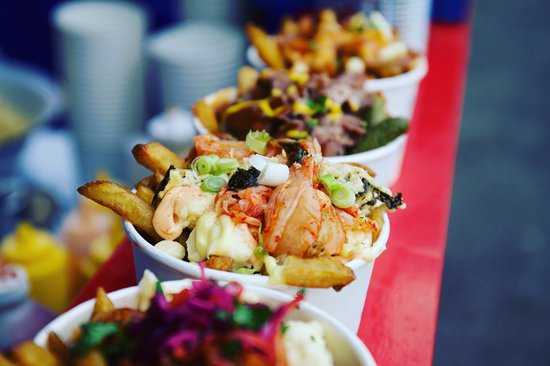 Blue Caribou: Snack Bar du Québec is an independent eatery that prides itself on being the UK's only authentic French-Canadian snack bar serving the "best poutine outside of Montréal", alongside a whole host of Québecois classic dishes.
If the name rings a bell at all, then you might recognise Blue Caribou from season 2 of the hit BBC show Million Pound Menu.
You can browse and buy each of the Blue Caribou at-home Poutine Kits via its website here.
Blue Caribou currently ships order once a week via Royal Mail's 24hr service. Items are dispatched on Wednesdays for next-day delivery, but depending on service levels in your area, they may be delivered on the second day instead.
All orders are packed in insulated packaging and will remain in a cool condition for more than 48 hours.
Tracking details will be provided after dispatch.
You can keep up to date with Blue Caribou on Facebook, Twitter and Instagram.