Food & Drink
A new dessert place selling school cake and custard is coming to Manchester
Plus cornflake tarts, warm fudge brownie Sundaes and pancake stacks.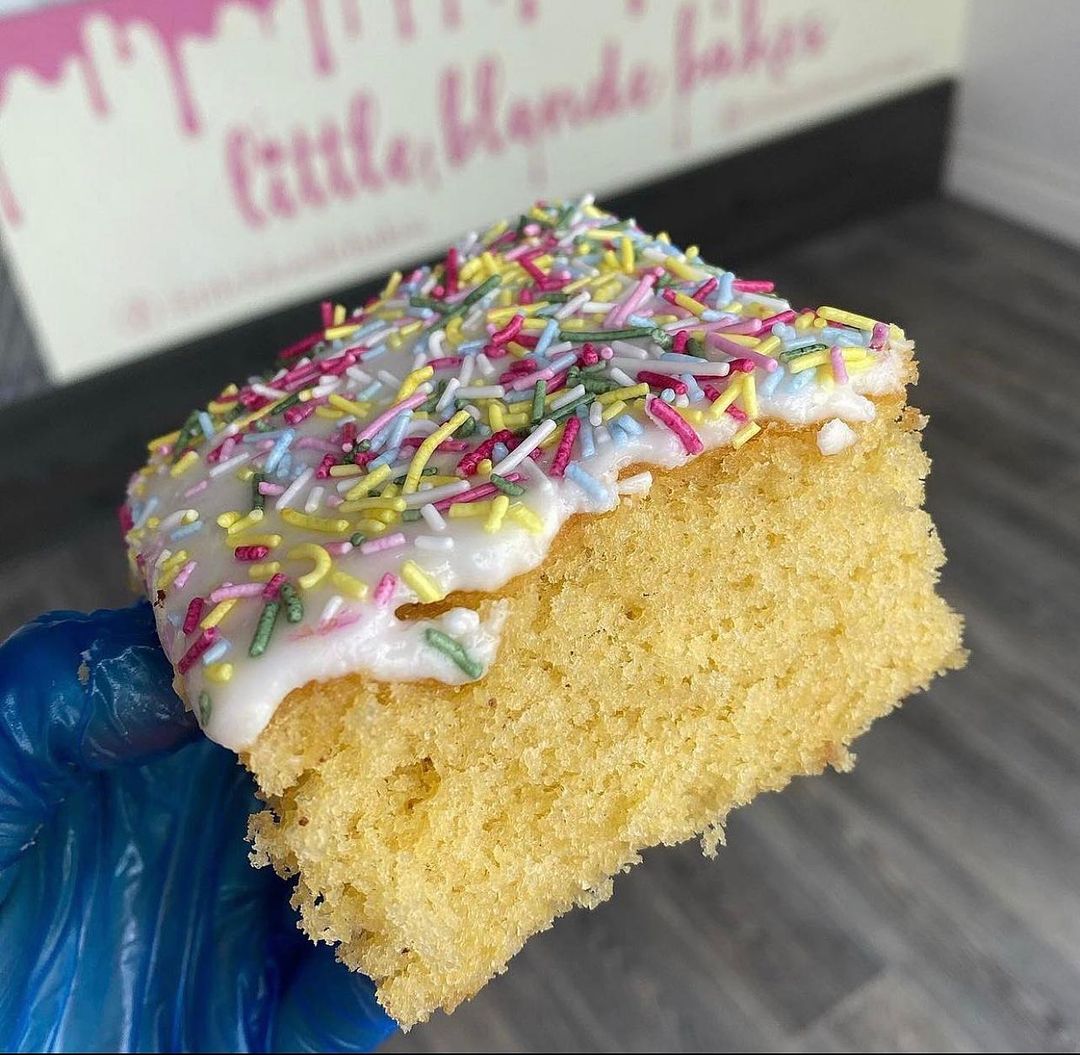 A new dessert place selling school cake and custard is coming to Manchester and we're already a little bit obsessed.
Called Little Blonde Bakes, it opens this Friday in Ancoats with a menu featuring comforting winter warmers including sprinkle-loaded school cakes and cornflake tarts, served with a generous helping of warm custard.
Those after a classic hit of nostalgia won't be able to refuse a slice of old school cake and custard, whilst the more adventurous among us are sure to be tempted by the chocolate old school cake, served with a bright green minted custard.
Elsewhere on the menu, you'll find cornflake tarts (again served with a big pot of custard) alongside a long list of made-to-order pancake stacks, crepes, ice cream sundaes and milkshakes loaded with sweet shop favourites like white Kinder Buenos, Biscoff, Nutella and more.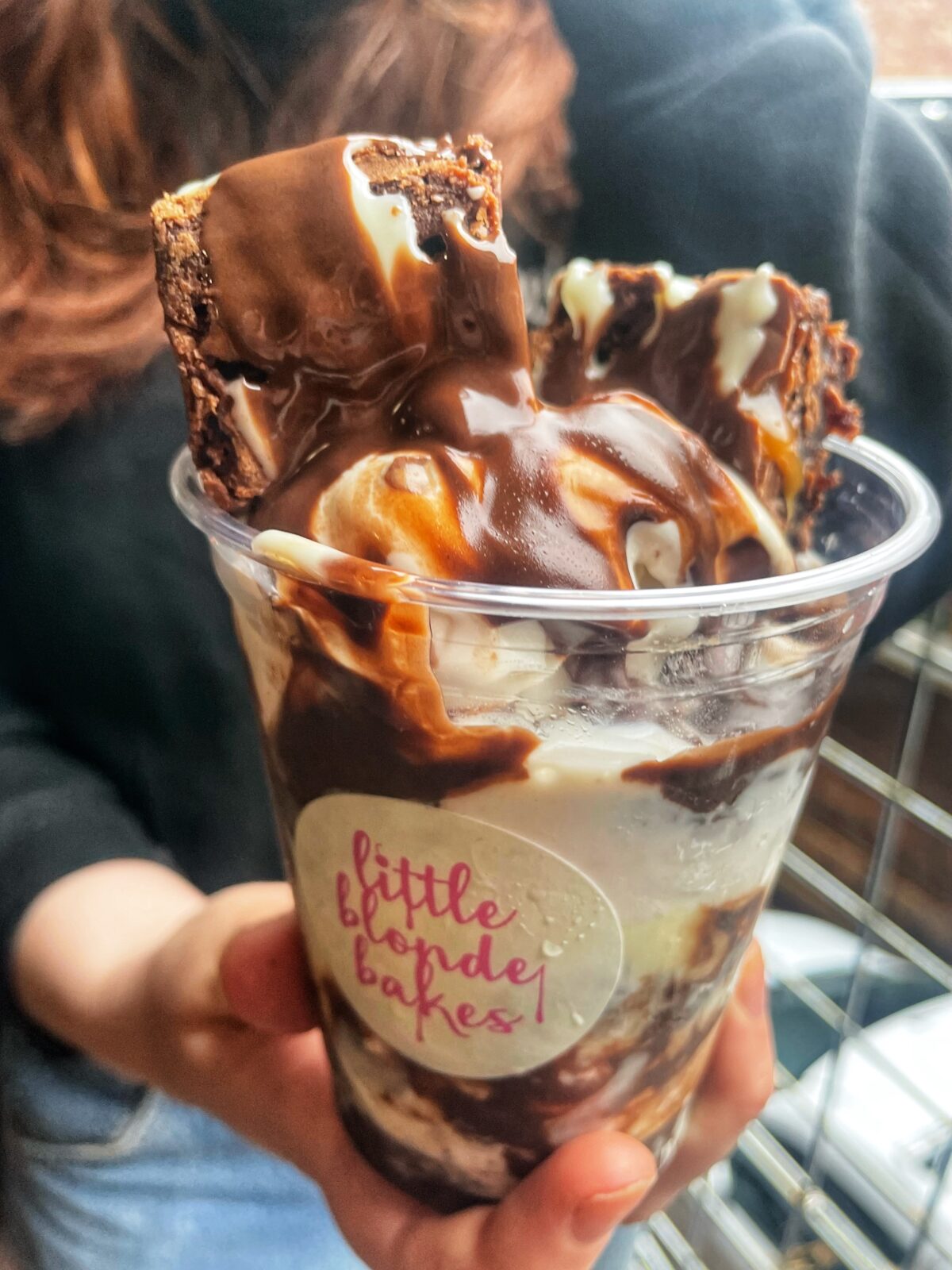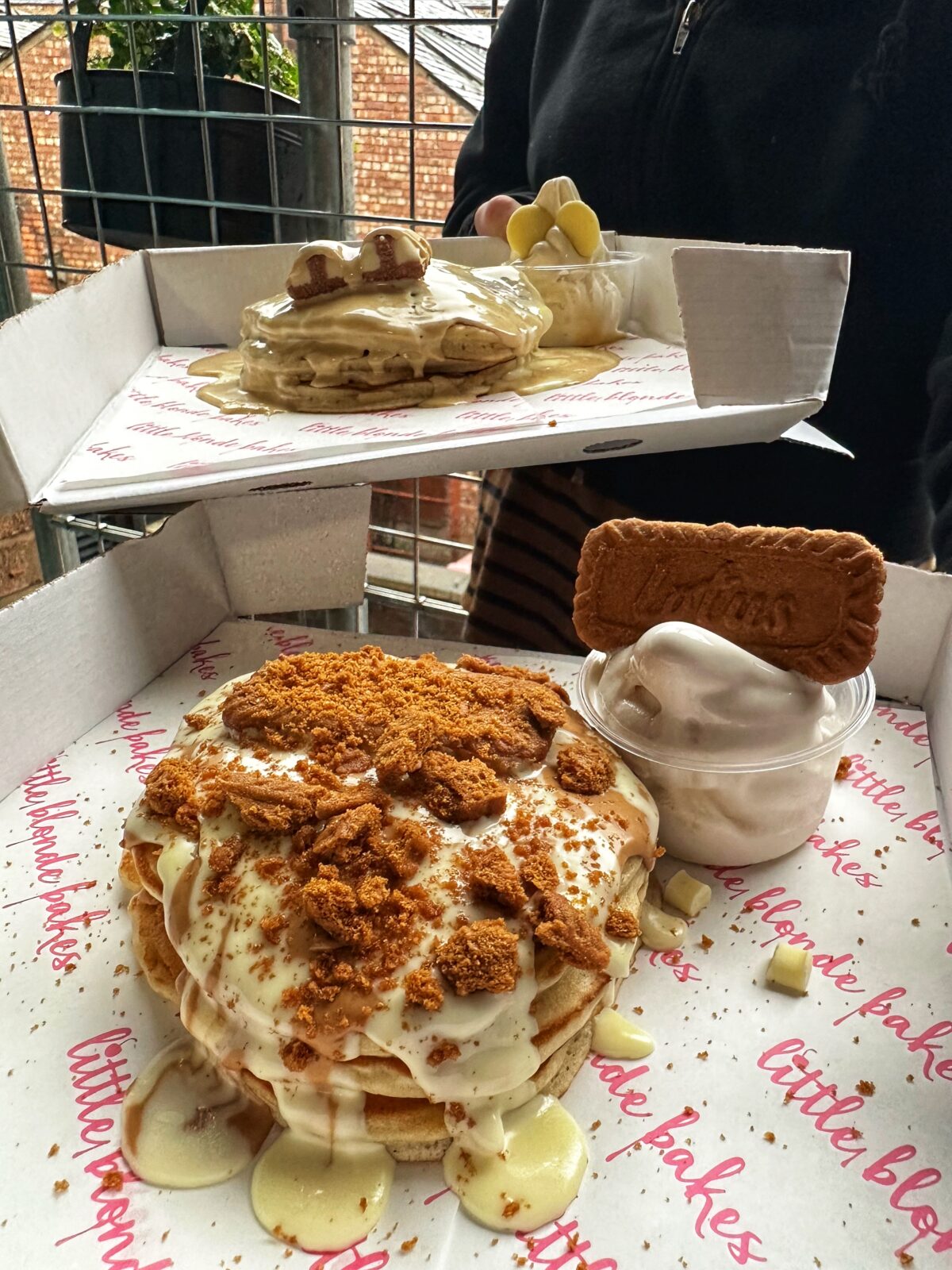 Launched by baker Francesca Harrison, who hails from Ramsbottom, she told The Manc that she's been baking for six years – first at home, before moving to open a cafe alongside her mum Jayne in Bury.
The pair first launched their cake business in 2016, selling bespoke cakes, cupcakes and blondies from their kitchen at home, before opening their own site in Bury.
Now, Francesca is branching out on her own with her own cake and dessert business – taking over the former Lazy Tony's Lasagneria kitchen on Radium Street in Ancoats.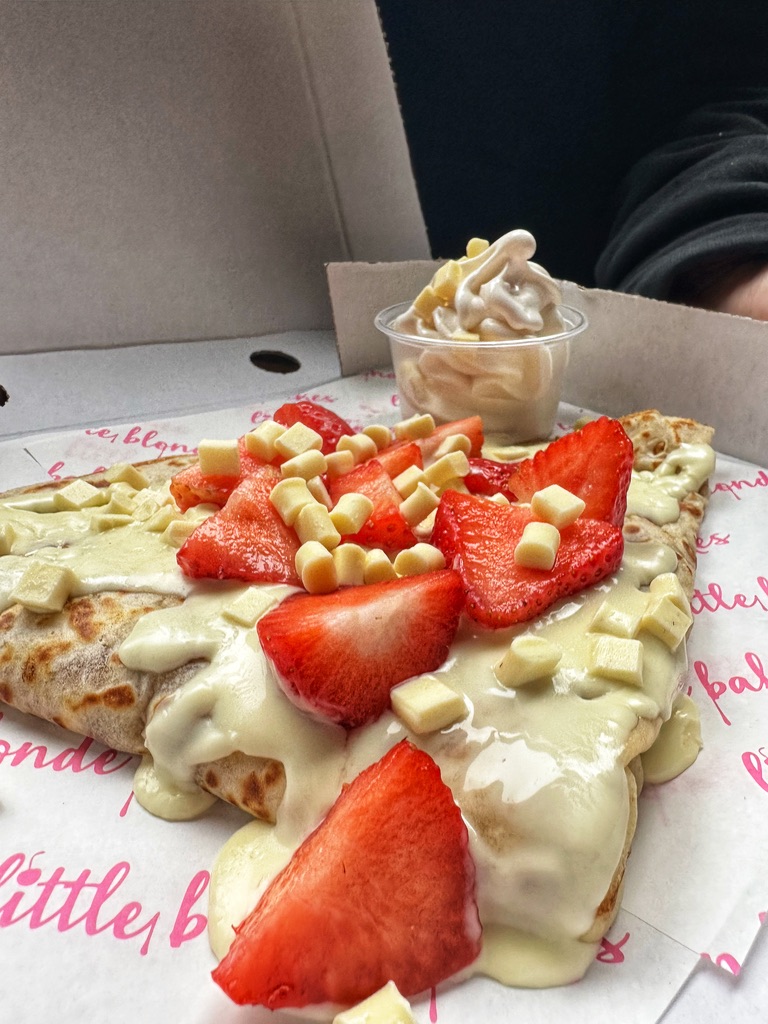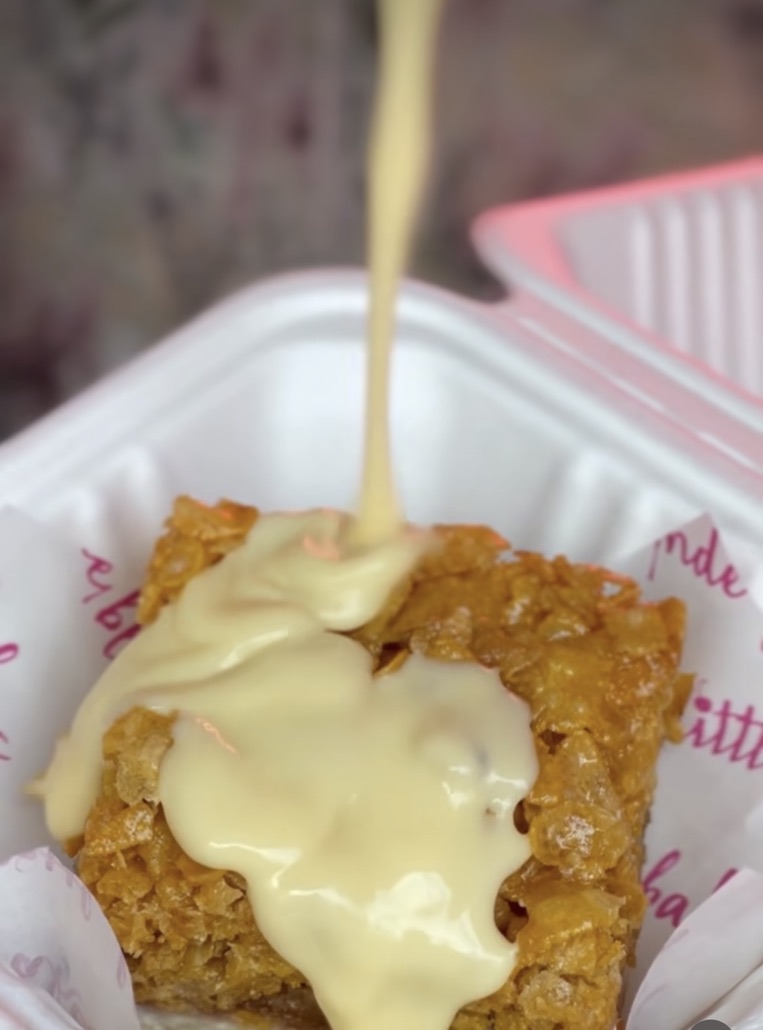 Read more: Stockport bar Cherry Jam held to ransom over Instagram account
Inside she's cooking custom American and European-style pancakes on bespoke griddles, before loading them up on every layer with custom sauces and pieces of chocolate, because, she tells us, there's "nothing worse" than a dry pancake. We couldn't agree more.
She's also serving up ultra-indulgent Sundaes stuffed with her homemade, warm fudge brownies and a variety of sauces, with other choices including warm cookies, bubblegum topped with Millions, Nutella Oreo, Kinder, Biscoff and Milkybar.
Due to open this Friday, her treats are priced from just £4 with Sundaes starting at £4.50, milkshakes at £5.50, crepes at £7 and pancake stacks at £8. All will be available for delivery exclusively via Uber Eats starting 18 November.
To find out more and ogle her wonderful bakes, head of to Little Blonde Bakes Instagram page here.
Feature image – Little Blonde Bakes