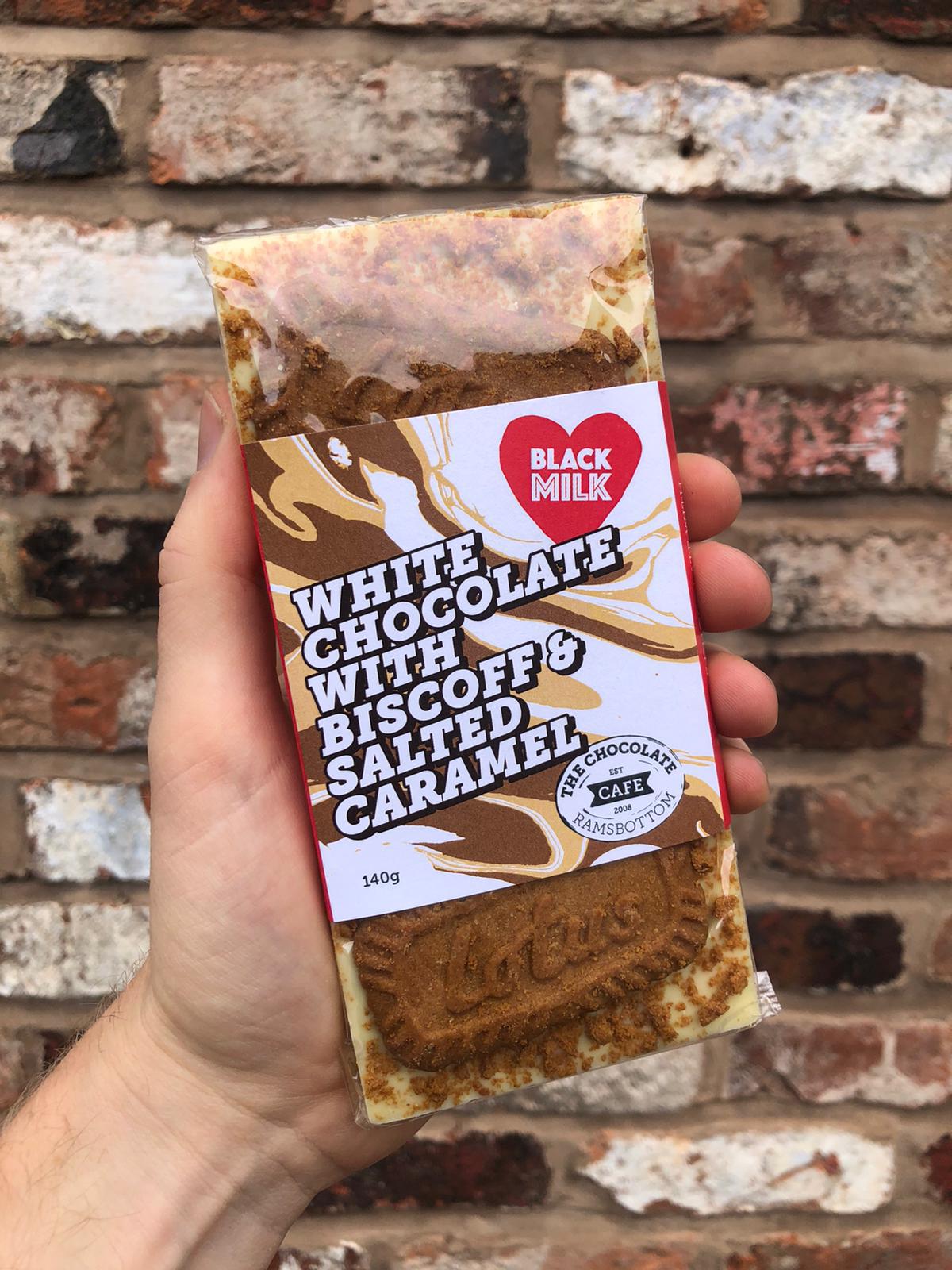 Sweet treat specialist Black Milk has teamed up with Ramsbottom's The Chocolate Café to develop its own range of mouth-watering chocolate bars.
This is the Northern Quarter dessert spot's first foray into the confectionary market – and their banging Biscoff & Salted Caramel with white chocolate bar is officially on sale from today (17 July).
And you can grab yourself 10% off with code 'THEMANC'
A beautiful-looking Cookies and Cream sauce will also arrive later this summer, along with a decadent Hazelnut Spread.
2020 is definitely looking up.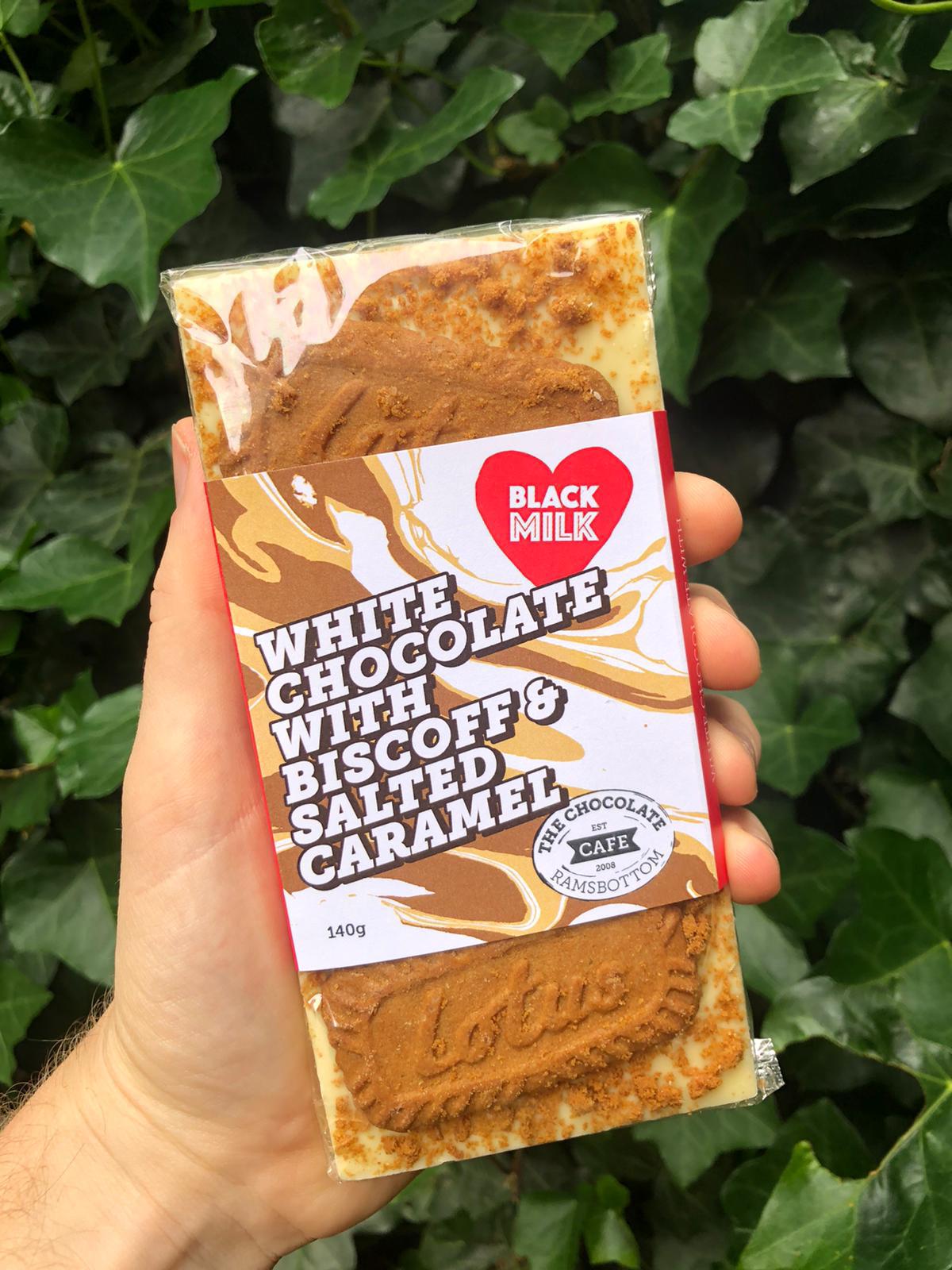 Black Milk and The Chocolate Café joined forces at the dawn of lockdown to take the limited-edition bars to the shop floor.
Founder of Black Milk, Olly Taylor, said: " The Chocolate Café has always been a huge inspiration to us as a food brand – the chance to collaborate with one of Manchester's best most creative chocolatiers has been a really fun experience.
"We are always looking for new ways to adapt the Black Milk flavours, so to have the opportunity to make our own chocolate bar has been exciting."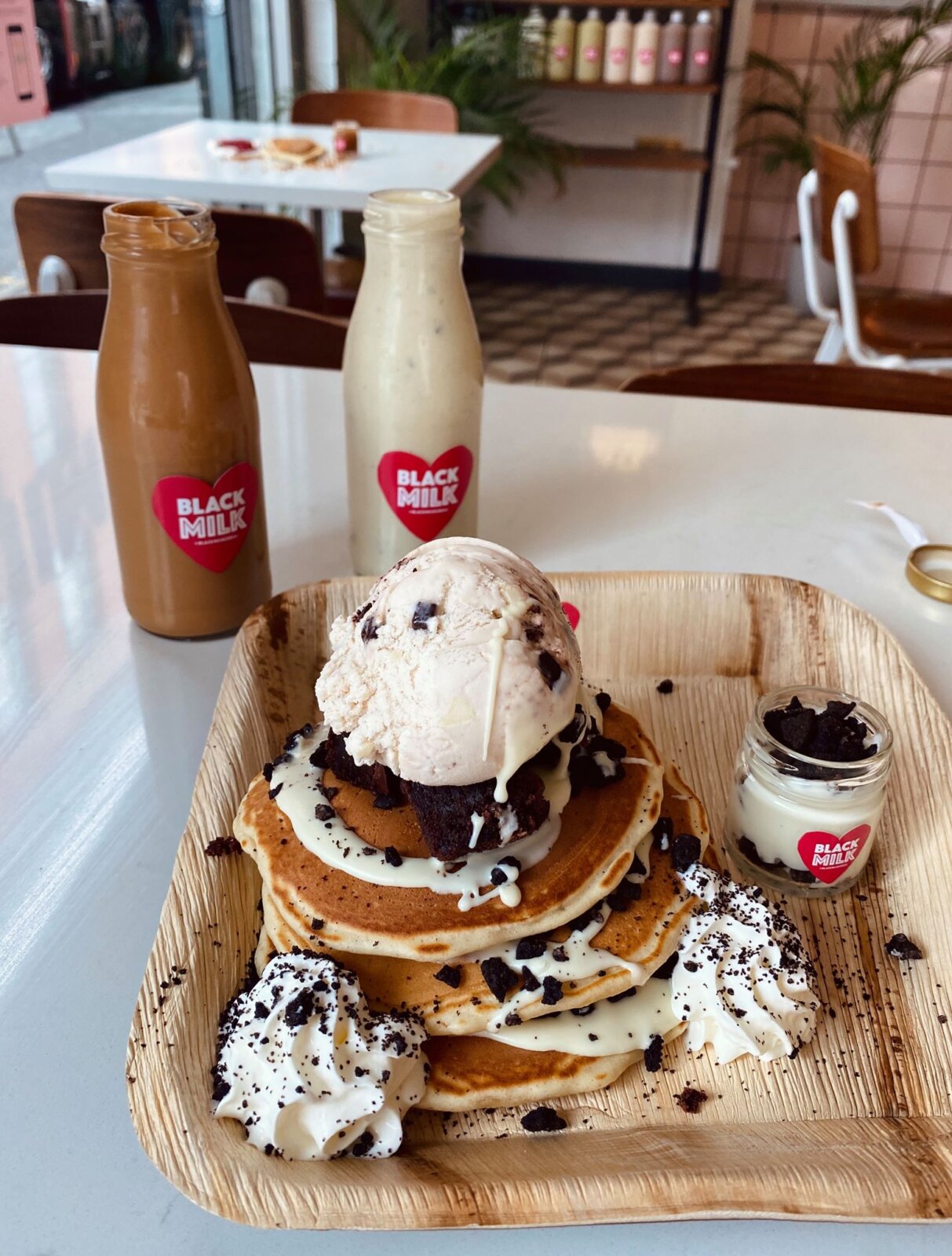 Olly added: "Our collaborations work historically has been lead by catering events, but this has been massively impacted by coronavirus.
"With so many events postponed or cancelled, we have had to adapt to ensure we still make the  magic happen in the 'new normal' – working with brands like The Chocolate Café is a fun way for us to showcase creative food experiences online for our fans and find new shoppers."
The chocolate bars, sauces and spreads will be available online and in store at Black Milk – which is open seven days a week, 12 – 6pm Monday to Thursday and Sunday, and 12 – 8pm on Friday and Saturday.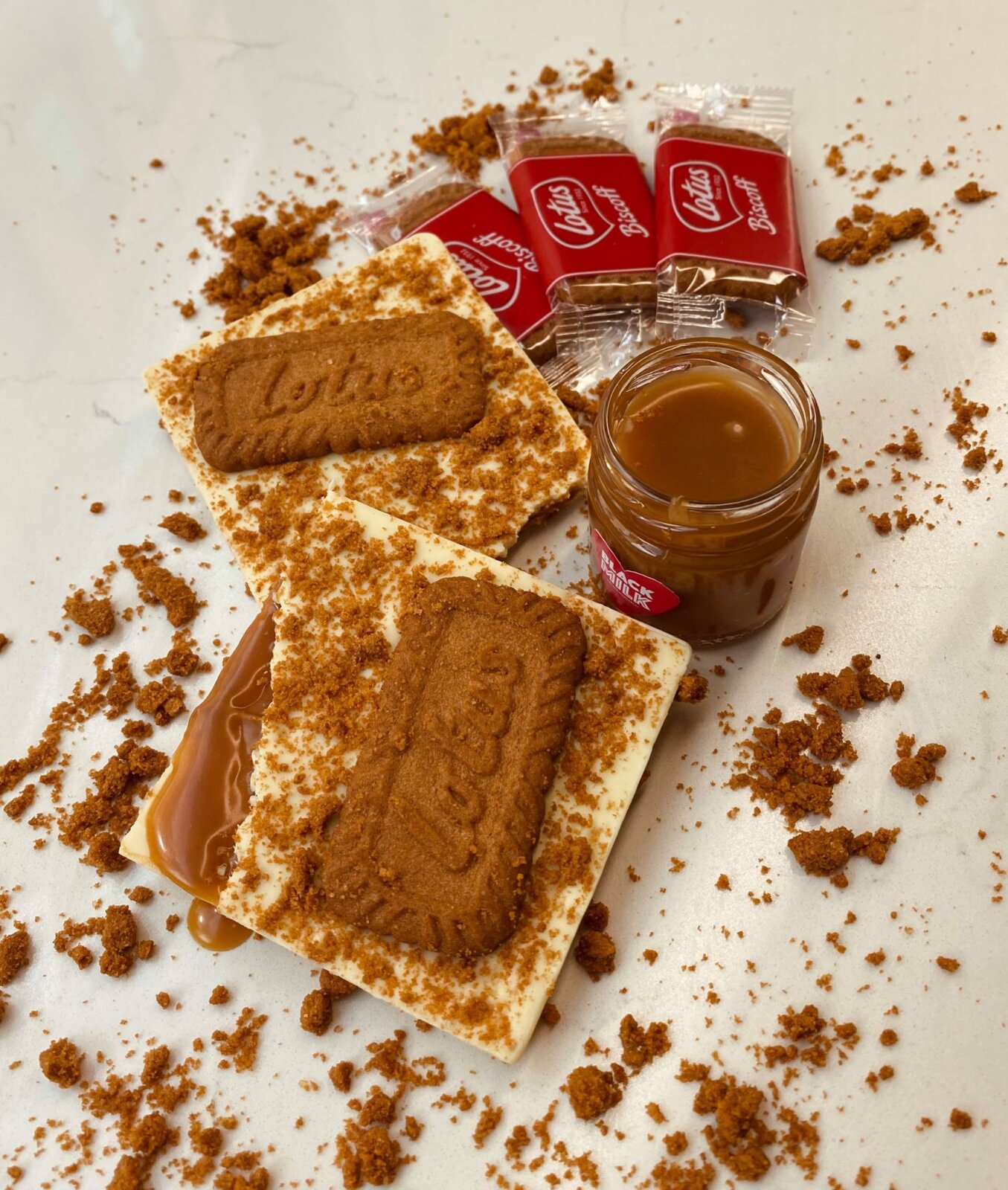 From 3 August, the cafe will also offer discounts as part of the government's 'Eat out to Help Out' scheme.
Head over to the Black Milk website to get your orders in.
Remember to enter 'THEMANC' at the checkout and enjoy 10% off!