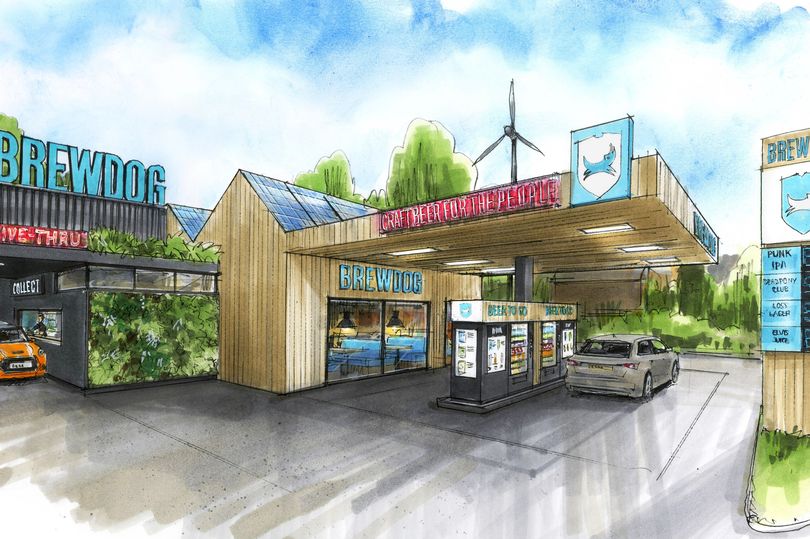 BrewDog has revealed plans to open the UK's first beer drive-thru.
It's all part of the brewer's commitment to sustainability. They are looking to open them in the UK, Columbus Ohio, Berlin, Germany and in Brisbane Australia.
The company stated: "They will be beer collection points, hubs for electric vehicle deliveries and hubs for closed loop, zero waste packaging such as growlers, mini-kegs & returnable bottles."
BrewDog wants to "find ways to deliver cold, fresh craft beer direct to our customers in a way that is better for the planet."
The Aberdeenshire brewer took to social media today to reveal plans and designs for stage one of the project, and the response has been extremely positive.
BrewDog has form for being ahead of the pack when it comes to innovating in the bars and booze industry – but it's no surprise, they're worth a f****** fortune nowadays.
It is not yet known where in the UK the company will trial the drive-thru, but our fingers are crossed for Manchester!