Feature
How BrewDog turned a rejection on Dragons' Den into a £1bn business
The brewery owners didn't make it past the screen test and were "totally crushed" by the rejection. 12 years later, BrewDog is worth more than £1bn.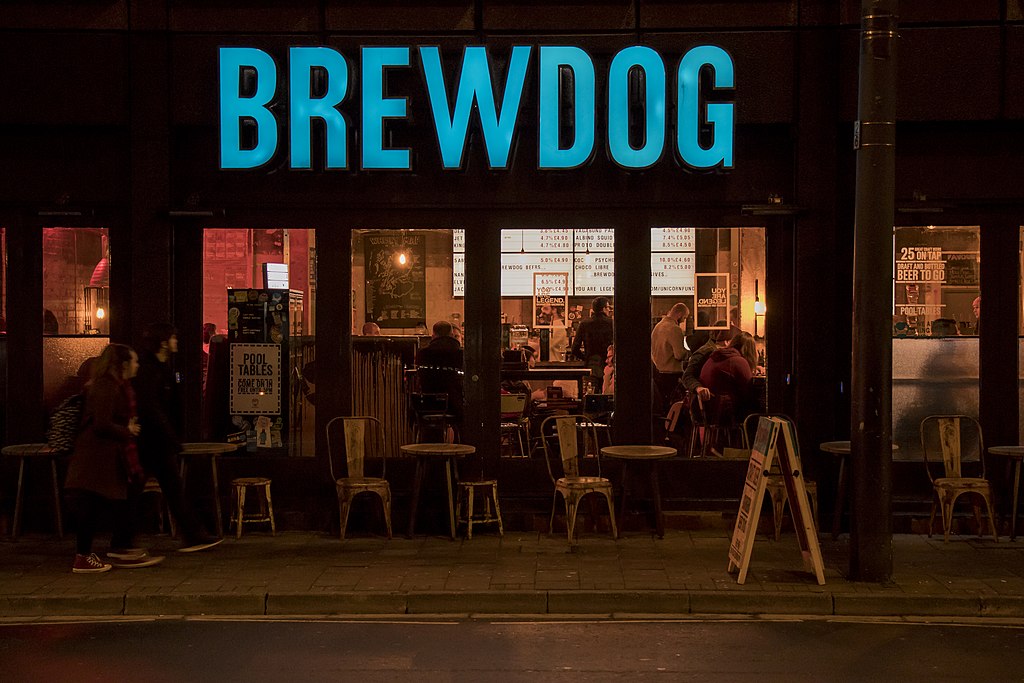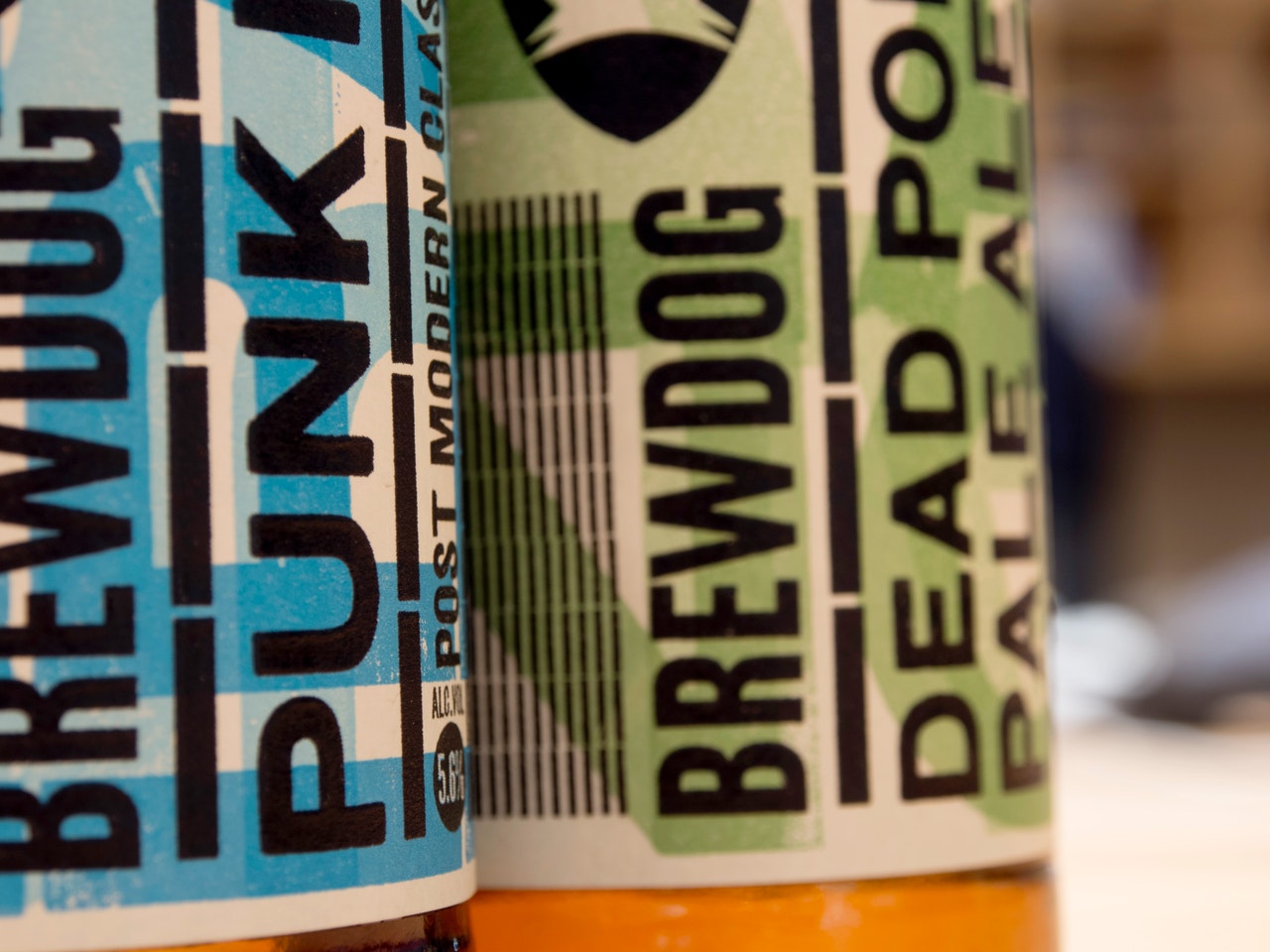 In 2008, a pair of bright-eyed, bushy-tailed brewers entered the Dragons' Den with an idea.
They had a refreshing brand that rebelled against the corporate approach of most breweries – and a product packed with flavour to match.
But what they didn't have was funding.
James Watt and Martin Dickie applied to the BBC show and "pitched their hearts out" in an attempt to earn financial backing from some of the best-known businesspeople in Britain.
But it wasn't to be. BrewDog's owners didn't make it past the screen test, and were "totally crushed" by the rejection.
Fast-forward 12 years: BrewDog is worth more than £1bn.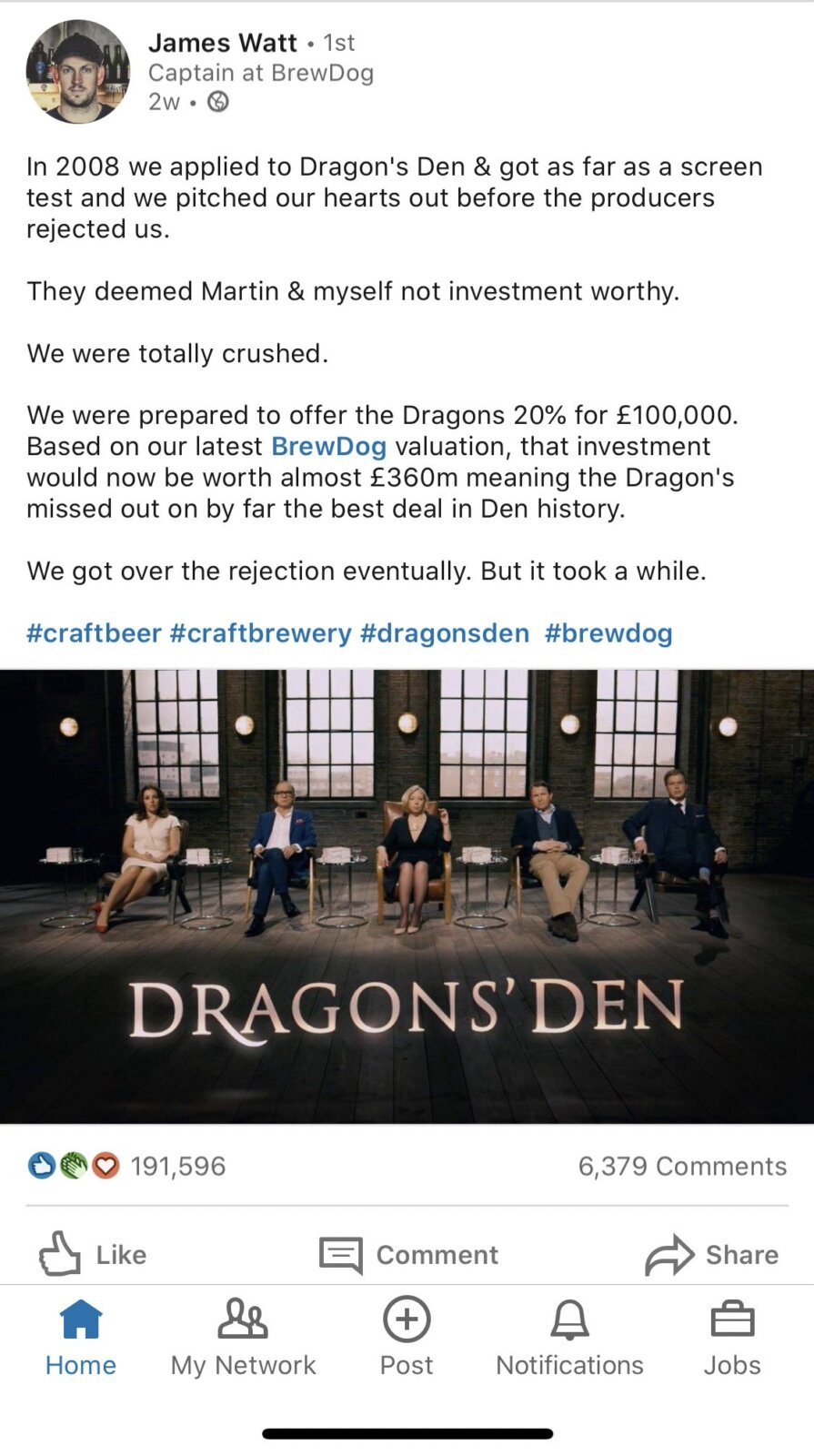 According to Watt, the offer BrewDog planned to put on the Dragons table – 20% for £100,000 – would have pocketed the bidder a cool £360m today.
But whilst the rebuff was a big blow at the time, it actually proved to be a blessing in disguise.
The producers' snub forced BrewDog to build an entirely different funding community-style model – one that offered equity in exchange for investment.
Their most recent campaign saw 47,000 people pump more than £8.7m into the company.
"Loads of you asked what happened after Dragon's Den turned us down in '08," Watts wrote on Twitter.
"We went back to the drawing board & came up with a radically new business model based on community ownership.
"Instead of 1 Dragon, we got 130,000 Equity Punks [and] BrewDog is much better because of that."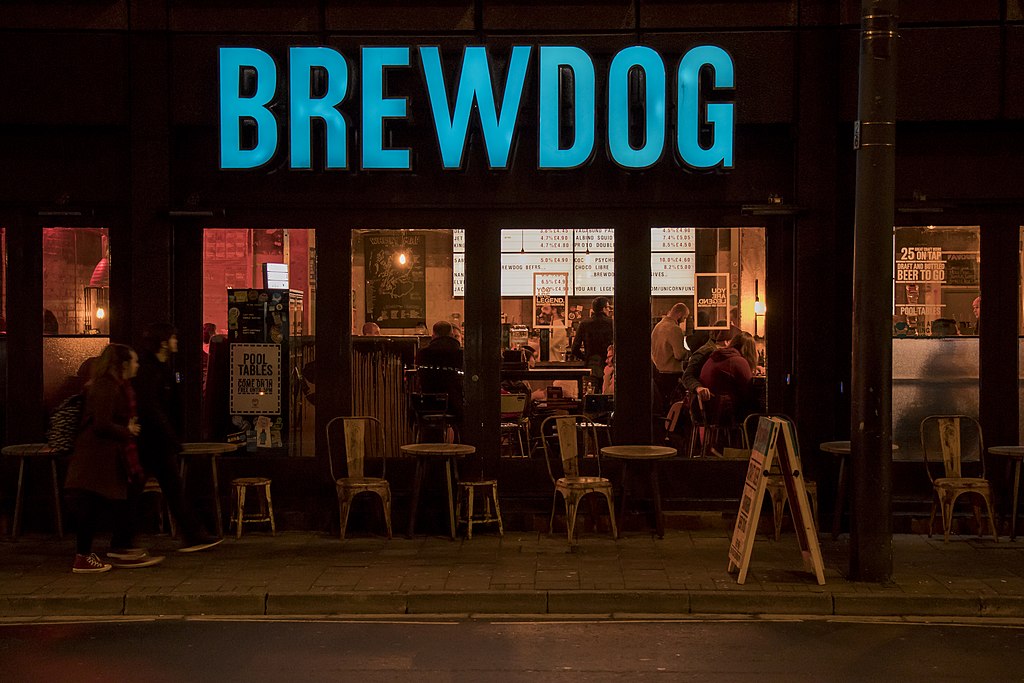 During a dizzying decade, BrewDog has branched out from brewing to build restaurants and bars across the world – with premises in the USA, Spain, Germany, Australia, Sweden, Italy, Brazil, South Korea, Belgium and France.
They've accrued a reputation for doing things differently, and even in the COVID climate – which according to Watts has been "incredibly tough" – BrewDog is still pushing boundaries.
They were among the first to announce they'd be pouring their first pint at the stroke of 12.01 on 4 July to mark the historic reopening of English pubs after lockdown (tickets for the celebration in Manchester sold out in minutes).
But elsewhere, the brand is working with zero-emissions company Arrival to create a network of delivery trucks and become the "most sustainable brewery in the world."
They're even considering the incorporation of drones into their beer distribution service following a successful trial in the States.
The BrewDog community – which might not have ever materialised if the brewers had met the Dragons – has also played a pivotal role in the Scottish brewery surviving the pandemic.
In an open letter on LinkedIn, Watt thanked his "brilliant teams" for delivering a "miracle against all odds."
He wrote: "We owe each other, and especially those leaving, a debt of gratitude.
"Their selfless act has allowed us to better safeguard the livelihoods of over 1,800 team members. Furthermore they all played a pivotal role in the development of a business that we, and millions of people all over the planet, know and love.
"Your contributions made a huge difference and you will forever be part of our story."