Food & Drink
Greater Manchester customers slam Sainsbury's policy that makes them 'feel like thieves'
Exit barriers that can only be opened by scanning a receipt have appeared in stores - and shoppers aren't happy.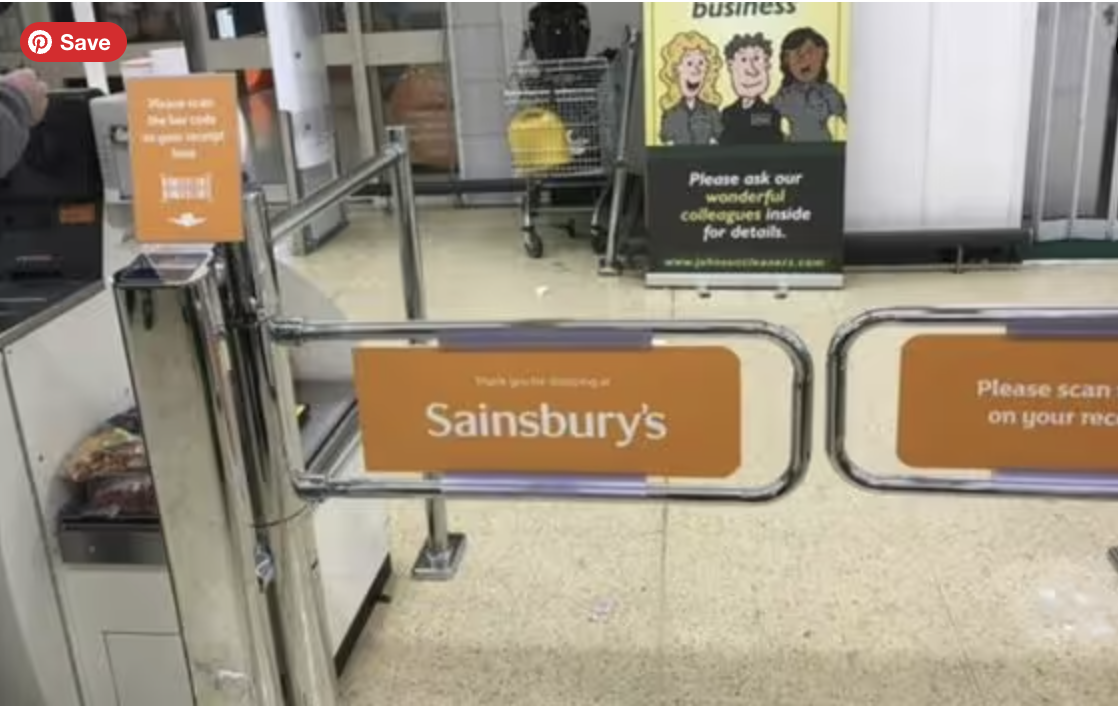 Customers at a number of Sainsbury's stores in Greater Manchester have been left fuming as the result of a policy requiring receipts to be scanned before they can exit
Upon leaving stores, shoppers at Sainsbury's supermarkets in Fallowfield and Salford are being confronted with automated barriers that can only be opened by scanning their receipt – or by contacting a store assistant.
Many have taken to Reddit to slam the new policy, with several claiming it is a 'pointless waste of money and time' and others saying they have been left 'feeling like thieves'.
The receipt barriers, some shoppers say, only 'makes life harder' – yet it appears that Sainsbury's is planning to roll them out at other stores across the UK too, following on from the introduction of cameras at its self-service stations in recent years.
The move by the supermarket echoes similar moves by the American supermarket Walmart, which is notorious for staff approaching 'random' customers at its exits and asking them to produce their receipts as they leave stores.
A series of recent posts on Reddit exposes several threads in which users commented on the introduction of the receipt barriers, both here in Greater Manchester as well as further afield.
Read more: Travel advice issued as 300,000 people prepare to attend Manchester gigs… amid train strikes
The social media site reveals that stores in Fallowfield and Salford have both become unpopular since they started adopting the policy, which requires customers to scan receipts in order for them to exit.
If receipts are not scanned, barriers prevent customers from leaving until a store assistant is contacted.
One Reddit user has posted a picture of a notice in one of the Sainsbury's store, reading: "We've introduced new barriers as you leave this store."
"You'll need to take your receipt and scan this on the barcode reader in front of the barriers."
The original poster said they were 'not a fan of how this is spreading', leading other users on the site to agree.
Another person said the policy was a 'pointless waste of money and time' that 'just makes everyone's life harder, whilst another customer added: "Looks like Sainsbury's can get f****d then."
Read more: Marcus Rashford grins with 'huge sense of pride' as he wins two Manchester United awards
The installation of the barriers has left some customers "feeling like thieves" since their arrival last year but it appears that the supermarket has no plans to suspend the rollout, despite the backlash from shoppers.
A Sainsbury's spokesperson said that the barriers are "one of a range of security measures" installed in a "small number of stores" but would not disclose how many it has installed in the UK.
Featured image – Twitter