Sport
Manchester City's Tunnel Club is the height of Champions League experiences
Ever wondered what hospitality is like at football top tier club on a big European night? Look no further.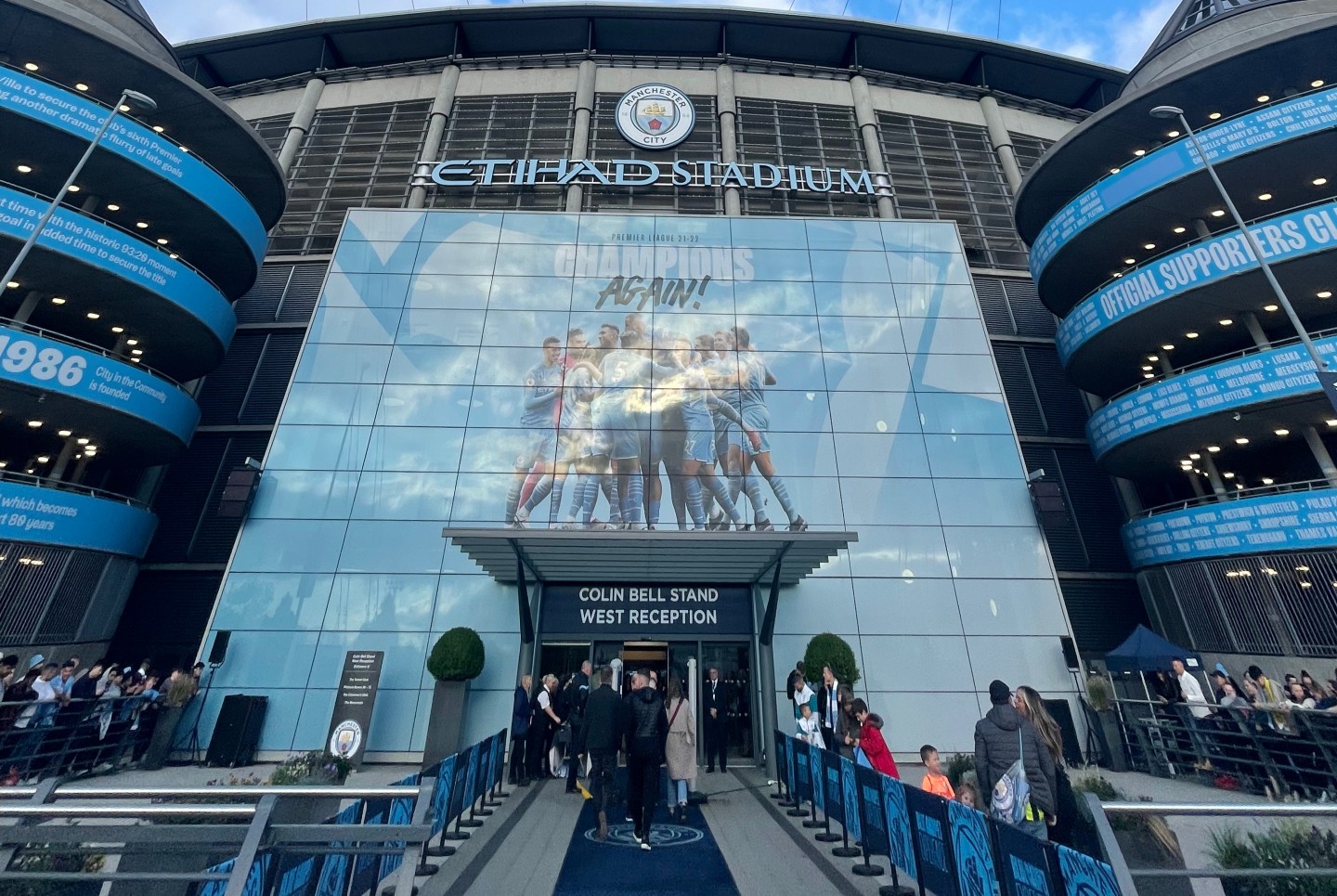 Over the past decade or so, Manchester City have cemented themselves as one of the most impressive teams anywhere in Europe's top five leagues.
Moreover, the City Football Group (CFG) itself has assembled a multinational sporting organisation that has helped develop everything from the training facilities and youth set-up to local residential areas.
That being said, while the Champions League is one of the few trophies they are still yet to win, European nights have become a regular and special occasion for the club and it is this level of investment from the CFG that has seen them deliver an unforgettable experience thanks to the City Tunnel Club.
We were invited along by City's official crypto trading partner OKX to sample the Tunnel Club for ourselves and, safe to say, it was quite the night.
Entering the Etihad
Even upon arriving at the Etihad Stadium, the welcome you receive lets you know you're in for a night of luxury and being doted upon like you were one of the execs or players themselves.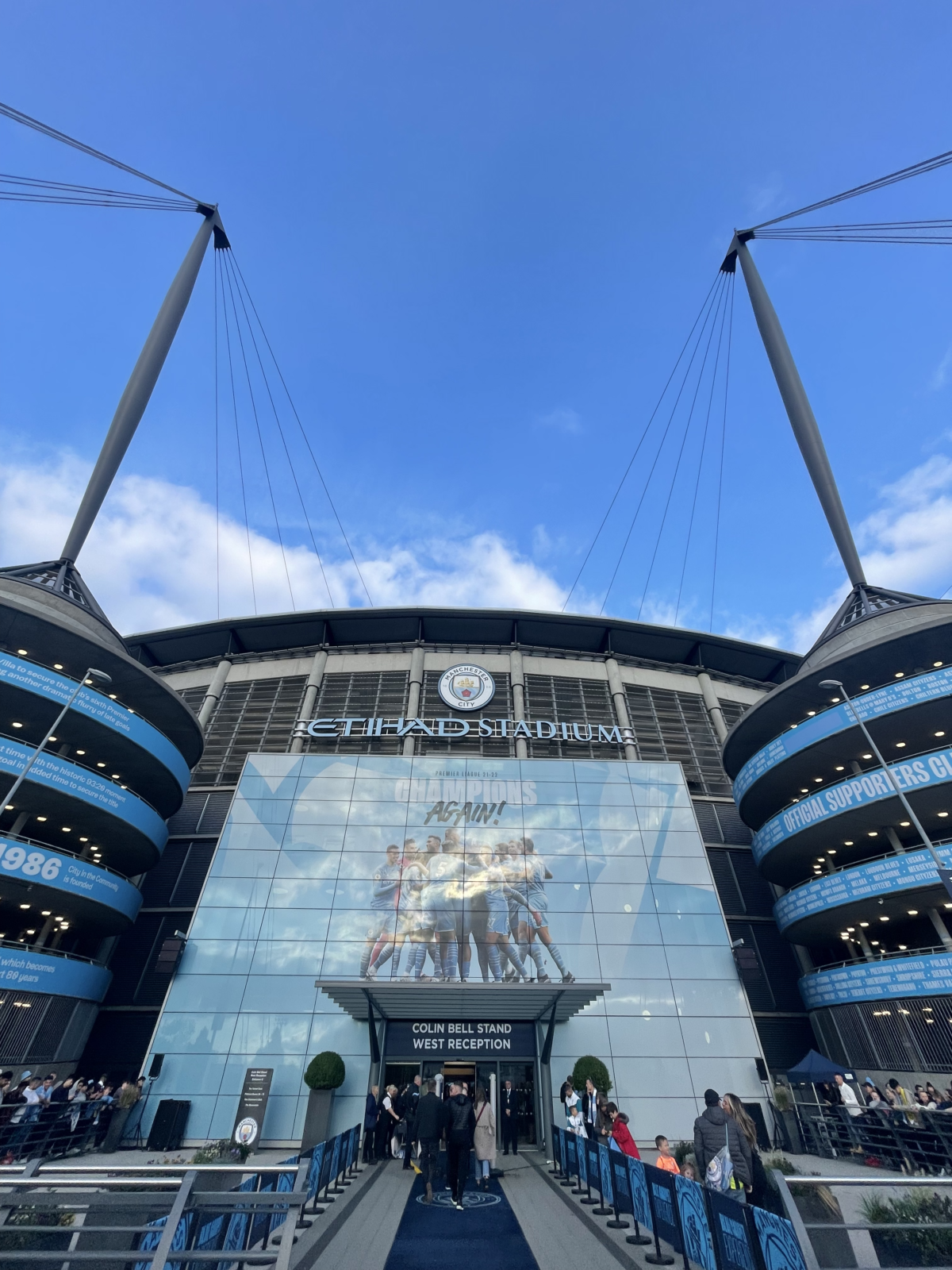 Upbeat music plays and people take photographs as if you were waking the red carpet (or blue in this case), you are received by a charming greeter with some of the most convincing small talk you'll find anywhere in hospitality, before being taken downstairs to a VIP section.
At this point, you're met by even more friendly staff who escort you to your table for the evening, lay out the menus and ask you if it's your first become and whether you'd like a drink. Strong start.
The Tunnel Club menu is fit for royalty
After glancing at the complimentary City programmes, we are handed a menu full of what we can only describe as some of the poshest grub we'll probably ever eat.
Braised ox cheek and beef fillet, seafood and foie royal (because style can still be sustainable); fancy compound butters and much more that we daren't spoil in case you ever try it and because we don't want a stern telling off.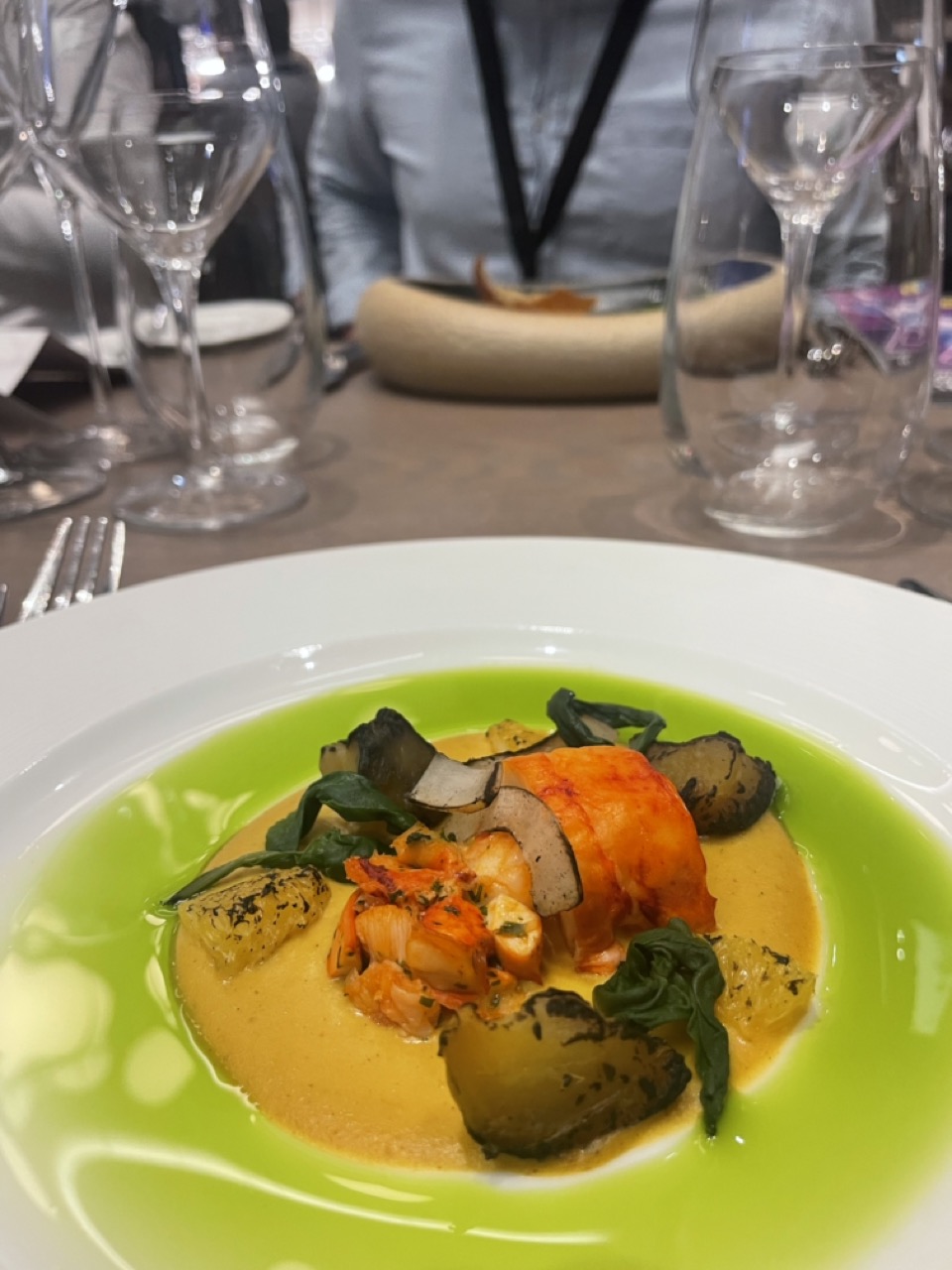 The menu undoubtedly changes as the season goes on but what we're trying to say is that there was plenty of variation, it was exquisitely presented and absolutely delicious.
Oh, and then there's the whole list of classic cocktails and City specials.
Better still, not only did all the food and drink we could muster come as part of the Tunnel Club VIP package but you could order it whenever you liked and have it in front of you in a heartbeat.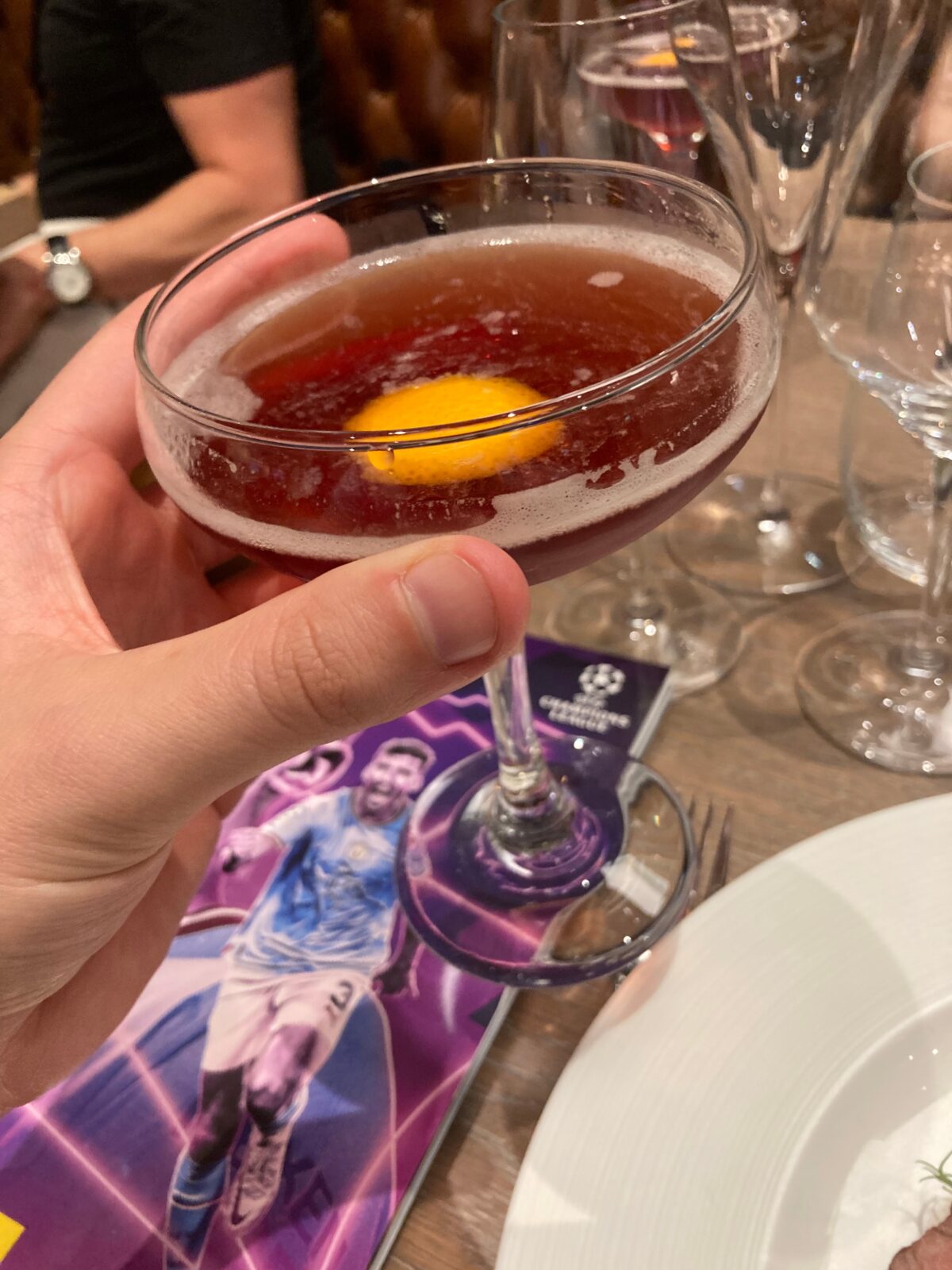 We ordered a beer for after half-time and it was promptly handed to us upon returning to the table. The most doted on we've been and perhaps the fanciest we've ever felt. Little do they know we were happily eating beans on toast with a brew the night before.
Then comes the players.
The Tunnel Club Experience
Although we'd already seen the players coming in upstairs shortly after we'd arrived as they stepped off the team bus and were met with rapturous applause and wide-eye children (and adults, to be fair), the unique selling point of Manchester City's Tunnel Club is catching a glimpse that no others can.
Well, truthfully, it was far more than a glimpse: it was the entire time before the match as well at half-time, as supporters line up against the glass to watch the players from both sides walk down the tunnel just inches from their face. And yes, Haaland is even bigger in real life.
We even got to see them trotting back up the tunnel after the game, having intimate chats with referees, staff and other players that you would otherwise never be close enough to witness. They were on the pitch only moments ago and now they're in closer proximity than you get to some of your relatives.
Speaking of which…
Best seat in the house
Some of us in attendance had been lucky enough to walk out while the Champions League music is playing before, but that doesn't mean it's any less of an unforgettable moment the second or third time around.
No matter whether you're a red or a blue, the hairs go up on your arms and chills run down the back of your neck. No matter whether it's the home side or the visitors, it still feels like a 'pinch-me' moment seeing top professional players lining up in front of you, let alone watching them play.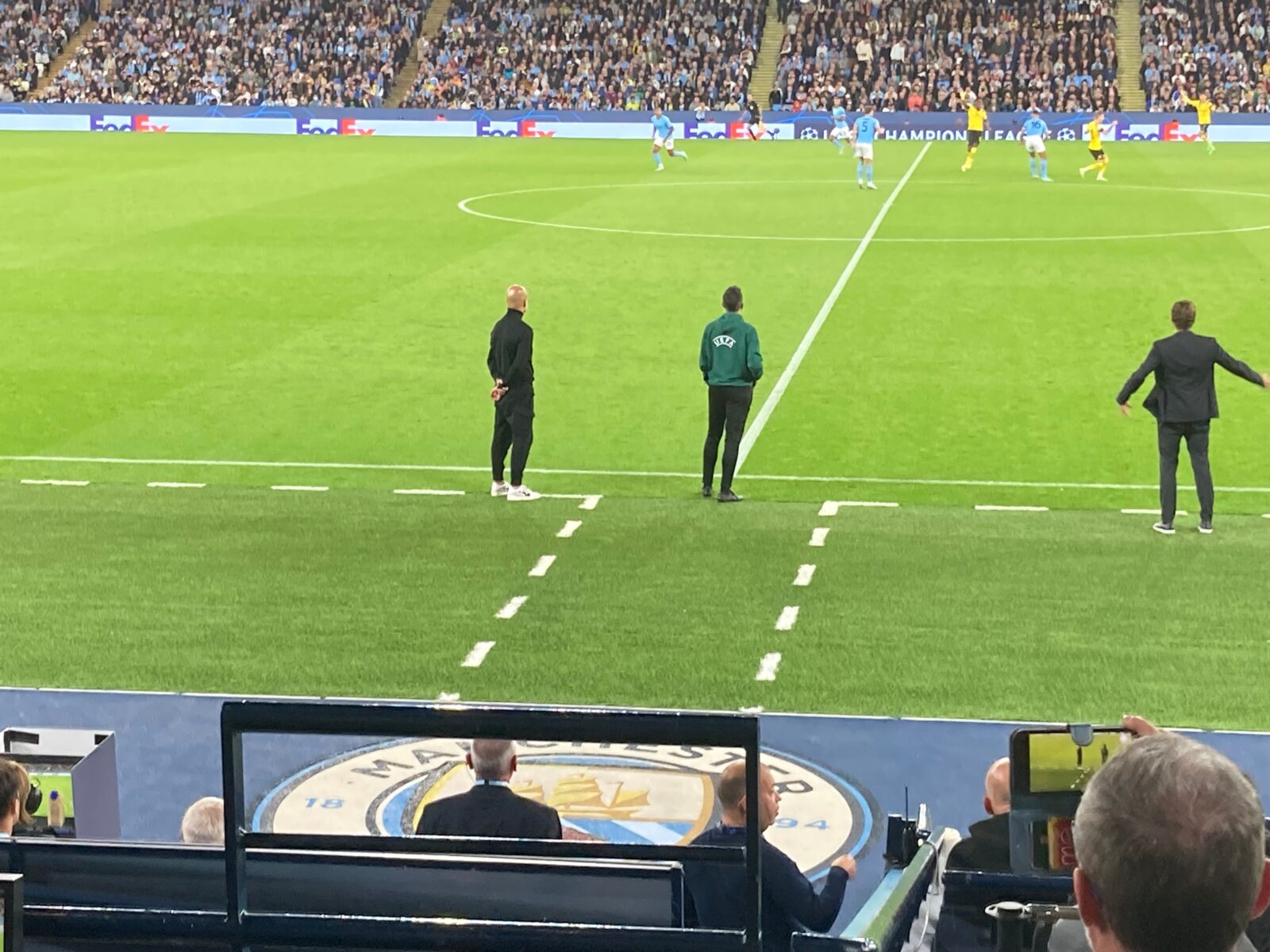 What was even more surreal was that we were sat so close to the pitch that we could see the players chatting on the subs bench and even make out the tiniest of hairs on Pep's shiny bald head.
We did all of this whilst sitting on soft padded leather chairs and butt warme—I mean, heated seats; they even had charging ports like on trains and modern buses. It was everything you could possibly need.
We also got to see this bit of kung fu madness live. He's a bit good, isn't he?
What a way to spend a night at the footy
After the full-time whistle blew and everyone had caught breath at that piece of late-on magic, we headed back down to drink our last pints and eat our dessert, both of which we had asked to be served after the game so we didn't have to rush. City's hospitality staff were more than happy to oblige.
Lastly, before heading back on the tram packed full of happy fans, the servers kindly asked if we liked a photo to remember the night and the maître d' — very good at her job, by the way — couldn't have been keener to hear our feedback. All we could think to say was 'can we come back?'
The VIP Verdict
Now, we're not gonna pretend that anything compares to the feeling of being in the stands with your friends and family, hot pie in hand, as the songs start ringing around the ground and limbs start flying. However, as far as a gift for City-supporting loved one, it'll blow them away.
If you want to feel like a high roller for the night or have always wondered what football hospitality is like, we hazard to guess you won't find better than the Manchester City Tunnel Club.
In fact, one of our fellow guests who had been to several similar experiences at sporting venues around the UK said on the evening, "This blows Wembley out the water". Big words.
Read more:
City's Tunnel Club is an extravagant way to experience the Champions League and one that is fitting of the level of prestige the club are gradually beginning to acquire on the European stage. As far as sporting hospitality goes, one of the finest we've ever come across.
Question is, will this be the year they manage to get the long-sought silverware to match that on the table?
For all the latest news, events and goings on in Greater Manchester, subscribe to The Manc newsletter HERE.
Featured Image — The Manc x Manchester City x OKX