Sport
Phil Foden's bond with elderly City fan with dementia only gets more wholesome
Barry was invited back to watch the Manchester derby — what a game to pick.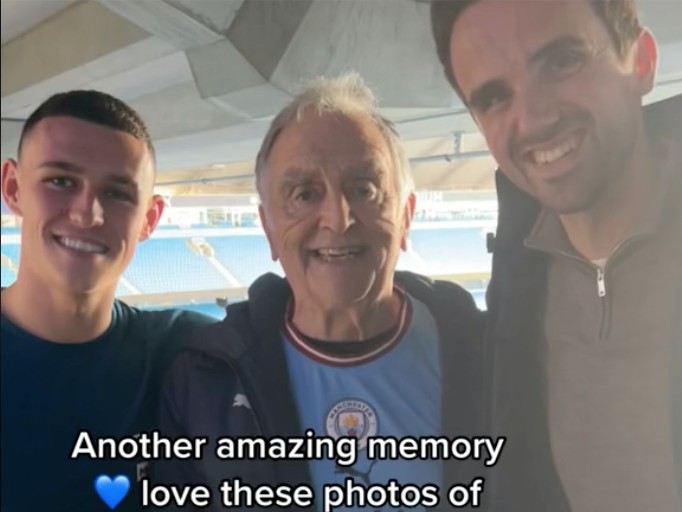 Among the City fans flying high after the Manchester derby, 84-year-old Barry Carr was undoubtedly one those most bowled over on the day, as he was once again invited to Phil Foden's box to watch the game.
Having gone viral earlier this year after attending the Sky Blue's final game of last season – where he happened to meet Foden pitch-side – the elderly City fan who suffers from dementia was invited along to watch the 6-0 thrashing of Nottingham Forest.
Better still, he and his grandson Charlie Gibson got to watch the game from the comfort of the 22-year-old's private box.
Since then, the pair's bond has only grown stronger and more wholesome, as the Stockport local decided to invite him and his Charlie back to watch City put six past another team: United.
As you can see, Barry was invited back to watch the derby and treated to a 6-3 blockbuster, where he got to spend more time with Foden as well as meet ex-player turned pundit, Micah Richards.
One of our favourite bits is him referring to Erling Haaland as "the big one". You're not wrong there, Barry!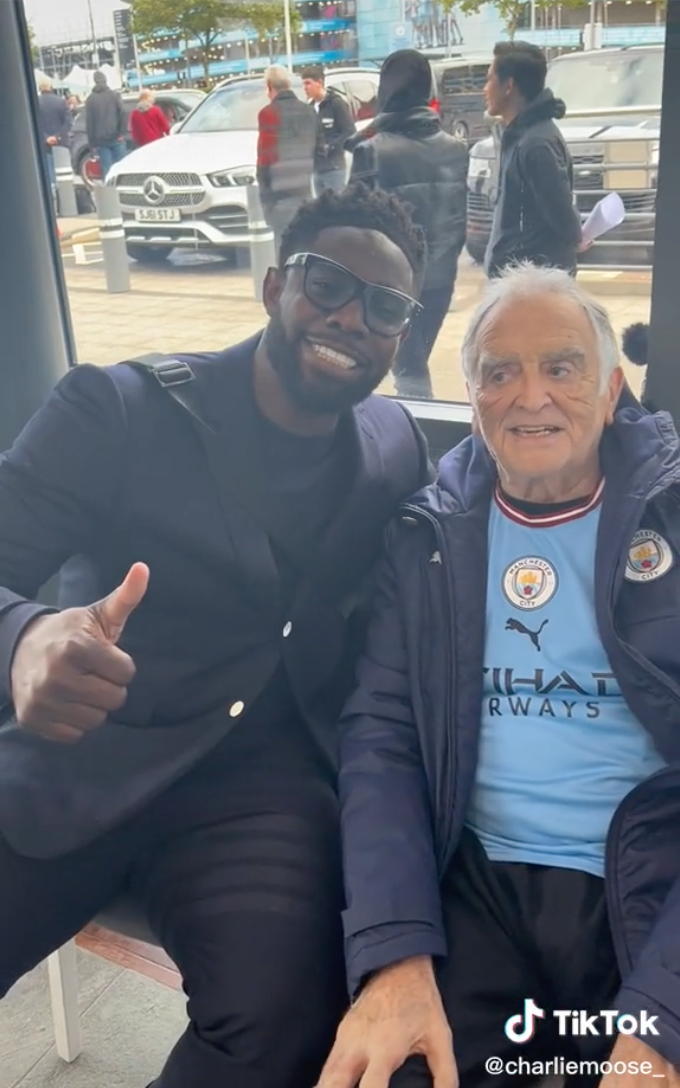 The lifelong fan City fan was over the moon with the result and even more excited when he realised his favourite Foden had netted a hattrick against against their historic rivals.
Following the game, the two shared a lovely embrace and spoke about the game, with Foden describing his game as a "dream come true". We dare say Barry felt the same.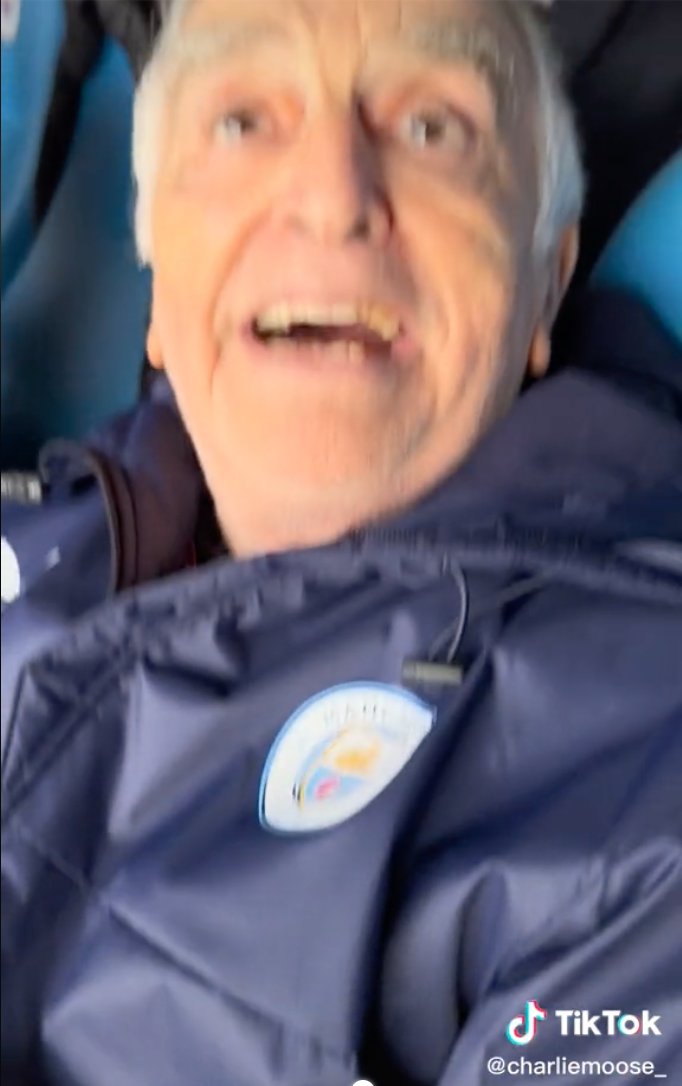 We're not crying, you are…
While he struggles with his memory, most of his years spent watching City vs United would have been quite different, as the blue half of Manchester were long-considered 'the noisy neighbours'. Safe to say things have changed significantly over the past decade.
Read more:
As for him and Foden, the pair seem to have struck up a really strong connection — you only need to see his face when Phil turns up to say hello after the game.
Charlie has been chronicling various memories with his grandad over on his TikTok and each one seems to be more heartwarming than the last.
We'll happily stay on this corner of the internet for the foreseeable.
For all the latest news, events and goings on in Greater Manchester, subscribe to The Manc's newsletter HERE.
Featured Image — @charliemoose_ (via TikTok)