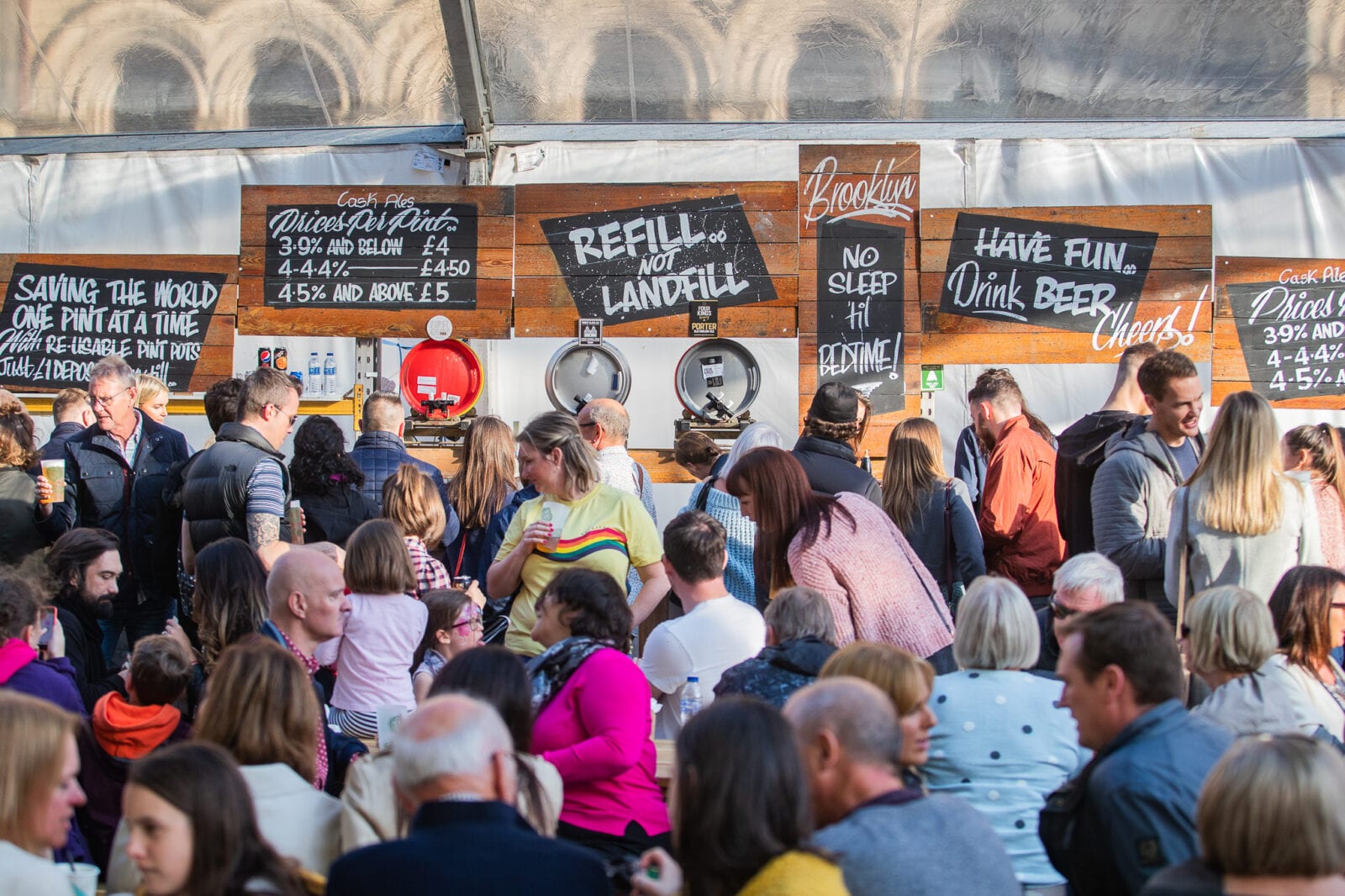 Manchester Food and Drink Festival is back for 2021.
Following Prime Minister Boris Johnson's unveiling of the government's "irreversible" roadmap to lift England's current national lockdown and reopen society over the next few months – with an aim to end all social restrictions by 21st June, at the earliest – the city's flagship food and drink festival and undoubtedly one of the highlights in the annual events calendar has announced its grand return this September.
Manchester Food and Drink Festival (MFDF) will take place from Thursday 16th – Monday 27th September.
This year, the festival – which will once again be headline sponsored by food delivery platform Just Eat – is open to the entire Greater Manchester hospitality industry and will be supporting the recovery of its dining and drinking economies by showcasing and celebrating as many businesses as possible.
MFDF 2021 promises "a magnificent celebration of the region's food and drink and all the talented people that bring it to the table".
Fans of MFDF will be pleased to know that the 'Festival Hub' is returning for 2021.
Taking place in Cathedral Gardens, he Festival Hub will, as always, be free to enter, but this year, there will be a limited number of bookable tables available, meaning for a reservation fee of £5, guests can guarantee a table and skip the queues.  
Advanced table bookings are now live and can be made here.
The team behind MFDF are also thrilled to announce that the Manchester Food and Drink Festival Awards are back "in the flesh" for 2021 too, and will taking place at a brand new venue.
The MFDF Gala Dinner and Awards will take place on Monday 27th September at Manchester Hall.
After a year out of action, the event this year promises to be the "hospitality homecoming" event of the year, as MFDF brings the industry together to celebrate and recognise the achievements and challenges of this extraordinary time.
The 2021 award categories will be announced soon, so keep your eyes peeled.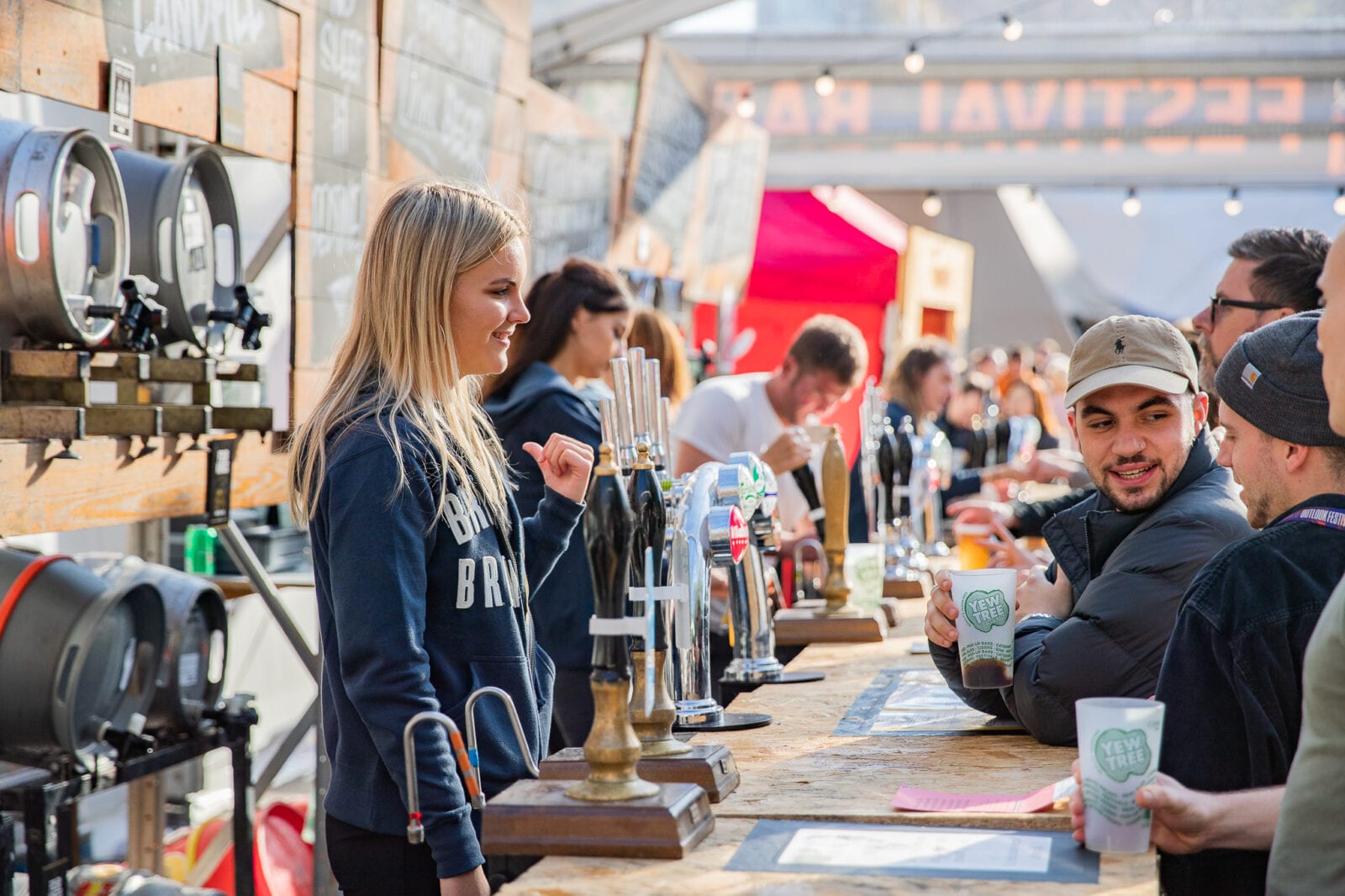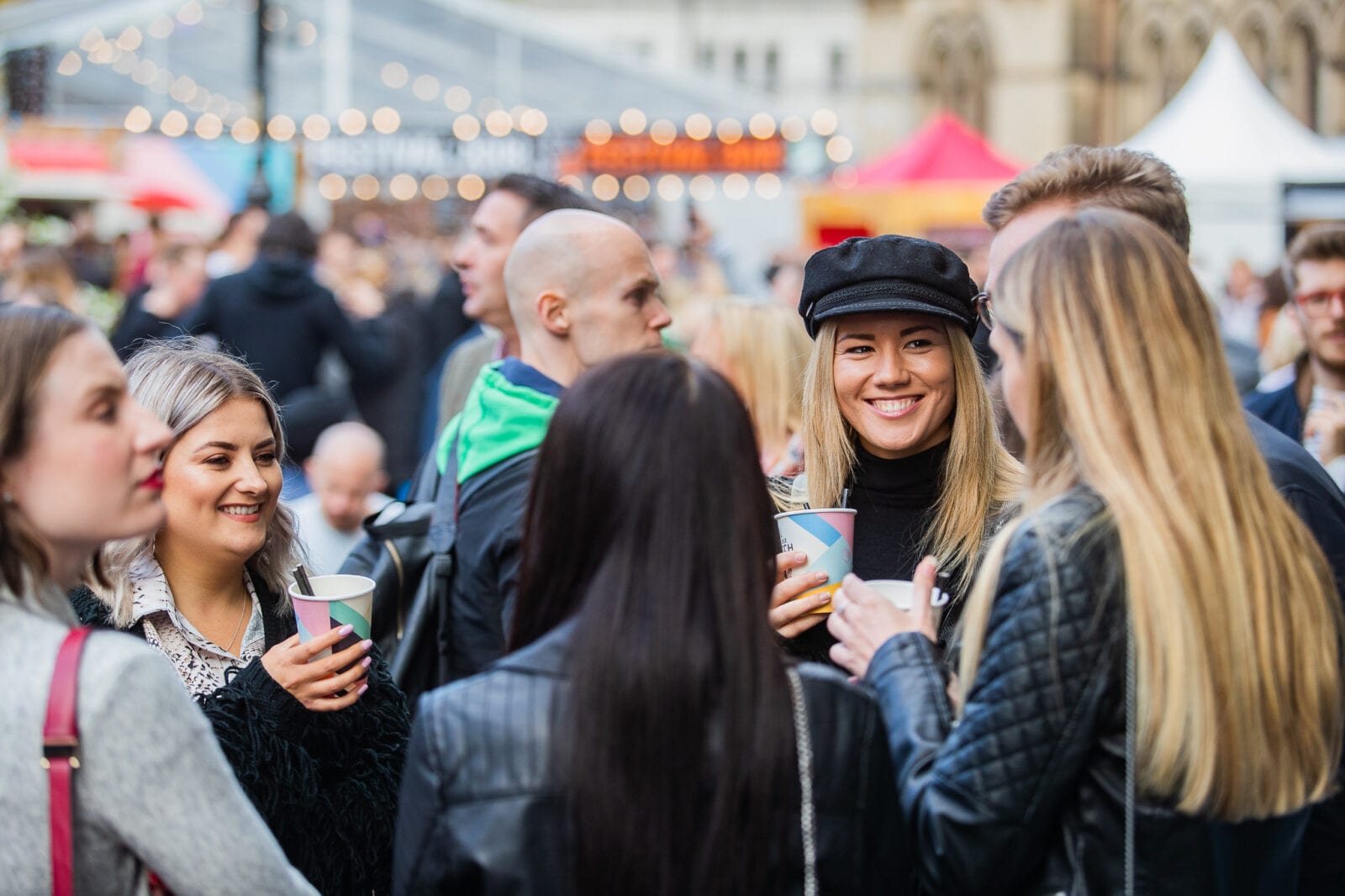 Speaking on the festival's return this year, Alexa Stratton-Powell – Festival Director at Manchester Food and Drink Festival (MFDF) – said: "This year's festival is about celebration, reflection and recovery [as] it has been an extraordinarily difficult time for the hospitality industry, and so too for the festival and all the events companies and professionals around the country.
"Postponing last year's MFDF was a very difficult decision, but the right one.
"This year we'll come together to do what Manchester does best – support each other and our city. We want to create the most exciting festival yet, celebrate as many of our hospitality businesses as possible and make sure everyone has a brilliant time enjoying the region's amazing food and drink.
"We're particularly excited to be announcing the MFDF Gala Dinner and Awards are back [as] they give everyone a chance to recognise the achievements of our unrivalled hospitality community [and] we will be back soon to announce the award categories, nominees and how to vote.
"[This will] give everyone the chance to get behind their food heroes."
Andrew Kenny – Managing Director of Just Eat UK – added: "We're delighted that the plans for MFDF have been finalised and we can share the good news. We are really looking forward to celebrating with our customers, our local restaurant partners and the whole of Manchester at MFDF this September."
As it stands, Manchester Food and Drink Festival (MFDF) will  be delivered in line with current event guidance, and the festival team will be monitoring the situation closely as they continue to plan the event.
The new 'MFDF Planner' is ready to download for 2021 too.
Bringing the "festival to your fingertips like never before", app users will be able to browse the full festival programme, reserve tables at the Festival Hub and vote in the MFDF awards too, so head to the Apple and Android app stores to download by searching 'MCR Food and Drink Festival'.
___
You can find more information ahead of the event via the MFDF 2021 website here.