Food & Drink
NEW MANC EATS featuring sausage roll-steak bake pies and a new Italian restaurant
Plus, a new home for Kong's Chicken Shop, the arrival of SEVEN new Mancunian food traders down at the Etihad and more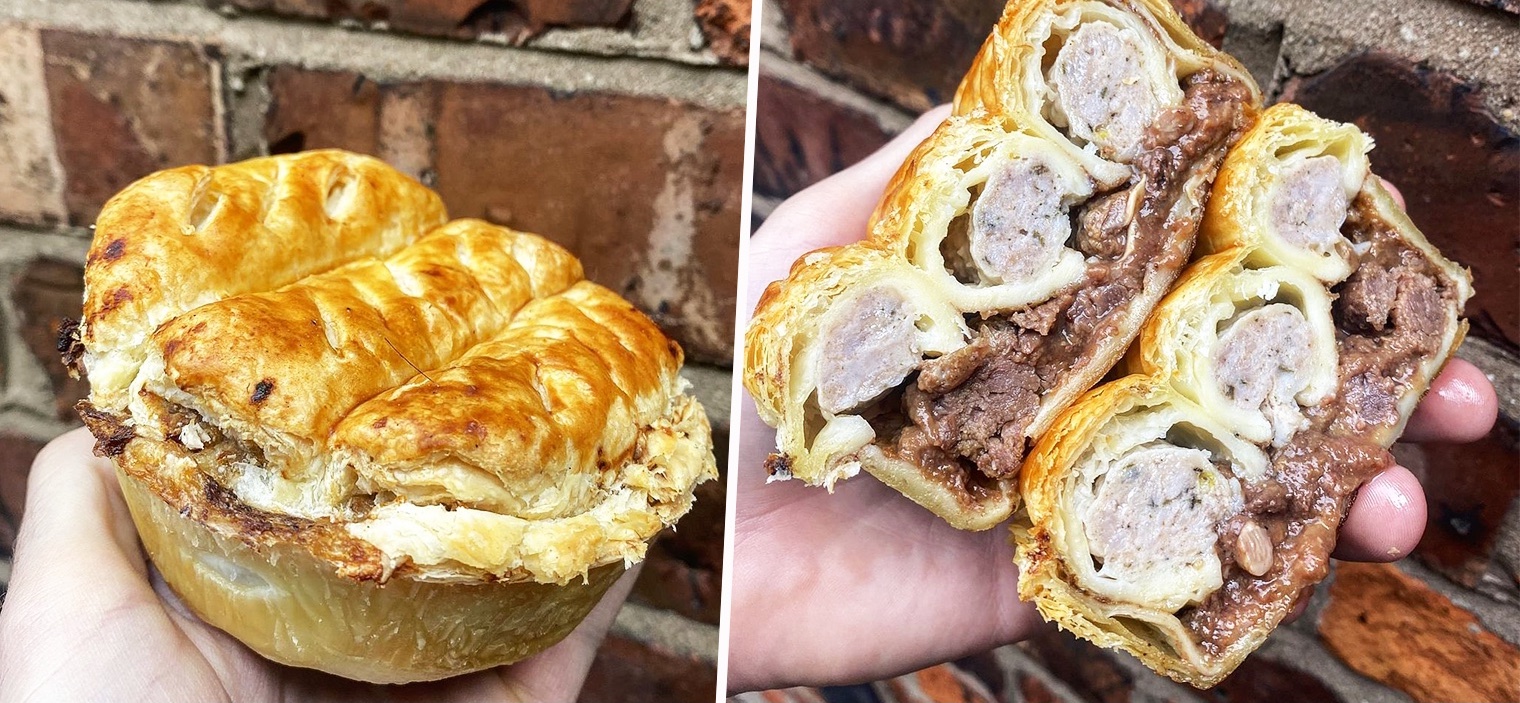 This week in Manchester, we've plenty of new food and drink spots to get you excited about.
From the sausage roll-steak bake pie hybrid that's got the whole city talking, to a gorgeous new Italian restaurant from one of the city's longest-standing restauranteurs, there's lots to look forward to.
Keep reading to discover our top food and drink picks in Manchester for the week.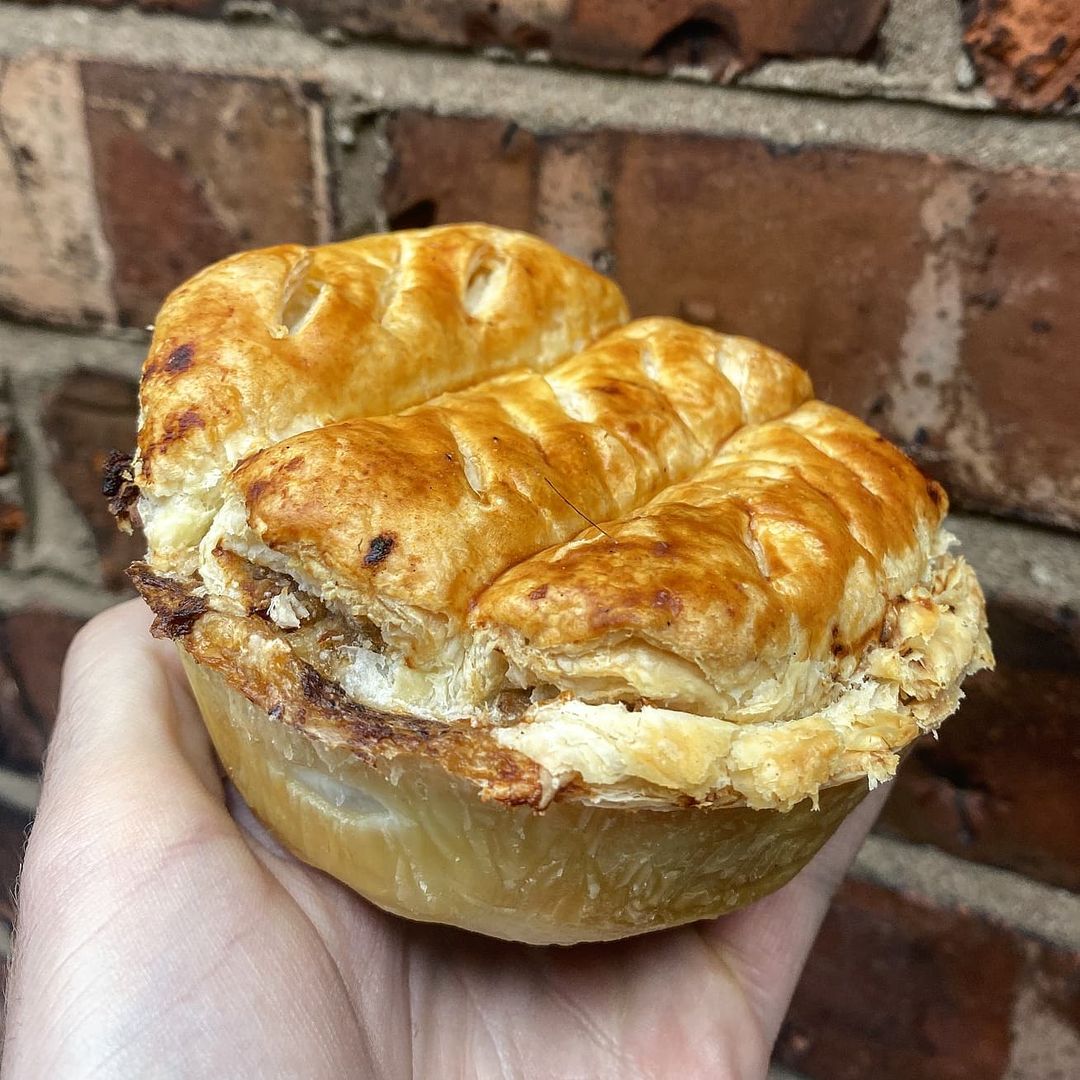 A pie combining sausage rolls and steak bakes
The mum and son pie-making duo behind newcomer Potters Pies has already hit on a winner ahead of their first market pop-up in Ancoats this weekend.
Since sharing the picture of their steak bake-sausage roll hybrid pie to Instagram, Manchester's interest has certainly been piqued – so we expect there's going to be quite the queue for these bad boys on Saturday.
They do make other pies though, too – including a very special cheese and onion creation by the late Alan Potter, credited with "pretty much starting the whole thing off". Now made by Grandma Potter to a closely guarded recipe, these will be available alongside the much-talked-about sausage roll hybrid this weekend. Get down early to avoid disappointment.
Find Potter's Pies at Ancoats pop-up this Saturday 28th September at its new home on Cutting Room Square.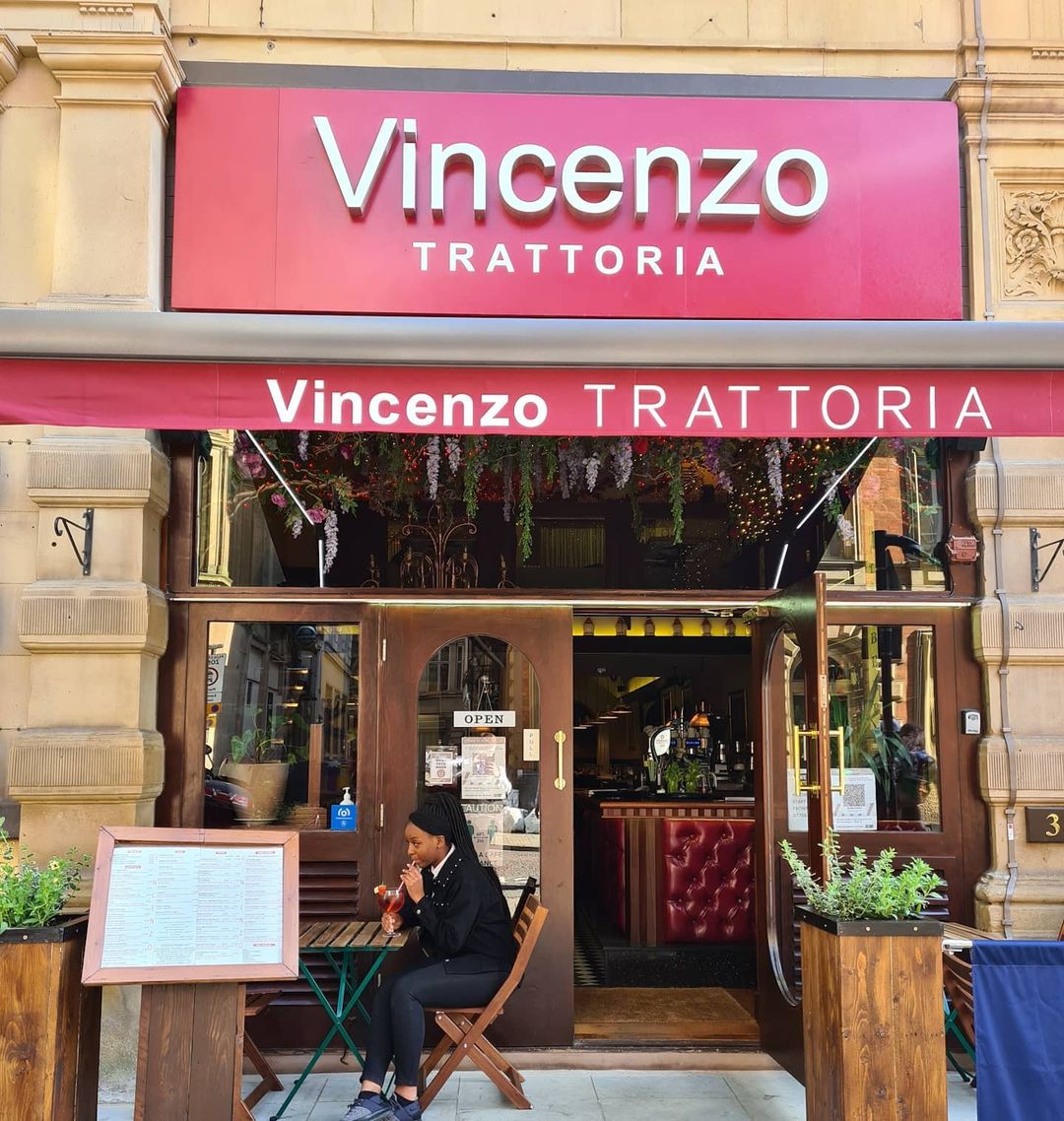 A gorgeous new Italian restaurant from the Dom's Taverna team
Vincenzo Trattoria initially opened at the start of 2020, but in a year (and then some) beset with issues for the hospitality industry, it's spent more of its time closed than open – and battled off a takeover bid from competitor Salvi's in the process.
Named after the owner's late father, it comes from the same team behind the popular (and now sadly closed) Dom's Taverna restaurant on Deansgate – a haven for quality southern Italian cuisine in the city.
On the menu here you'll find a good selection of classic mains like saltimbocca alongside classic pizza and pasta dishes. Everything is made fresh to order, and we recommend you try the special spicy sausage which Dom makes himself in house.
Find Vincenzo at 34 St Ann St, Manchester M2 7LE.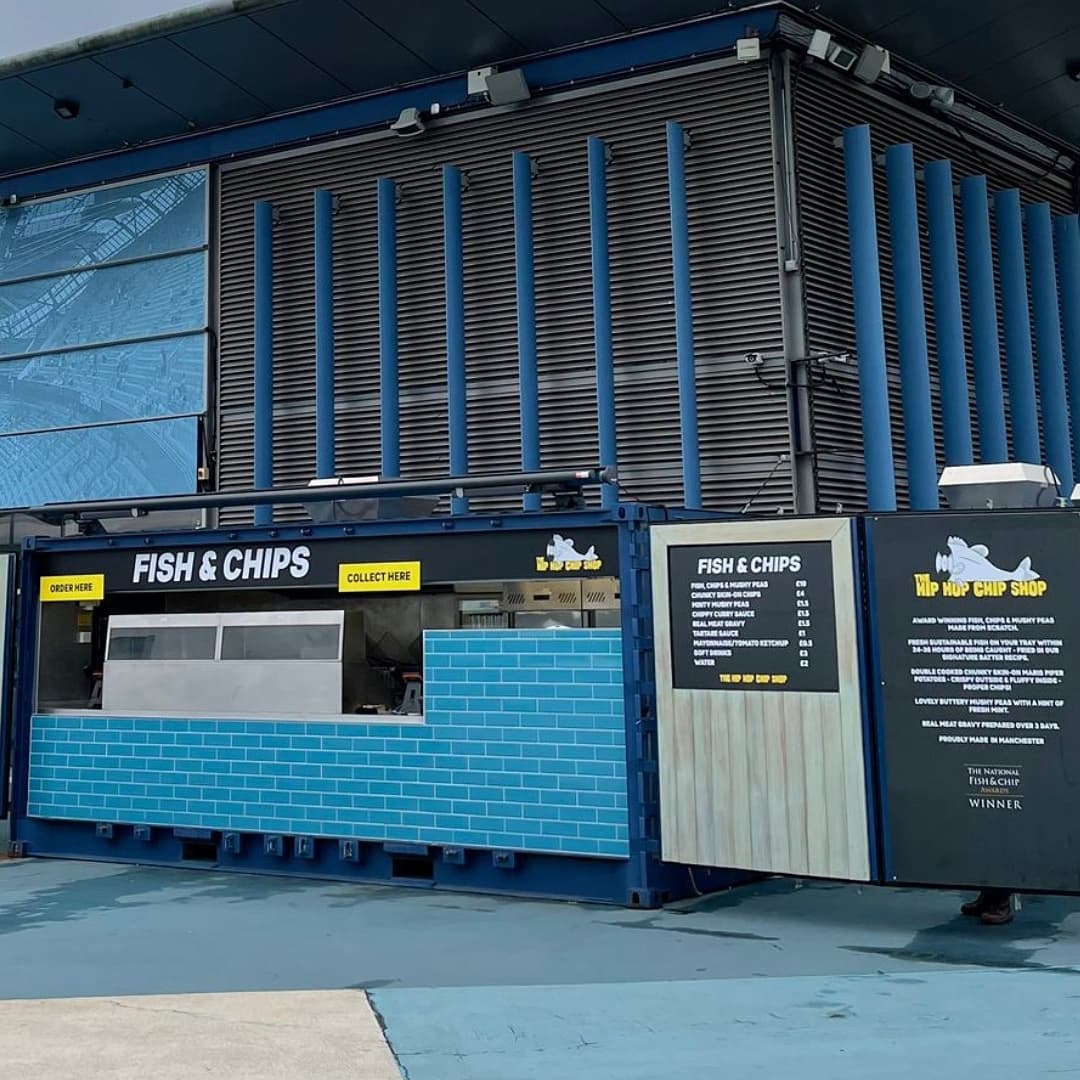 A host of new independent street food traders at the Etihad
Whether you're red or you're blue, we hope we can all agree that it's a joy to see local independents replacing chain brands over at the Etihad.
Man City is now working with seven local street food traders and four independent brewers, meaning you can now enjoy some tasty bevs from the likes of Beatnikz Republic, Seven Brothers, Track and Runaway down at this end of town on matchdays.
They're joined by Mancunian food traders South Manny Flavaz, HM Pasties, Northern Soul Grilled Cheese, Hip Hop Chip Shop, and Panchos Burritos, as well as Liverpudlians Oh So British Kitchen – bringing an end to the lackluster van burgers of days gone by.
Find them serving at the Etihad stadium on Ashton New Rd, Manchester M11 3FF on match days.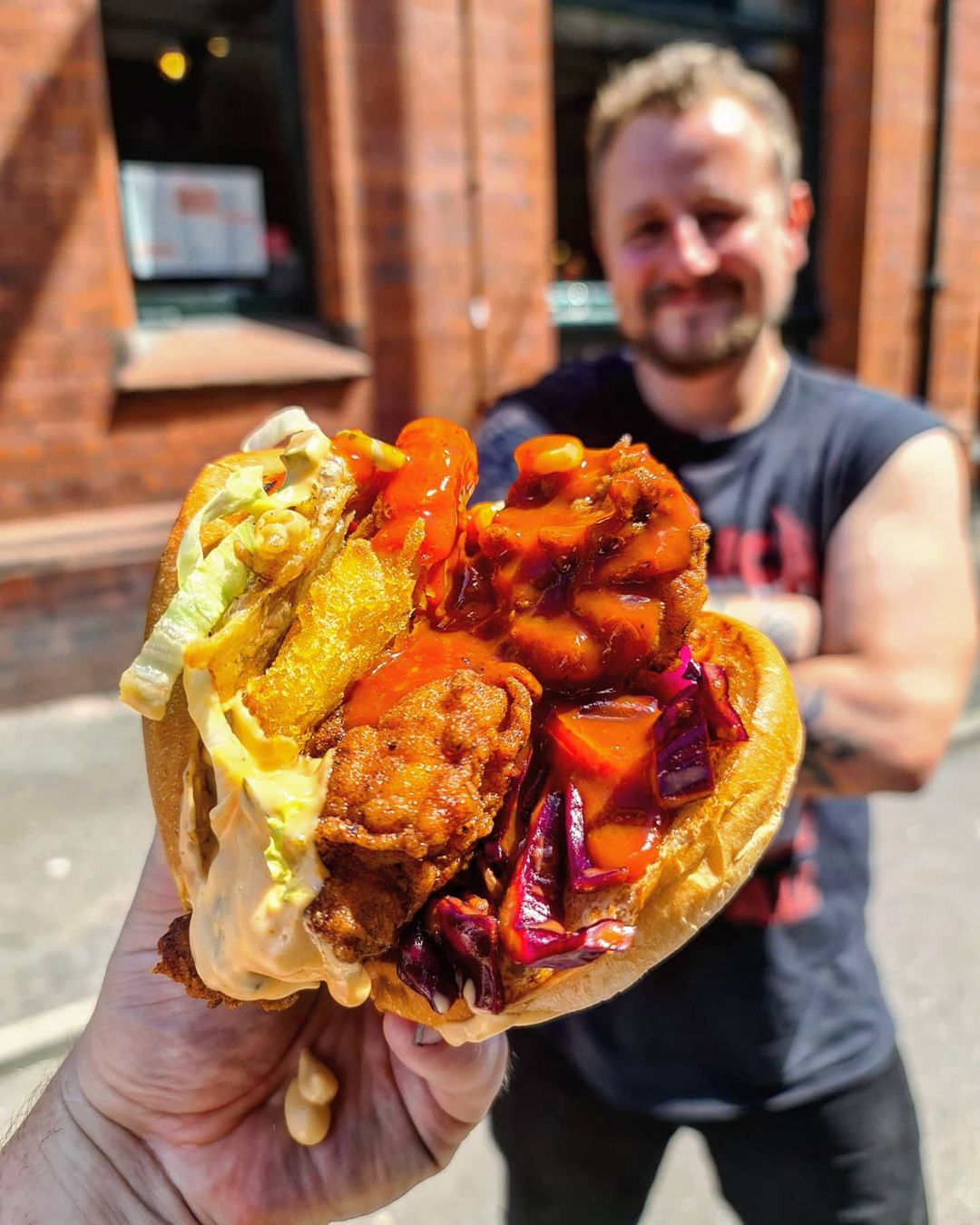 A new home for the creators of Manchester's favourite fried chicken dinners
The creators of Manchester's favourite fried chicken roast dinner have this week moved into a new home on Portland street.
Kong's Chicken Shop has revealed it will be taking over the kitchen at Foundation Coffee House there for at least the next few months, opening its doors from this Thursday 26 August. Of course, they don't just do roast dinners – they first made their name cooking up chicken burgers, so it seems appropriate they're launching at their new home on national burger day.
There is lots to look forward to here over the coming weeks, with rumours of a new ice cream menu currently doing the rounds amidst promises of new dishes on the way. Watch this space.
Find Kong's Chicken Shop at 11 Portland St, Manchester M1 3HU from Thursday 26, then Wednesday to Sunday 5-10 pm every week.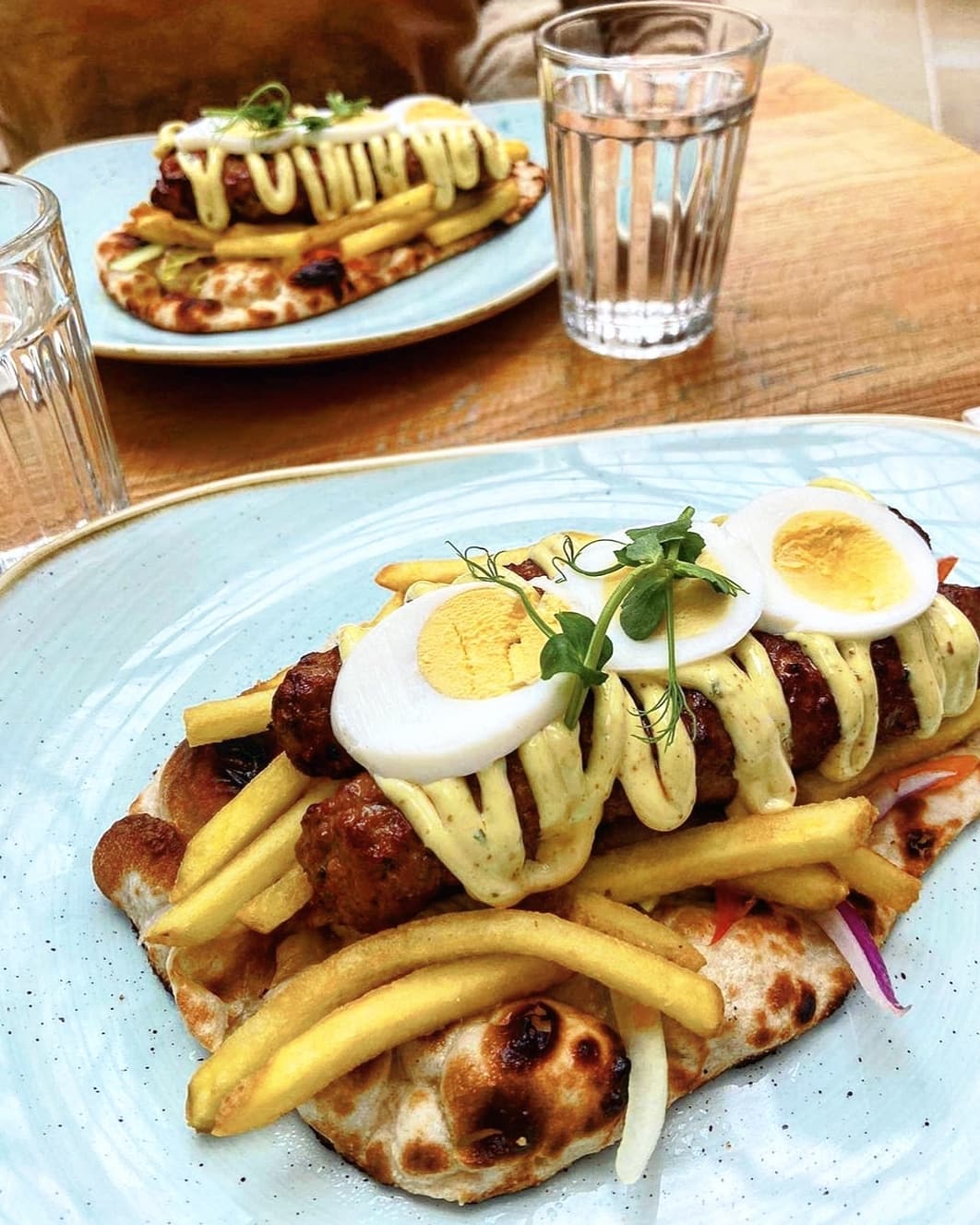 A new Indian bottomless brunch with unlimited mango mimosas
Delhi House Cafe in the Corn Exchange is the place to be if you're planning on brunching bottomless this weekend.
Think chicken tikka with fluffy homemade naan and chips, bottomless mimosas, paneer wraps and rose sangrias. Think two courses and as many drinks as you can neck in ninety minutes for just £31.95. This is the new bottomless brunch deal that's got Manchester by storm this week.
Available Thursday to Sunday, walk ins are welcome but booking is recommended. We expect it's going to be busy this weekend. Fortunately, they have a lot of seats inside.
Find Delhi House Cafe at Unit 10, The Corn Exchange, Manchester M4 3TR.
Feature image – Potter's Pies