Food & Drink
Northern Monk team up with Mash Gang to brew sour gummy worm craft beer
The innovative new brew Gary's Fizzy Army is a combined effort with Mash Gang and local artist LeiMai LeMaow.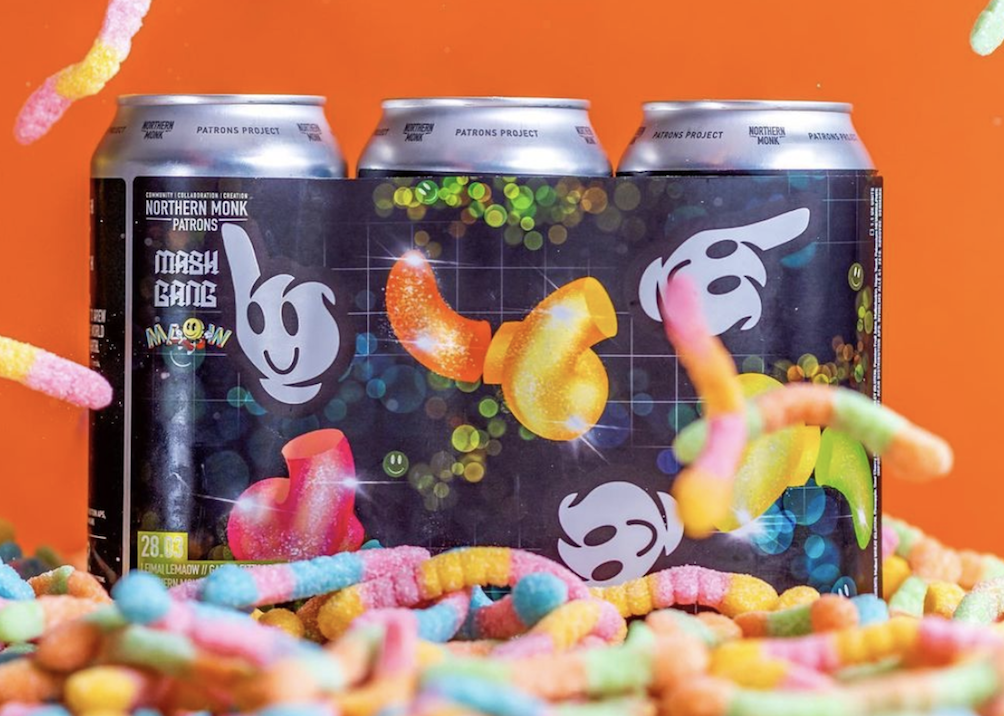 In one of the most intriguing alcoholic innovations of 2021 so far, a northern brewery has come up with a recipe for a craft beer that tastes just like sour gummy worms.
Northern Monk has teamed up with low-ABV connoisseurs Mash Gang to create a 2.4% Berliner Weisse that mimics the 'mouth-puckering zing' of sweet shop treats – titling their concoction Gary's Fizzy Army.
Packed with 2,000 kg of pineapple, passionfruit, blueberry and sour cherry, the beer is being tipped to cause quite the commotion – with Northern Monk even going so far as to call it one of their favourite beers yet.
Available in 440ml tins, Gary's Fizzy Army also sports an eye-catching label designed by Manchester-based artist LeiMai LeMaow – who is working with Northern Monk on a series of character-themed beers.
Fizzy Army represents the third addition to the series – following in the footsteps of Astro Gary (an astrobelt sour IPA) and Micki Pop (a cherry cola IPA). ⠀
Describing the beer, the brewery said it was a "mash up of different fruits [that] captures the lucky dip of flavours you get with a bag of fizzy sweets."
Cans are priced at £3.95 and are available online via the Northern Monk shop.
Northern Monk has been adding experimental additions to their range in recent weeks – including CBD beer Green Heathen; Brazilian chocolate stout OFS036; and a Prawn Cocktail Gose inspired by Seabrooks crisps.