Food & Drink
Pub dog caught using the urinal leaves Stockport punters in stitches
Some have joked Dax was giving a demonstration for the 'gentlemen punters that struggle with the basics of toilet training'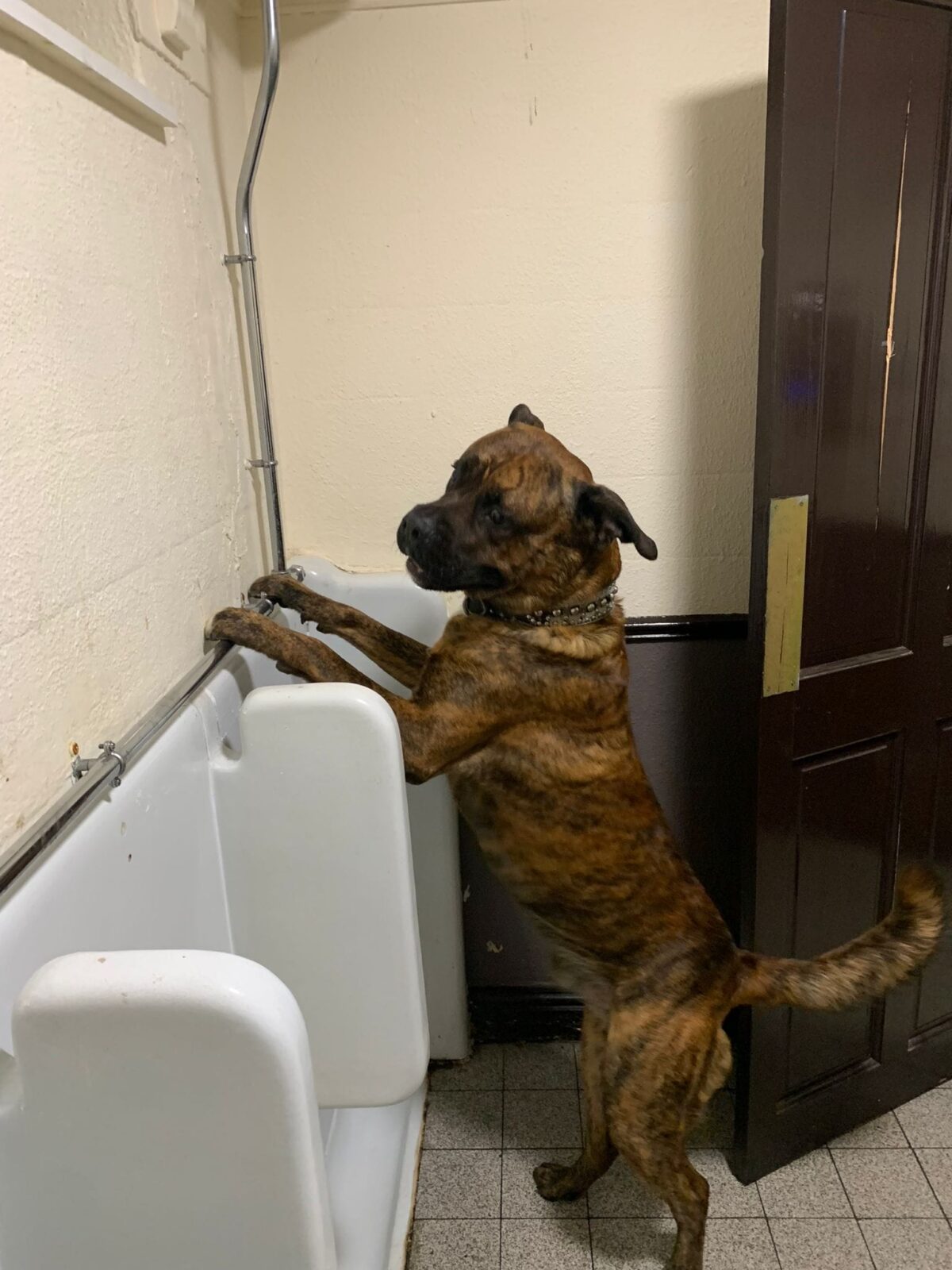 A dog at a pub in Stockport left punters in stitches after he was spotted standing up, alone, using the urinal.
5-year-old Mastiff Cross Dax, who belongs to the landlady at Shaw Heath boozer The Plough, caused a fair bit of hilarity after a customer snapped him standing on his hind legs and relieving himself in the men's bathroom.
The rescue pup, who is a regular fixture at the pub, has been known to use the urinals before – but this is the first time he has been caught on camera.
Sharing the image on the pub's Facebook page, landlady Danielle Duce joked that Dax was giving a demonstration to 'gentlemen punters that struggle with the basics of toilet training'.
She also added that, after two years of running the pub, nothing surprises her anymore.
She wrote: "For any of our gentlemen punters that struggle with the basics of toilet training….. here's a quick demonstration from our very own Dax!
"Needless to say, the punter who took the photos was a little surprised when the dog took a leak next to him, but after two years in this pub, nothing surprises me anymore!"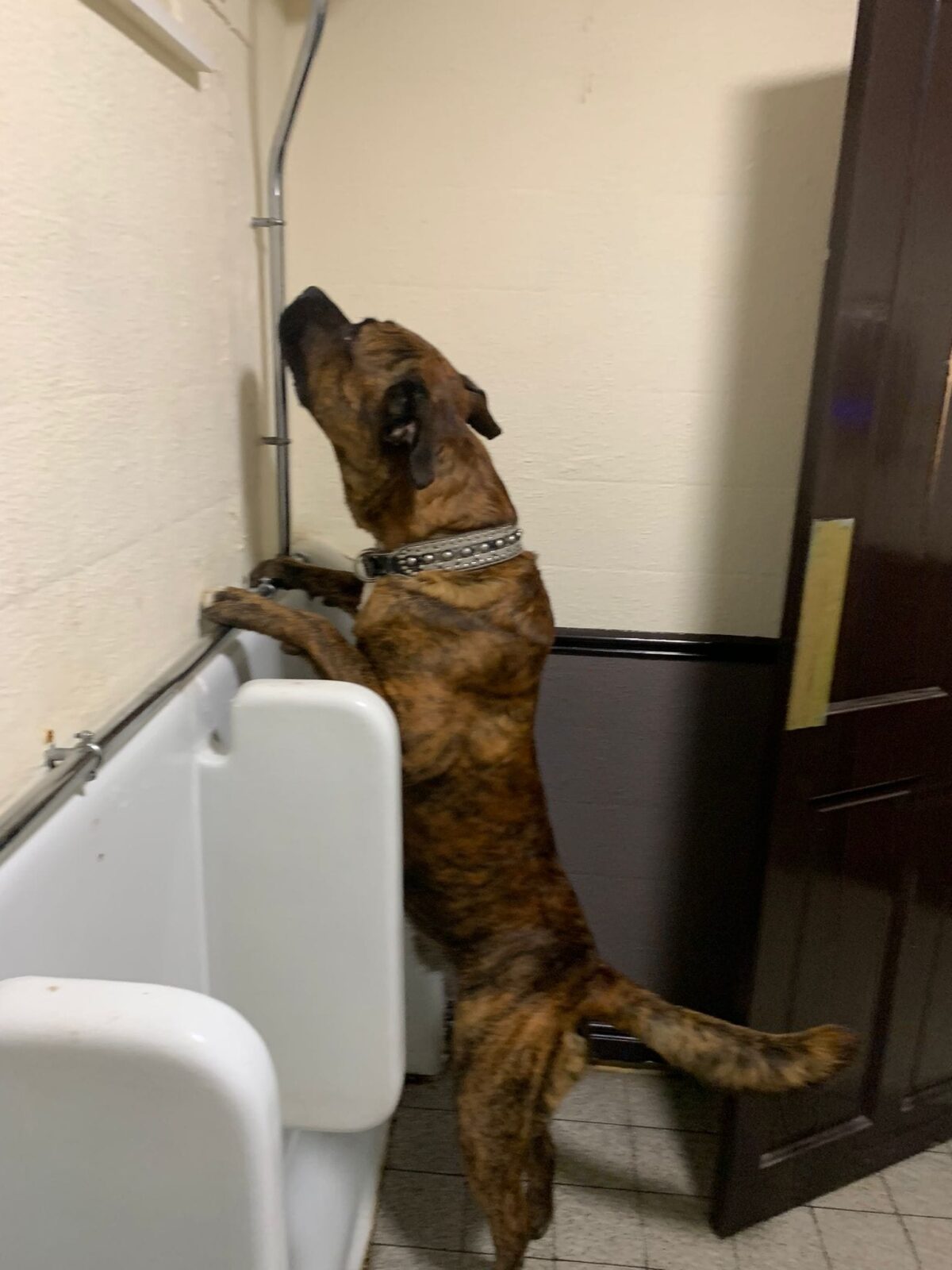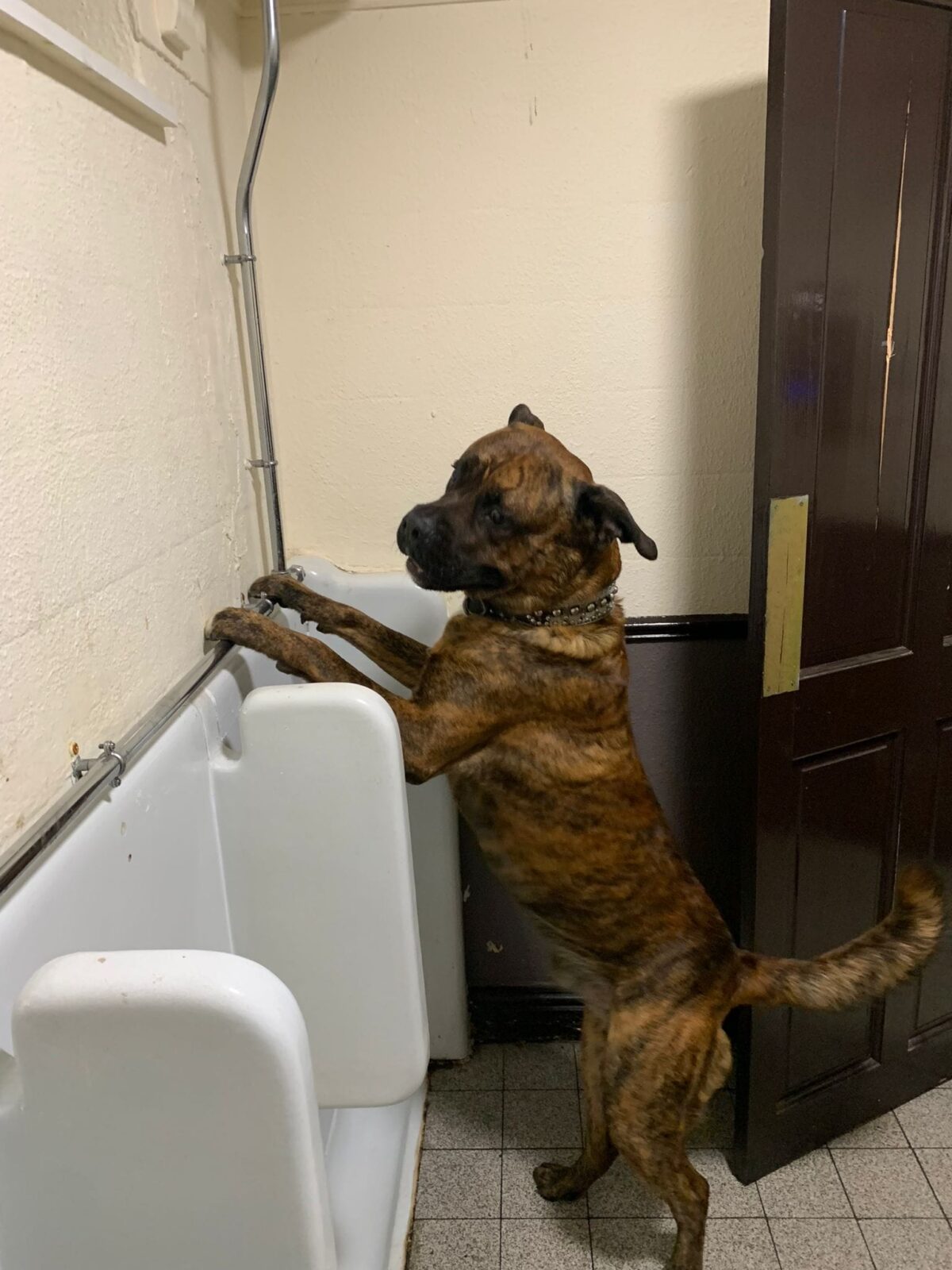 Read more: Man United legend Edwin van der Sar issues statement after coming out of intensive care
The small and traditional terraced boozer has got a fair bit of attention from the post since it was shared on its Facebook page on Monday.
Followers of the pub on Facebook have been quick to comment, with many sharing how funny they thought the whole thing was.
Read more: Harry Styles waxworks unveiled at seven Madame Tussauds sites after 'thousands' of fan requests
One person wrote: "No eye contact whilst peeing and as far away as possible from anyone else at the urinals – Dax knows the unwritten rules!"
Another said: "Bet dax didn't miss the pot either"
A third added: "It's brilliant not daft that dog."
Read more: Gemma Atkinson welcomes baby boy with Strictly fiancé Gorka Márquez
A fourth wrote: "See even dog can p*ss without missing whats the lads' excuse."
Featured image – The Plough via Facebook