Food & Drink
The Wythenshawe cafe owned by Lionness legend Jill Scott that got a namecheck on I'm A Celebrity
The shop is currently selling 'Bushtucker pick and mix' to rally support for Jill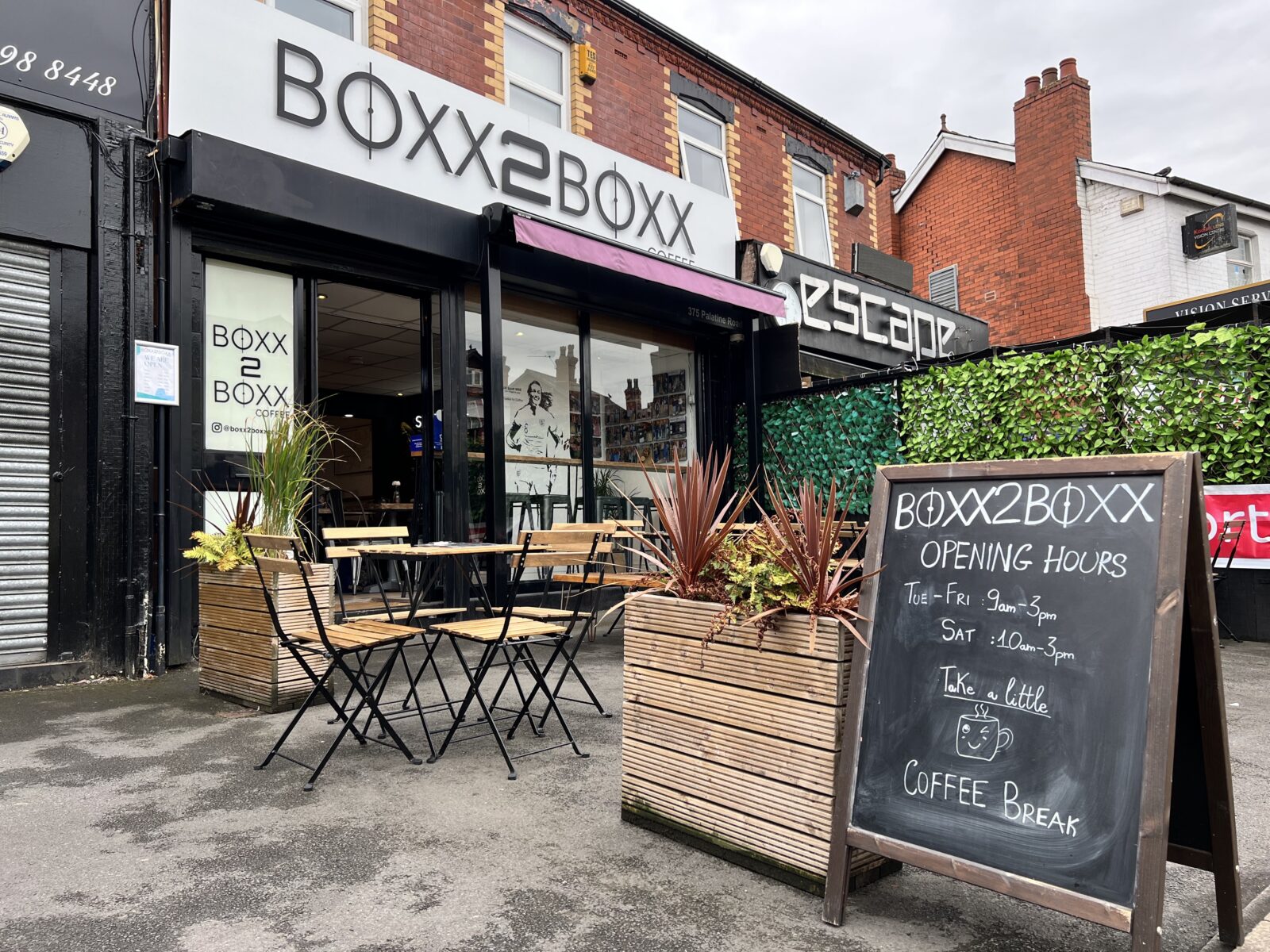 For those who've been watching I'm A Celebrity on ITV, it's fair to say this season has already had some serious ups and downs – not least the controversial decision of producers to book former Health Secretary Matt Hancock (and for the princely sum of £400k, no less).
One group particularly affected by the start of the show included the Covid Bereaved Families For Justice, who have gone to great lengths to make their disapproval known in recent weeks; including flying a banner over the camp reading: "Covid bereaved say Get Out of Here!"
But amongst the criticism and controversy, there have been some light-hearted moments too – as we saw on Sunday night when campmate and Lionness legend Jill Scott's Wythenshawe cafe got a namecheck during the 'Partners in Grime' trial.
As campmates were quizzed on details of others in the group, Jill was up first. Showered in a swarm of bugs that dropped onto her head, Ant and Dec then asked her how many haircuts Hollyoaks actor Owen Warner had a week.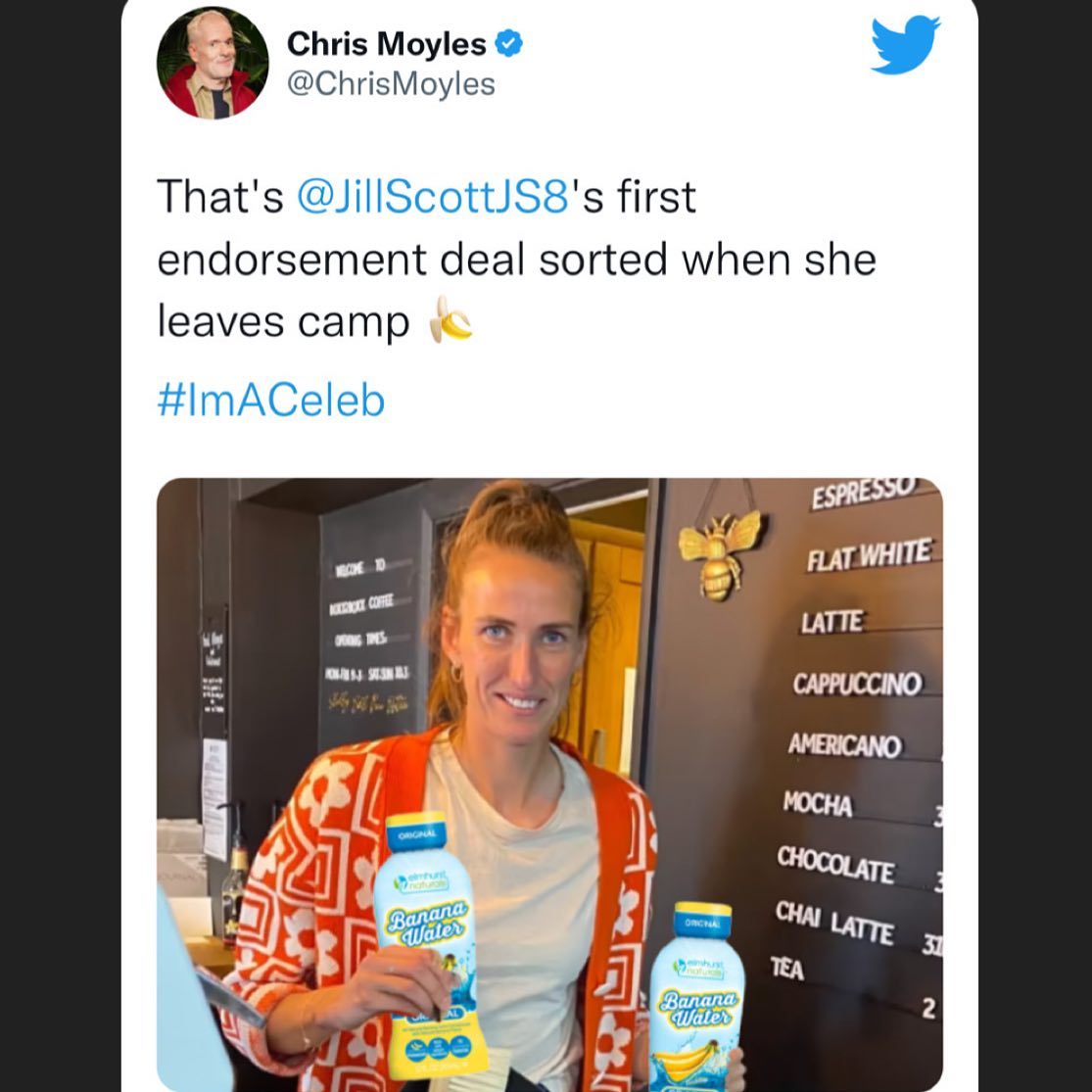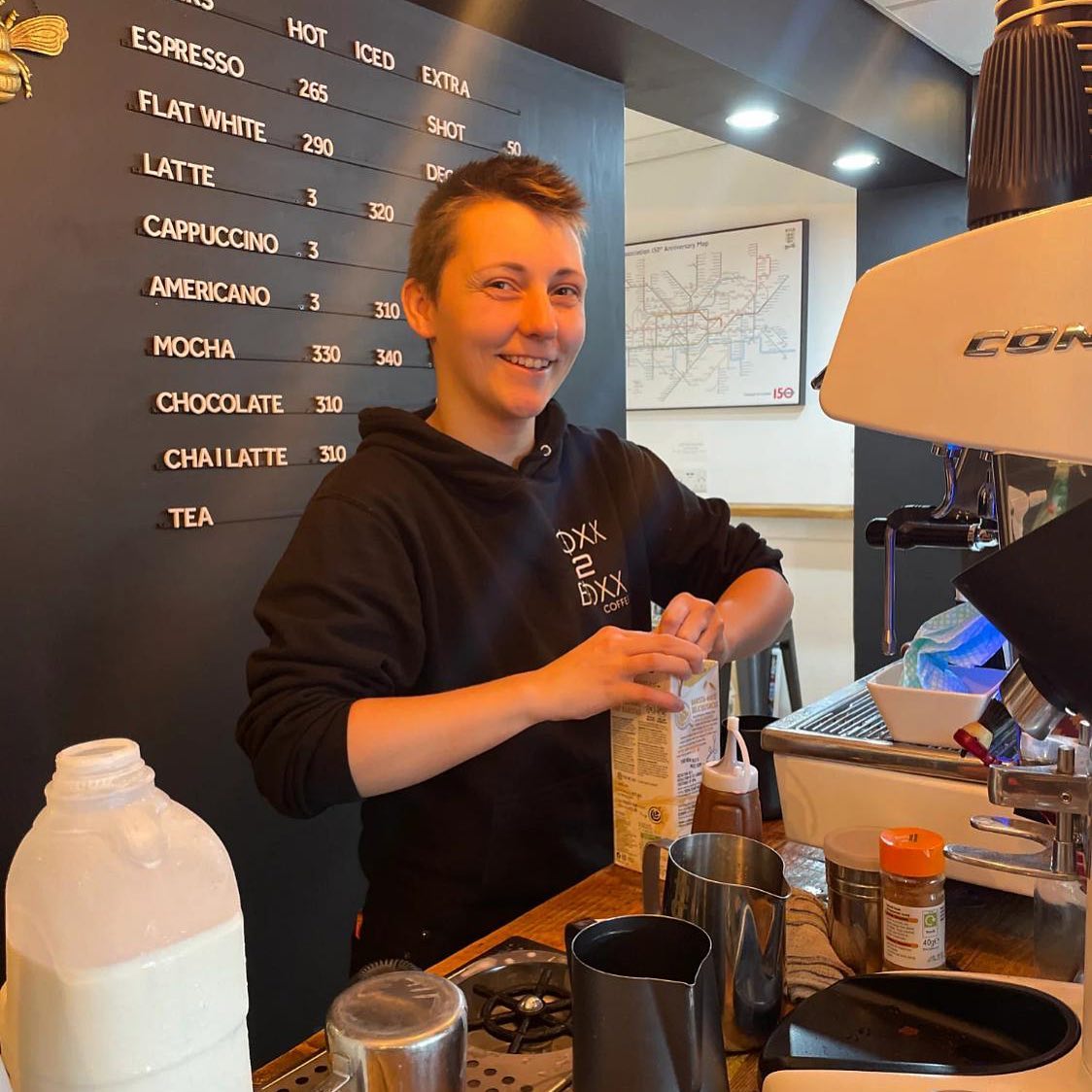 Up next, Jill was asked to place her headphones over her ears whilst Owen was asked the name of her coffee shop, to which he correctly replied "Boxx2Boxx".
It's not the first time that the cafe's name has come up on the show, with Jill previously apologising for making everyone hungry after revealing to campmates that she had opened a coffee shop with her fiancee Shelly Unitt during the lockdown.
Read more: The highest-paid I'm A Celebrity contestants, in order – and it's not who you're expecting
She told her ITV co-stars that she sells bacon sandwiches, paninis and cakes at her Greater Manchester coffee shop, alongside other items.
In a confessional, Owen Warner later told viewers to imagine going to a coffee shop and seeing the Lionness serving you a coffee – leading viewers eager to pay the shop a visit.
A quick look at the coffee shop's Instagram shows that the customers are very much behind Jill's jungle expedition, with posts encouraging fans to vote for her amassing tens of thousands of likes.
Scroll down further, though, and you'll spy wholesome-looking pictures of cake, pumpkin spice lattes, smores cookies, bacon muffins, Biscoff and gold bar pies and plenty more.
Based at 375 Palatine Road, Northenden, Wythenshawe, the store takes its name in reference to Jill's position as a box-to-box midfielder and receives regular visits from footballers.
Read more: A huge exhibition featuring hundreds of rare Adidas trainers has opened in Manchester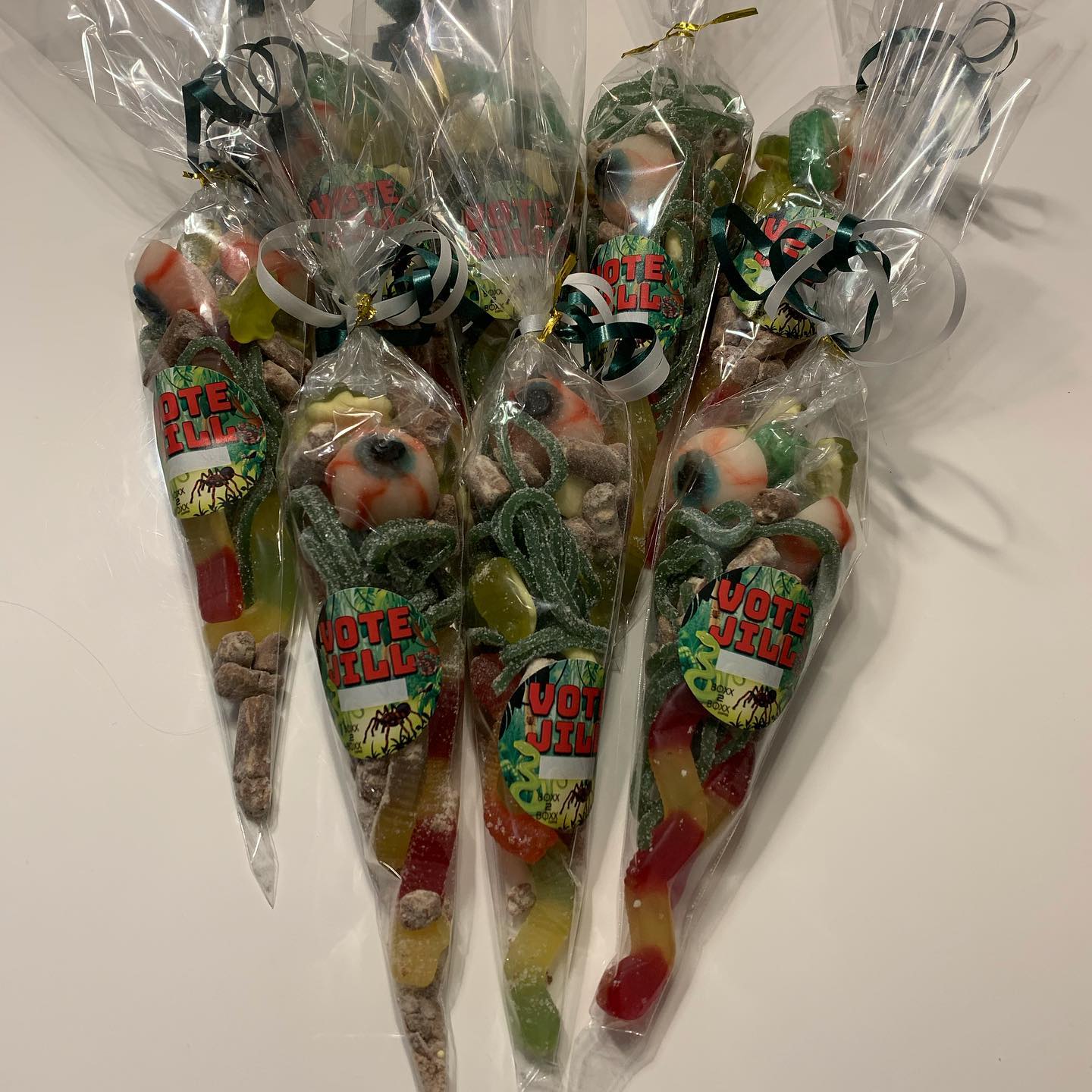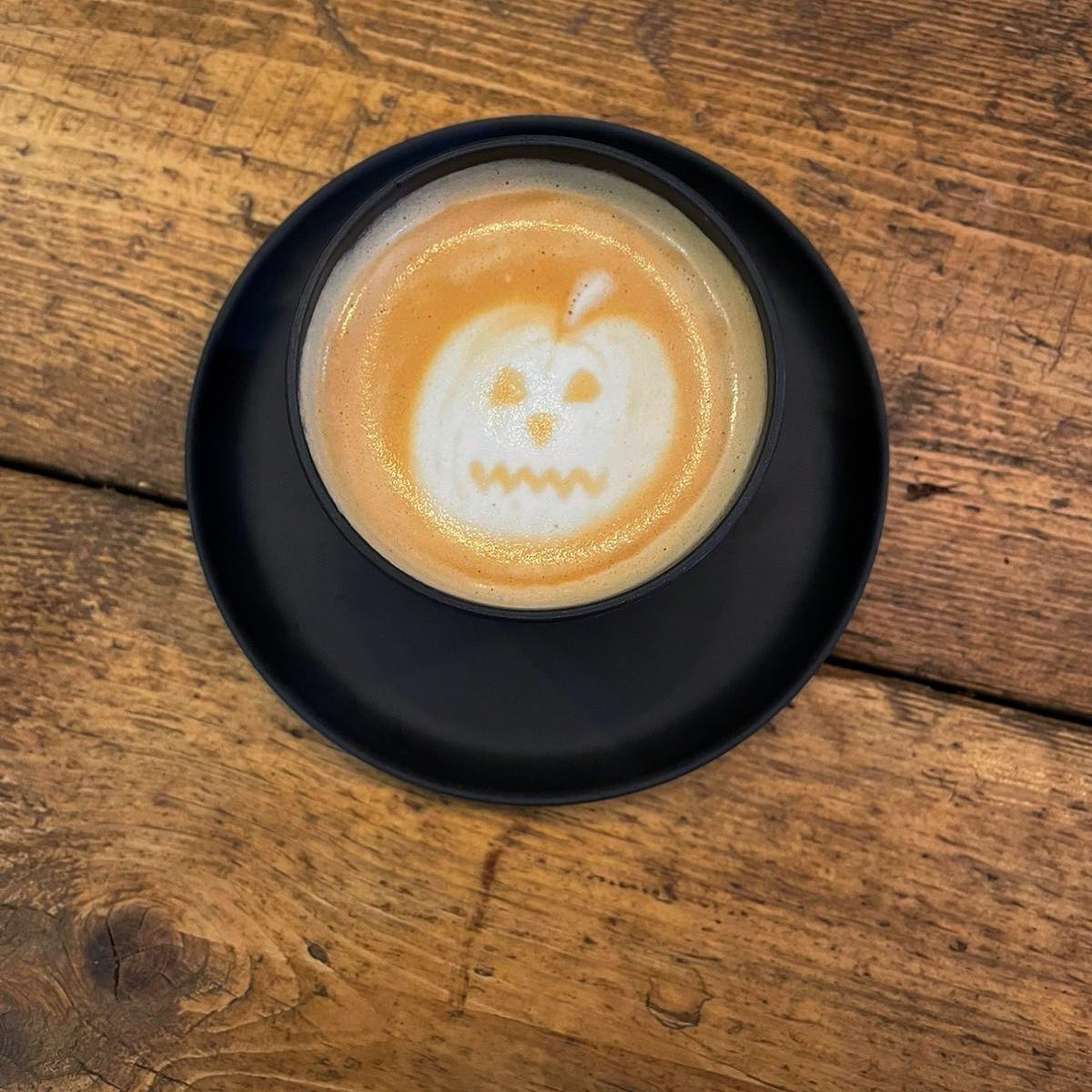 Writing on the Boxx2Boxx website, Jill explained: "I've always loved coffee, travelling around with football, and it started to get to the point where if I had a bad coffee to start the day I would have a bad day so coffee has become very important in my life."
​She added: "It just all happened so quickly. Even now, I have to pinch myself, like as if we have our own coffee shop! I called it Boxx 2 Boxx because of the box-to-box midfield, I thought we could entice some of the players down."
Read more: England captain Harry Kane will now no longer wear 'One Love' armband at World Cup
This summer the Lioness also hosted a Coffee Club podcast on BBC Radio 5 Live, offering an intimate glimpse into women's football with all chats held over a good cup of coffee.
Feature image – The Manc Group