A brand new bar which has been ten years in the making will open its doors in Manchester this April.
Schofield's Bar – created by renowned drinks experts and brothers Joe and Daniel Schofield – will identify as a classic cocktail bar with exceptional drinks, great music and warm hospitality.
The bar, which has been ten years in the making, will be the brother's first joint venture and achieves their lifelong ambition of opening their first bar in their home city.
The Schofield brothers have over 25 collective years of industry experience and a number of prestigious awards under their belt. Joe is the first person in history to have won both the 'International Bartender of The Year' in the Tales of The Cocktail Spirited Awards and 'Bartender's Bartender' at The World's 50 Best Bars 2018.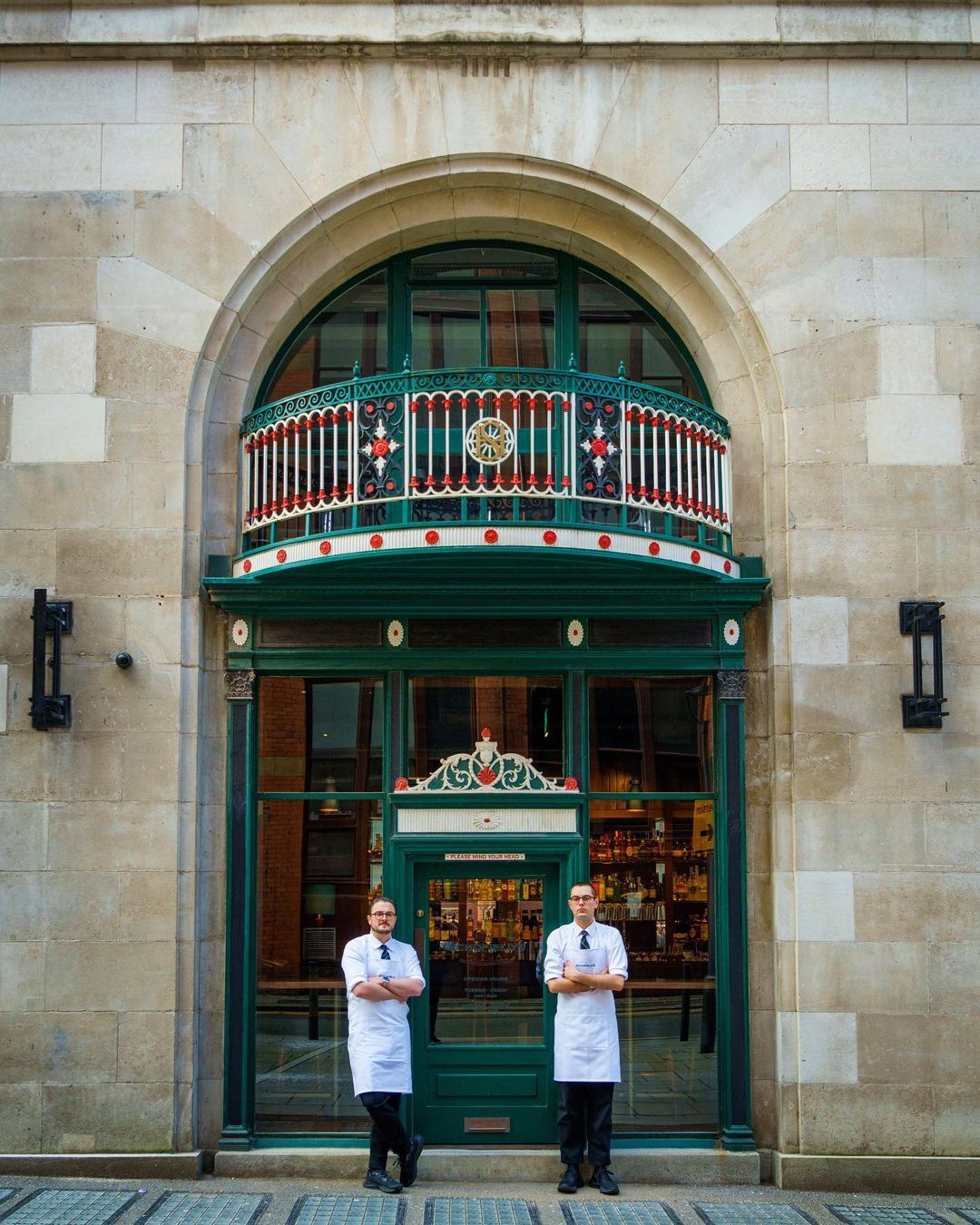 Daniel previously worked as Assistant Bar Manager at Coupette, in London, which picked up accolades such as the 'Best New International Bar' at the Spirited Awards, along with Daniel himself being nominated for 'Bartender of The Year' at the Class Bar Awards 2018.
Schofield's Bar is located in the historic landmark of Sunlight House and will launch with a menu of 24 drinks. Carefully curated by Joe and Daniel, the menu will be headed up by a host of classic cocktails, perfected over the years they have spent honing their craft. There will also be an extensive list of wines, beer and champagne.
The drinks will be complemented with a menu of locally sourced cheese and charcuterie boards, and in the daytime guests can pop in for coffee and pastries from Manchester's Pollen Bakery.
Inside the bar, which seats 70, guests can expect a strong and simple colour palette of navy-blue walls and dark woods. At the heart of the venue is a sweeping wooden bar top and a meticulously selected back bar reminiscent of the world's most iconic bars. The brothers have also spent time sourcing as many items for the bar locally, including bespoke furniture. Outside on the large terrace there is capacity for up to 60* for al fresco drinks.
On the opening of Schofield's Bar, Joe and Daniel said: "It's definitely been challenging opening in a pandemic, but we're so pleased we're able to officially open our doors this month. It's been a dream of ours to open the bar and we always wanted to bring it back to our home city. There's so much happening in Manchester and loads of new and existing talent, so we're excited to be back."
The bar will open this Wednesday (13th April) at 9am and will operate until Sunday at 11pm. It will open an hour later at 10am on Sundays.
Follow Schofield's Bar on Instagram here.