City Centre
Where to find quality, cheap eats in Manchester city centre and beyond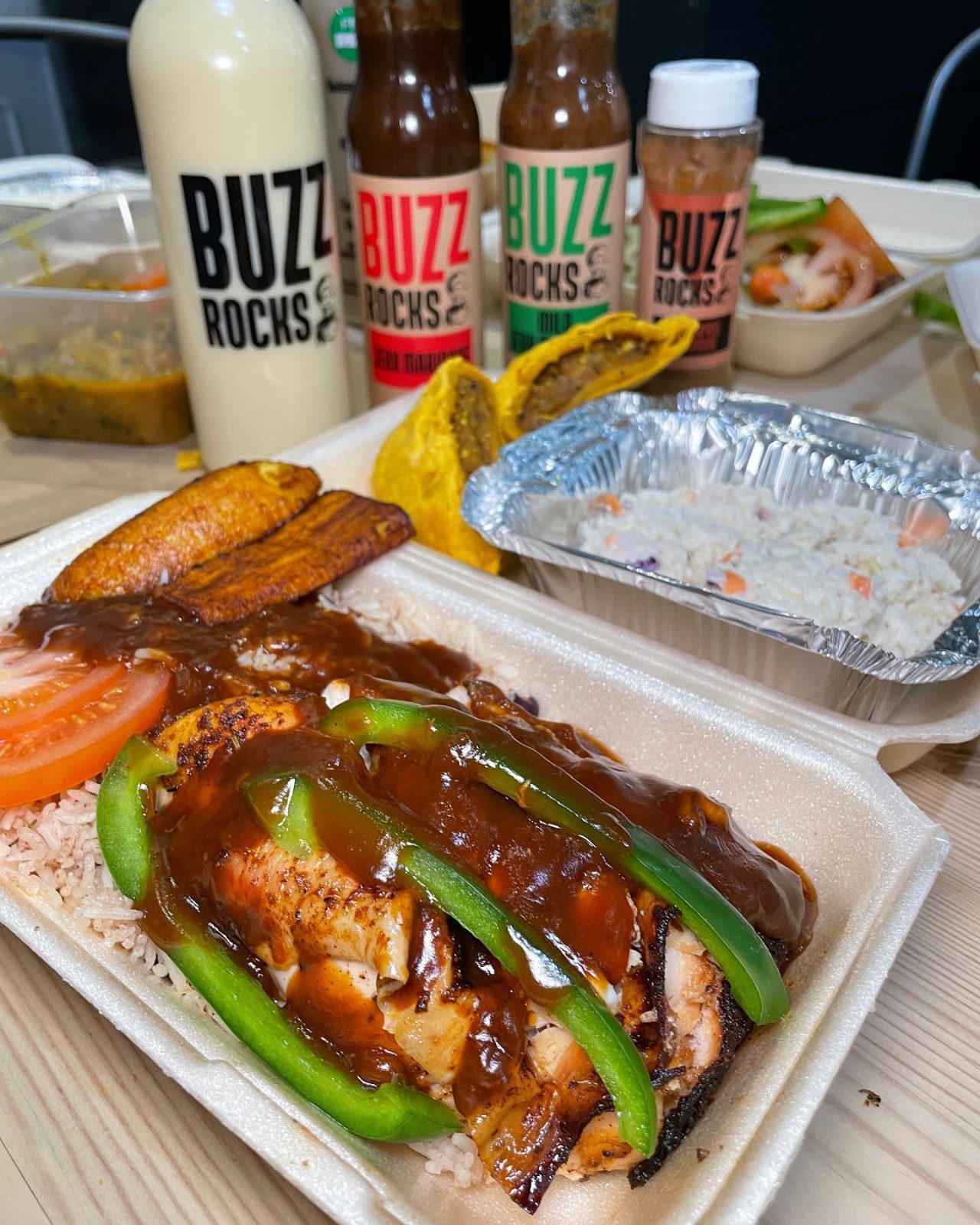 If you're looking for cheap eats in Manchester, you've come to the right place.
From sushi to shawarma, curries, sandwiches, jerk chicken, burgers, rice, noodles and more, if you're dining out on a budget (and let's be honest, who isn't right now) then we're here to help.
We've pulled a list of some of our favourite go-to spots for a solid scran that won't break the bank. Keep reading to discover where to put on your list next.
Got a favourite to share? Tweet us @TheMancUK or message on Instagram @TheMancEats.
Atlas Bakery, Rusholme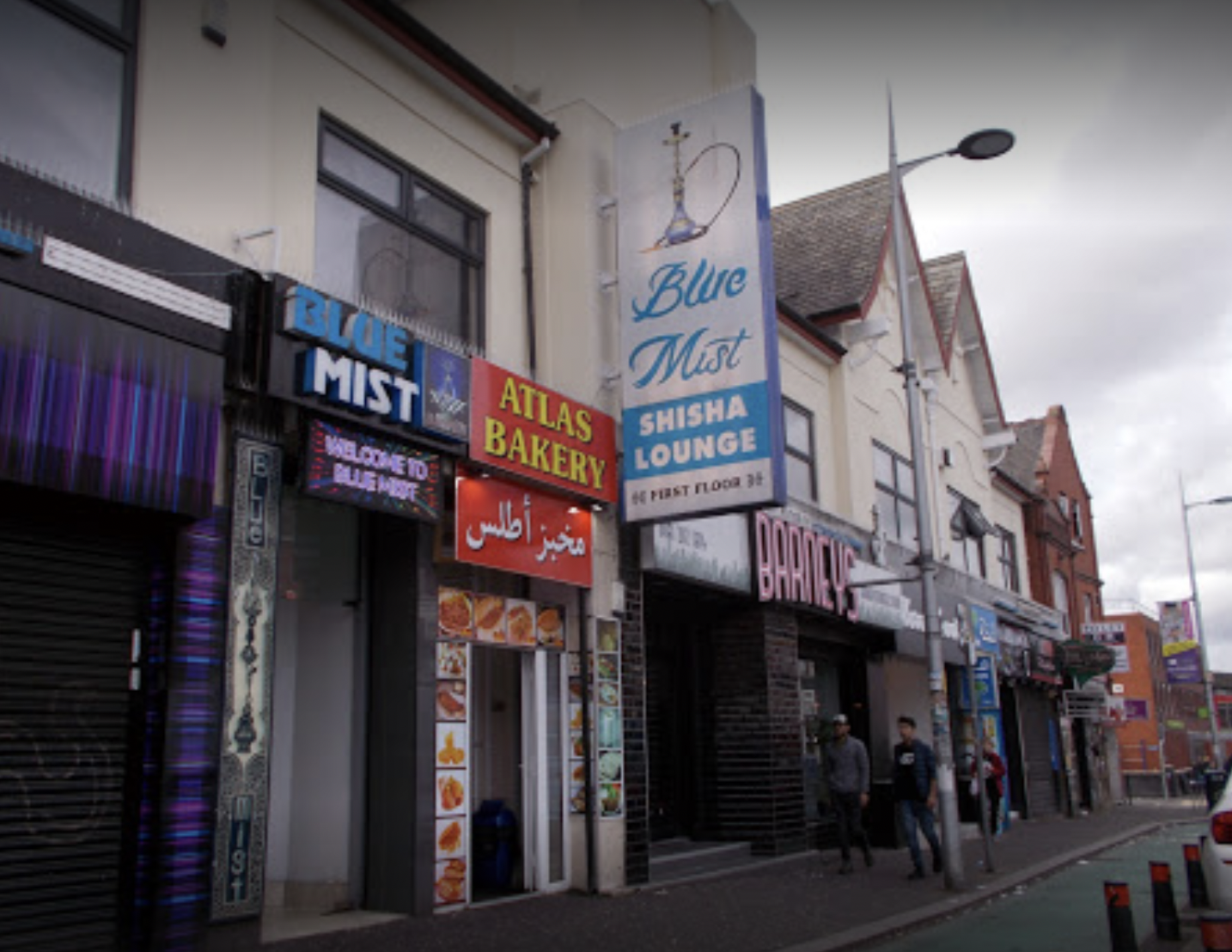 This tiny bakery and shawarma shop in Rusholme is almost too easy to miss. Don't pass it by, though. This might be one of the best bargains to be had in Manchester.
The freshly-made naans, filled with shavings of delicately spiced chicken or lamb, salad and sauce, make a great cheap eat – priced at just £2.50 each. Falafel sandwiches will set you back £2, or you can get 3 naan for just £1. Bargain.
Wasabi, Chinatown / Printworks
A little bit of Japan in Manchester, Wasabi is known for its sushi and tonkotsu ramen – cooked for a minimum of 18 hours.
With two sites in the city, one in Chinatown and another in the Printworks, it also has some great value sushi boxes. Even better, at lunch you can get sushi off the belt from just £1.20 a plate.
EatGoody, Universities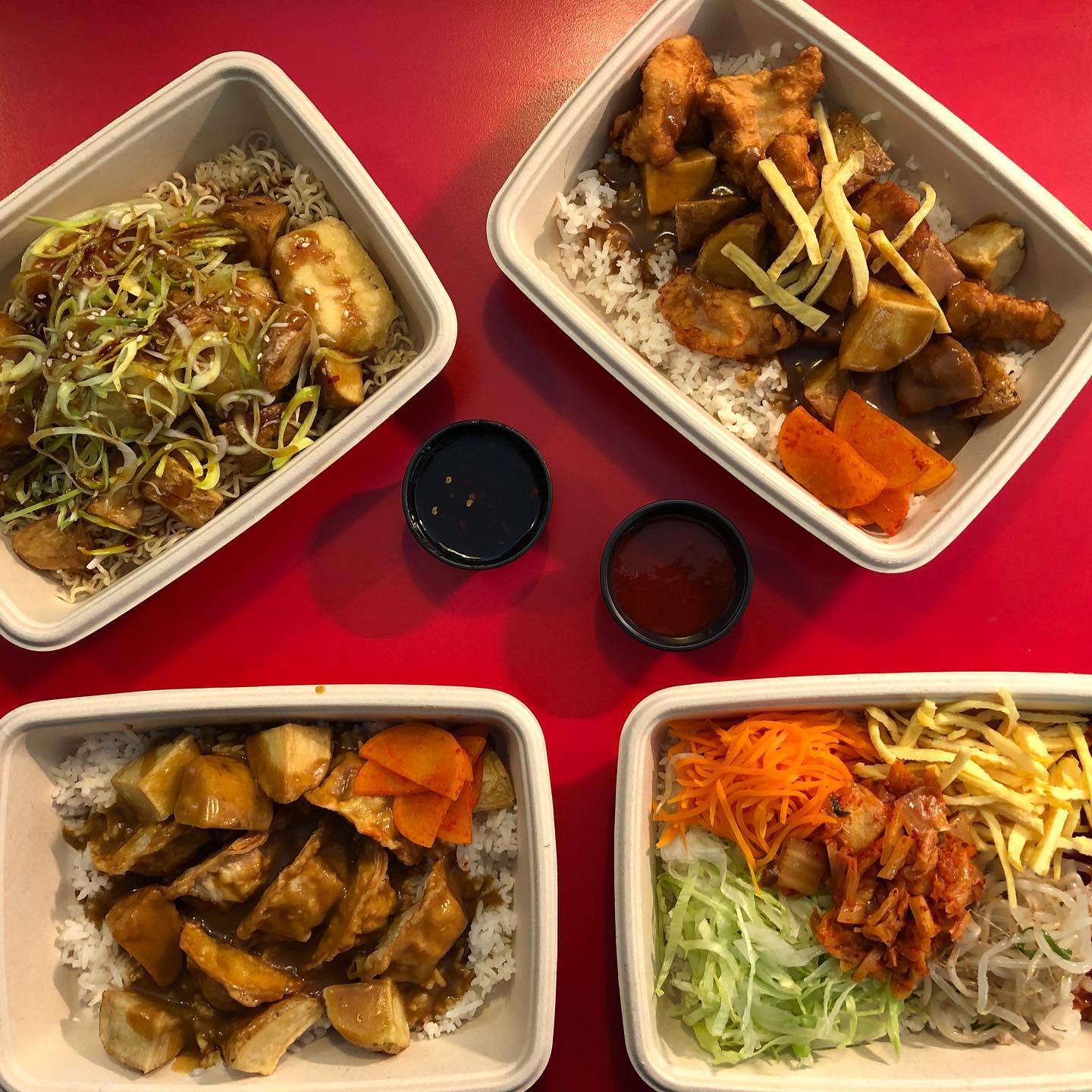 This popular Korean eatery by the unviersities sells boxes in two sizes. Choose from cubed potatoes, rice, spicy rice or noodles for your base, then opt for specials like chicken curry, tofu tempura bimbim, or veg dumpling curry, depending on the day.
Priced from £5.40 for a regular or £7.40 for a large, you get a lot for your money here either way – but can also opt for add-ons like kimchi salad, boiled and fried eggs.
Tzatziki's, Fallowfield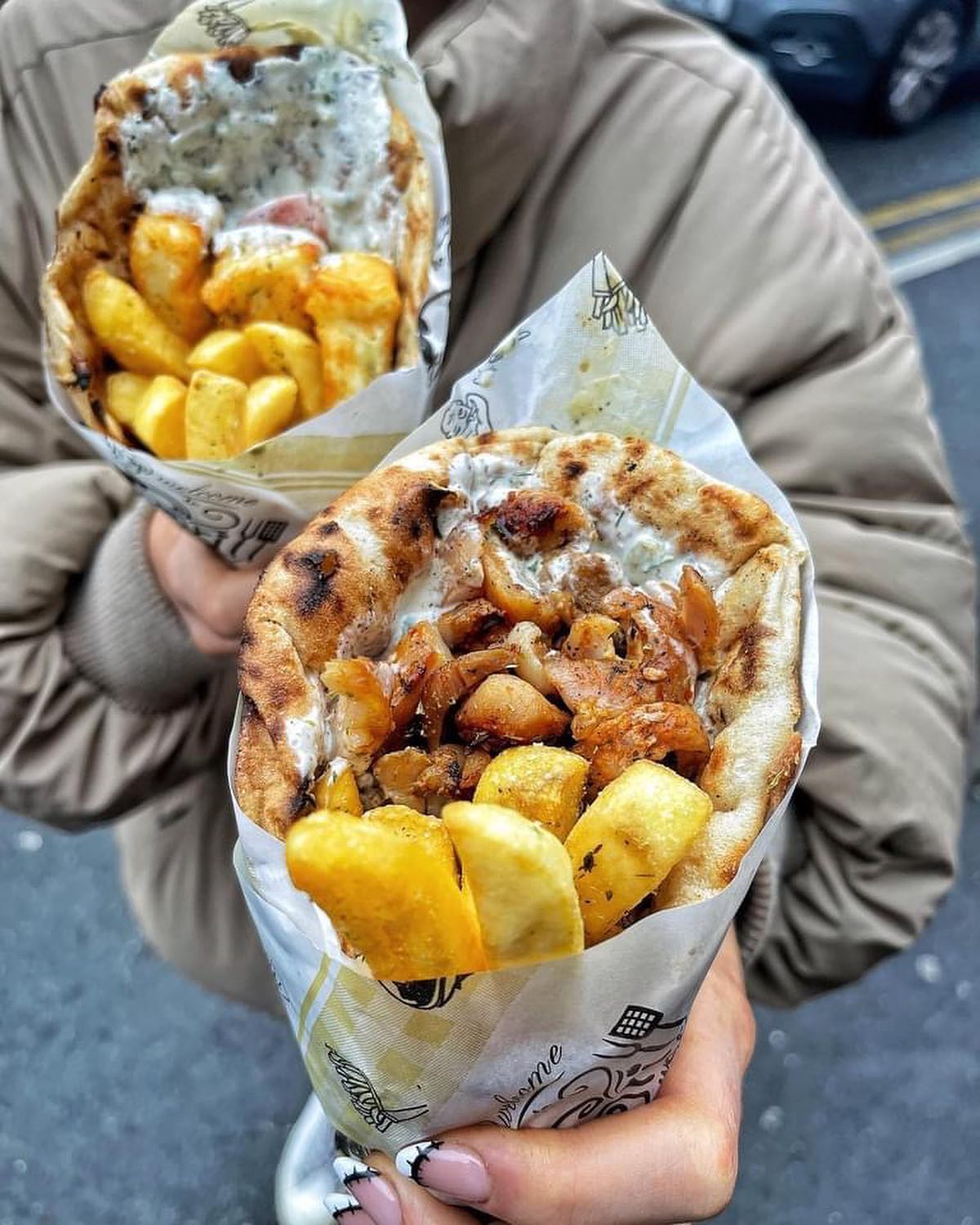 This family-run business in the heart of student land is credited with getting more undergrads through their degrees than any other local eatery.
The gyros here are legendary, but there is loads more to discover too. Dishes are cooked by Greek chefs and draw mostly from Greece, with some wider Mediterranean inspiration. Prices start from just £4.30.
This & That, NQ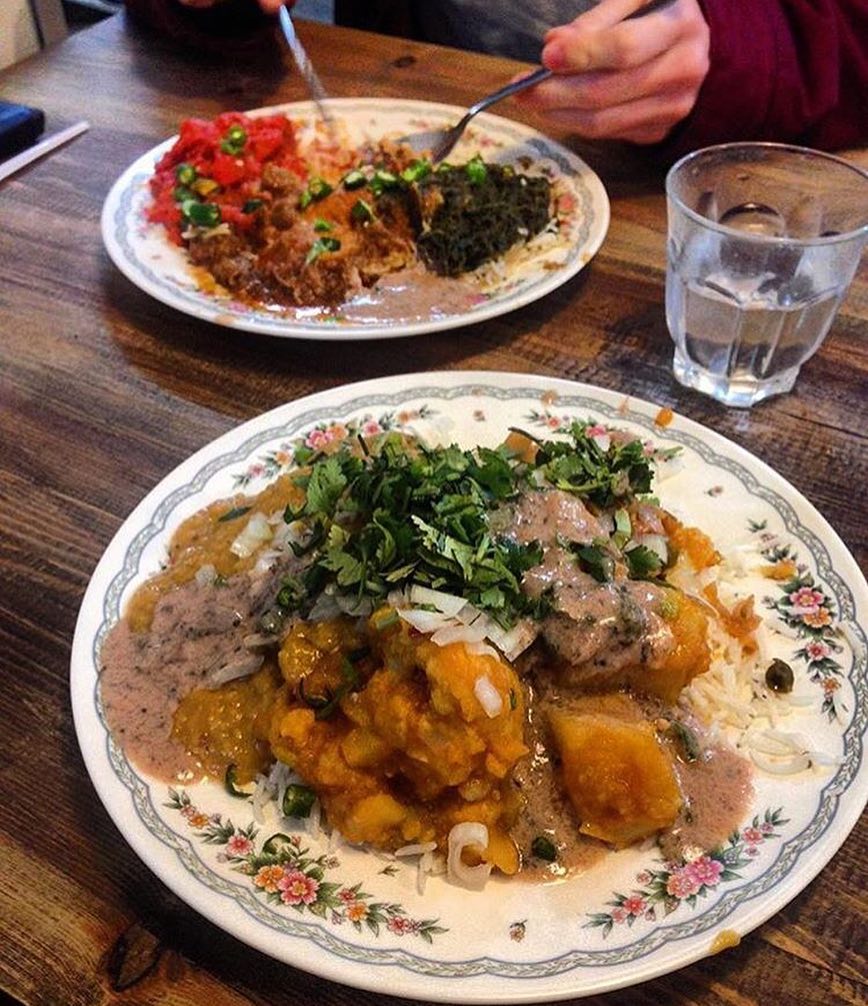 Probably the first place any self-respecting Manc will point you if you ask for a cheap eats recommendation, This & That's rice and three cafe is fabled here in the city.
As the name suggests, you get three curries and rice for a fixed price – £4.50 for veg, £5 for two veg and one meat etc. – from a set list of curries that change on a daily basis. Tucked just off the beaten path, find it on Soap street by Trof.
Buzzrocks, Hulme
Recently featured in The Guardian, this beloved Hulme Carribean institution is famous for its jerk chicken, veggie stew and lamb chops – and that's just for starters.
Find stuffed cornmeal patties, blackened whole plantains, rice and peas, fried dumplings, fried squid, fried chicken and more with prices starting from just £1. Meals tend to sit around the £7.50 mark, whilst retro puddings like school dinner cake will cost you £2.50 a pop.
Al Madina, Rusholme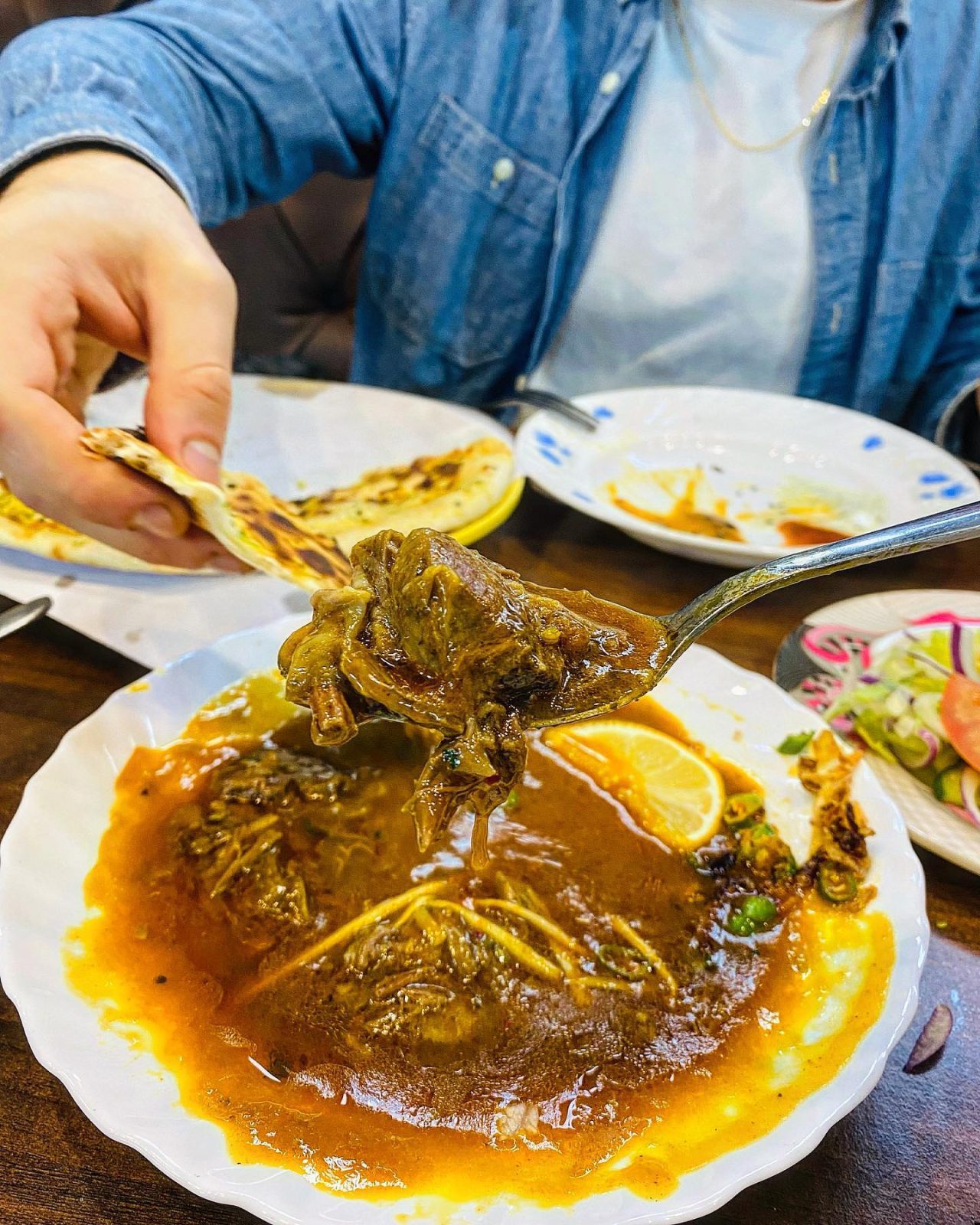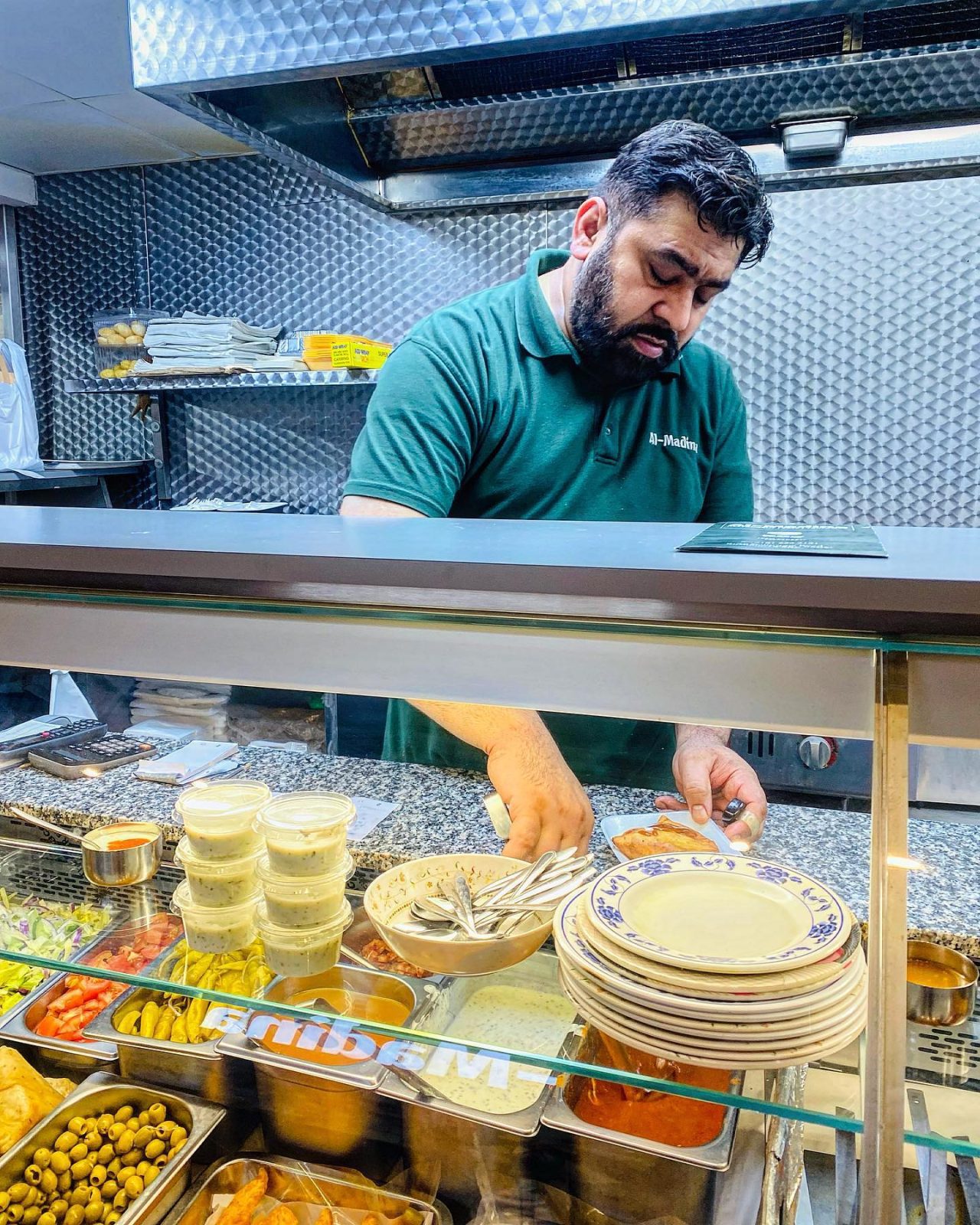 This legendary curry house on Manchester's curry mile has seen more high-profile musicians walk through its door than most. A favourite of Hit&Run head honcho Rich Reason, for years it was a late-night favourite of clubbers – staying open until 5am.
Post-pandemic, that's changed and you can only get a scran until 1am now. It's still a top spot, though. The lamb karahi is the stuff dreams are made of, ditto the chargrilled lamb chops. Curries start from £6.50, burgers from £2.
Rack, Stockport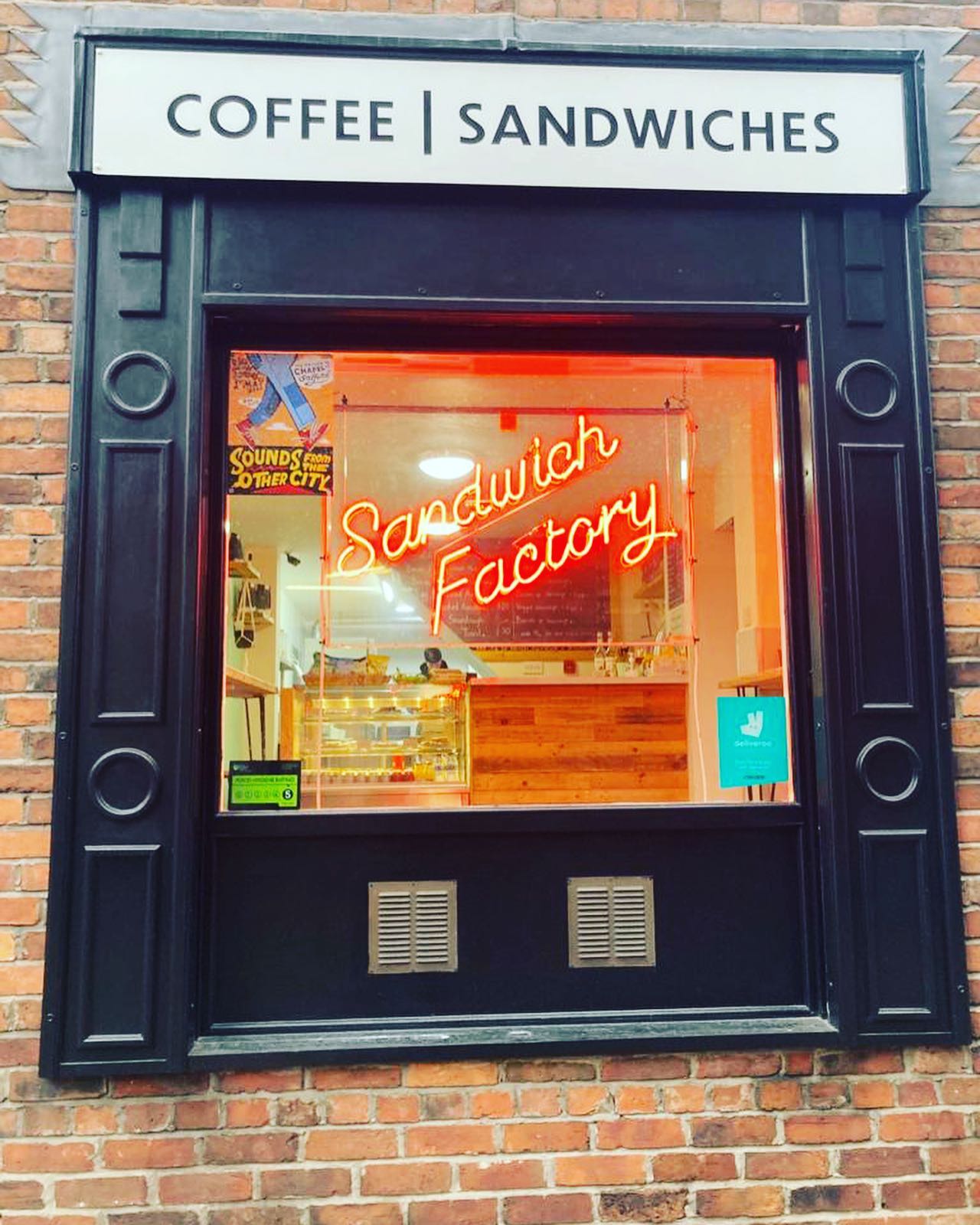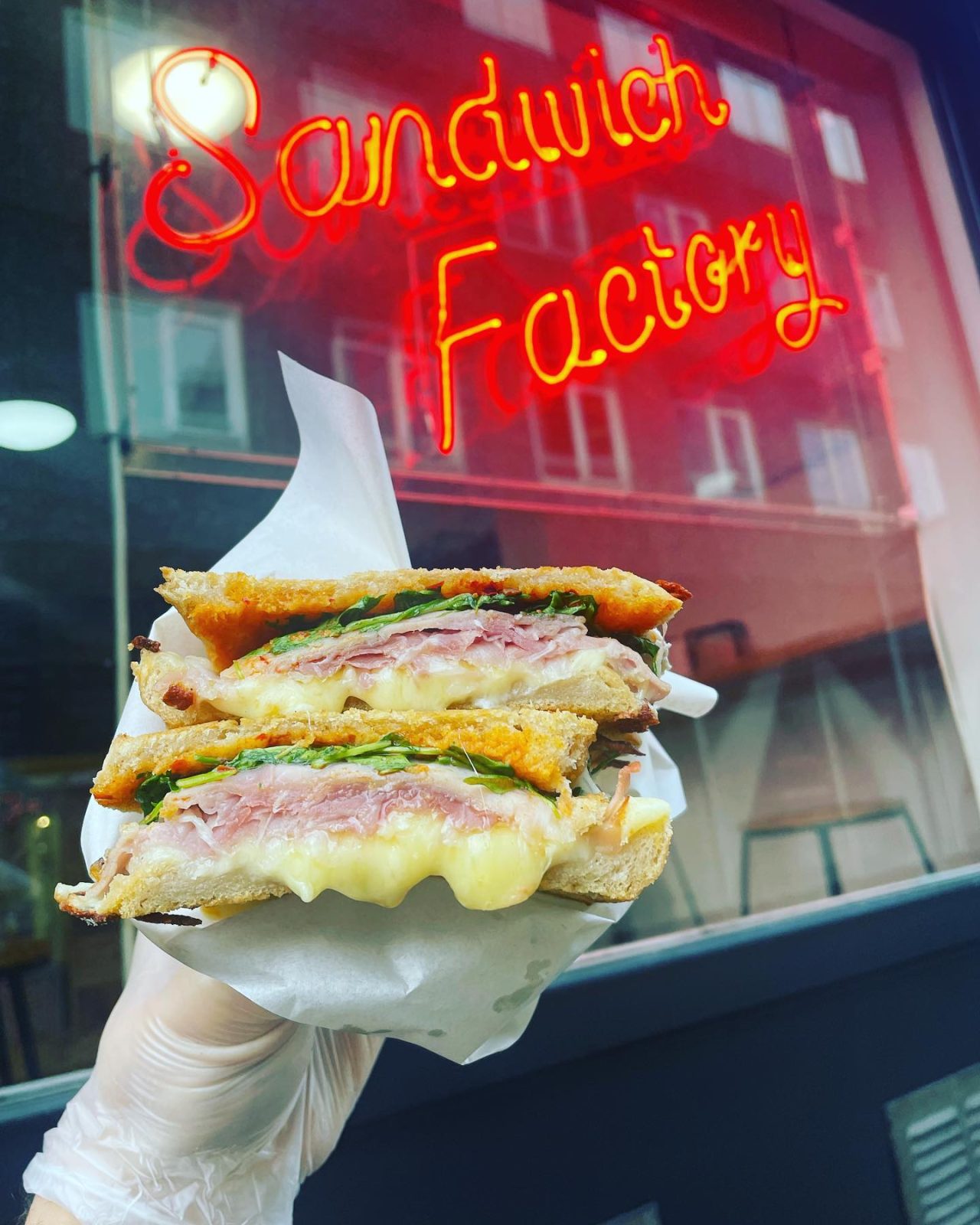 At Rack, it's all about the sandwiches. All handmade to order, find ingredients stacked between sourdough or squashed into shiny, buttery brioche.
Grilled cheese is another speciality, the three-cheese classic served with red onion dipping gravy on the side. Breakfast boxes and salads are also available, with prices starting from £4.40.
Habesha, Gay Village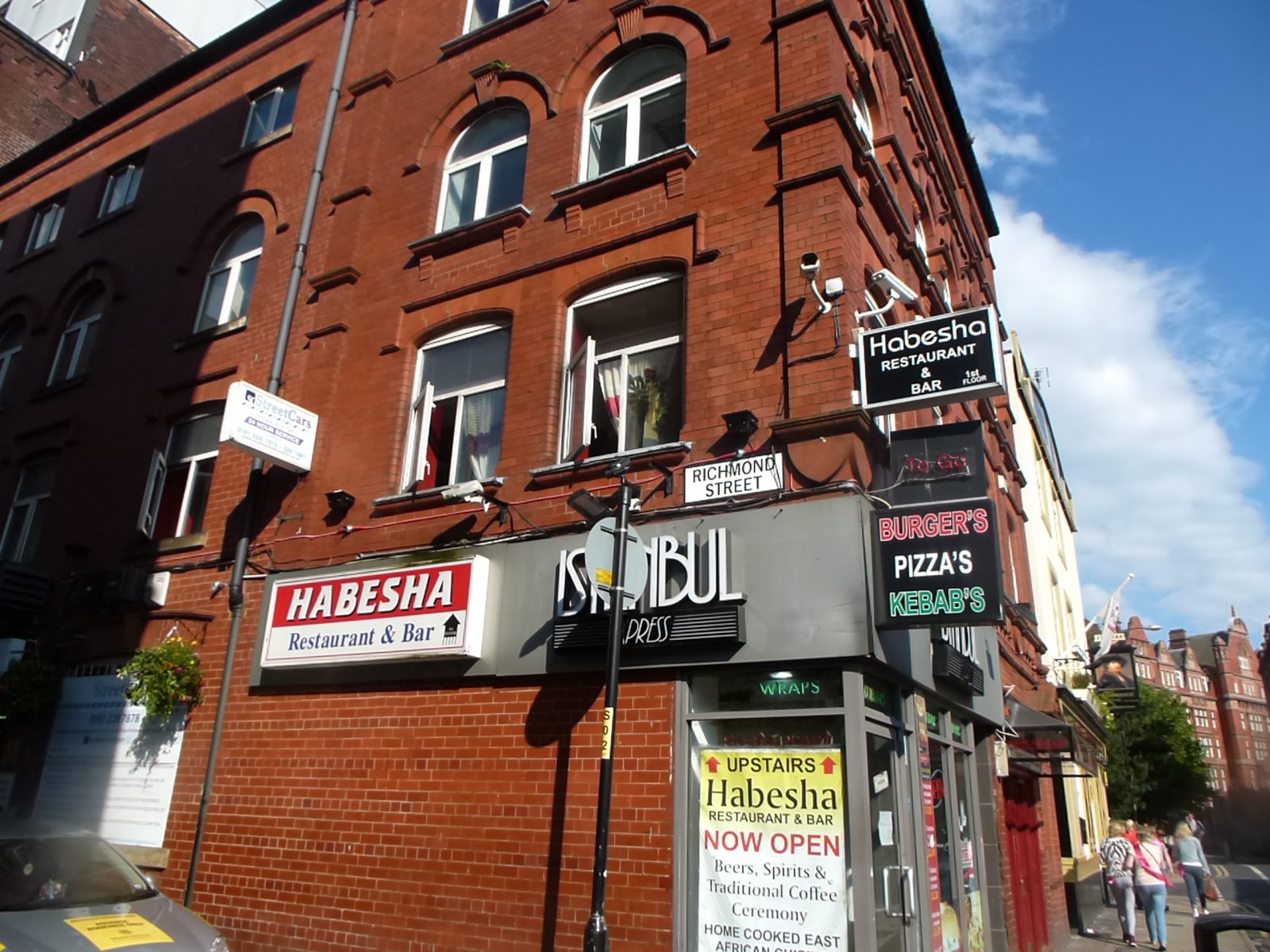 This Ethiopian restaurant, hidden above a takeaway in Manchester's gay village, has been quietly ticking away for years.
Serving up richly-spiced traditional curries on soft, spongy sourdough-fermented injera bread, at this no-frills joint, it's all about the food – not your social media pictures. Prices start from £9.
Read more: The Ethiopian restaurant hidden above a takeaway in Manchester's gay village
Tibetan Kitchen, Firswood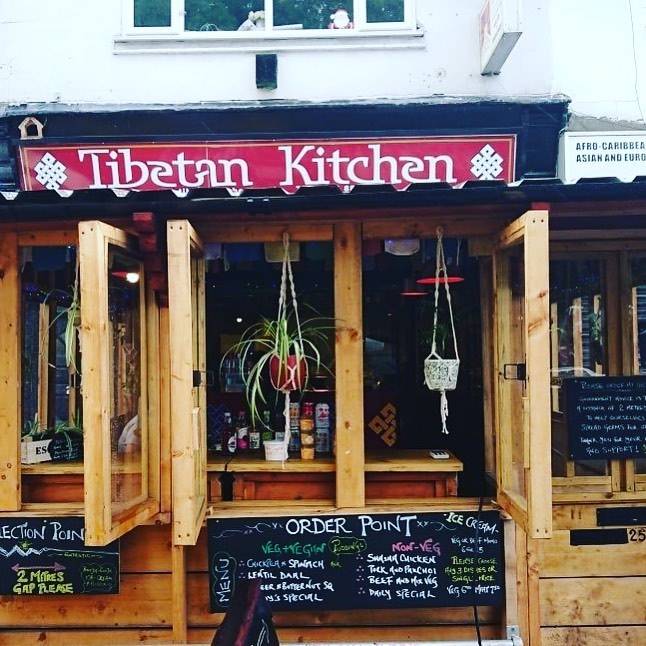 Offering a mix of traditional Tibetan dishes and those with Himalayan roots, Tibetan Kitchen has gained a cult following in South Manchester where it is based.
Influenced by the food of neighbouring India, China and Nepal, the ever-growing menu is great for vegetarian and vegans and offers many meat and fish options too. Prices start from £6.50.
Go Falafel, NQ / Deansgate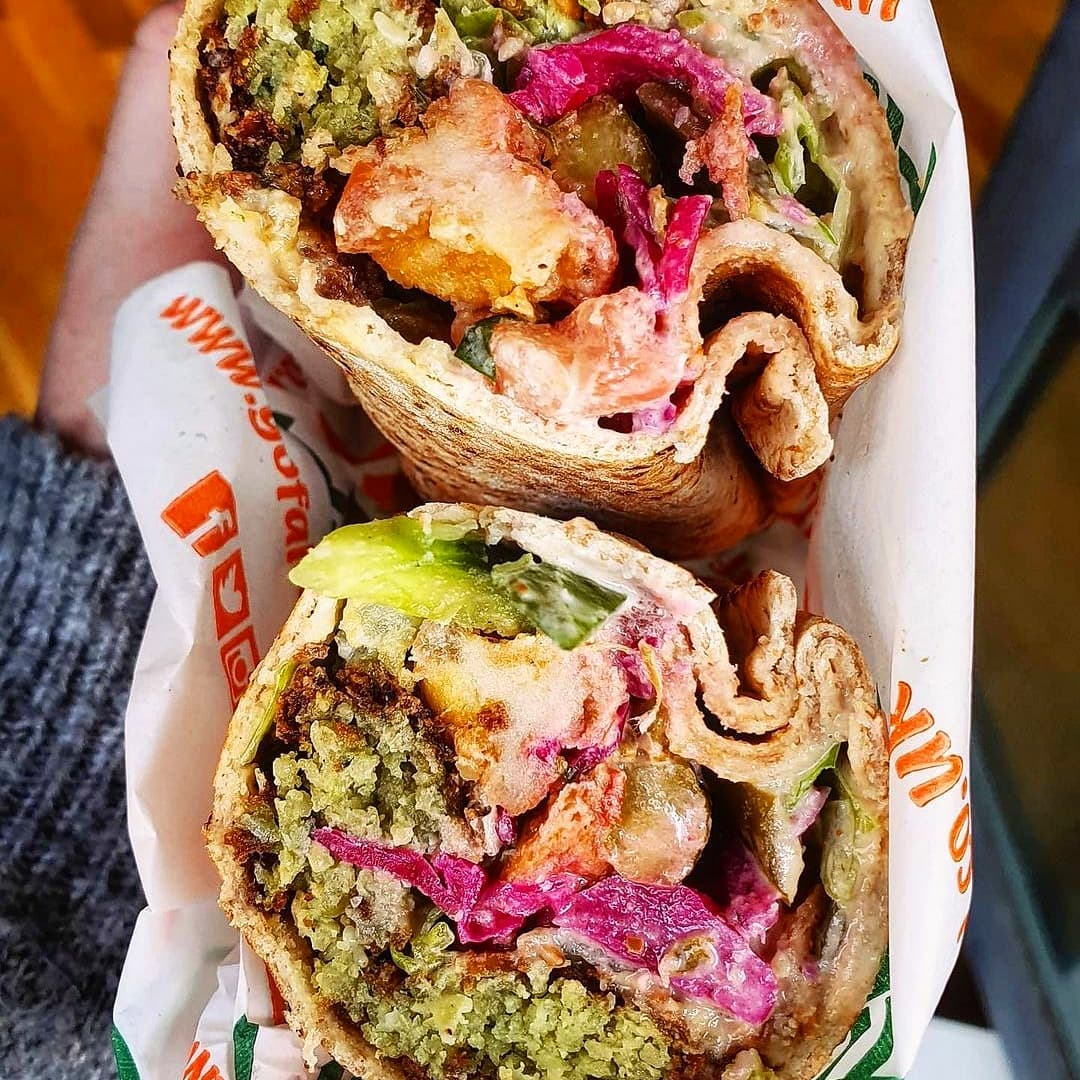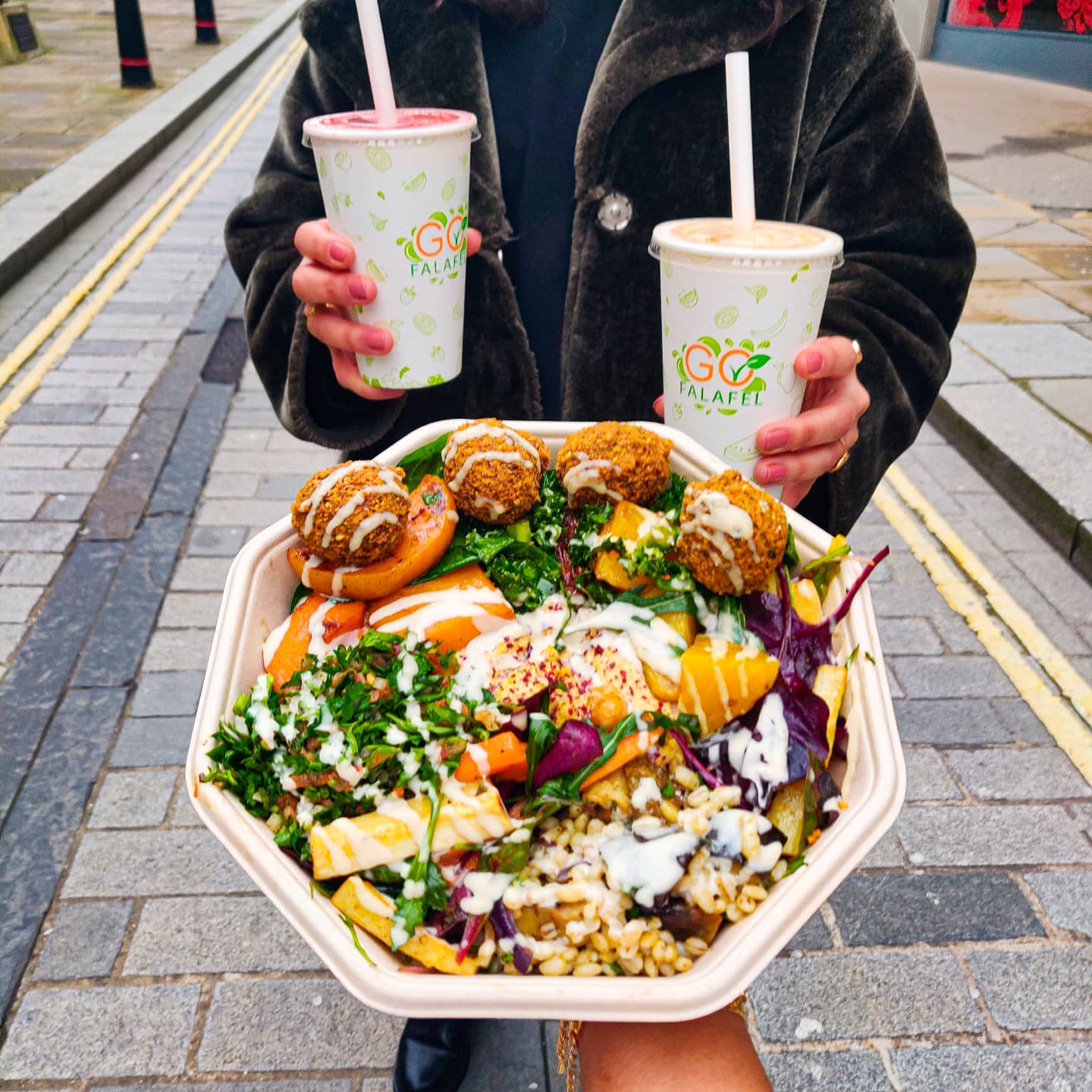 Our go-to in the city centre for fresh falafel, it's not just the herby chickpea goodness that does it for us here – it's all the salads, pickles and other ecoutrements too.
Falafel wraps are stuffed with your choice of pickled cabbage, potato, salad, tahini, chilli sauce and lashings of fresh hummus, plus extras like grilled aubergine. There's salad boxes and freshly squeezed juices too. Prices start from £5.50.
Feature image – Buzzrocks