City Centre
Where to find the best places for pancakes in Manchester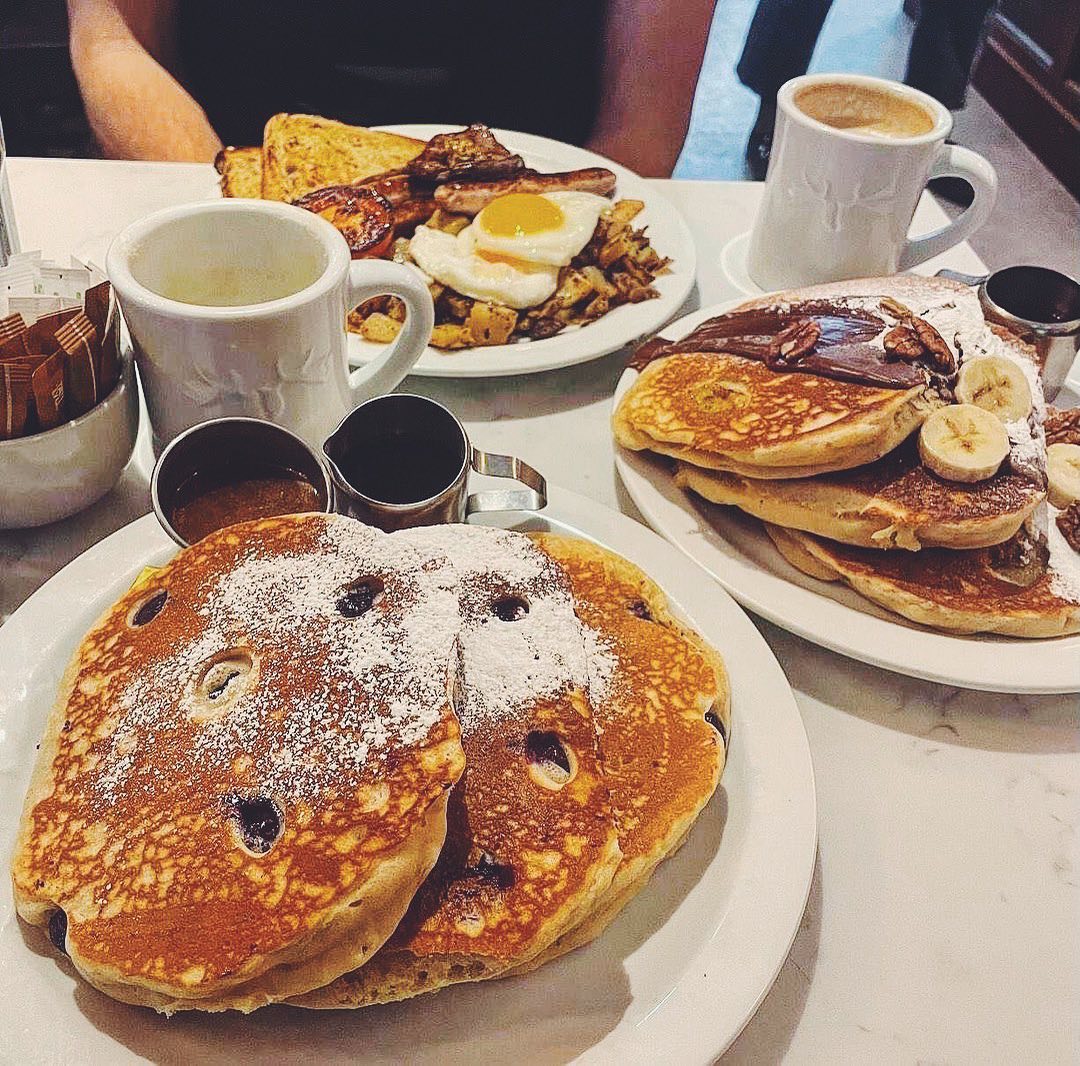 Considering all you need is water, flour and an egg or two, you wouldn't think there could be so much variety in pancakes in Manchester. But there are so many different styles to choose from.
From sweet to savoury, miniature to fat and thin to fluffy, no matter what pancake floats your boat the city of Manchester is here to deliver. You just need to know where to look.
We've broken down some of our favourites below to help you get your pancake fix all year round. Yes, Shrove Tuesday is looming, but one day is hardly enough to sample them all.
Keep reading to discover the best places for pancakes in Manchester.
Lazy Sundae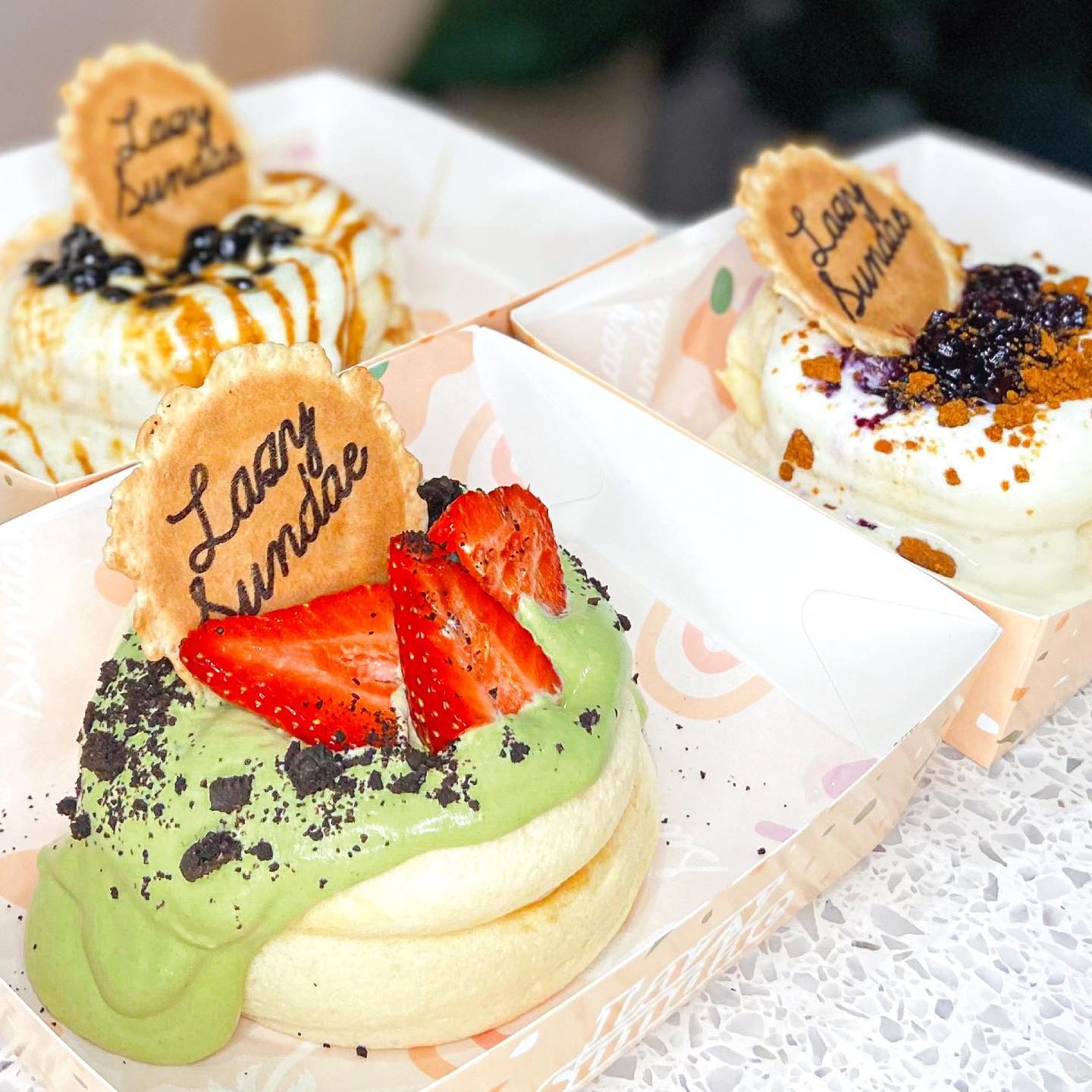 Head to Lazy Sundae ice cream parlour in the Northern Quarter for its famous soufflé pancakes.
This pancake day, you'll find specials topped with either honeycomb, banana and miso caramel or Nutella and strawberries.
A popular order in Japan and, increasingly, across the globe, opt for personalised toppings like wafers, chocolate sprinkles, fruit and ice cream to make this special, puffed-up pancake your own.
Ice cream flavours are vast, and there's a good range of sorbets for vegans and the lactose intolerant to enjoy too.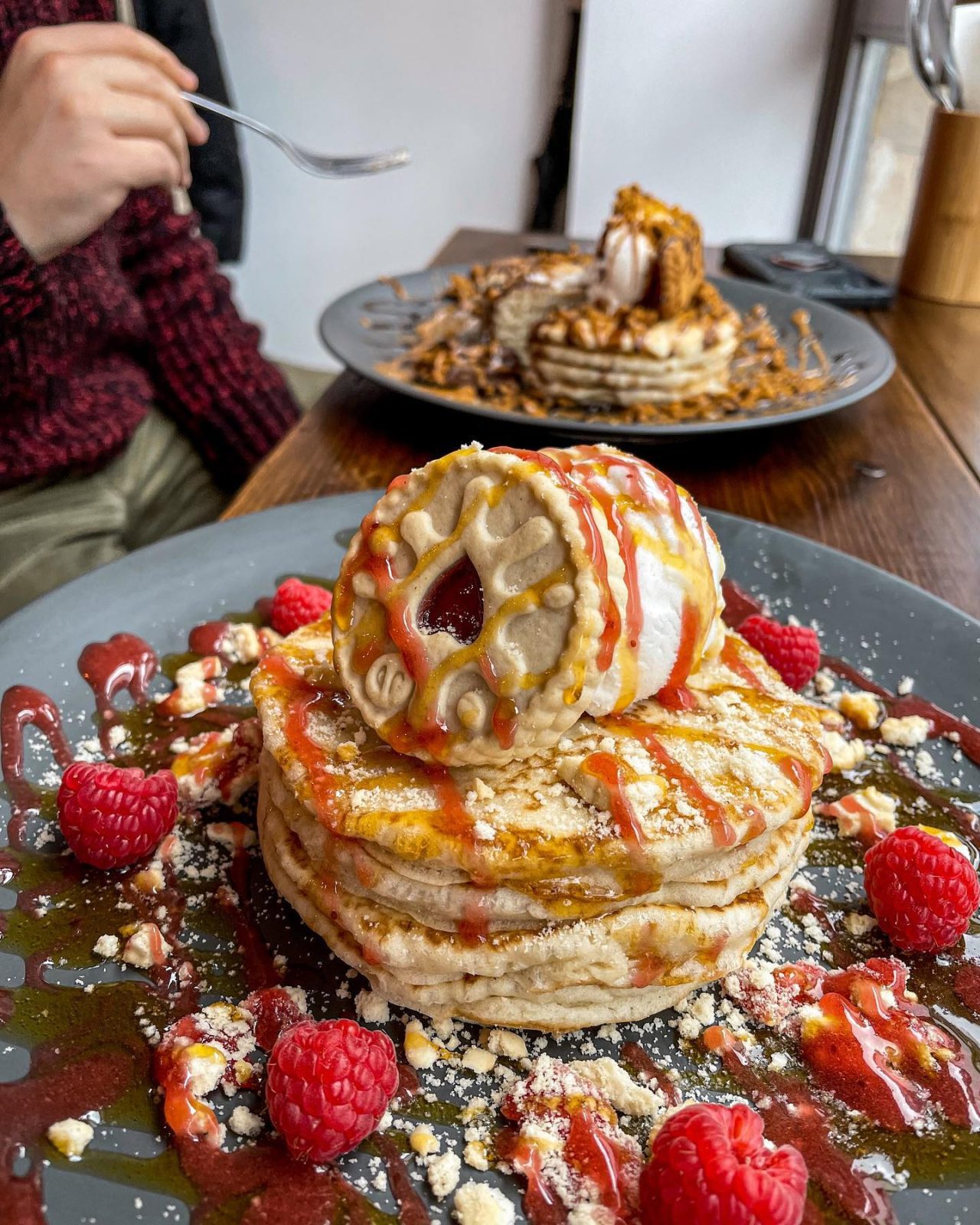 Hampton and Vouis
This cute little cafe next to Albert Square is very easy to miss, but well worth seeking out.
Venture inside, and you'll find great coffee, a counter full of bakes from local suppliers and an excellent year-round pancake menu.
Here, fluffy American-style pancakes are loaded with sauce and sweet treats like Jammy Dodger biscuits, raspberries, caramel sauce and strawberry jam (pictured above).
There's also a Lotus Biscoff stack, a special apple crumble and custard stack, and a Biscoff and Bueno stack. All come with vanilla ice cream on the side.
This pancake day, the Hampton and Vouis chefs have created a number of specials too. Think crab meat and smashed avocado, poached egg and lemon butter sauce, or pistachio ice cream topped with lemon syrup, white chocolate and pistachio.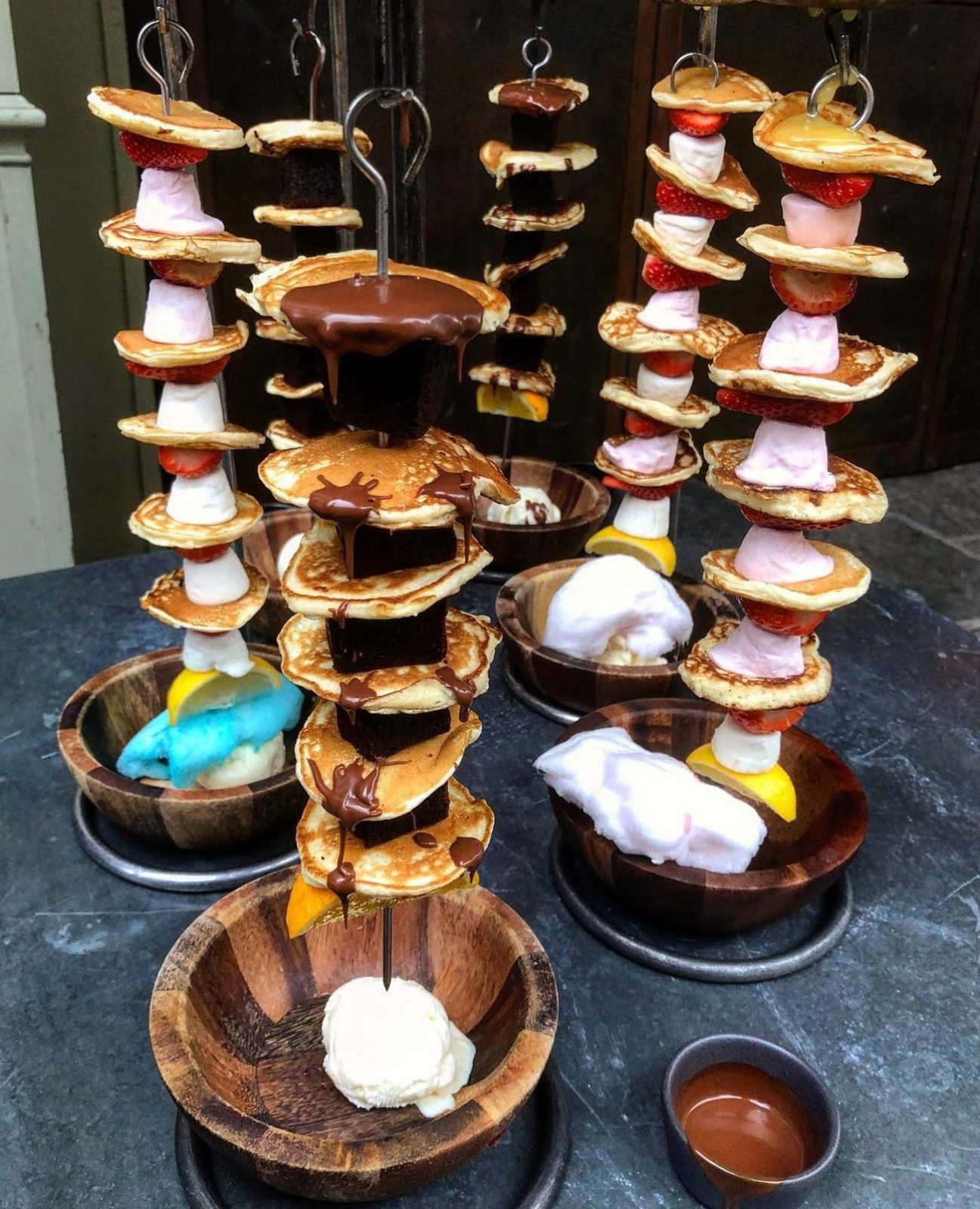 The Botanist
Already famous for its hanging kebabs, The Botanist has created a pancake-friendly version to celebrate Shrove Tuesday.
Stacked high, you'll get six miniature Scotch pancakes dressed with either marshmallows, strawberries and lemon drizzle or hot chocolate sauce and chocolate brownie chunks.
Available from 28 February to 2 March at all Manchester sites, be quick – before they're all gone.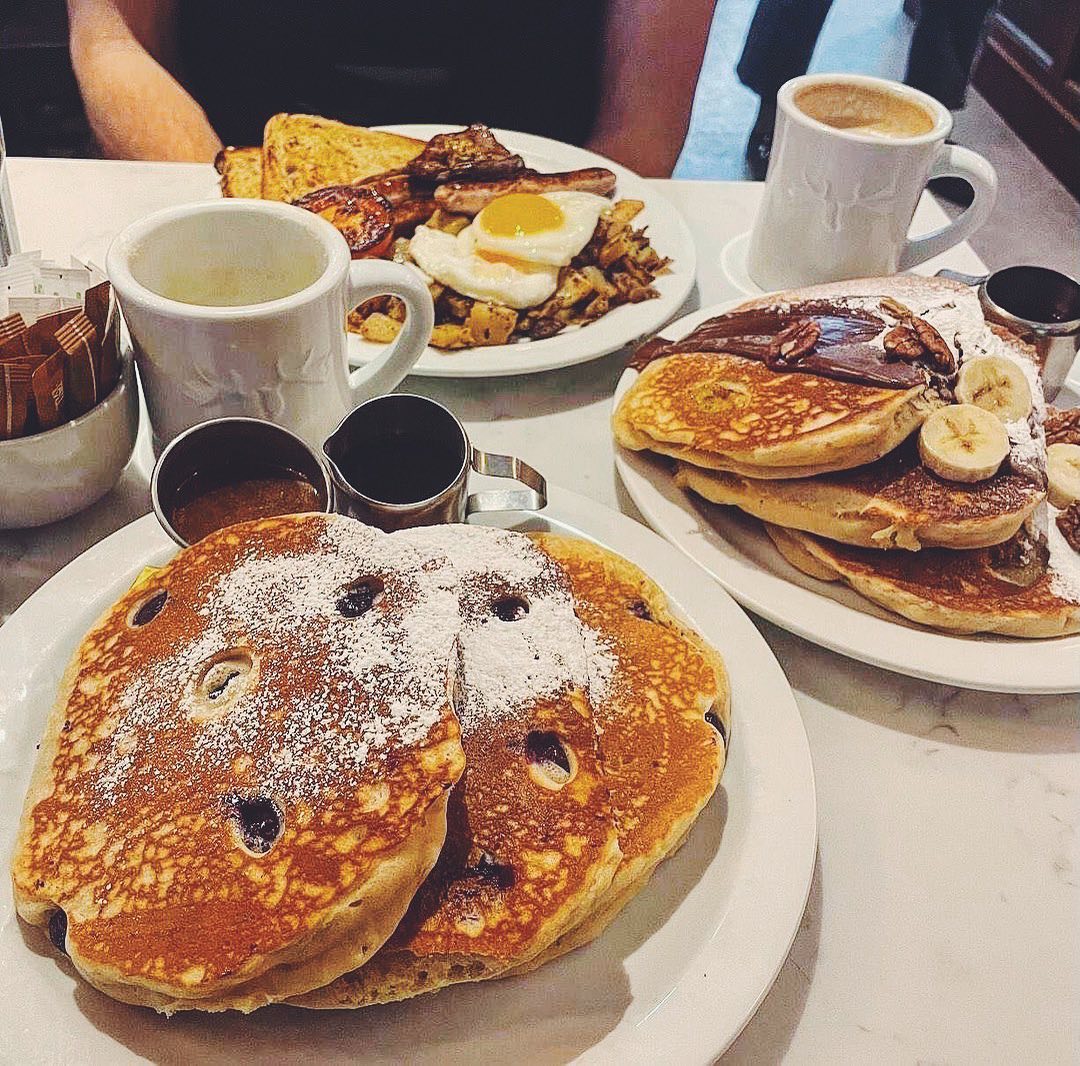 Moose Coffee
Canadians are famous for their pancakes and the selection at Moose does not disappoint. Made fresh to order, think a stack of three dusted with icing sugar and served with Canadian butter.
Whether you opt for savoury or sweet toppings maple syrup on the side is pretty much a given (yes, even with your eggs and bacon) and we're absolutely here for it.
The only thing that could make it more authentic is if the staff split the bill for you unrequested.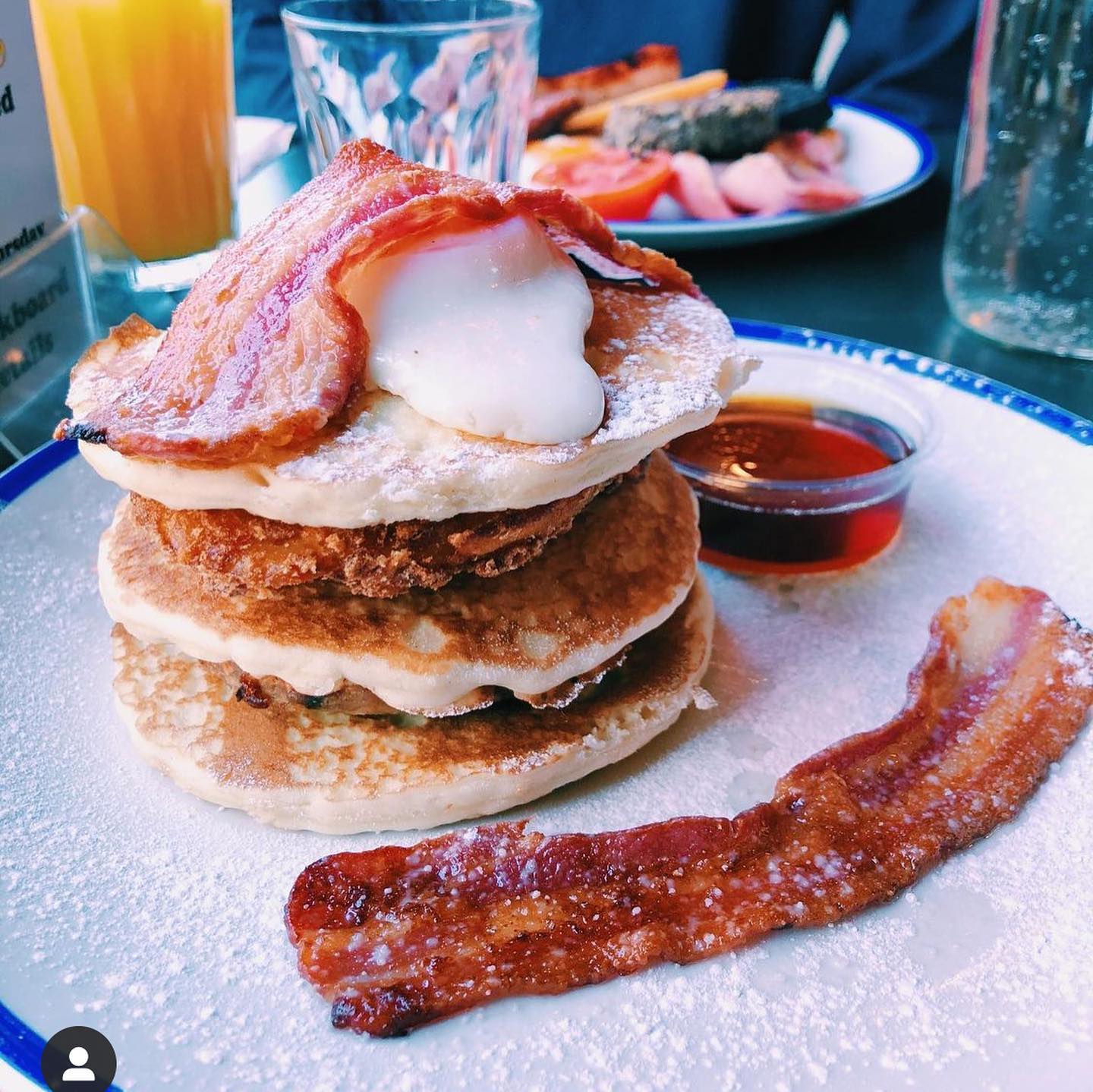 The Koffee Pot
A greasy spoon cafe, but make it Northern Quarter.
The Koffee Pot has long been a go-to breakfast spot, way before it moved up from Stevenson Square to its new premises on Oldham Street.
It's known for its fry ups and breakfast tacos, but you can get a solid pancake stack here too. Think all-American buttermilk pancake stacks with added sausage patty, smoked streaky bacon, hash brown, fried egg and maple syrup.
It's basically a full English in a pancake stack, and who doesn't want that?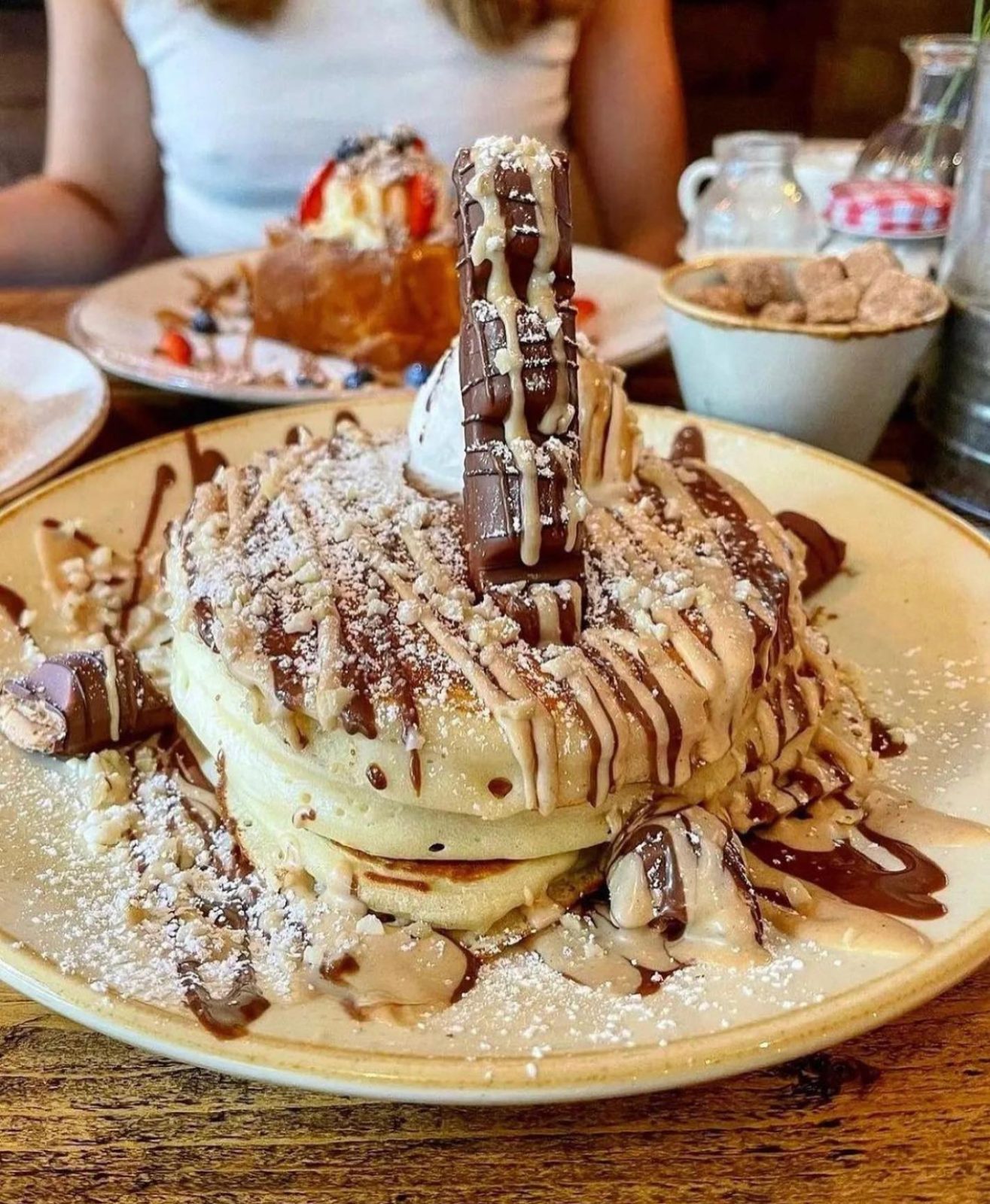 Read more: Greater Manchester cafe brings back epic Easter egg hot chocolate
19 Cafe Bar
This blink-and-you'll-miss-it spot has become an absolute go-to for naughty pancakes, thanks to its chocolate bar-laden menu.
The Biscoff and Kinder Bueno pancakes are the big draws here at 19 Cafe Bar. Loaded with the likes of Biscoff crumb and spread, banana, ice cream and salted caramel sauce, or homemade Kinder sauce, Bueno, chocolate sauce, roasted hazelnuts and vanilla ice cream, .
There are healthier pancake options too and a strong list of brunch cocktails available from the bar.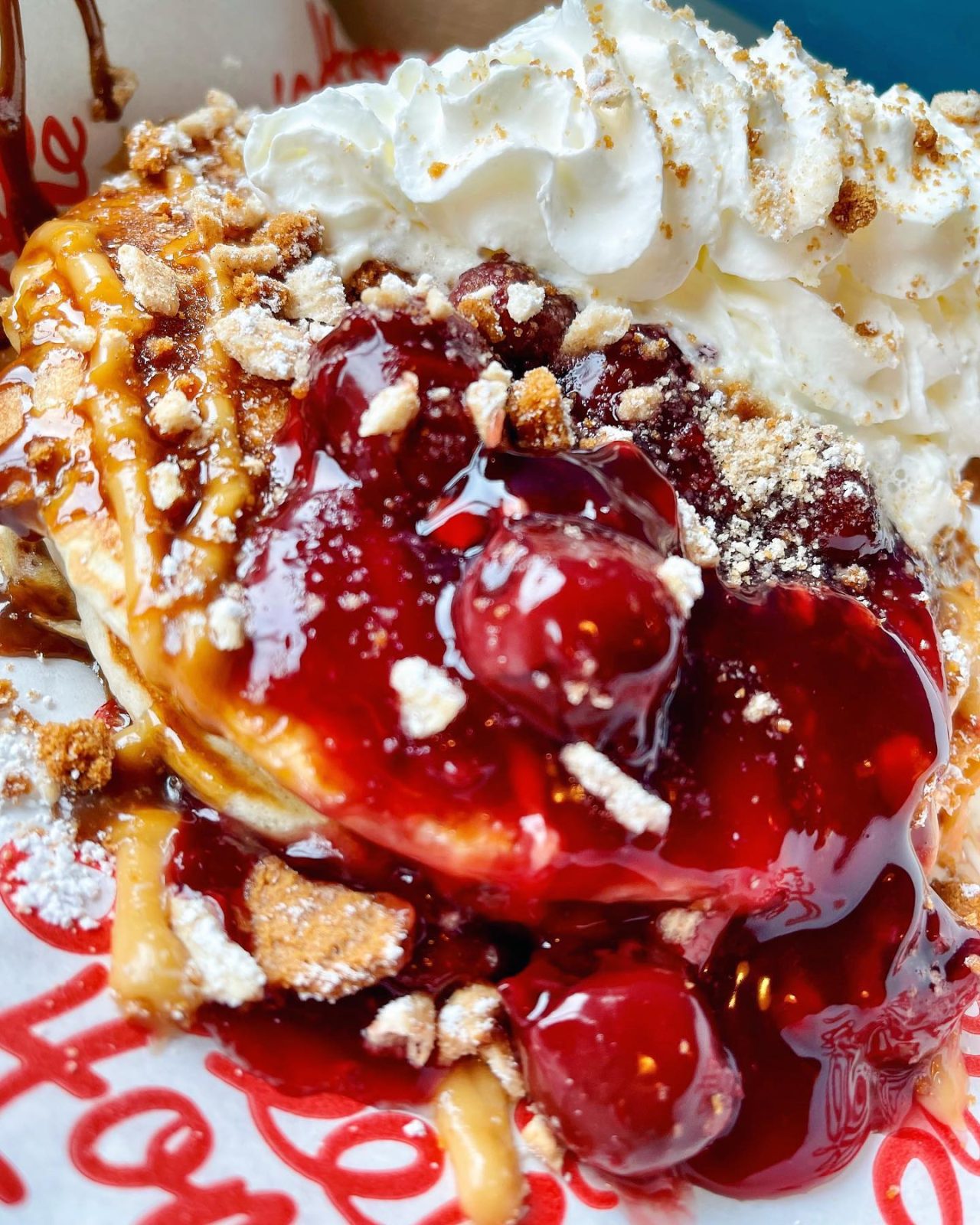 Home Sweet Home
Home Sweet Home. What a spot. The biggest unit inside Great Northern Warehouse may now be home to Italian restaurant Cibo, but the original Northern Quarter site still prevails.
One of the pancake OGs, house stacks at this brunch restaurant include three fluffy pancakes and toppings like caramelised banana, salted caramel Nutella, chopped hazelnut and whipped cream.
Served all day, wash them down with one of Home Sweet Home's giant milkshakes for a proper treat.
Evelyn's
This trendy cafe in the Northern Quarter has a solid brunch menu, including indulgent buttermilk souffle pancakes loaded with honeycomb butter and a spiced berry compote.
Washed down with a coffee or a brunch cocktail, you can't go wrong.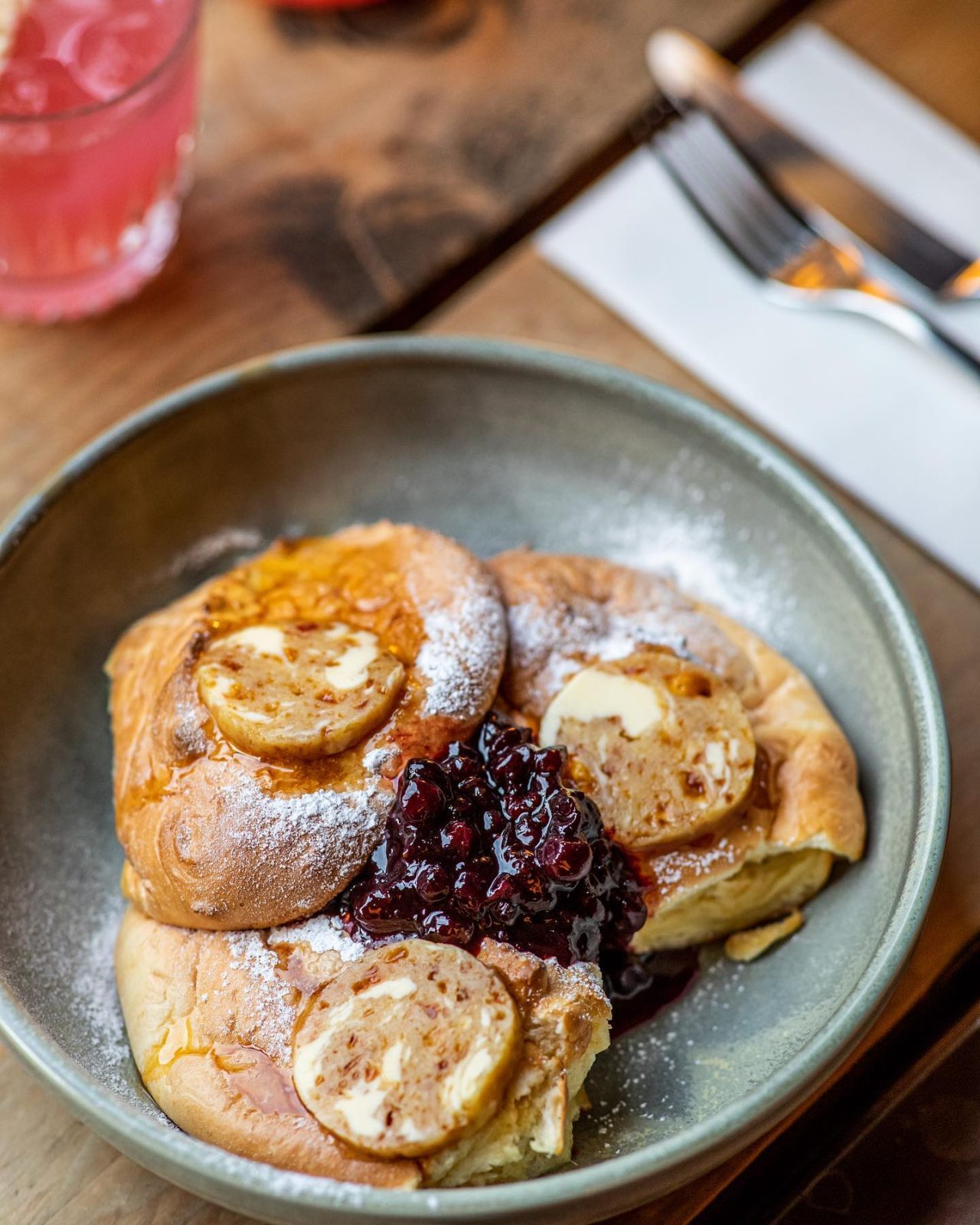 Kong's Chicken Shop at Dogbowl
If you like a bit of fried chicken with your pancakes, it's got to be Kong's. Some of the best in the city, chicken here is rolled in a secret spice mix then double dredged for extra crispiness.
This pancake day, head down to Dogbowl for American style buttermilk pancakes served with either chicken, bacon and maple; berry compote, candied pecans, whipped ricotta and mint; or Caramelised banana, pecans and salted caramel ice-cream.
Feature image – Moose Coffee