Food & Drink
You can get a free chippy at Piccadilly Gardens next week
Breakdown provider Green Flag is teaming up with The Frying Squad to give away free portions of fish and chips in Manchester for one day only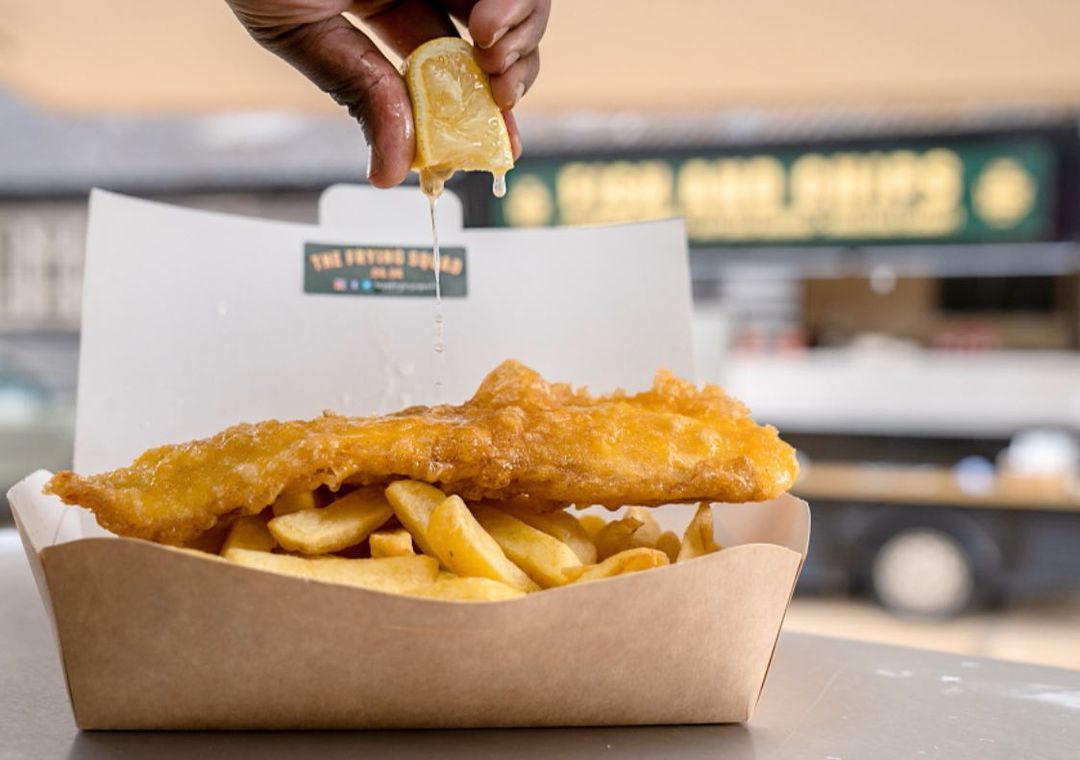 If you love yourself a good chippy tea (and let's be honest, who doesn't), you won't want to miss out on this – because next week there'll be a van handing out a load of free chippy teas in the centre of Manchester.
On Tuesday 21 September, Green Flag is teaming up with The Frying Squad to give away free portions of fish and chips to 300 lucky people from a food truck on Piccadilly Gardens.
The breakdown cover provider first began life above a fish and chip shop fifty years ago. Now, in homage to their humble salt and vinegar-filled office beginnings, the company is celebrating half a century in the game with the ultimate fish and chip collaboration.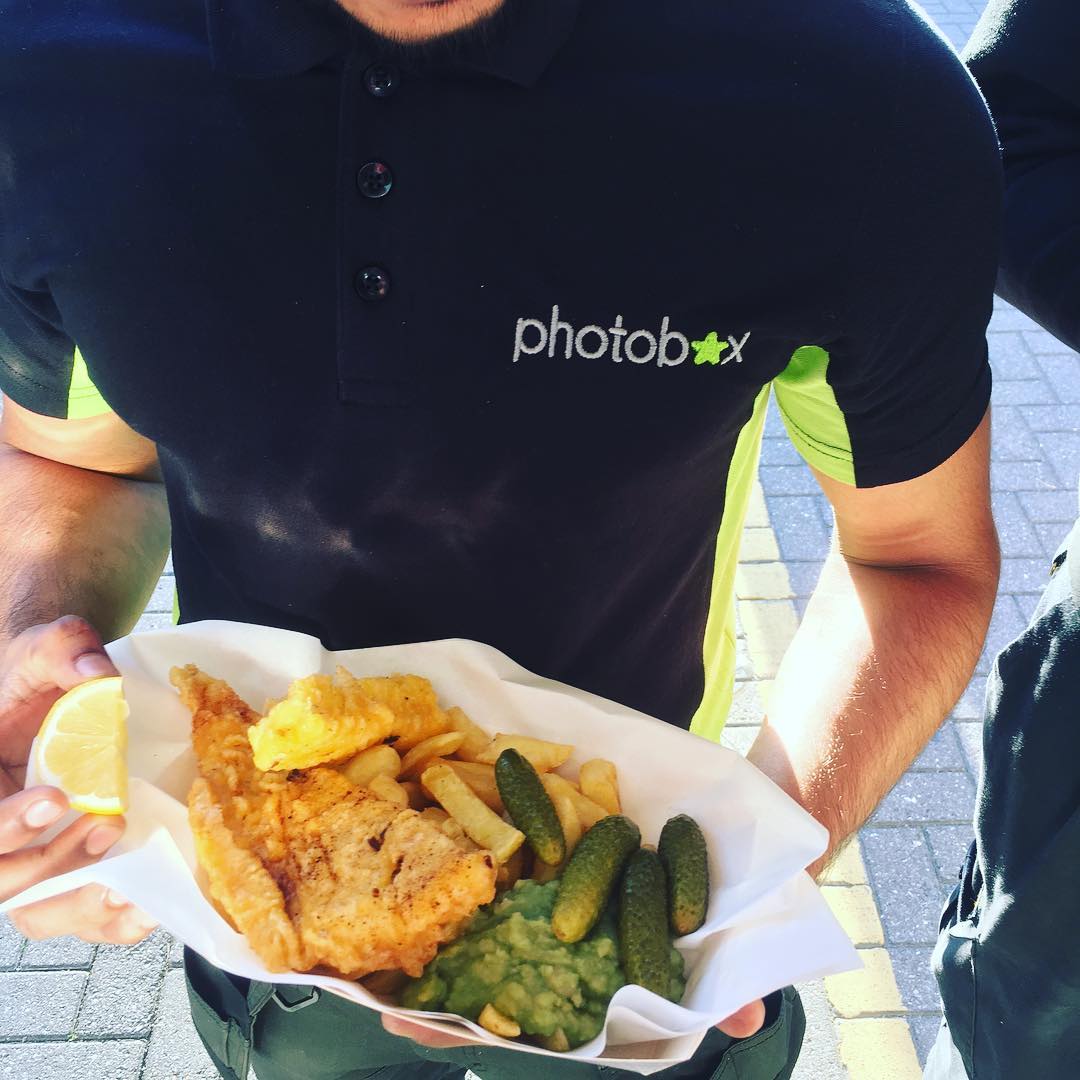 Taking it back to their roots, in honour of the company's 50th anniversary Green Flag will be offering people a voucher for a free fish and chip lunch from the Frying Squad, who'll be parked up nearby from 11 am – 3 pm.
You won't want to hang about, though, as it's first come first served and they're only giving away 300 portions.
The giveaway comes after new research has revealed that fish and chips are the most popular British dish of all time. Of those surveyed, 69 percent voted for the chippy tea, winning out over the full English (60%) and a Sunday roast (57%) significantly.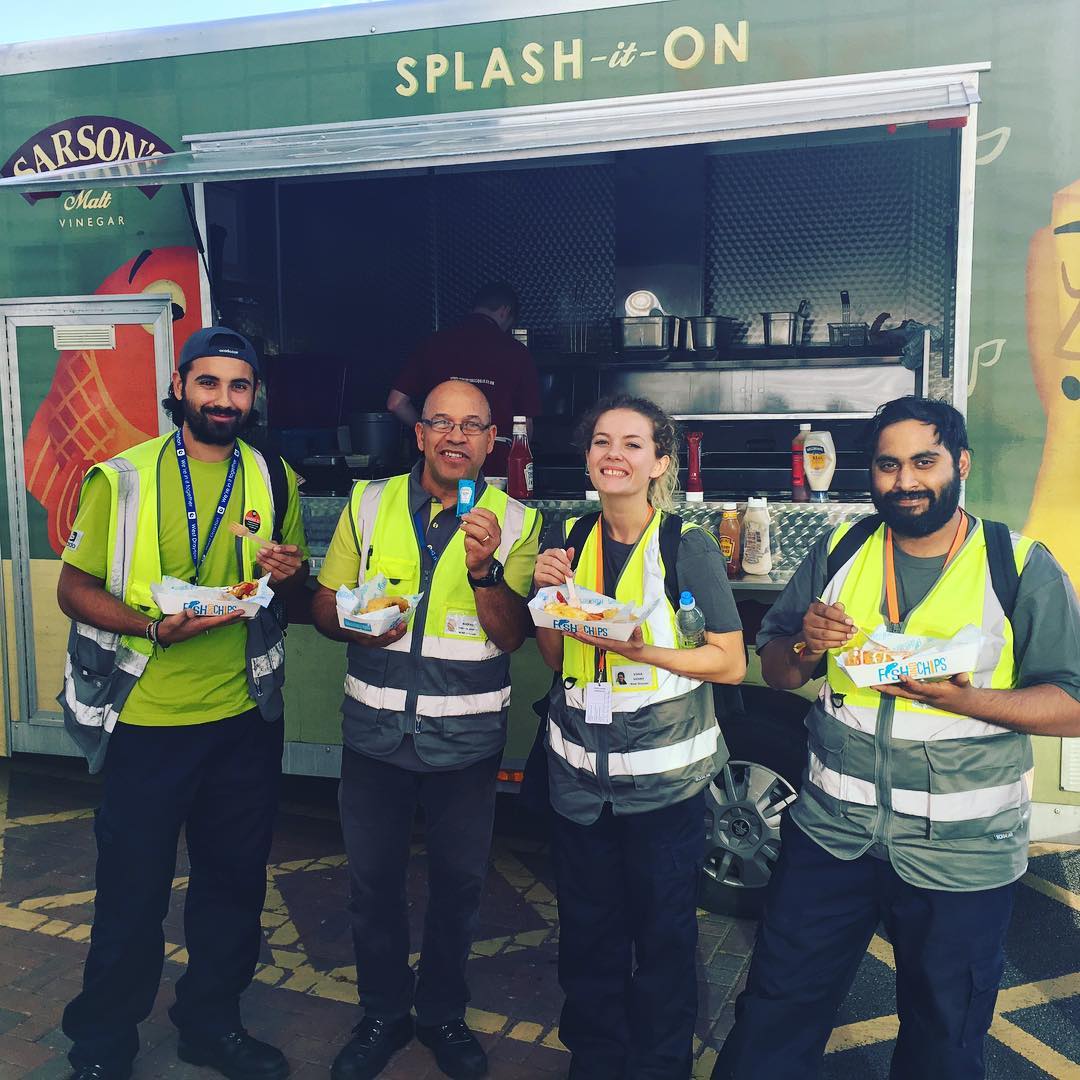 Perhaps unsurprisingly, here in Manchester over two-thirds of people (67%) voted for fish and chips as the most British dish of all time.
The study also found that well over a third (36%) of people living in Manchester thought that eating with fingers is the best way to enjoy a fish and chips meal, compared with the 19% who preferred using a knife and fork.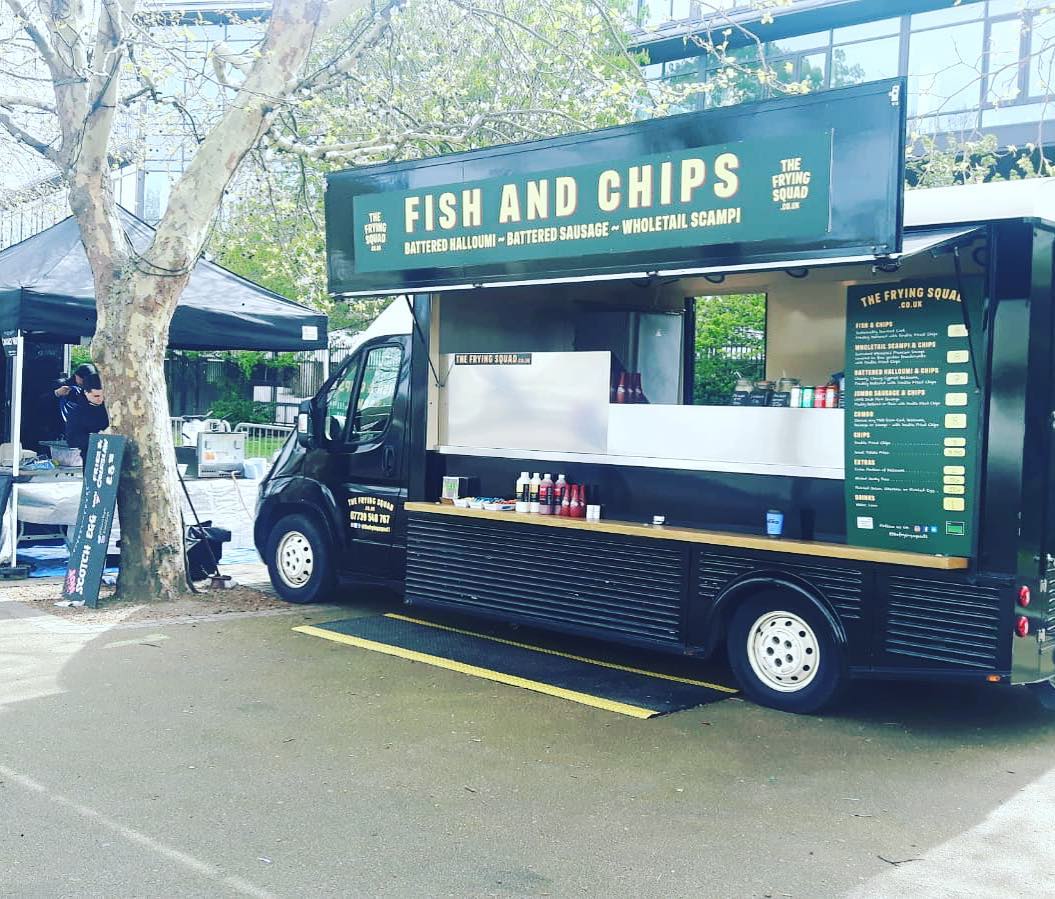 Mark Newberry, Commercial Director at Green Flag, commented: "It's very exciting to be celebrating our 50th birthday.
"Since founding the business above a fish 'n' chip shop back in 1971, we've always had big ambitions here at Green Flag, using our network of local independent recovery experts to deliver excellent service and great value breakdown cover some five decades on.
"We want everyone to come together and celebrate this milestone and enjoy a fish and chip lunch from The Frying Squad, on us!"
Feature image – The Frying Squad