Food & Drink
You can get pizzas from Rudy's, American Pies and Double Zero for 6p on Deliveroo today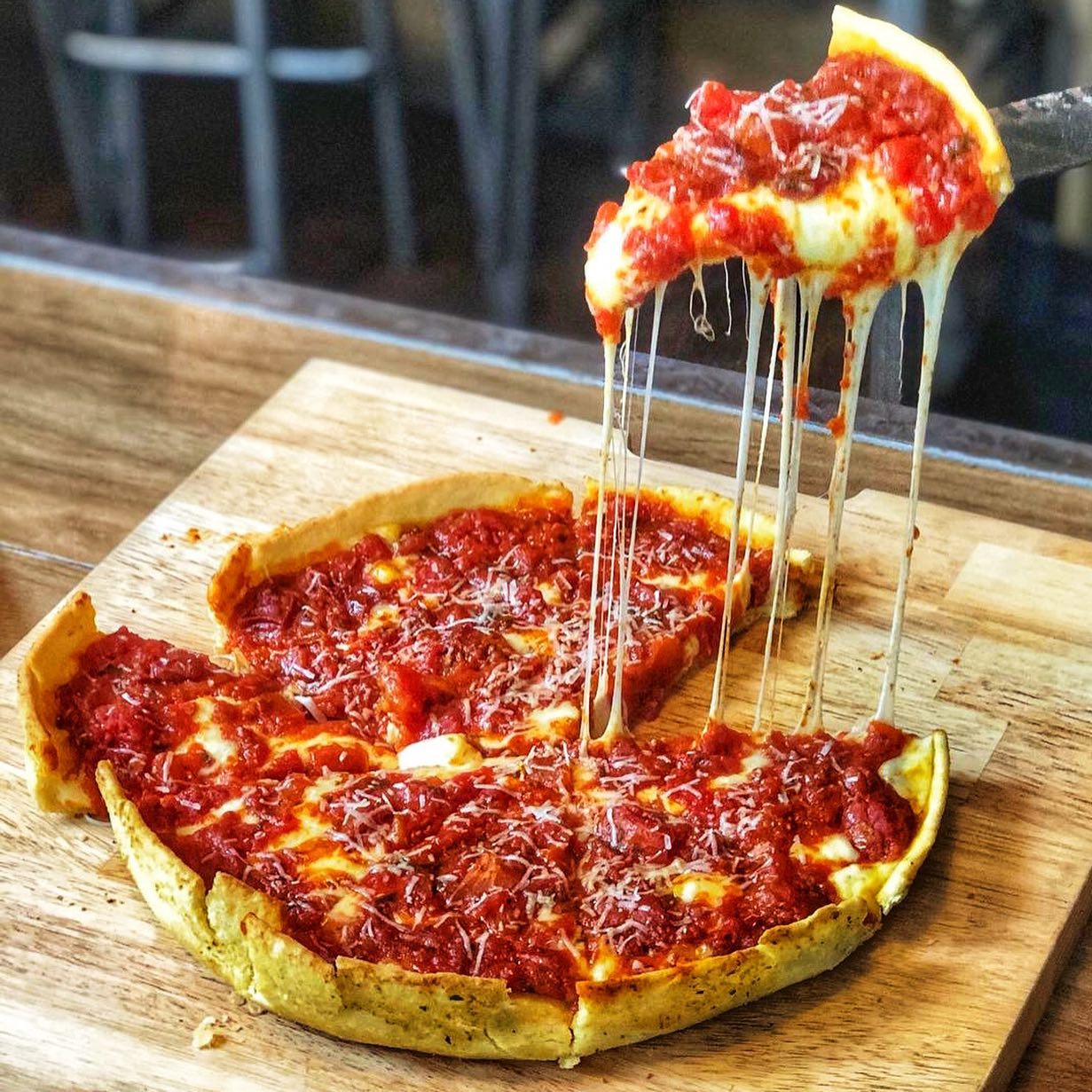 How does 6p pizza sound for lunch today?
As mad as it sounds, this is no joke, as in honour of six successful years in Manchester, leading food delivery service Deliveroo has partnered with three of the rainy city's most popular and best-loved pizza places to supply an exclusive range of discount meals in one of the biggest promotions it has ever run in the region.
Rudy's, American Pies and Double Zero are all offering 6p dishes as part of these unmissable celebrations.
Iconic neapolitan pizzeria Rudy's will be serving up a wide selection of its most popular pizzas for less than the price of a plastic bag, as will the city centre's newest Chicago-style deep dish pizza joint, American Pies, and Chorlton's cult-favourite, Double Zero.
In case you missed it, popular Manchester-based burger joints Solita, Yard & Coop, and Gourmet Burger Inc all kicked off the delivery service's 6p birthday celebrations yesterday – and it's safe to say it was a pretty popular event, with hungry Mancunians snapping up the day's burger allocations in just under three minutes.
There's only 200 pizzas available per restaurant today too, so you'll need to be on it.
The selected dishes at each restaurant will be eligible for free delivery, and a service fee will be applied to each item (price varying depending on location).
All 6p menu items can be ordered via the Deliveroo app.
After yesterday's popular demand, it's been confirmed that Rudy's will be opening just after 12pm today, American Pies at 12:30pm, and Double Zero at around 3pm. If a restaurant appears closed, it's either because the item is sold out or the restaurant has temporarily paused accepting new orders to give them chance to catch up.
And if the chance to bag yourself some 6p pizza wasn't enough, there's also a competition currently running over on The Manc Eats Instagram page to give three lucky winners £200 worth of Deliveroo order credit.
To be in with a chance of winning, all you'll need to do is.
1. Follow @themanceats & @deliveroo on Instagram
2. Tag as many mates as you like, one comment = one entry
3. Share this post to your Instagram story and make sure to tag @themanceats so we can see it.
All terms and conditions apply, and the winners will be announced by The Manc Eats via DM in due course.
You can find more information via the Deliveroo website.
Featured Image – American Pies