Kids & Family
Mrs Doubtfire the musical is coming to Manchester's Opera house
It's based on the hit movie and will be premiering in Manchester next year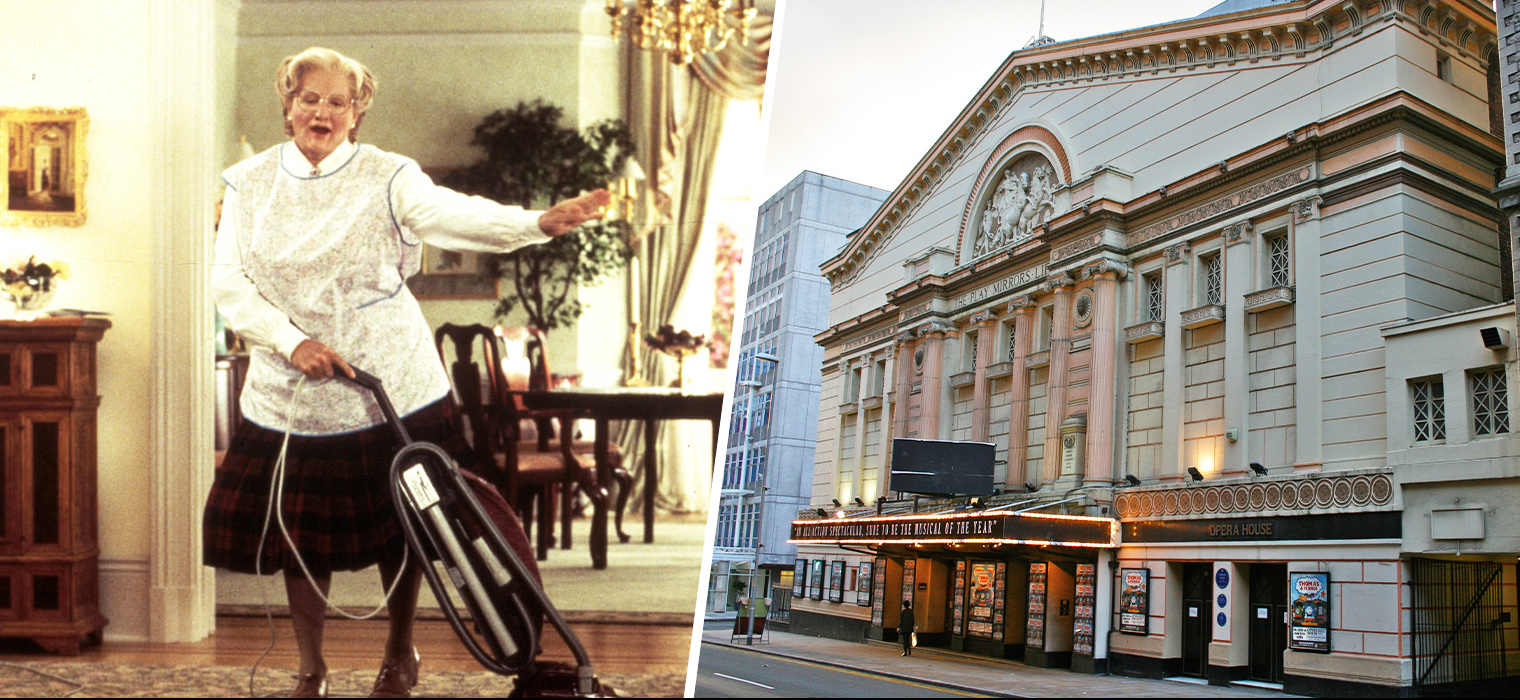 The new Mrs Doubtfire musical is set to premiere in the UK at Manchester's Palace and Opera theatre.
Based on the hit Mrs Doubtfire movie, the brand new musical follows Daniel, an out-of-work actor who'll do anything for his kids.
Just like in the film, the story sees him create an alter ego – Scottish nanny Euphegenia Doubtfire – in order to stay in their lives following a messy divorce.
Little does he know, his new alter ego will soon take on a life of her own and teach Daniel the truly important meaning of being.a father.
The musical will land at Manhester's Opera House for a limited season, with shows kicking off on Friday, 2 September 2022, and only running for a month before ending on Saturday, 1 October.
First released as a film in 1993, the American comedy-drama was a box office smash hit and is beloved by generations.
Now it's been developed into a hit musical, which first debuted in New York on Broadway to rave reviews and record ticket sales.
Originally starring Robin Williams in the titular role, the new musical version of the hit has been created by a transatlantic team of award-winning artists, with a book by Karey Kirkpatrick and John O'Farrell, original music and lyrics by Wayne and Karey Kirkpatrick, (the Tony Award-nominated team behind Something Rotten!.
Producers Kevin McCollum and Jamie Wilson said: "We are thrilled to announce that Mrs Doubtfire will make its UK premiere next year
"Manchester is one of the great cities of theatre, and we can't wait to bring Mrs Doubtfire to the Opera House."
"We hope audiences will take this hilarious and touching show to their hearts, and promise a great evening for everyone!"
Sarah Bleasdale, general manager of Palace and Opera House Theatres, said: "We're incredibly excited to have another production launching in the UK from Manchester, and this time – direct from Broadway.
"We continue to proudly showcase the very best in new musical theatre under our Manchester gets it first banner and know that our audiences have a real treat on the way with the iconic Mrs Doubtfire. A big moment for our theatres and the city, and a production we cannot wait to open our doors to".