Football is back and after a huge weekend of Premier League openers last Manchester's pubs are back to business as usual (kind of).
Being able to flick the big screen on for punters looking to cheer their local clubs is a staple in Manchester and there are some classic establishments dotted about that are famous for their football hospitality.
A handful of these pubs will also be handing out a free pint for you and your pals this weekend.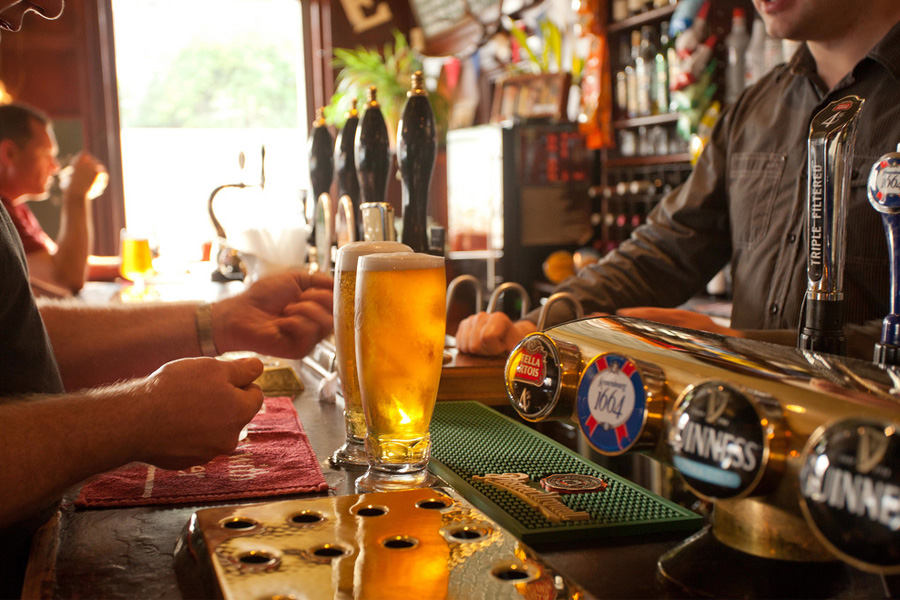 With over 500 pubs and bars across the UK, the We Love Sport app is offering a complimentary drink to users who download the app (or already have it), which can be redeemed at venues during sporting occasions, between Tuesday 10th August and Friday 10th September.
Basically, if you're a little skint, you can start your day off free of charge this weekend by grabbing your first drink for free.
The free drink offer will also be available for Manchester United fans on Sunday as they play Southampton.
Participating venues in Manchester include:
Beech Inn Chorlton-Hardy
Blind Pig Eccles
Crafty Pig Manchester
Directors Box Manchester
Earl Of Derby Bury
English Lounge Manchester
Flour And Flagon Manchester
Footage Manchester
Navigation Hotel Altrincham
Oxnoble Manchester
The Lost Dene Manchester
Turing Tap Manchester
Waldorf Manchester
Walkabout Manchester Printworks
Yates Manchester
Yates Manchester Printworks
This offer will be available for any We Love Sport registered user and is limited to one drink per customer.
There is a selection of 32 drinks available which can be easily redeemed at the bar or through the ordering app. All customers need to do is order a participating drink then enter the code or show it to the server to be put through the ordering app or at the bar.
Stephen Cooper, sport marketing manager at Stonegate and We Love Sport said: "Last season saw empty stadiums and pubs across the country on match day and so the return of the Premier League is a huge moment for football fans across the nation.
"That's why we want to truly celebrate, by offering pub-goers a free drink in one of our 527 pubs when sport is showing on the TV."
To claim your free drink, just download the We Love Sport app and order a drink in your local participating venue.