Manchester
All the events happening in Manchester for International Women's Day 2023
There's loads going on in Manchester for International Women's Day 2023.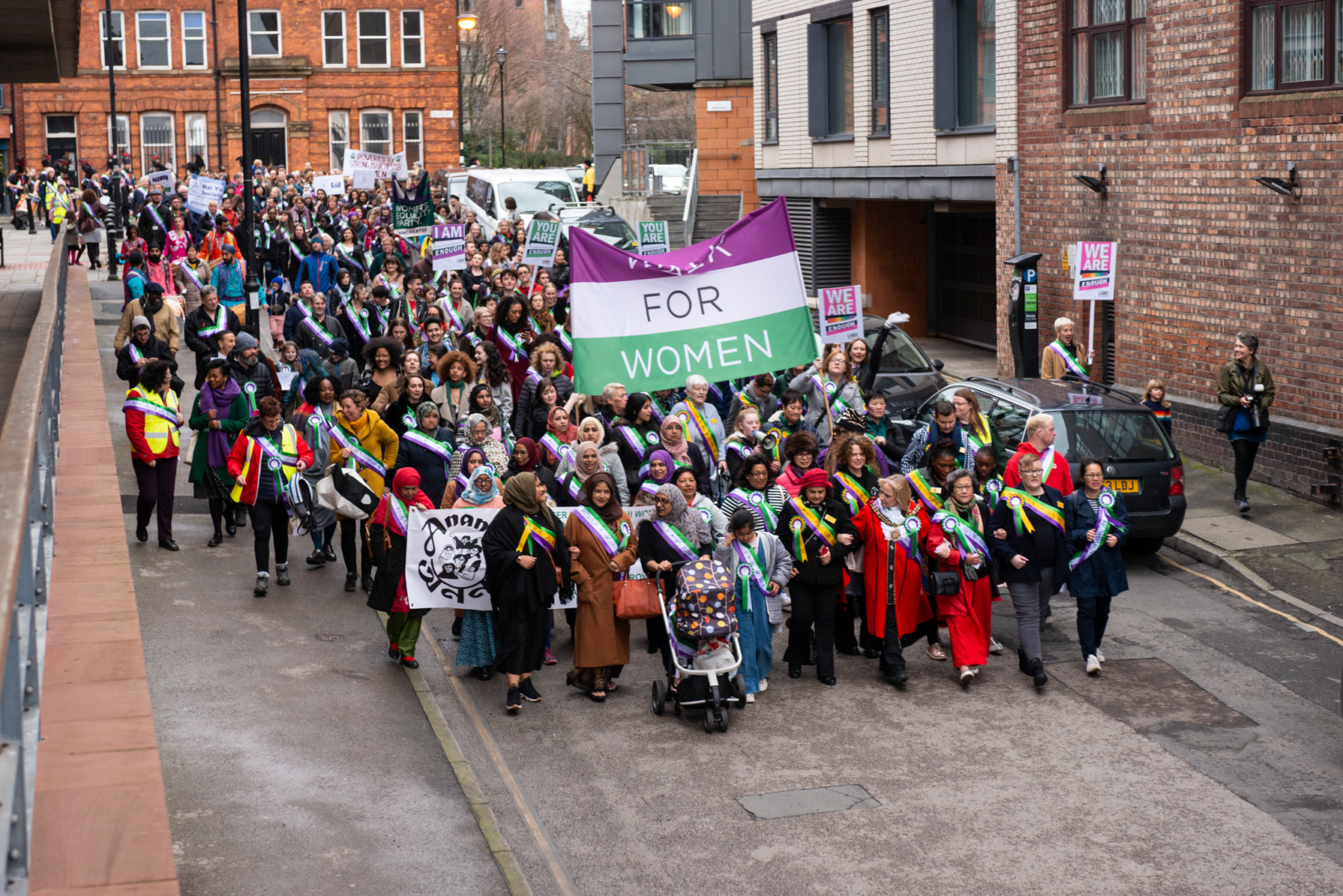 Every year, International Women's Day (IWD) marks an opportunity to come together and reflect on the many incredible achievements of women, as well as question ways to offer further support to marginalised groups and fight for real equality.
Here in Manchester, the proud home of the Suffragette movement that was key in winning votes for women, we have a long history of pushing the envelope on civil rights issues – so it only makes sense that we celebrate IWD in style.
We've picked out some of our favourite events going on in the city to mark the day. Keep reading to discover where to go in Manchester on International Women's Day 2023.
International Women's Day Beer Showcase at Port Street Beer House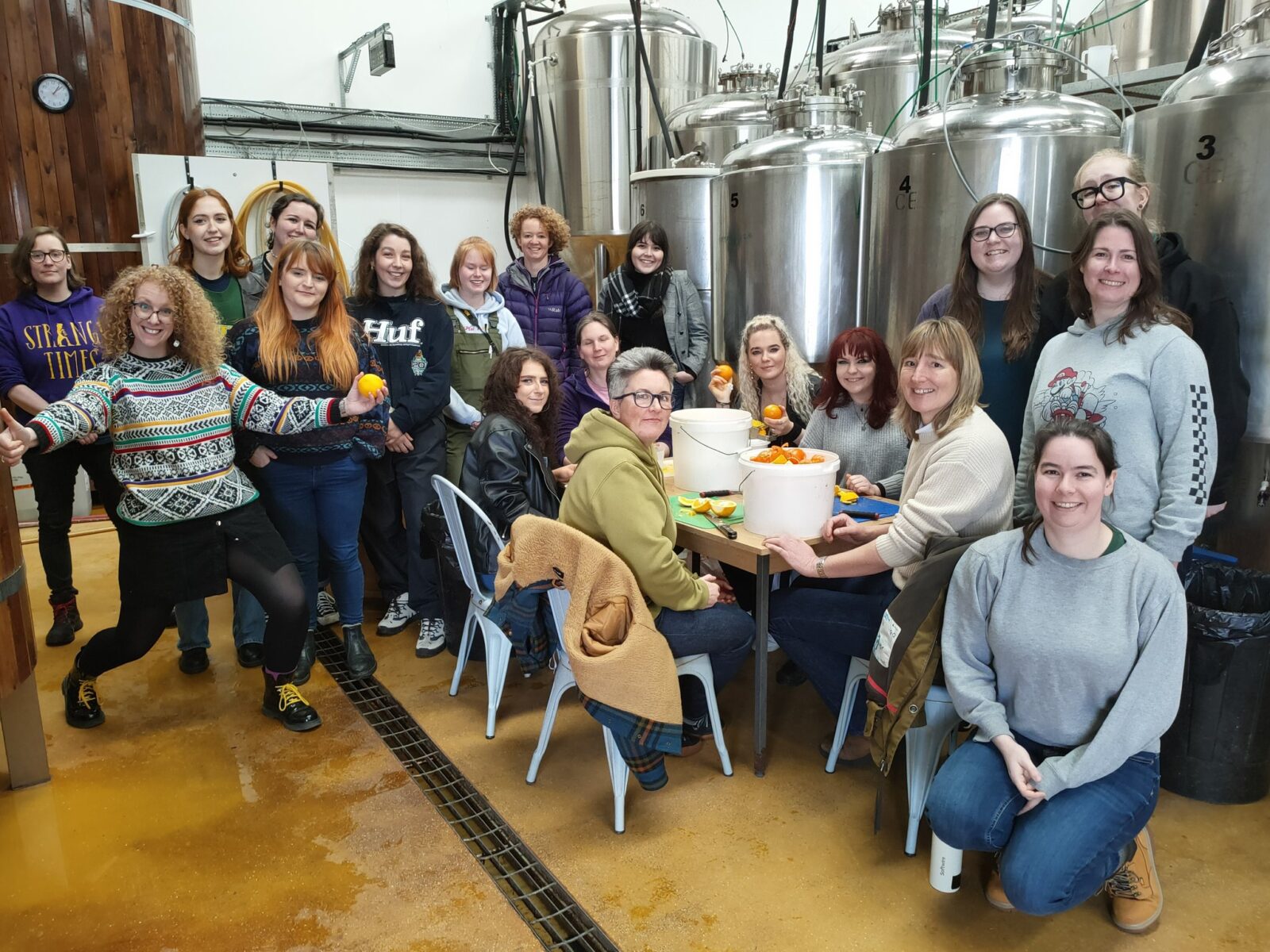 What is it: A celebration of all things women and all things beer, with a beer and food pairing.
Port Street Beer House will host an International Women's Day Beer Showcase this week, where female-brewed beers will be poured and served alongside a food pairing from Nell's Pizza.
One of those beers on the menu will be Boudica's Chariot, a special beer created at Salford's Strange Times Brewing Co by members of Manchester Crafty Beer Girls, women from across the city's hospitality sector, and others from further afield.
The actual event at Port Street Beer House is free to attend, or you can book £15 tickets for the beer and food pairing here.
Vulva Voce string quartet pop-up performances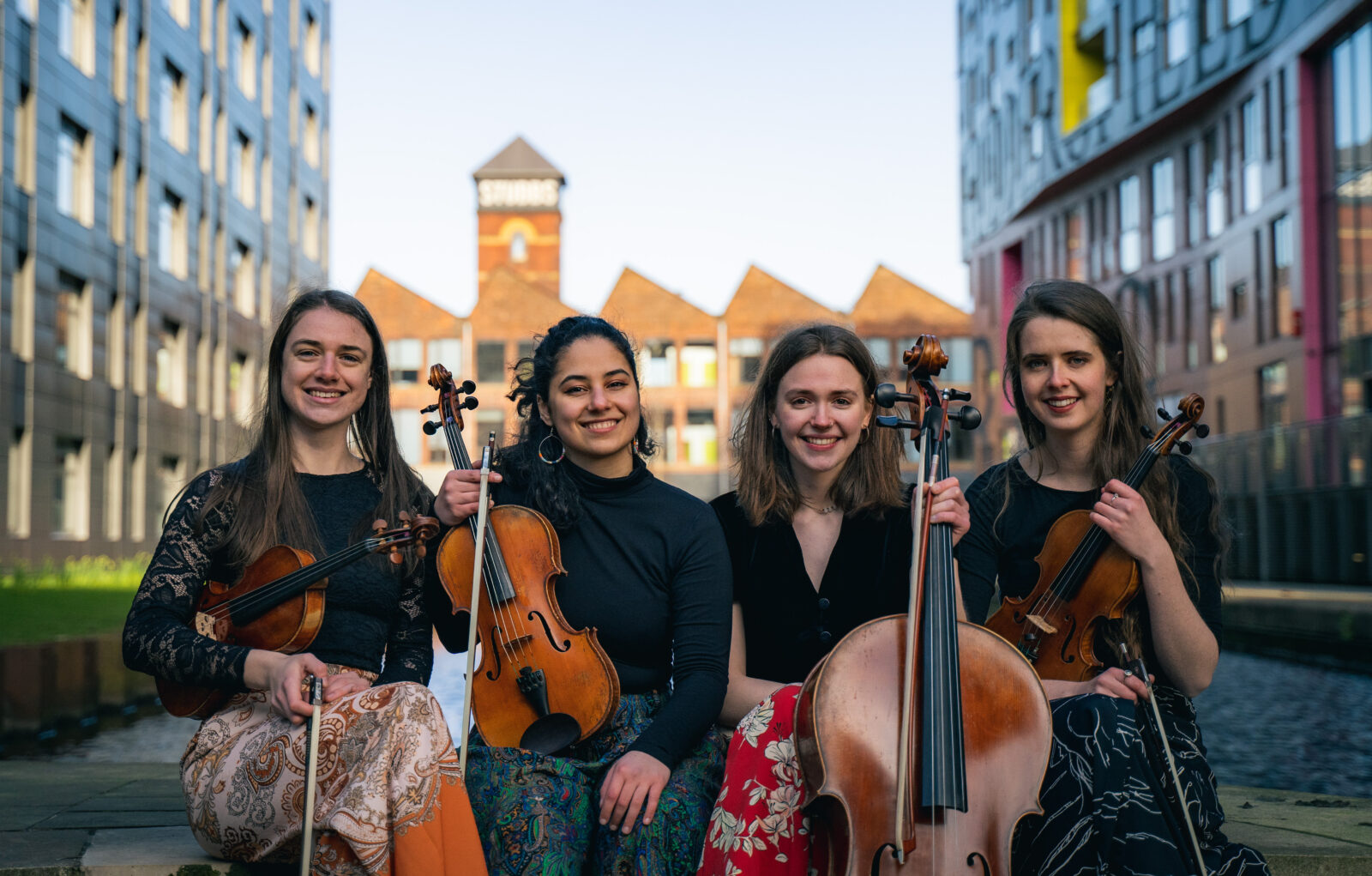 What is it: Free pop-up performances around Manchester from string quartet group Vulva Voce.
The genre-defying string quartet group Vulva Voce will be springing up around the city centre for a series of free performances, each one made up of music composed by women, spanning from the Renaissance period to the present day.
They'll choose culturally significant sites around the city, including the Whitworth Art Gallery (12.30pm and 1.30pm), Manchester Art Gallery (3pm), the Emmeline Pankhurst Statue (4pm), the Pankhurst Centre (5.45pm) and Whiskey Jar (9pm).
All of the events are free and open to the public, apart for the performance at the Pankhurst Centre, which is part of their International Women's Day programming.
You can find out more by following Vulva Voce on Instagram here.
Walk for Women 2023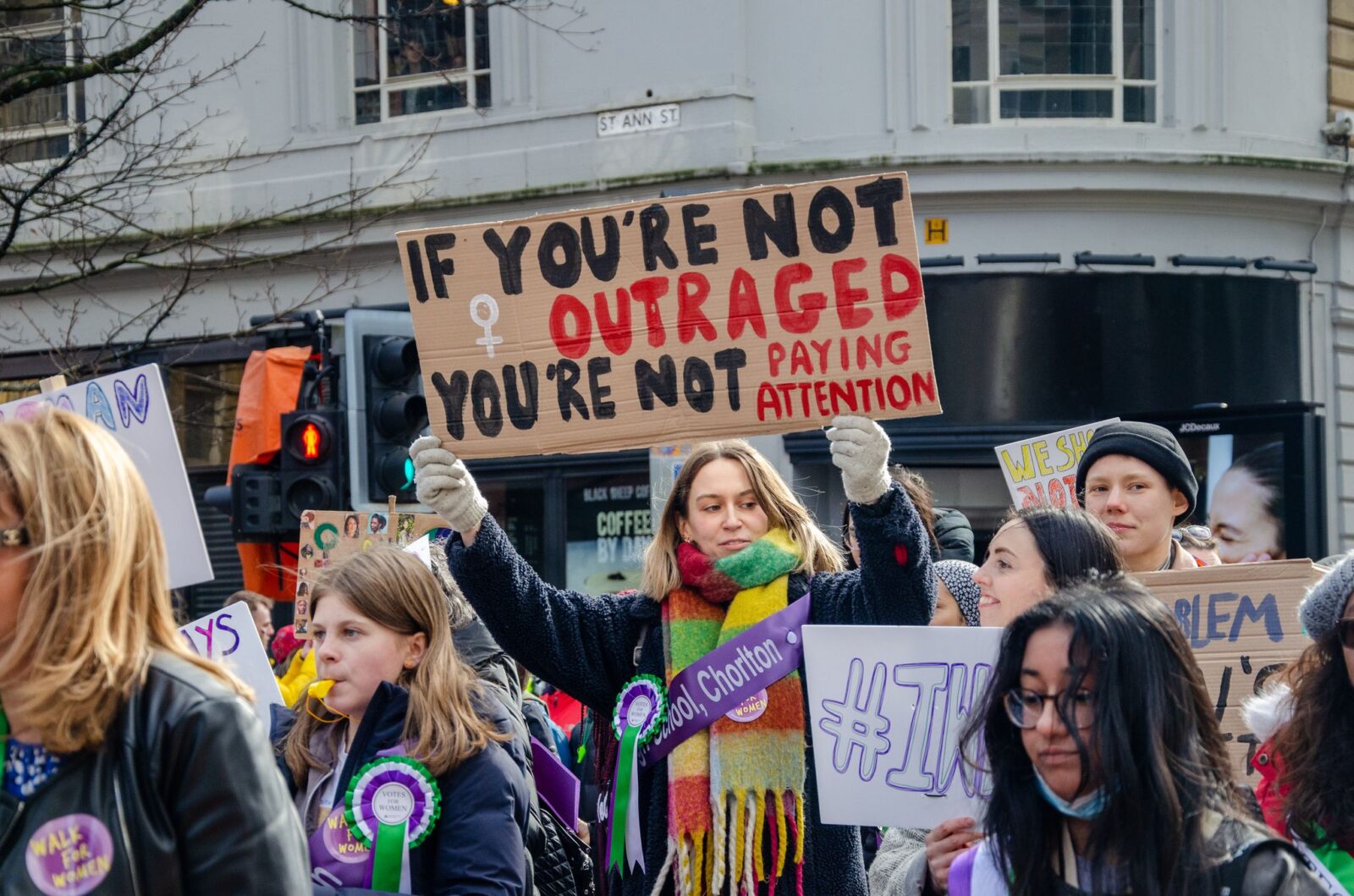 What is it: Hundreds of women and supporters of women from all over will demonstrate their support for International Women's Day as they proudly walk through the city centre.
Manchester's Walk for Women will return to the city centre on Saturday 4 March to celebrate International Women's Day 2023.
The walk will begin outside Manchester Cathedral on Victoria Street, meeting at 12noon for a 12:30pm start. It will go through the city centre, ending up outside Central Library in St Peters Square. Large groups, businesses and organisations are encouraged to get involved and register for an official place in the Walk for Women.
The length of the walk is approximately 1.11km, with rest stops along the way and dropped kerbs for wheelchair access.
In previous years, the city has seen thousands of women and supporters of women flood to Manchester city centre to share their passion for equality.
The story of Lydia Becker at the Pankhurst Centre
What is it: An evening full of music, talk, good company and lots of inspiration at the birthplace of the suffragette movement.
On Wednesday 8 March (6pm to 8pm), The Pankhurst Centre is celebrating the legacy of one of the leaders of the suffrage movement with a talk about Lydia Becker (1827-1890) to mark International Women's Day 2023.
Guests will be welcomed by music from all-female string quartet Vulva Voce before hearing a reading from author Joanna M Williams, who will be bringing her book The Great Miss Lydia Becker: Suffragist, Scientist and Trailblazer from the page to the Pankhurst parlour.
The founding of the Manchester Women's Suffrage Committee was one of many firsts by Lydia, whose influence was such that by the time of her death in 1890 the enfranchisement of women was seen as a distinct possibility.
Read more: The forgotten Manchester suffragist who inspired a teenage Emmeline Pankhurst
Lass Fest at GRUB
What is it: A week long festival at street food hub GRUB from the 8-12 of March.
The Fest will showcase great local street food, drinks, music, art, shopping, comedy, spoken word, film and more from feminist and female-owned businesses.
Find food from the likes of Bee Kind Bakery, Desert Island Dumplings, Hoi Polloi Street Kitchen, Nina's Taco Truck, Seitan's Kebab and Tiny Beast Bakes.
Plus dumpling rolling masterclasses, open mic storytelling, girl power disco bingo, a feminist pop-up market and more.
Find out more about Lass Fest at GRUB here.
An all-female DJ takeover at Brickhouse Social
What is it: An all-female line-up of DJs, performers and songwriters taking over Brickhouse Social until 2am.
Beth Donovan has curated a free evening packed with the city's best DJs, artists and songwriters, ready to take over Brickhouse Social for a night.
And while tickets are free, all the money raised on the evening (including the £2.50 pizza slices served all night) will be donated to The Pankhurst Trust.
You can expect two floors of gorgeous entertainment, from a giant party in the main bar from 9.30pm to DJs keeping the dance floor busy all the way to 2am.
Entry is free and tickets can be reserved here.
Heard Live for International Women's Day
What is it: An inclusive event of live spoken storytelling taking place on International Women's Day to give a platform to captivating true stories on the lived experiences of women.
Taking place at Feel Good Club on Wednesday 8 March at 6.30pm, guests can enjoy a curated line up of storytellers as well as a couple of open-mic spaces for newbies.
From the isolation of a debilitating illness, the seriousness of clown school and a lifechanging pilgrimage to Mecca, the storytellers will share personal and candid journeys on the lived experience of being a woman, with the importance of connection at their core.
Tickets are a donation to The Pankhurst Trust and can be reserved here.
Read more: How Benni McCarthy has helped Manchester United's forwards flourish
Feature image – Supplied