Manchester
Le Social is opening a new wine bar and tasting room inside an Ancoats shipping container
The team will throw open the doors to its new home in Pollard Yard this weekend, Saturday 29 January.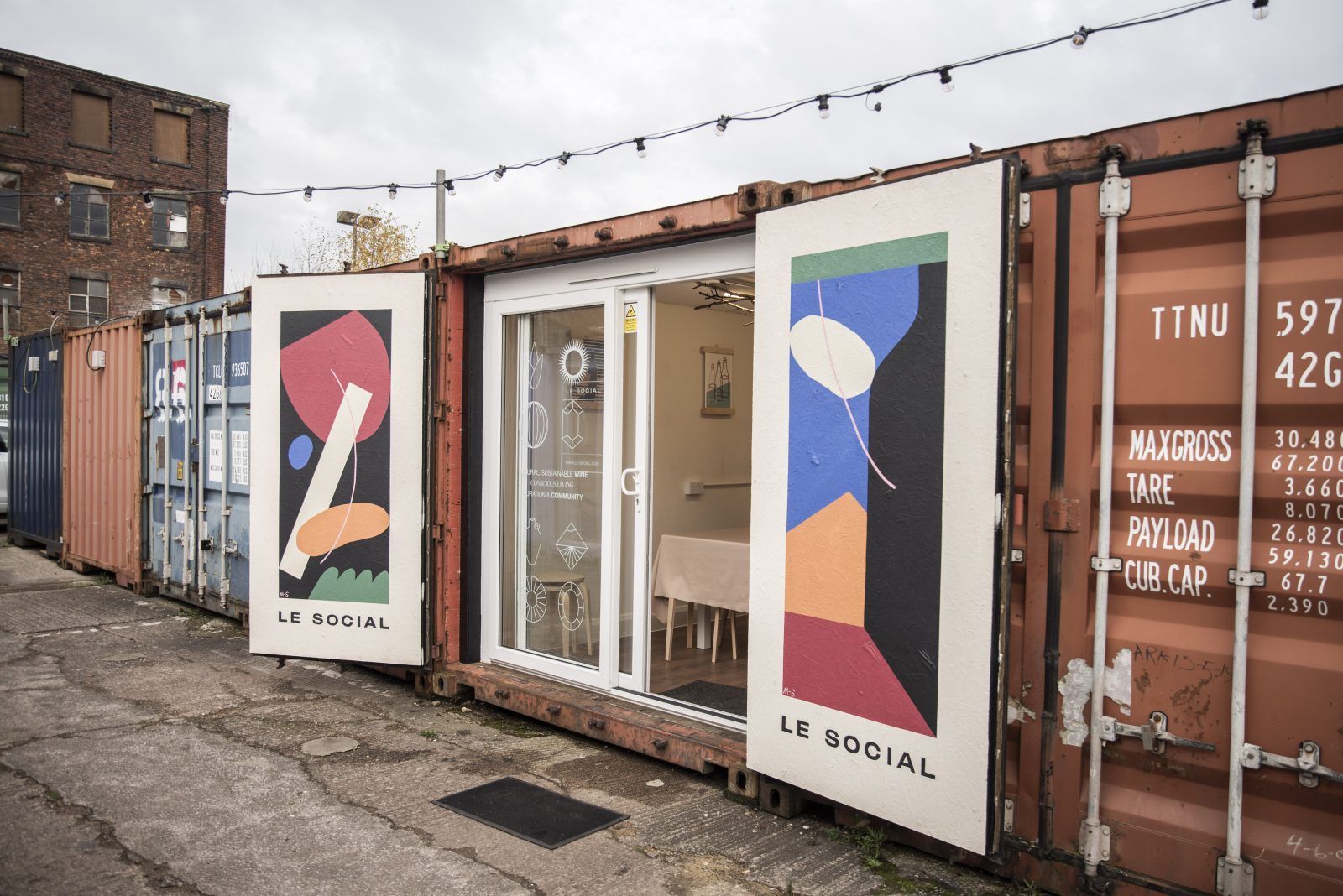 Manchester wine connoisseurs Le Social have revealed plans to open a new wine bar and tasting room in Ancoats, bringing its organic and biodynamic wines into a new permanent sit-down setting for the very first time.
Having found success during lockdown as an at-home wine delivery service, and collaborated on several pop-ups and supper clubs around Manchester, the team is now preparing to throw open the doors to its very own space this weekend, Saturday 29 January.
Here in its new trendy shipping container home, drinkers and diners can expect an ever-changing menu of natural wines, deli boards and continental plates, served on Saturdays between the hours of 2pm and 10pm.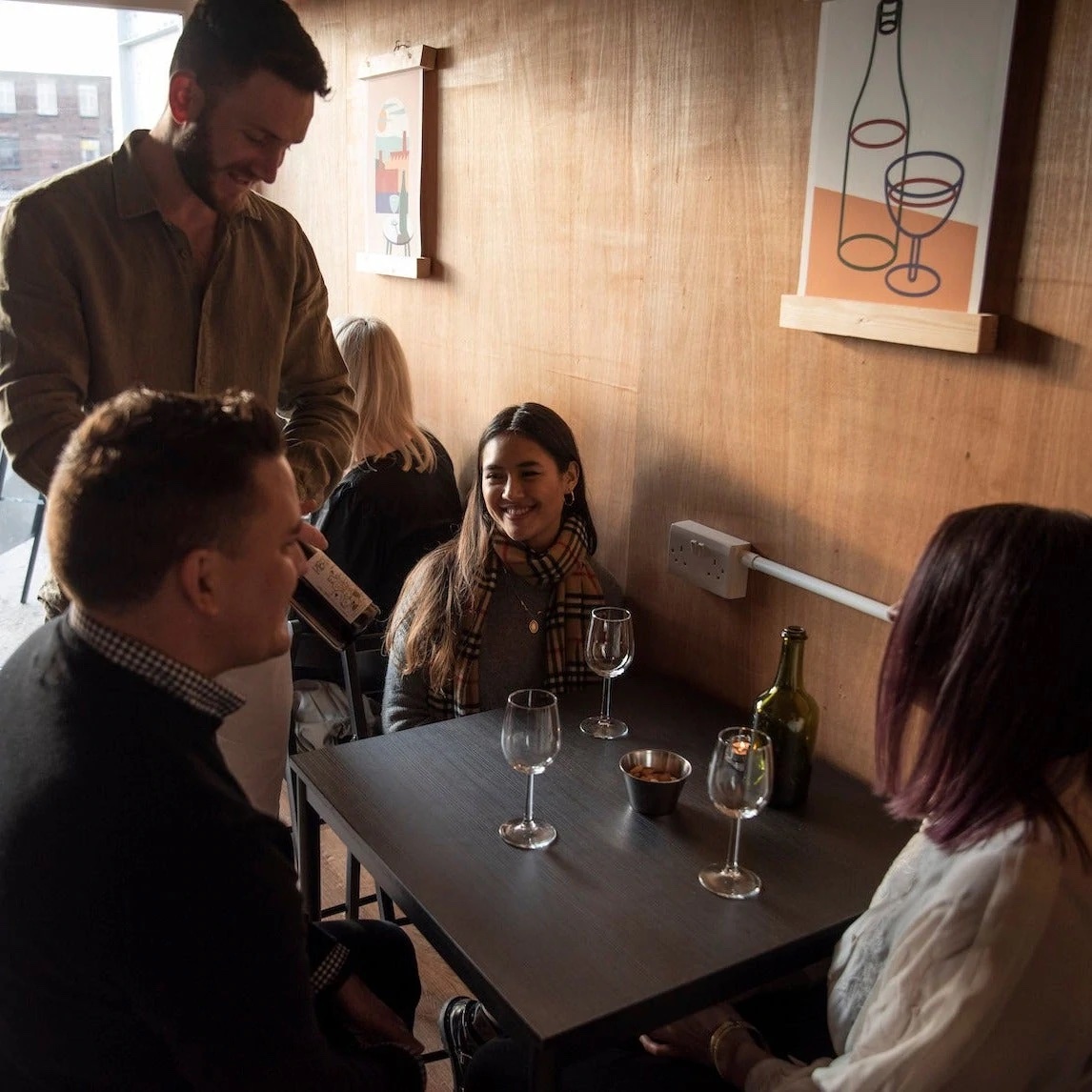 Designed for sharing amongst friends, dishes will utilise an array of authentic French, Spanish and Italian produce which, like the wine list, will all be created using responsibly sourced ingredients to help support independent farmers and producers.
You can either select a few plates from a list or create your own bespoke spread, choosing from nibbles including the likes of plump Spanish green olives and salted almonds.
Elsewhere, you'll find delights like Catalan sardines, Italian aubergine fillets, roasted artichoke halves, French duck rillettes and black humus, sourced straight from the Basque Country, to enjoy alongside your wine.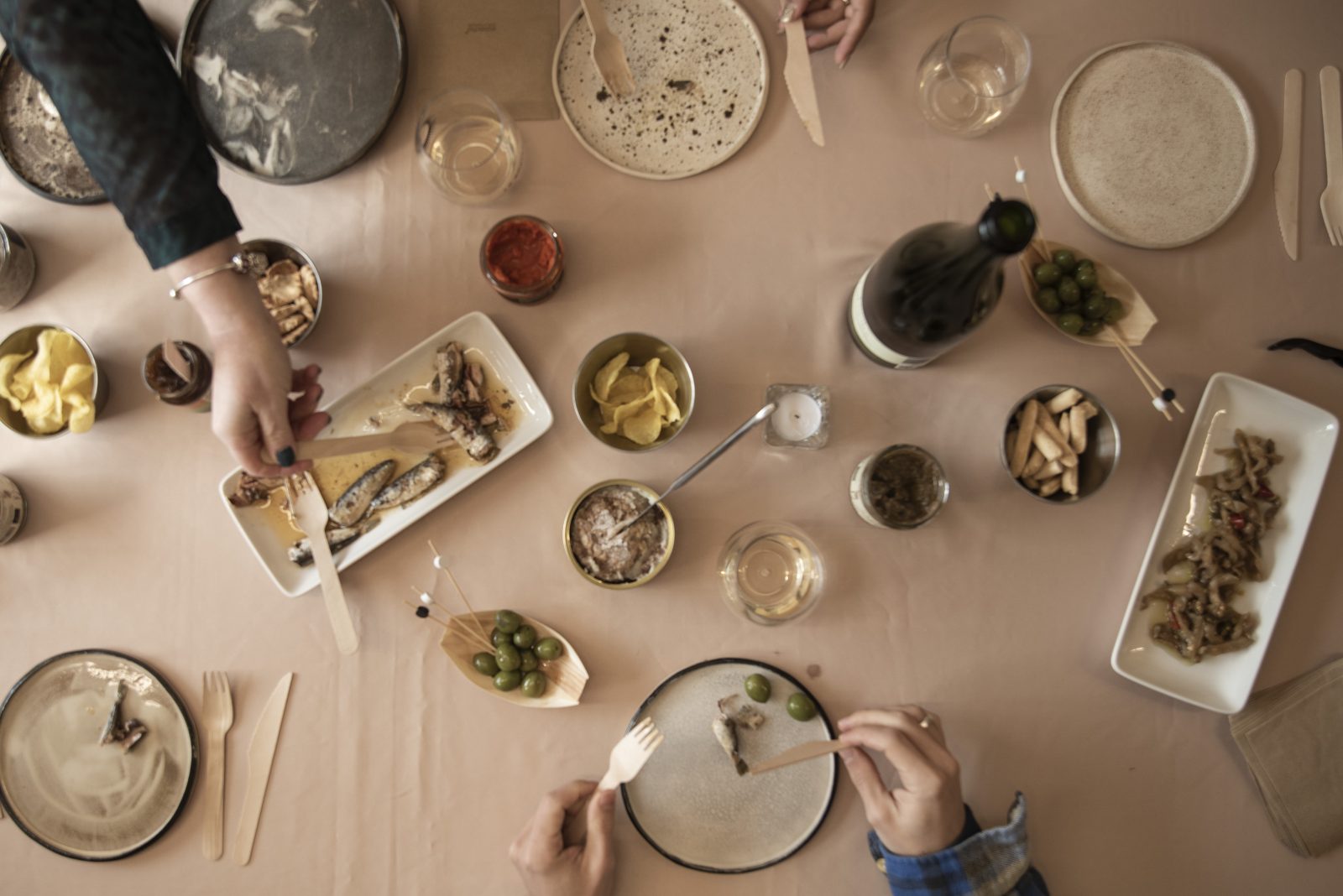 There'll also be a range of different cheeses, selected weekly by local suppliers the Butcher's Quarter, and fresh bread from Ancoats' community bakery Companio – perfect to mop up all that olive oil from the aubergine and sardines.
Drinks-wise, the shelves are stacked with a diverse range of unique and quirky wines – all handpicked with excellent taste, individuality and character in mind. Guests are welcome to try any bottle they like for the usual retail price, plus a £5 corkage fee.
Bottles will be rotated regularly, including different options at various styles and price points to make sure Le Social's incredible wines are accessible to everyone – no matter their budget.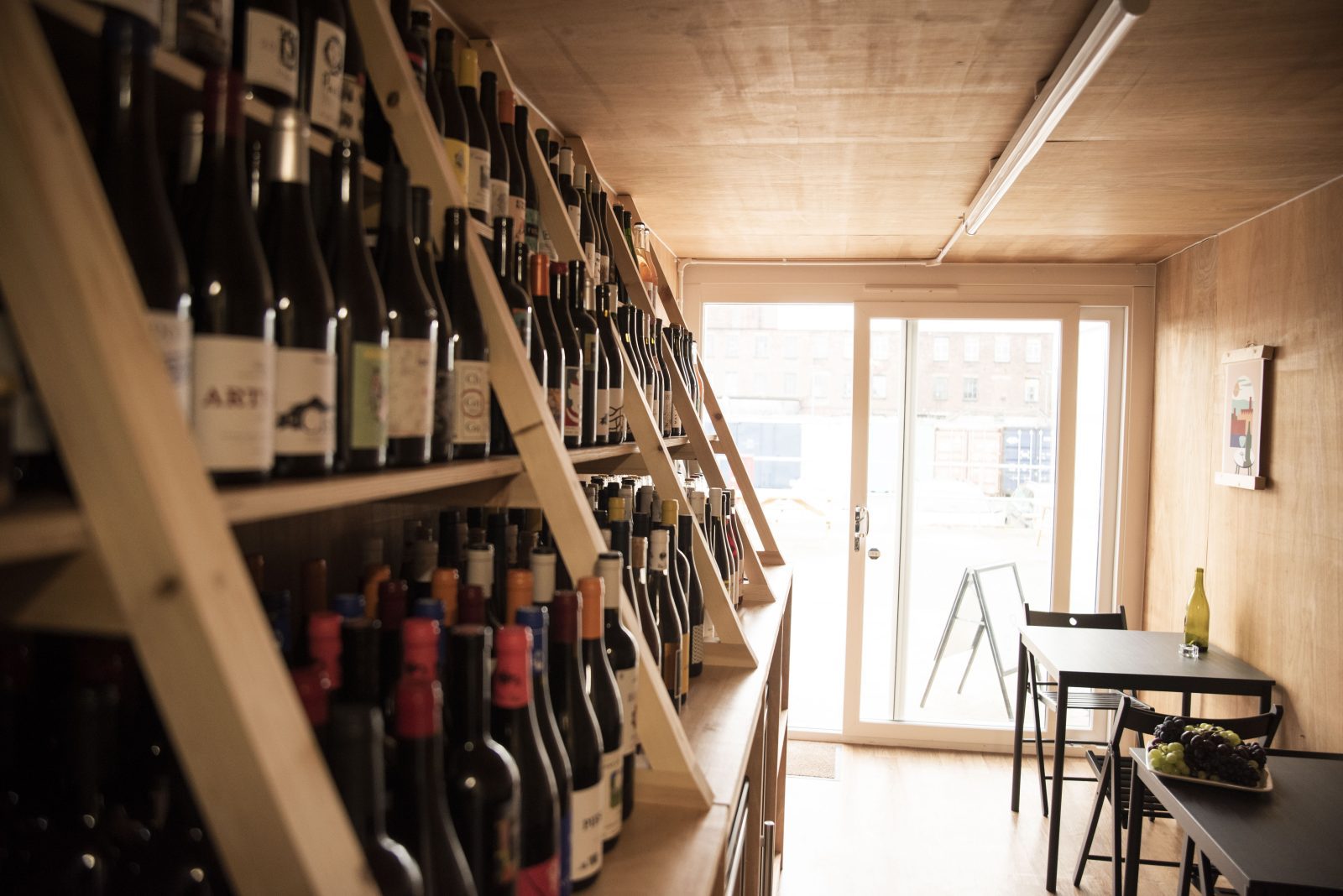 Due to the small nature of the space, bookings are mandatory – with tables reserved for two hours at a time.
As well as opening up for drinkers on Saturdays, Le Social is also launching its new tasting room this week.
Designed for wine tastings, workshops and private functions, a full calendar of events is yet to be announced but will include educational tasting nights, art exhibitions, craft workshops with other Pollard Yard residents and more.
As much a lifestyle brand as a wine connoisseur, social consciousness flows throughout the
entirety of Le Social with environmental and social impact factored into every element of the
offering.

Beyond a passion for wine, Founder Jérôme's wider mission is to advocate for a more inclusive and representative wine world by working with independent, sustainable and minority wine producers.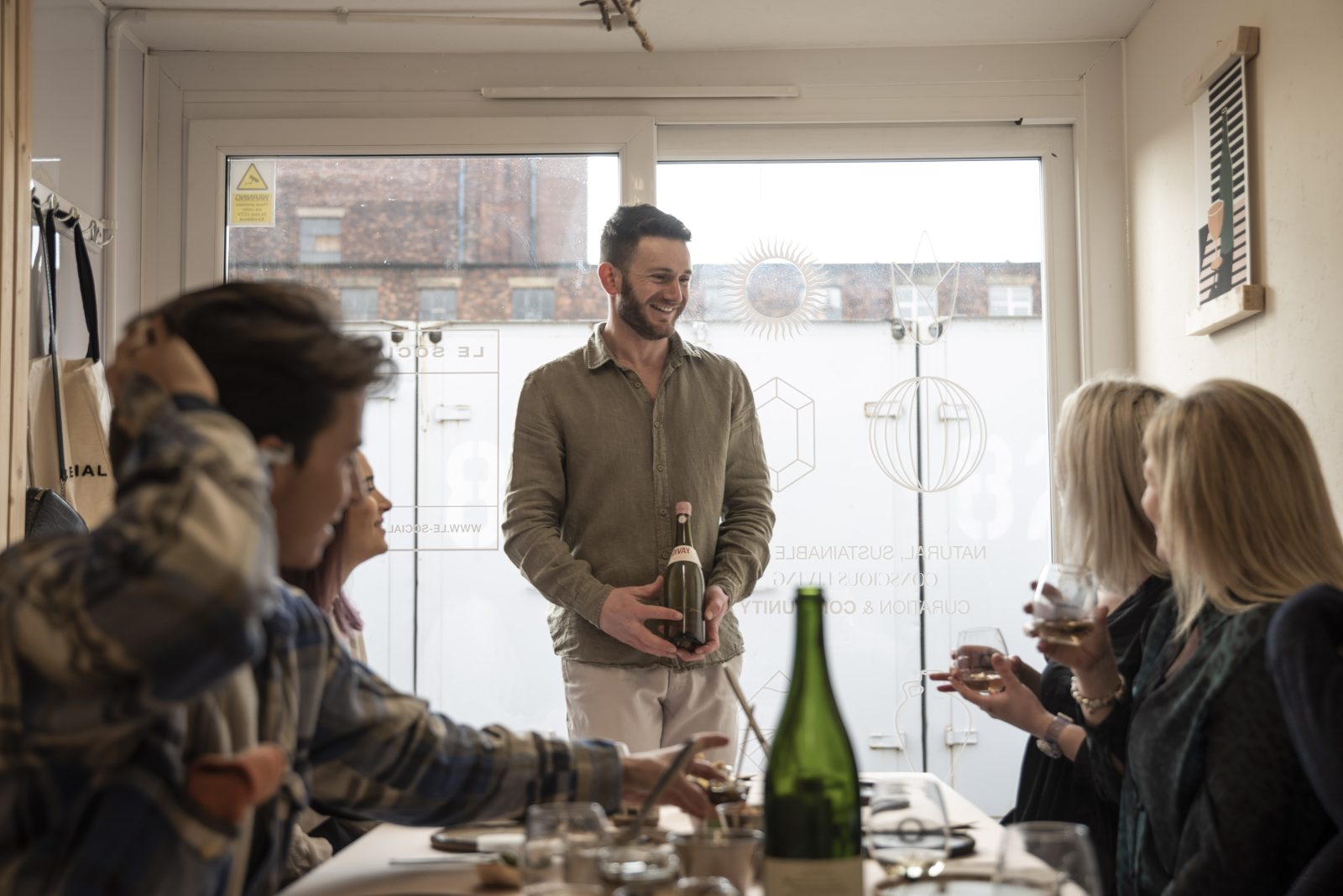 His appreciation of community and the environment translates into sourcing and pouring wines which make a positive social impact throughout the supply chain, from the people working in the vineyards to the friends and families who will live a special moment sharing them.
Speaking on the new opening, founder Jérôme Boullier said: "With Le Social I want to create an alternative wine-led space which is centred on experience and inclusivity.
"The Wine Bar and Tasting Room will serve as cosy destinations where all are welcome to appreciate delicious wine with a purpose and food that will enhance the experience.
"The intimate nature of the bar means customers will gain knowledge as well as try out something new and exciting and meet new people in doing so!

"Wine has always been part of my everyday life, as a child I was often sent to the wine cellar
in my grandparents' house to find a specific bottle for the occasion.
"Family rituals were always accompanied by wines appropriately matched, and I was invited to try from a pretty young age!
"I'm so happy that I now have the opportunity to pursue my passion in a meaningful way. I'm very excited to show the space off."
Le Social Wine Bar will be open every Saturday from 29 January 2022 onwards. Reservations can be made directly through Le Social's website here and bookings for the tasting room can also be found on the website.
Feature image – Le Social Wine