Manchester
The 10 best and most popular gyms in Manchester, ranked by price
From boutique fitness studios to do-it-yourself commercial gyms.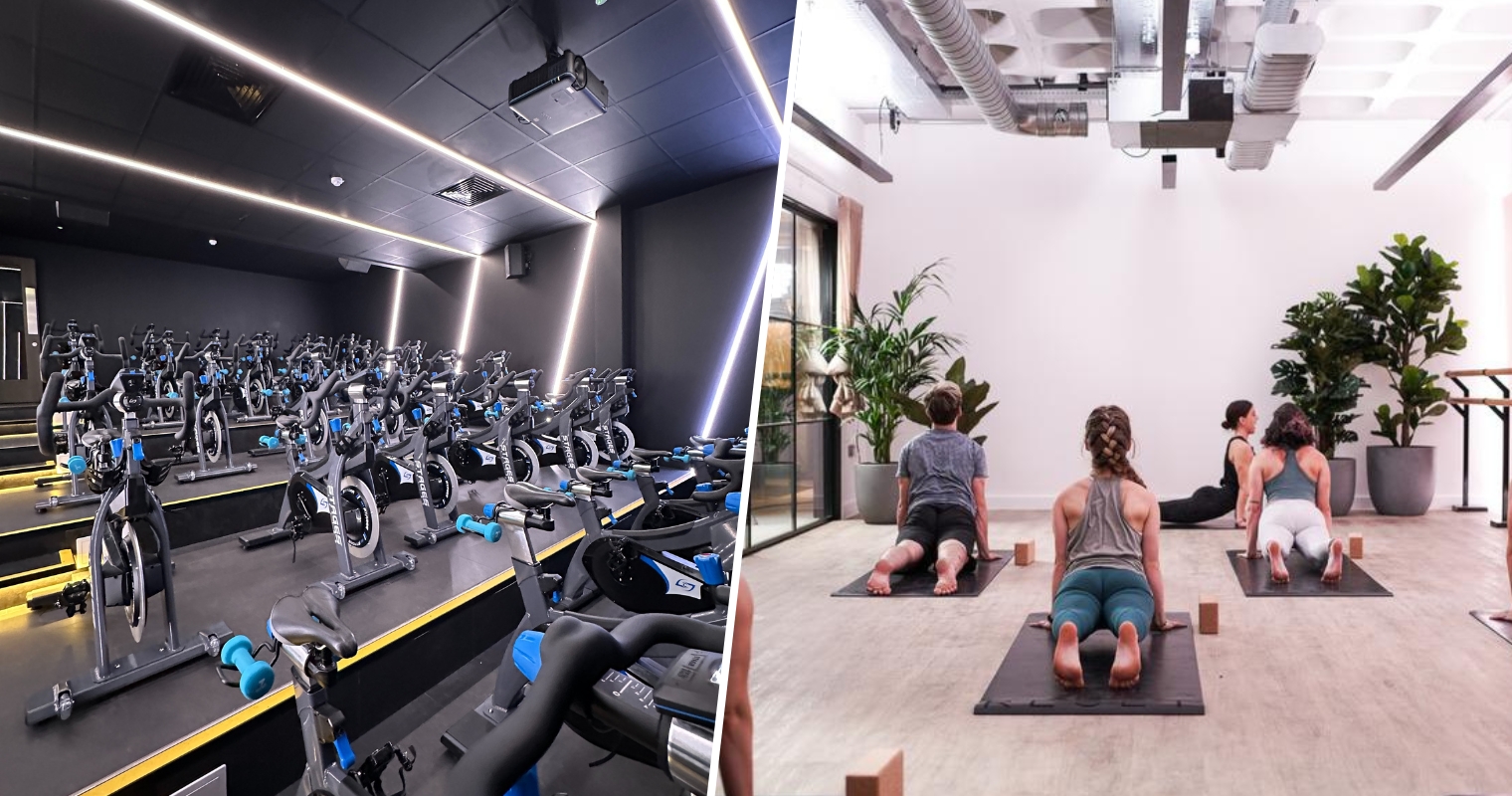 The whole 'new year new me' thing is a pretty tired concept – but if this time of year does leave you itching for a fresh start, January is a good month to get your body moving again.
Across the world, people will be snapping up new gym memberships and pledging to move more, drink more water, eat more greens.
The secret to actually sticking with it is often to find the right routine for you, and when it comes to exercise, finding the gym that will make you feel supported as well as pushed physically is key.
There's no shortage of brilliant gyms here in Manchester, from the do-it-yourself commercial gyms to the fitness facilities manned by highly-qualified trainers who will guide you every step of the way.
Here are 10 of the best to try in 2023 – and how much it'll cost you.
Barry's Bootcamp – £178/month
Barry's is the gym loved by all the famous LA-dwelling beautiful types, and first opened here in Manchester in 2018.
Workouts take place in the 'red room', where rows of benches, dumbbells and treadmills promise a total body workout.
It's now a global phenomenon, with gyms everywhere from the USA to the UAE to Australia to Mexico.
It ain't cheap though – memberships start at £178 per month, which gets you 12 classes, or you can book a drop-in class for £20. Check out all the offers here.
Form – £168/month
You will not find a nicer or more supportive group of trainers than the ones who work at Form – you also won't find any who take away your ability to walk up stairs quite so efficiently.
As well as one-to-one training, they offer their 'reload' programme with small groups training together at their New Bailey Street gym, and the best pilates and yoga classes in town at their Reset gym on Marble Street.
Form promises a longterm change to your life – this is no flash-in-the-pan fitness phase.
Memberships start from £168 a month and we promise you get a lot of bang for your buck. Find out more at formmcr.com.
Blok – £165/month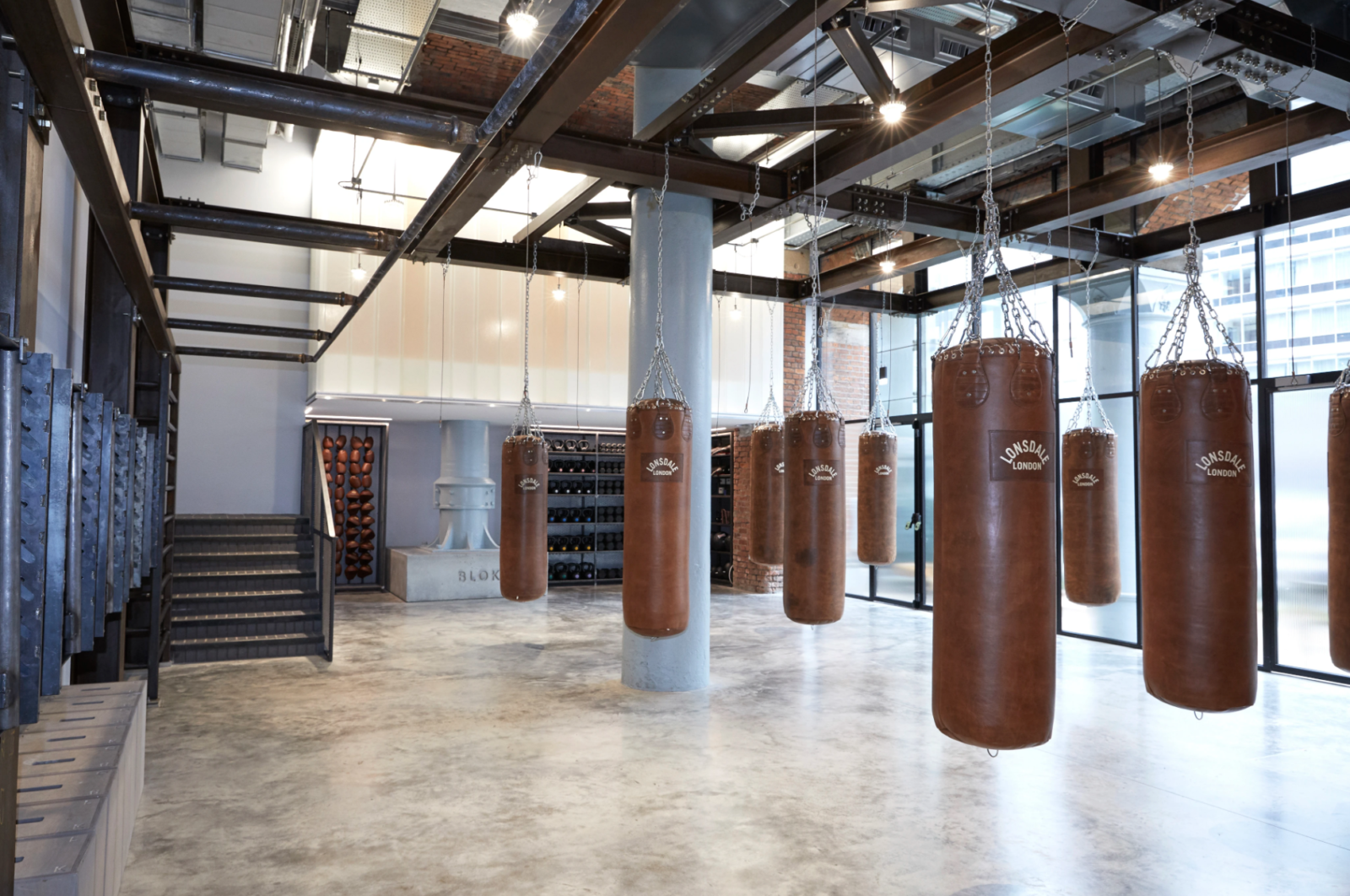 This gym is genuinely very beautiful, taking over a corner of the historic Ducie Street Warehouse.
It's another one with three different studios to choose from – you can do pilates and yoga, take on full-body strength-focused or boxing workouts, or try out barre and cardio exercises.
There are top-notch changing rooms for getting refreshed in afterwards too.
Unlimited membership is £165 a month, but if you're happy to commit to a set number of classes there are cheaper packs available too.
F45 – £155/month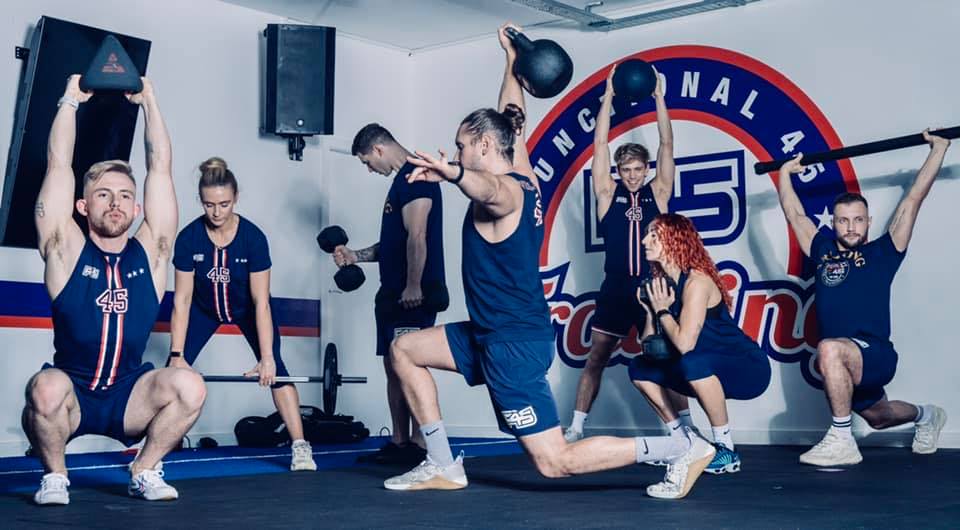 First created in Australia, there are now more than 1,000 F45 studios all over the world, creating what it claims is the most innovative fitness gym on the planet.
Each 45 minute session blends cardio and HIIT-style workouts for 'sweat-dripping, heart-pumping fun'.
The circuits will kick your ass, in a good way.
It's £155 a month if you commit to six months, otherwise you're looking at £175 a month – check it out here.
Hero Training Clubs – £109/month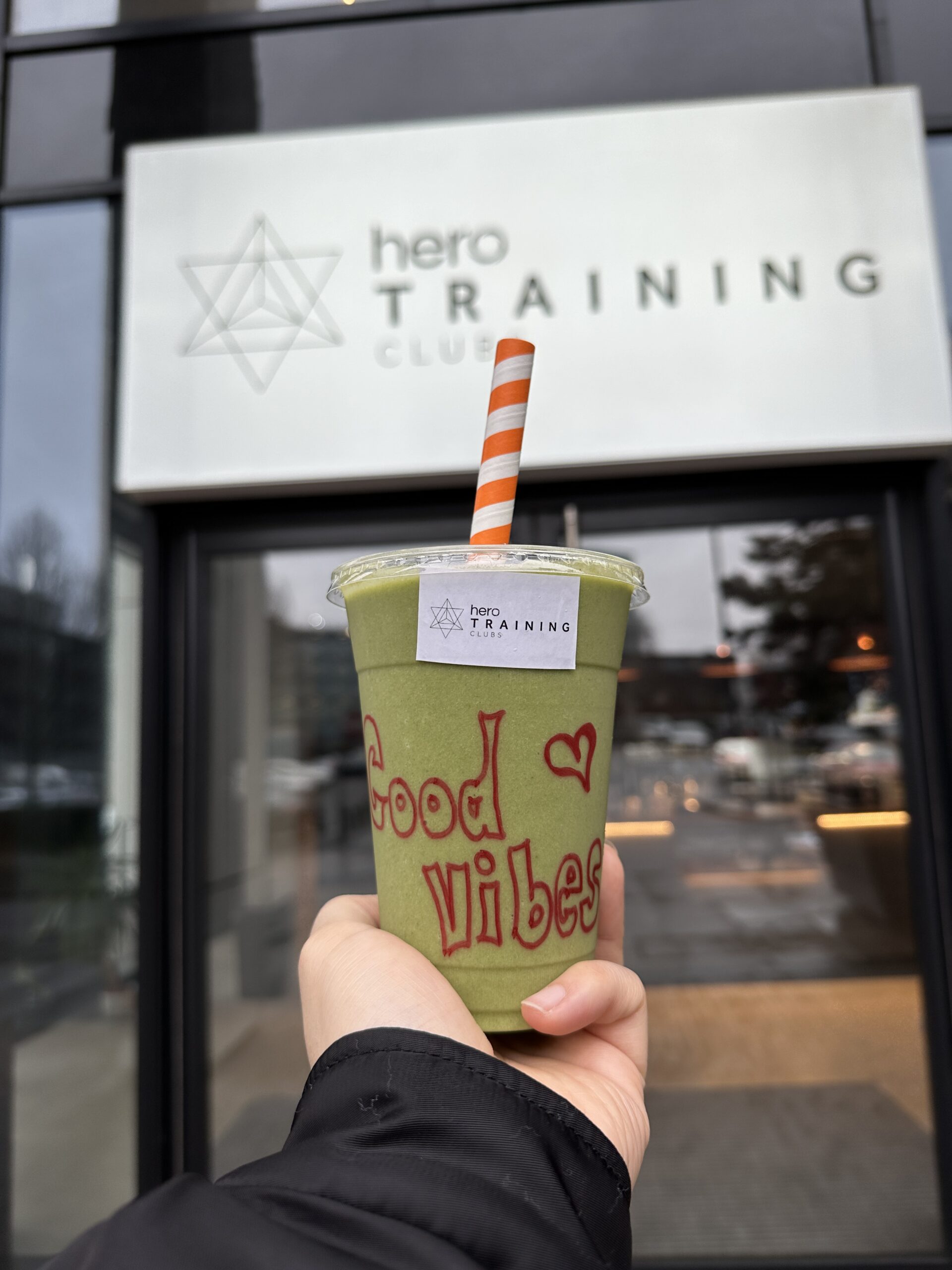 With four different fitness studios to choose from, Hero offers a little something for everyone.
You can seriously test your cardio in their spin studio or in the Athletic studio (where you can also take on boxing classes), push your strength in the Stronger studio (which are basically like small group PT sessions), or reset a bit in the Rejuvenate studio.
Hero has some of the best facilities in the city – seriously, there are more squat racks in here than in some of the biggest commercial gyms – and a bloody lovely group of trainers to guide your every move.
Memberships start from £109 a month, and there are class bundles available too. Find out more at herotrainingclubs.com.
TRIB3 – £79/month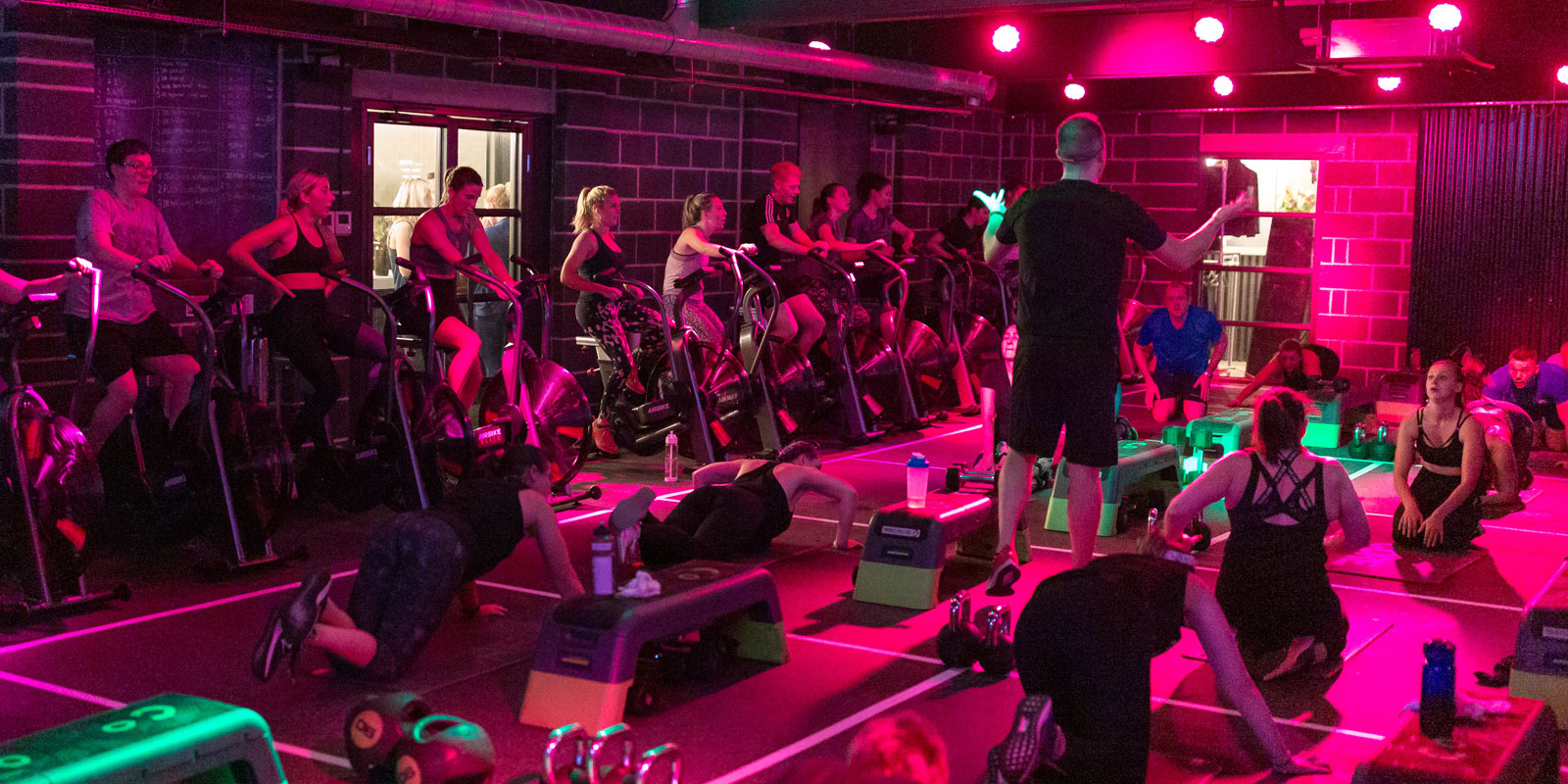 This 'next-level fitness studio' follows a pretty similar modal to V1BE, but factors in assault bikes (ouch) and has classes with a more tailored focus.
There are three different TRIB3 classes to choose from – upper body and core, lower body, and full body – broken down into three zones of treadmill, resistance and intensity.
Now with two gyms in the city centre, it's proving to be a very popular option for Mancs.
Unlimited memberships are £79/month but there are loads of other options too. Find out more at trib3.co.uk.
V1BE – £59/month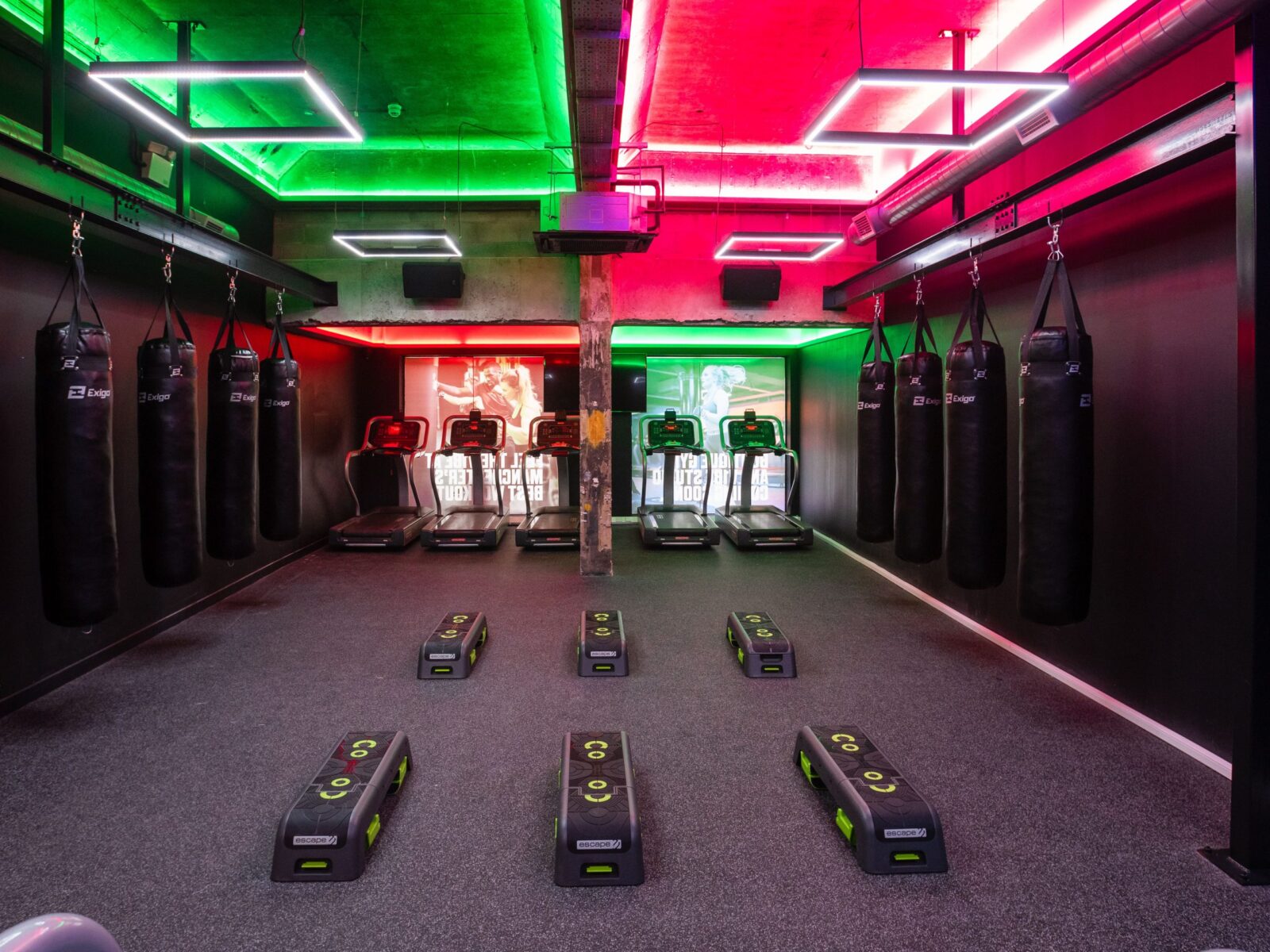 It's all about the cardio at V1BE, Manchester's boutique gym group that will literally display your heart rate on a giant screen for all to see.
Most workouts are spread between sprint sessions on the treadmills and weighted circuits on the floor, but they also have STR1KE classes that factor in some intense boxing drills.
You will be sweaty, you will get competitive with yourself, and you'll definitely love it (once the hill sprints are over).
Membership starts from £59 a month (that's for open gym access and six classes), or you can go all-in for £79 a month. Find out more here.
Nuffield Health – £51/month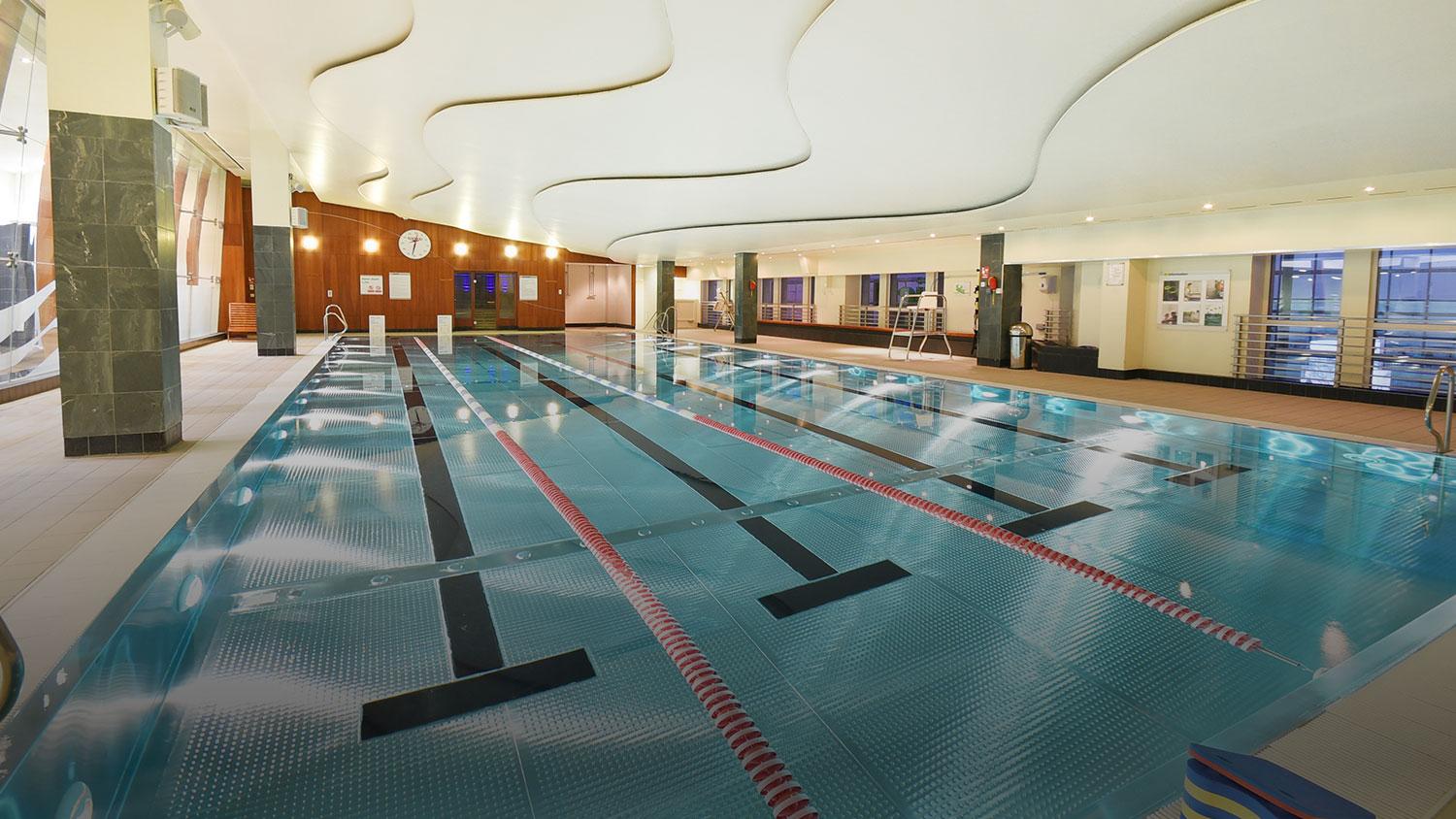 What makes Nuffield Health gym so extraordinary in Manchester is that is has a real life swimming pool, which is quite a luxury in a city centre as crammed as ours.
The gym has an army of treadmills and bikes, plus a functional fitness room, a free weights room, and several different studios.
There are also physiotherapists and personal trainers based here to help you build the healthiest body possible.
It's £51 per month, or you can go off-peak for £43 a month. Sign up at nuffieldhealth.com/gyms/manchester-printworks
JD Gyms – £19.99/month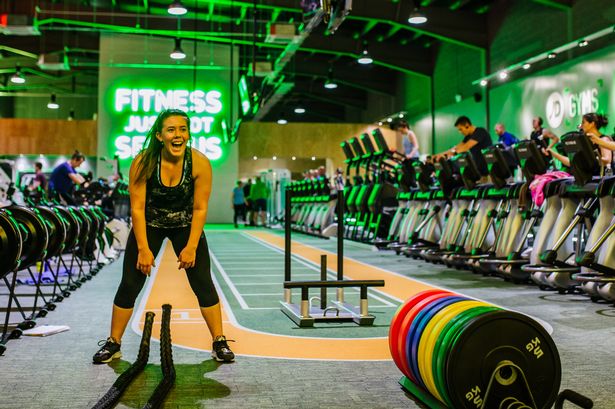 With a rapidly-growing number of gyms nationwide, it's easy to see why JD Gyms are becoming more and more popular – and it's got a lot to do with the price.
Their gym in Manchester city centre has more than 300 classes a month, a sauna, and literally hundreds of pieces of strength and cardio equipment.
There's a large free weights zone, a sprint and sled track, bootcamps, boxing, and personal trainers.
Basic membership is £19.99 a month, which includes classes, but for £25 a month you can also get 10% off at JD Sports online and use any of their gyms nationwide – find out more here.
PureGym – £12.99/month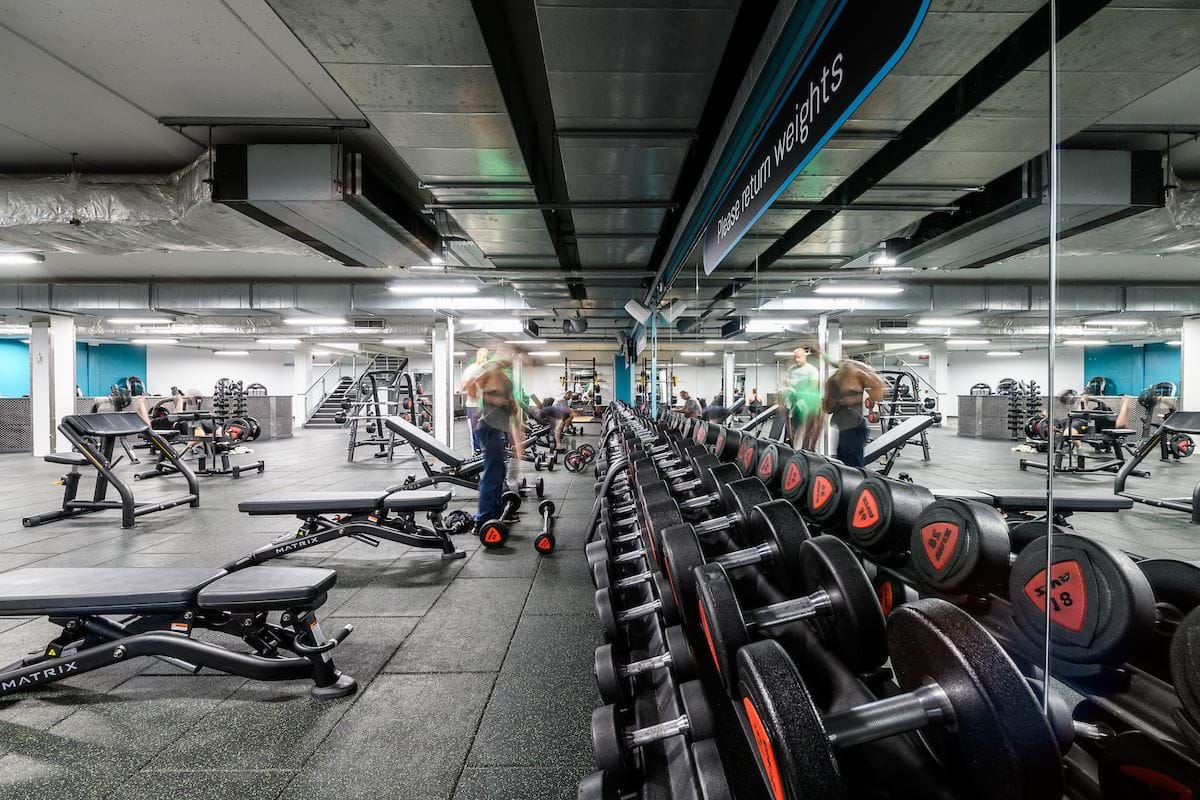 Oh well all know PureGym, let's be honest.
As one of the country's biggest gym groups, they're famed for being cheap and practical, with 24-hour opening times.
Facilities are very good for the price and there are four PureGyms in the city centre alone. You just have to get used to their weirdly futuristic beam-me-up-Scotty entrance vestibules.
You can get a membership from just £12.99 – find out more at puregym.com/city/manchester.
Featured image: The Manc Group / Reset by Form / PureGym