Gigs & Nightlife
The best karaoke bars to sing your heart out in Manchester
Manchester is studded with some cool and quirky karaoke bars for you to release the inner Mariah that's been hiding inside.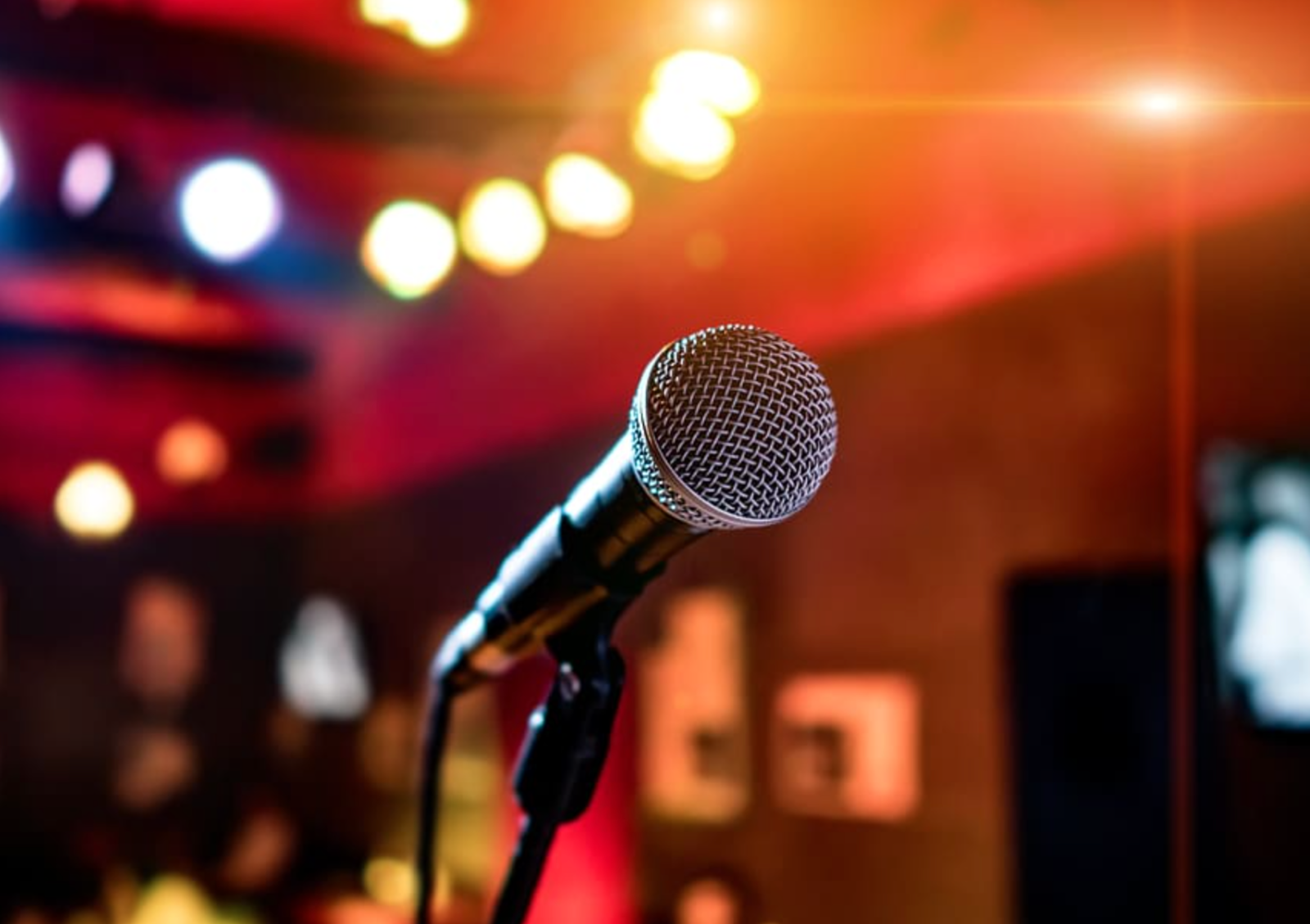 Let's not lie, we're all suckers for a bit of a sing-song.
You may do the whole "No, I don't sing… no really" act, swatting your arms, closing your eyes and shaking your head – but we see you, don't be shy.
If you're the type with the spotlight awaiting you, then luckily, Manchester is studded with some cool and quirky karaoke bars for you to release the inner Mariah that's been hiding inside, and we've rounded up some of the best.
Pick one and head down with a mate, partner, stranger, or just your little old self.
___
George Street
Karaoke, nightclub, private rooms, unlimited access to the mic, need we say more?
K2 is every karaoke queen's dream as it's provided with all the essentials to have a cracking birthday, spontaneous night-out, or an unforgettable hen do, with booths to house between two-40 people that are decked out with state-of-the-art touch screen karaoke technology and exclusively-designed sound proofing.
If you're a weapon on the mic, or maybe need a bit of loosening up before, it doesn't matter, because at the end of the day, it's just your mates in the room with you.
Printworks
Karaoke, bowling, table tennis, pool, shuffle board, and beer pong, and more? These combos are just getting more and more wild.
Tear up the bowling alley, smash everyone at beer pong, and finally unleash Beyonce in the booth as Tenpin in the Printworks is an absolutely class day out for the all the family, and for those 18+, the floor is completely yours after 9pm too.
Crack open the piggy bank because upstairs, all the arcade games are just £1 too – this is what you've been saving up for.
That's your Friday, Saturday, and Sunday sorted then.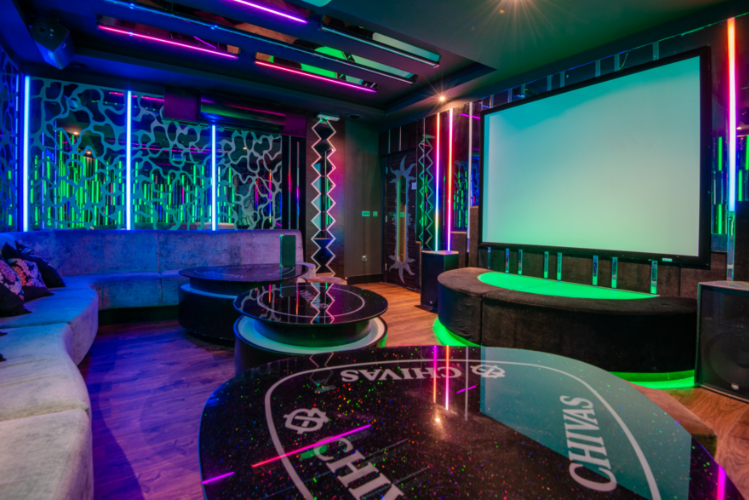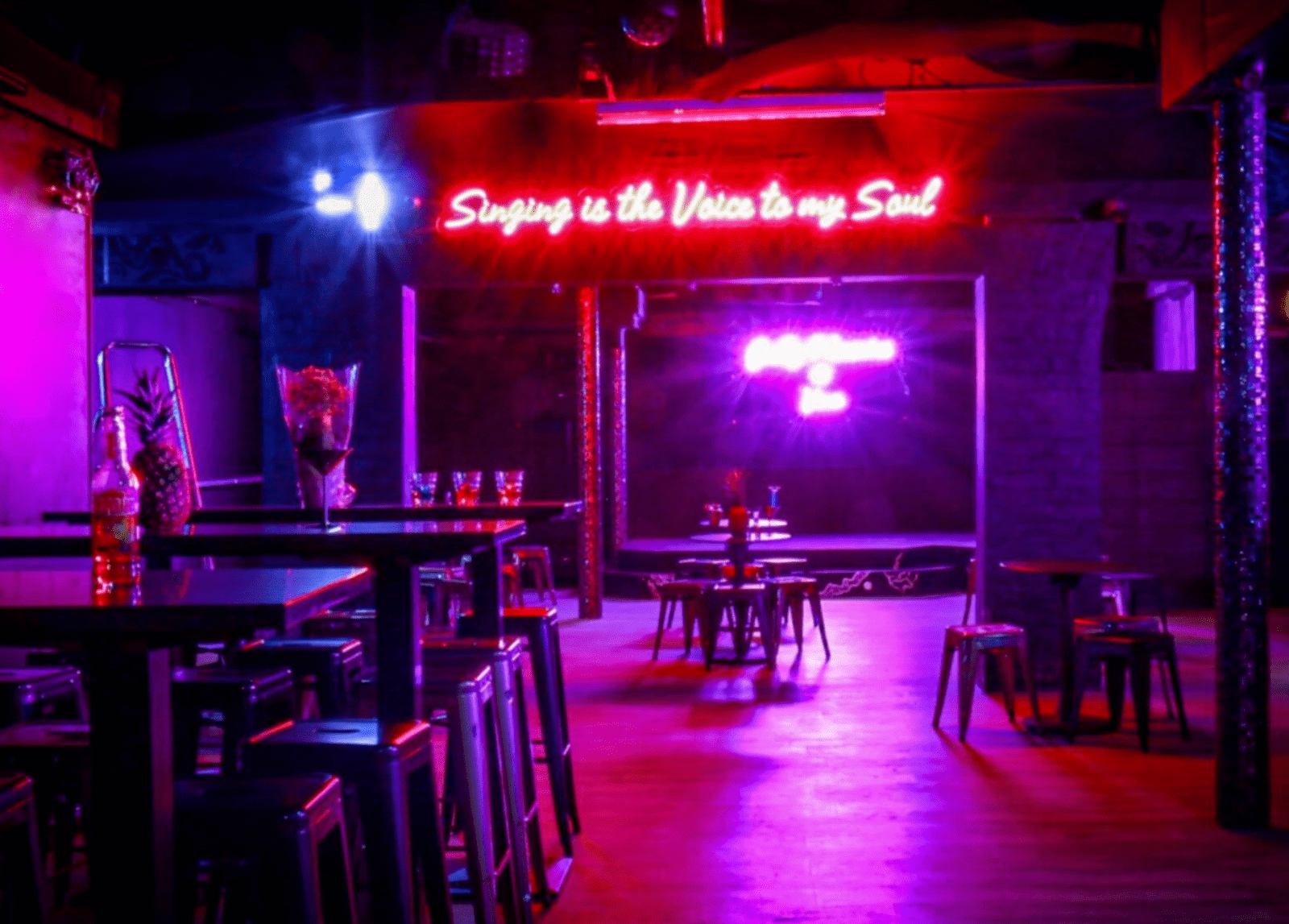 Wakefield Street
Karaoke basically accompanies everything at Brickhouse Social, as it should.
Spice your brunch up with a good-old sing-along and join into a chorus of 'Wonderwall' in between mouthfuls of Eggs Benedict, take it too far at a Christmas party by showing your boss your perfected rendition of 'WAP', or nurture a hidden talent in a private booth upstairs.
There's also some phenomenal cocktails on the menu to fuel whatever fun you decide with that Mancunian courage.
Charlotte Street
If you love karaoke, then Vina is just what you want.
An unadulterated, not-messing-about, neon cocktail karaoke bar that lets you use your phones to browse the karaoke song library and then submit the request so you're guaranteed to get your turn under the spotlight, or maybe surprise that special person when "your song" comes on.
Sometimes referred to as the "downstairs one", Vina is community-driven, which means all are welcome, and there's no private booths and no judgement.
They want to hear everything you've got.
___
Featured Image – Pxfuel