Manchester
The best things to do in Manchester for St Patrick's Day 2022
From guided tours to bottomless Guinness deals, there's a little bit of everything going on for St Paddy's in Manchester this year.
After a few years spent locked up in our houses, we're all in need of a blowout – and what better excuse than the feast of St Patrick?
This year, St Patrick's Day falls on Thursday, 17 March – and Manchester's operators are already gearing up for the celebrations.
From Guinness gravy-soaked burgers and guided tours of Manchester's Little Ireland, to boozy Guinness-fuelled bottomless brunches, parades and Irish festivals, we've put together a list of some of the best events happening in the city for you here.
Whether you want to drink your weight in Guinness or absorb a bit of culture, there's something here for you.
Keep reading to discover where to go on St Patrick's Day in Manchester this year.
The Manchester St Patrick's Day Parade
The annual Manchester St Patrick's Day parade is organised by the Irish World Heritage Centre and takes place in Cheetham Hill.
Now in its 25th year, the parade will start from the Irish World Heritage Centre on Queen's Road in Cheetham Hill at 12 noon on Sunday and will follow a route down Cheetham Hill Road as far as the AO Arena before turning round and following the same route back to where it started.
This year, it will take place on 27 March 2022.
The Manchester Irish Festival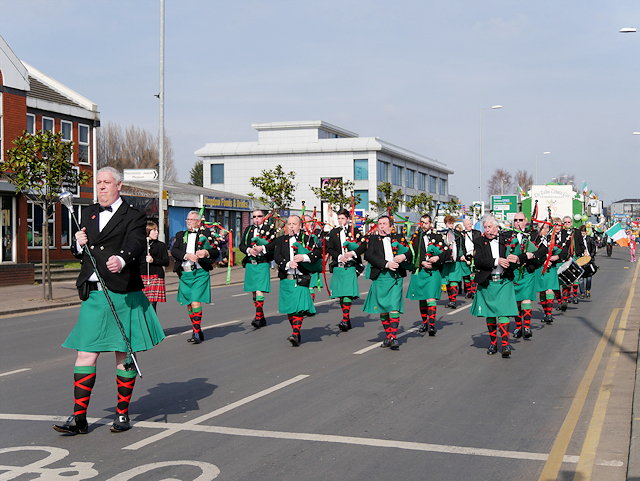 One of the city's oldest St Patrick's celebrations, the Manchester Irish Festival has events running in the city throughout the month right up to 20 March.
Highlights include the award-winning Fianna Phadraig Pipe band who are coming up to their 75th anniversary and will be taking the festival on tour with visits to different locations across the city throughout this weekend, before touring Levenshulme, Burnage, and Fallowfield on St Patrick's Day itself.
Find out more here.
A guided tour of Manchester's 'Little Ireland'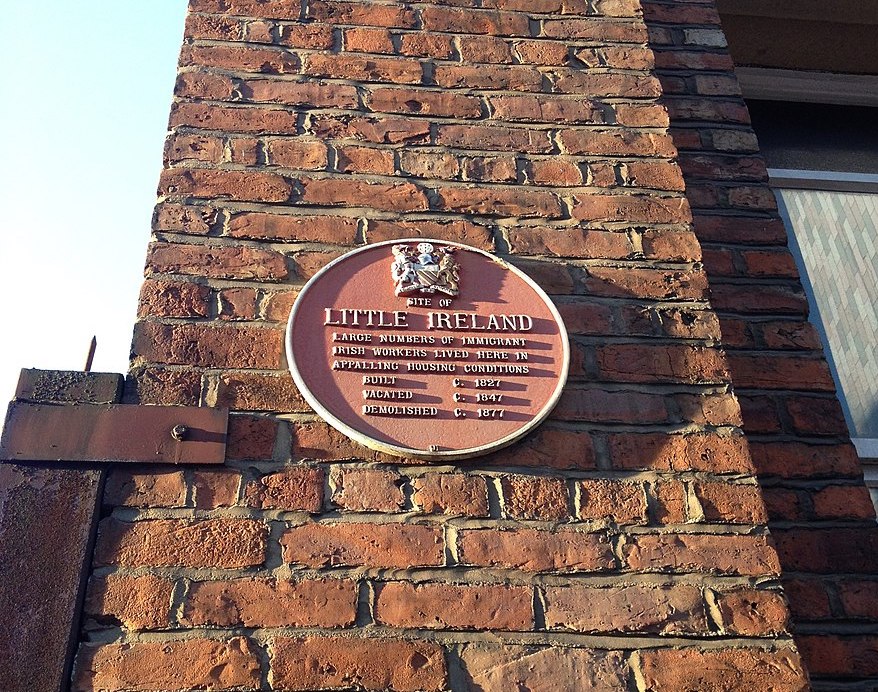 The area around Manchester's Oxford Road station was once known as Little Ireland, and this St Patrick's Day you can learn all about its history from local tour guide Ed O'Glinert .
This guided tour promises to unearth the best stories of Little Ireland: recalling Auntie's Bar, stopping off at the site of George Orwell's doss house, searching for a whiff of the Waxie's Dargle and maybe even enjoying a glass of a black Irish drink with a creamy head.
It will take place on 19 March, kicking off at 1130am and running for a couple of hours. You can pick up tickets for the tour here.
A two-week Irish festival at O'Sheas beer garden
O'Sheas giant beer garden has re-opened in Manchester, and operators are kicking off the St Patrick's Day celebrations early with a two-week Irish festival.
Think live music from a host of Irish bands, free-flowing pints of ice-cold Guinness, and cocktails like espresso martinis and pornstar martinis, plus an all-new Irish American street food menu from Manchester bagel heroes Eat new York.
Running from now until 24 March, it's the perfect excuse to get down to the newly-returned (and now covered) beer garden that was such a hit when hospitality reopened its doors in April last year.
Read more: O'Sheas giant beer garden has re-opened in Manchester
A 4-day 'Irish weekender' at Manchester Piccadilly Gardens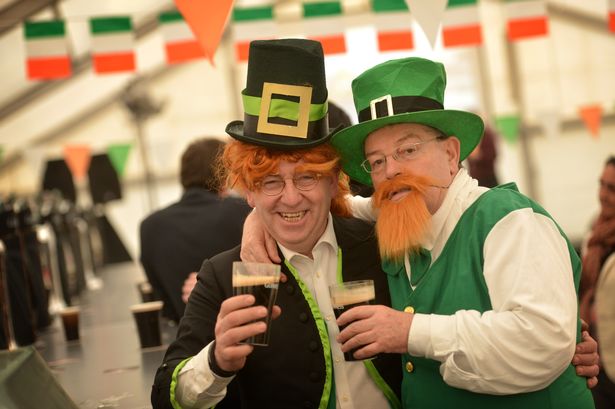 Piccadilly Gardens will be paying homage to the Emerald Isle with a weekend full of live music and dance, free-flowing Irish stouts, street food and more.
Irish dancers, pipe bands and Irish folk musicians will take to the stage in the middle of the gardens throughout the long weekend, whilst huge bars will have all manner of Irish tipples – from dry Irish stouts and Irish coffees to hot toddies and fine whiskeys.
Entertainment will be free and take place in the gardens from 12-7pm every day throughout the long weekend.
Read more: A huge 'Irish weekender' is coming to Piccadilly Gardens for St Patrick's Day
Unlimited Guinness and pizza at Crazy Pedro's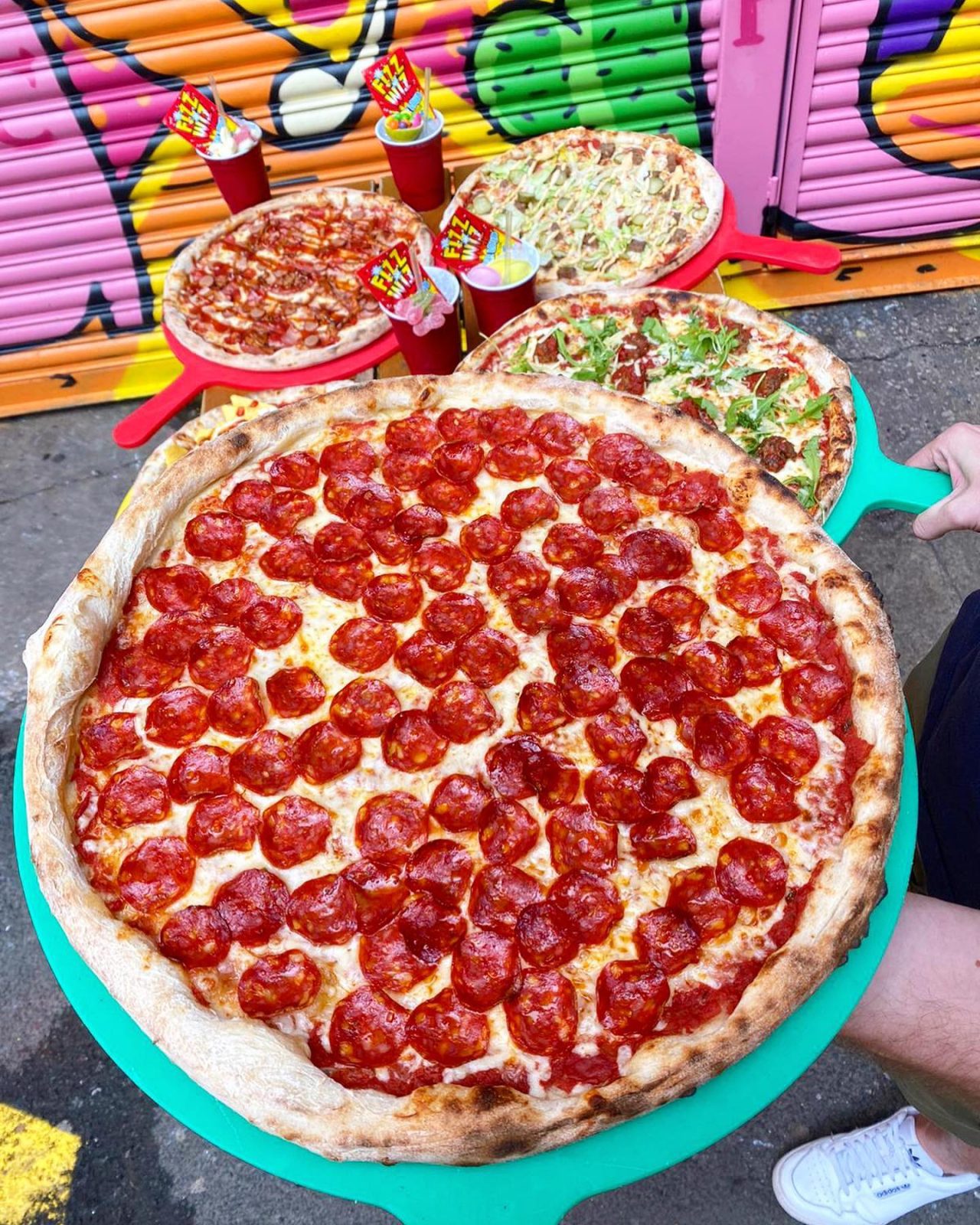 Manchester's part-time pizza parlour is bringing the goods this St Patrick's Day, with non-stop pints of Guinness and endless slices of their New York-style cold-proved pizza all for a fixed price.
For one day only, the team have added the beautiful black dry Irish stout to its bottomless brunch offer in honour of St Patrick's feast.
That means that for just £25 a head you'll be able to get 90 minutes of unlimited Guinness and non-stop pizza slices at both Manchester Bridge Street and Northern Quarter venues between 12 and 5pm. How grand.
Read more: You can get bottomless Guinness and pizza at Crazy Pedro's this St Patrick's Day
A special Guinness fondue burger at Honest Burgers
Honest Burgers is selling limited-edition fondue burgers drenched in Guinness gravy this month, all in the name of St Patrick's Day.
Comprised of Honest's classic hand-shaped beef patty, it's sandwiched between brioche then topped with candied bacon, molten fondue, a Guinness beef and bacon gravy, crispy onions, rocket and pickles.
Available at the burger restaurant through March, it's served with Honest's signature rosemary and sea salt fries. For this month only, you can also enjoy a pint of draught Guinness on the side to wash it down with.
Read more: This Manchester restaurant is selling fondue burgers drenched in Guinness gravy
Bottomless wings and endless Guinness at The Shack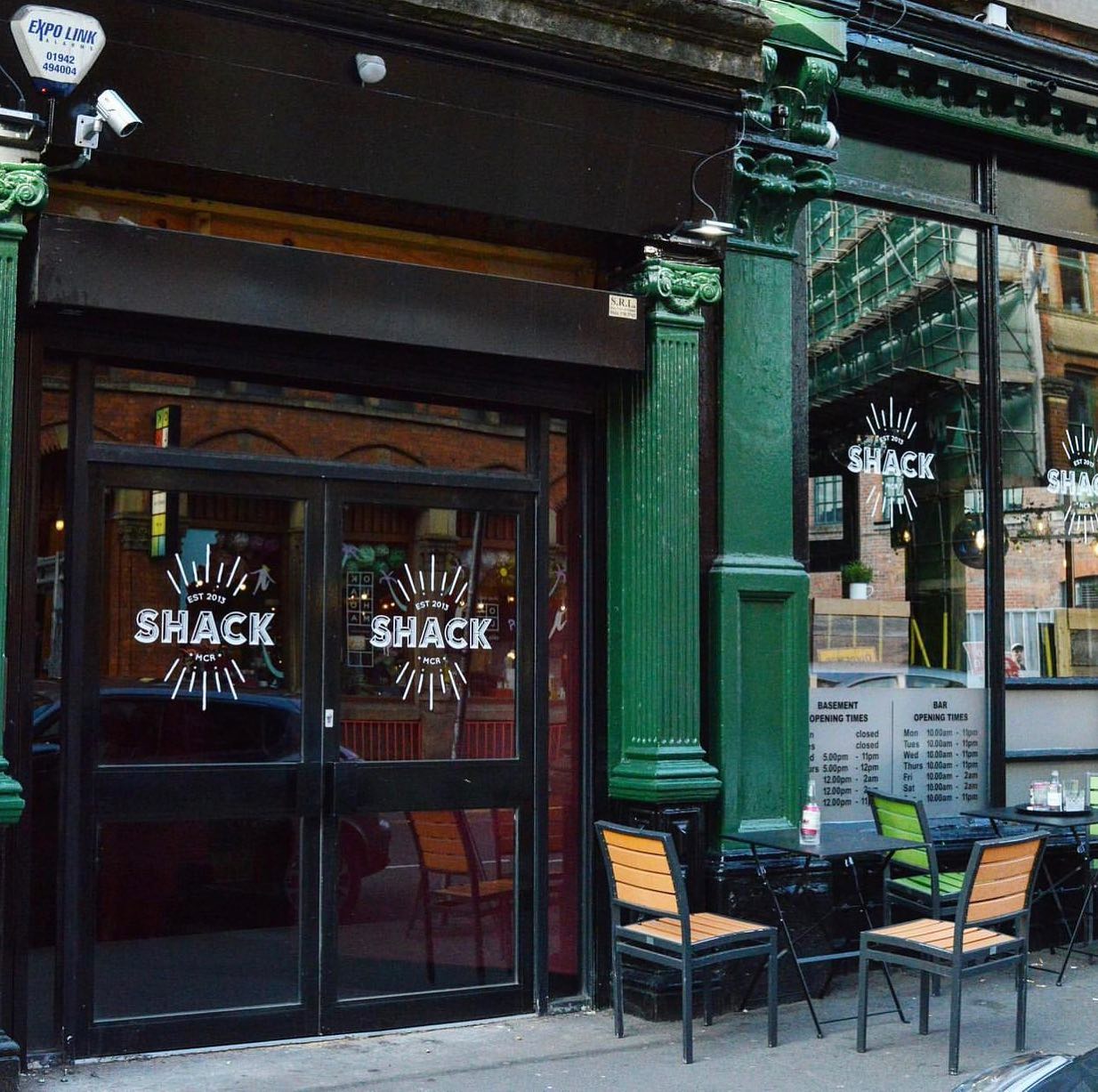 Another bottomless Guinness deal, this time with added endless wings.
The Shack in Manchester's Northern Quarter has bottomless deals running on St Patrick's Day, priced from £15 a head – and it sounds too good to miss.
Even better, they'll also be offering free gaming in the basement from 5pm and £2.50 shots of Jamesons all day.
Boilermakers and Jameson whiskey pizzas at Nell's
From 14-20 March, Nell's pizza is serving up one of its classics with an added Irish twist.
For one week only, fans can get the signature Chilli HOney pizza with added Jameson whiskey for an additional £1.50.
On top of that, there'll be some boozy specials on the drinks side too – think Jameson orange and lemonade, or the classic boilermaker – combining a schooner of beer and a shot of Jameson for an extra £2.
Feature image – The Manc Eats