Manchester
The Foundry – massive beer hall and night market planned for empty Manchester warehouse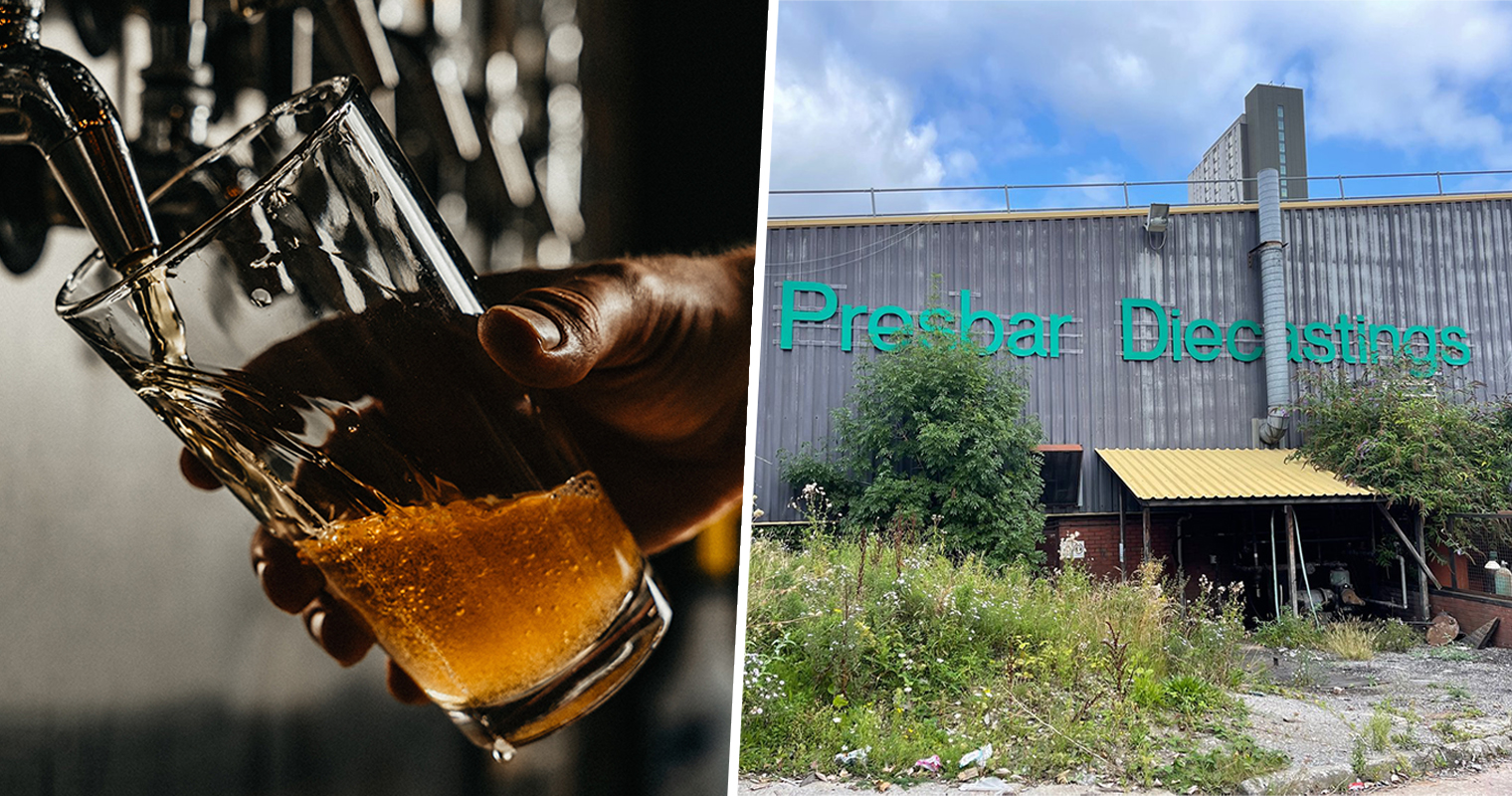 An empty industrial unit in Manchester could be transformed into an enormous beer hall and night market.
The proposed The Foundry site would include a walled garden, independent shops, an open-kitchen barbecue restaurant, a bakery, a coffee shop and a gym.
If it goes ahead, it will see the old Presbar Diecasting Foundry on Store Street turned into a food and drink venture.
The exciting new plans come from some local hospitality heavyweights – A Very Inc. is headed up by Adelaide Winter and Joel Wilkinson, the team behind Ramona and The Firehouse as well as previously founding the likes of the Albert Hall, Albert's Schloss, Gorilla and Rudy's.
The Foundry is set to take shape in the Piccadilly East neighbourhood near Manchester Piccadilly, on a 200,000 sq ft plot.
The site would be split into two – Diecast, which would be home to the bars, bakery and night market; and Diecast Studios, with creative studios and a tech hub.
Its Beer Hall will include a craft brewery and long communal tables, while the corner of the building closest to Store Street will have a more daytime offering of coffee, and deli and baked goods.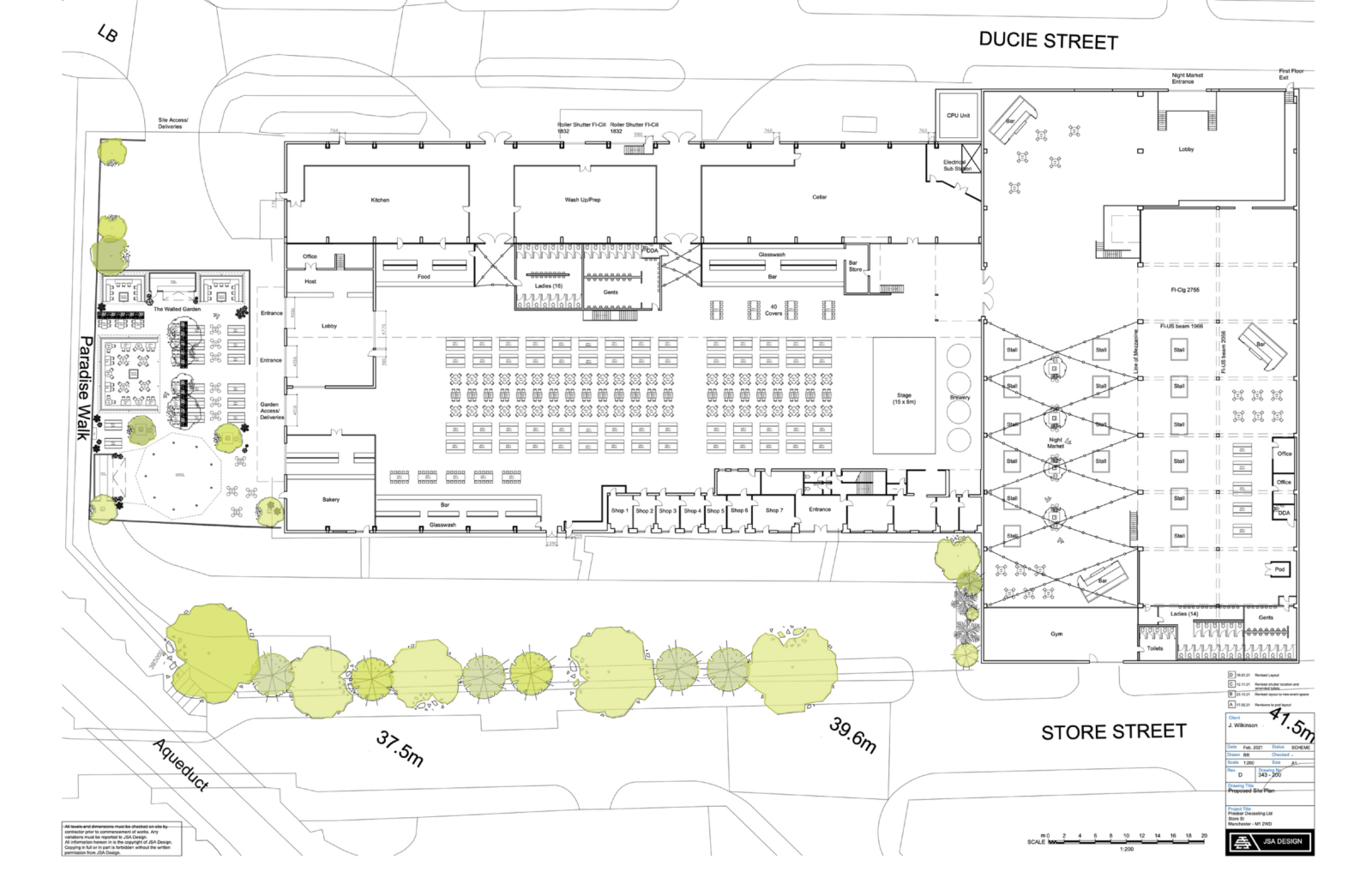 The outside space would be turned into a beer garden, with lights strewn across the yard, a herb garden and beehives.
The Foundry would be open on Thursday and Friday evenings, Saturdays and Sundays from midday, closing no later than 1am.
Due to the residential properties in the area, the plans also include sound-proofing the warehouse.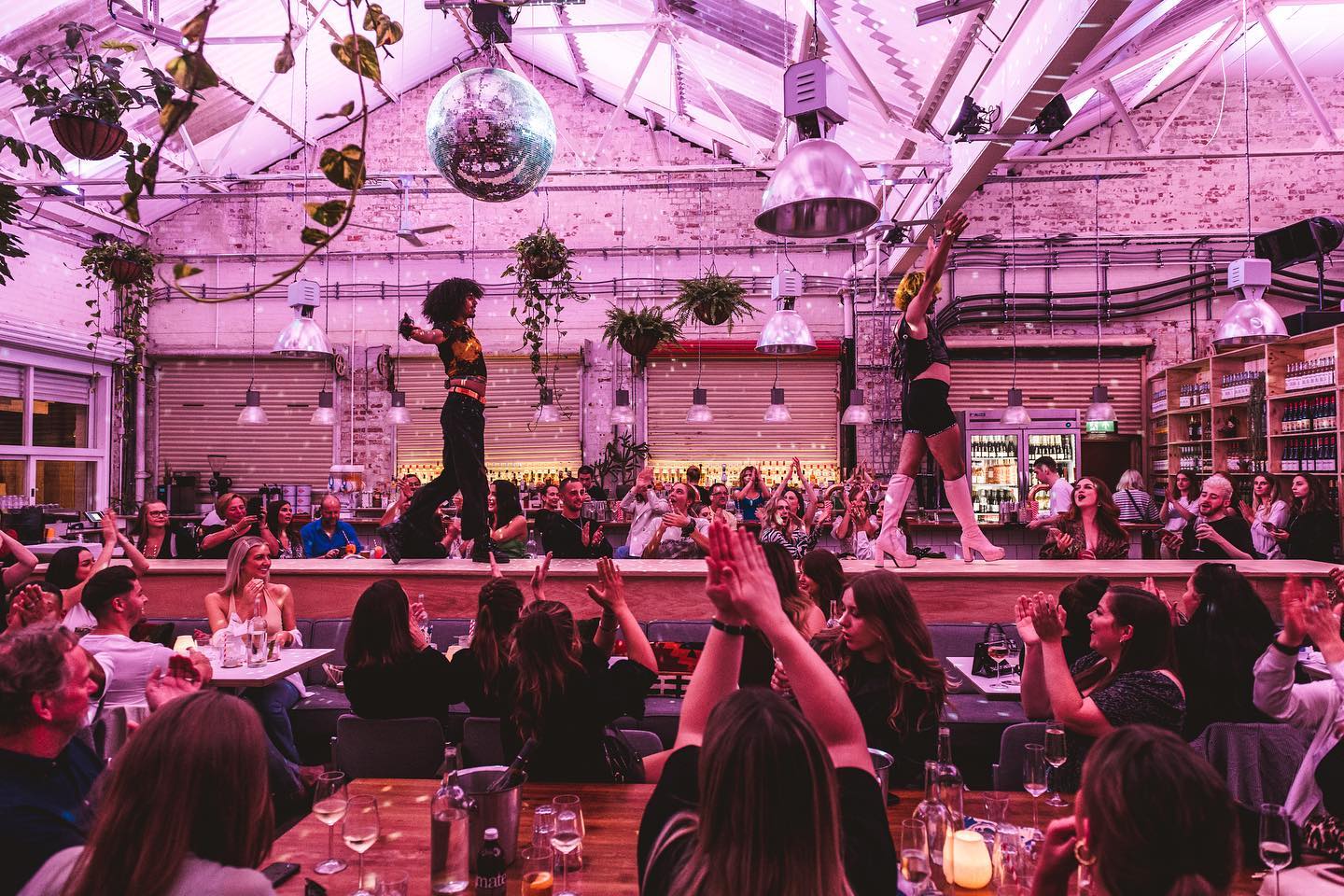 It's set to create 1000 jobs for the local economy.
A public consultation is now set to take place before planning permission is sought for the project.
A statement on The Foundry's website says: "Our passion is for reimagining, reusing and breathing life into historic, derelict buildings and neighbourhoods in this amazing city.
Read more: A divorce, a gammon joint and a goldfish called Maud – the worst Valentine's Day gifts Mancs have received
"Our next adventure is one of our biggest challenges yet. We want to transform the former Presbar Diecasting Foundry on Store Street into a new creative neighbourhood, providing a resource and community for local residents and visitors to Manchester.
"We have created this website to tell our new neighbours a bit more about our plans and to ask for your feedback. We'd also love you to come and say hello in person.
"At our venues we take pride in the positive relationships that we have with our neighbours. We're looking forward to getting to know you all and hopefully having a good time along the way."
Featured image: Photo by Josh Olalde on Unsplash / The Foundry