Manchester
The hilarious Manchester Facebook group where no throwaway comment is safe
Overheard in the Northern Quarter is a treasure trove of weirdness and belly laughs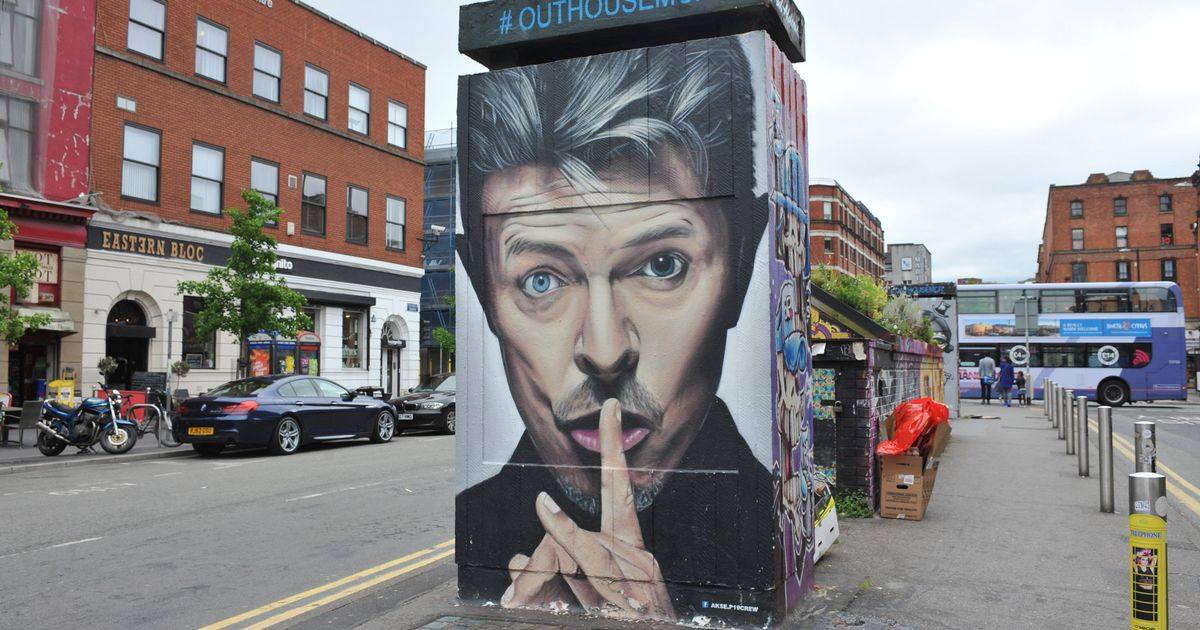 In case you didn't already know, there's a Manchester Facebook group dedicated to immortalising stupid comments overheard in the Northern Quarter, and it's completely hilarious.
Whilst we don't really have that much time for Facebook nowadays, this community group is so funny that it's worth signing back in for – even if you've ditched the platform for good.
Chronicling all of the neighbourhood's weird, wonderful, banal and basic goings-on, if you've ever found yourself wanting a birds-eye view of one of Manchester's quirkiest neighbourhoods, well, this is it.
From candid pictures and videos of the eccentric characters who line its streets, to amusing observations and surreal conversational snippets, you'll never see the district in the same light again.
Prepare yourself, though, because it's about to get a little bit weird.
From a guy who seemingly wanders the streets whispering and clutching a seagull late at night, to a man who pushes his cat in a pram and an owl that gets about perched on a guy's shoulder, the Northern Quarter is forever full of surprises.
Here are some of our favourite quotes to date:
'Passing the Mini-Mart, and a young couple ask each other whether it is a cocktail bar.' – Dan
'Couple coming out of The Millstone: "My gosh that was like stepping into Bolton!"' – Jake
'"Oooh is that the Trafford Centre?" / "No it's Affleck's Palace."' – James
'"If you drop that pizza I'll smack you in the face" – 12am outside Black Dog' – Jessica
'"I'd be more upset if Dianna was dead" / She is dead…"' – Jack-Cameron
"I take a lot of drugs yeah, but I've only lost my shoes once" – James
"If it bleeds we can ferment it" – Madeleine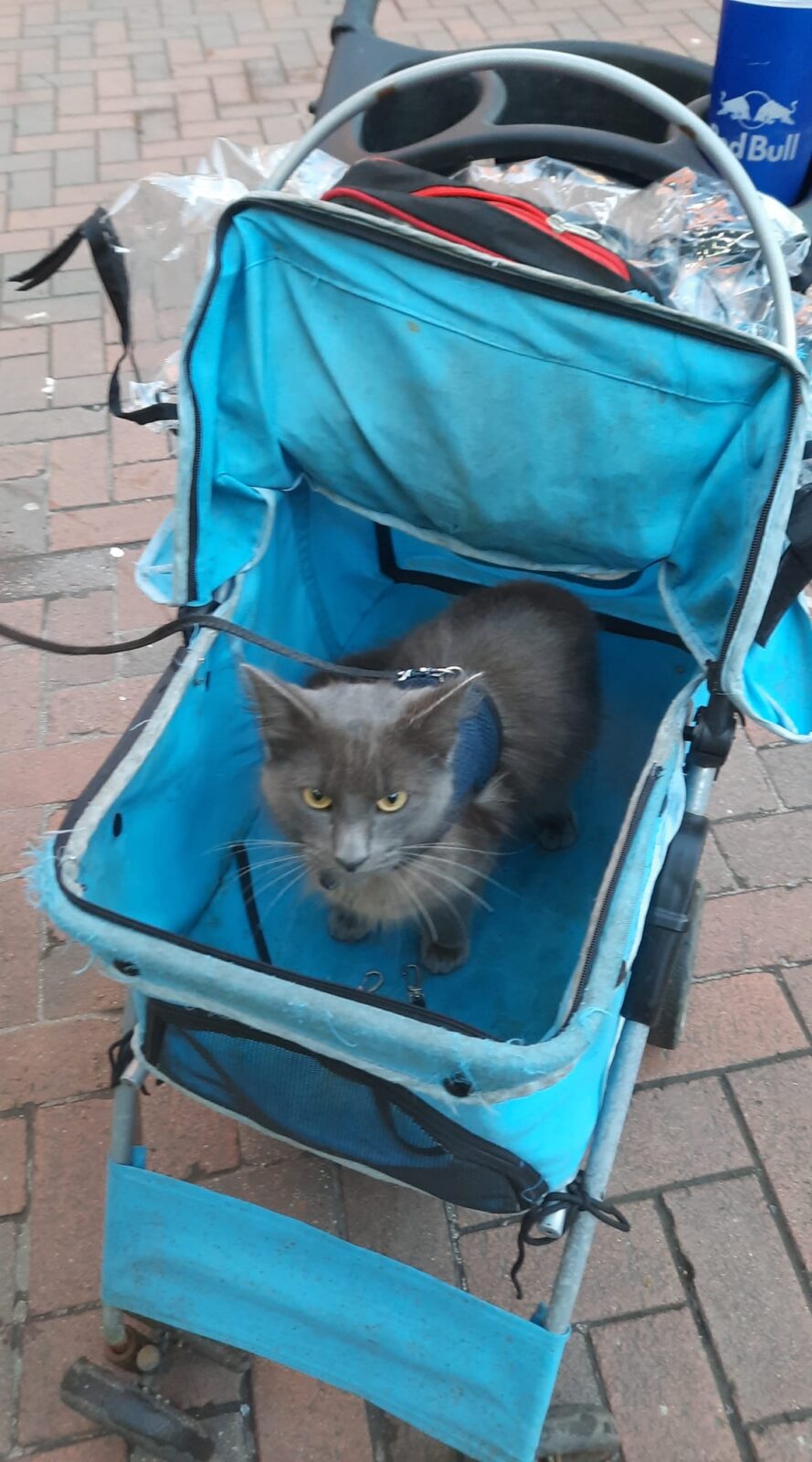 'On approach to The Millstone – "Let's get wrecked in here before we head to The Ivy." – Danny
'Guy on the phone near Shudehill: "Mate, what I'm trying to tell you is if you were in the ocean, you'd be king of the ocean." / A few seconds later: "What I know about the king of the ocean is, the king of the ocean, would come out tonight." – James
'"I don't like Aperol Spritz, it tastes like sadness." – Thomas Street.' – Jack
"She didn't even know what a bottomless brunch was." – Bella
'Not overheard but I've just walked past a man carrying an owl like a baby.' – Aims
'"Man had a cat in a pram though" – Bouncer (photographic evidence of cat in pram available upon request)' – Jimmy
"I REALLY hope 'Hipster' is finally over mate" / Yeah sick of everyone looking like a vintage New York Docker whose trousers shrank in the wash" / Good news for now – but what will replace it?" / "Probably Pets With Pronouns" / "That's a fucking mint Album Title right there mate" (Pair that looked like musicians – Idle Hands coffee shop) – Chris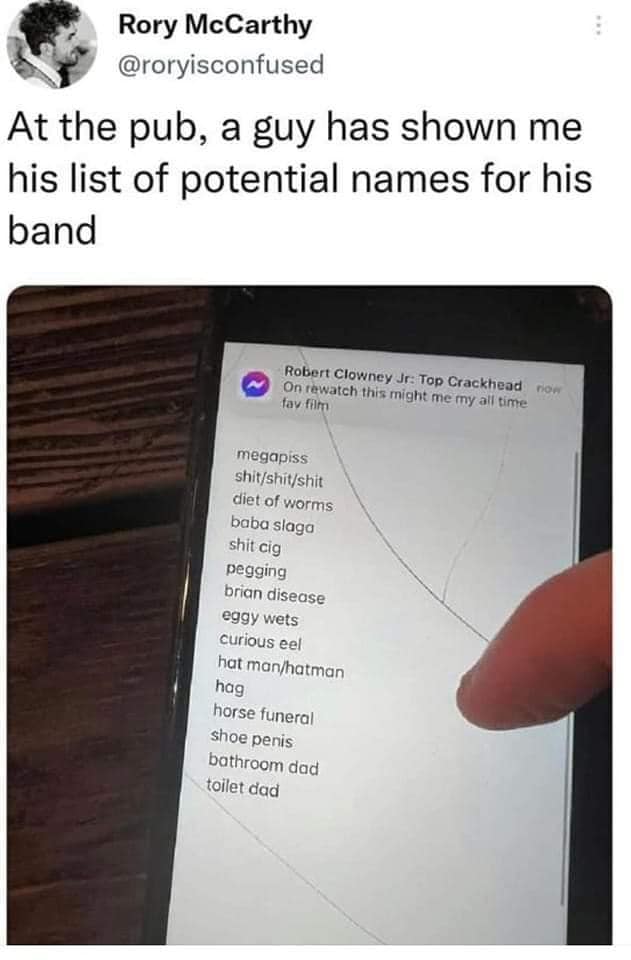 'Two lads walking into Oldham Street from the Piccadilly Gardens end on a busy night:
Lad 1: If this was a foreign city, and you were walking down here right now, what would you be thinking?
Lad 2: Shithole
Lad 1: Right!' – Lucian
'"I slept with someone with a vajazzle once" / "What was her name?" / "John" – Thomas St just now.' –Alex
"You shag by the canal, say your goodbyes, then you fuck off" – Chloe
'Was in Crazy pedros and some lad and his mate sat down and one of them went "bon appe seat"' – Matt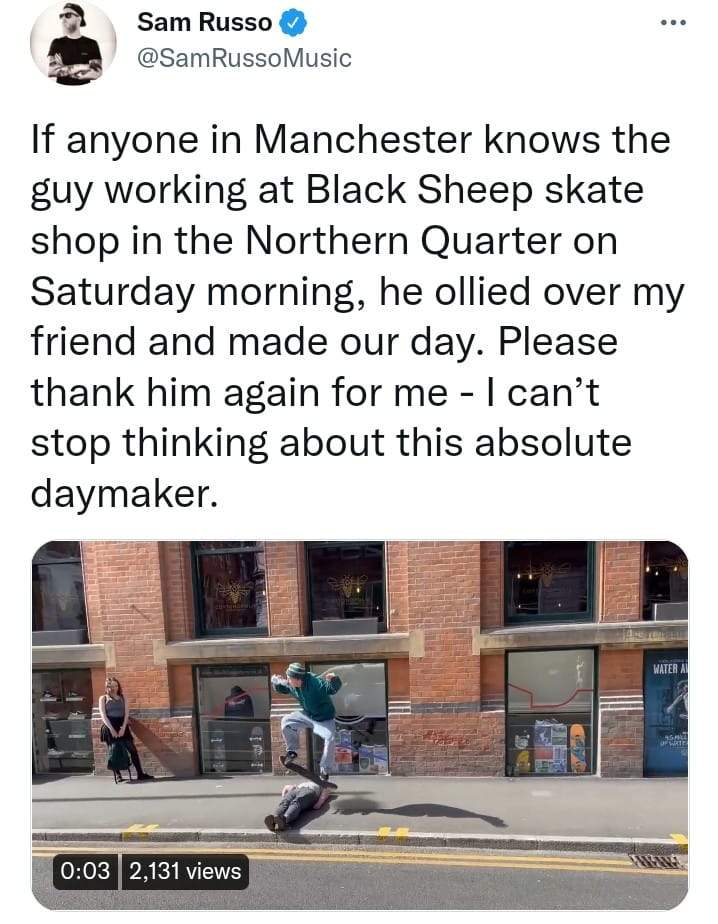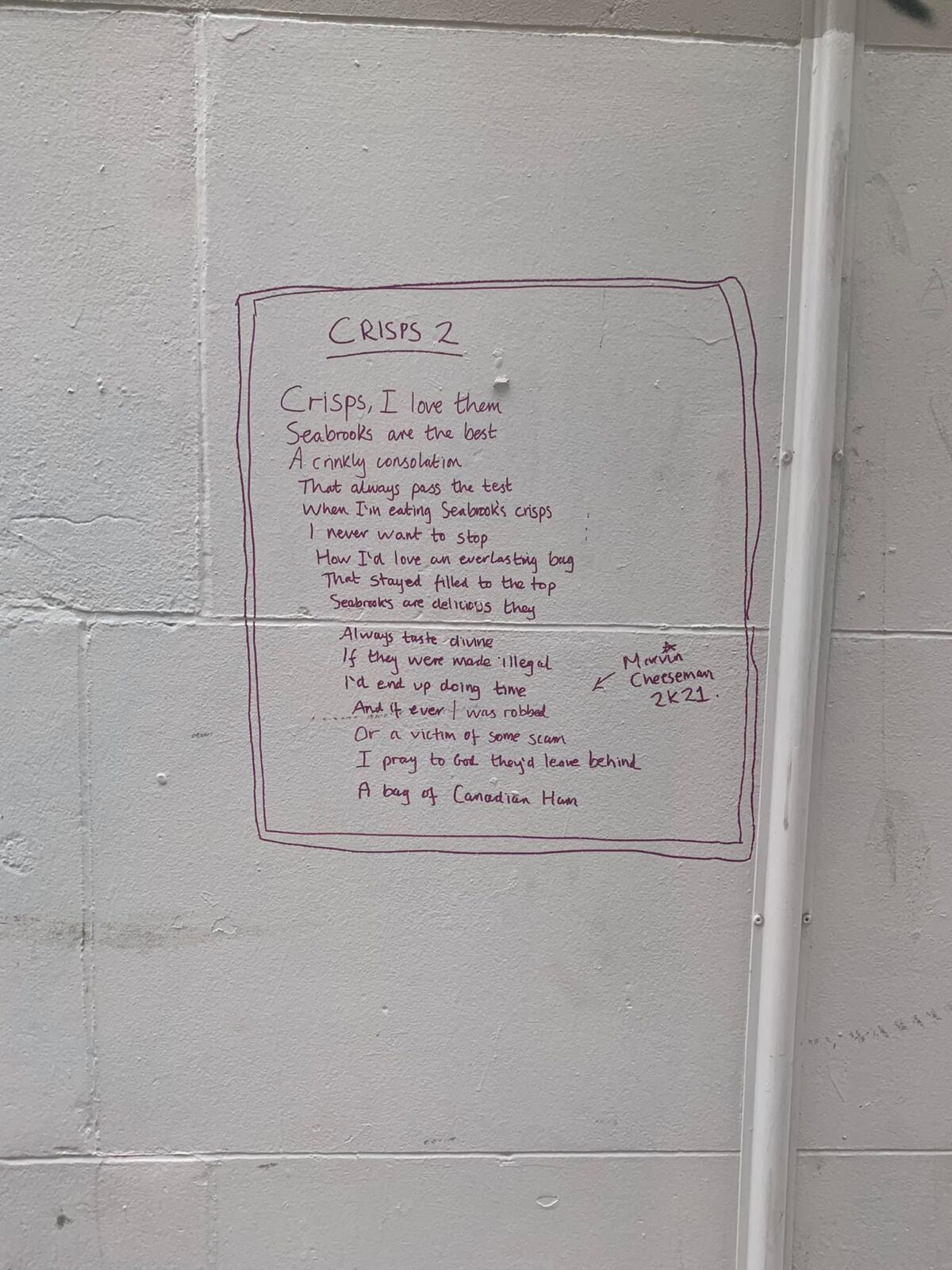 '"Girl "Eurgh, he was just some fresh out of the womb child. 18 years old is too young" / Guy "aren't you only 20?" / Girl "yeah" / Guy "it hardly makes you a pedophile then"' – Alex
'"I hope someone puts something I say on that overheard in northern quarter group one day, that would be jokes." Wish granted bro.' – Jacob
Feature image – Overheard in the Northern Quarter