Manchester
The Manchester decorator turned biscuit maker whose fans include The Hairy Bikers
Mark Bedford counts Si King of The Hairy Bikers, Masterchef finalist Simon Wood and Great British Bake-Off champion Giuseppe Dell'Anno amongst his fans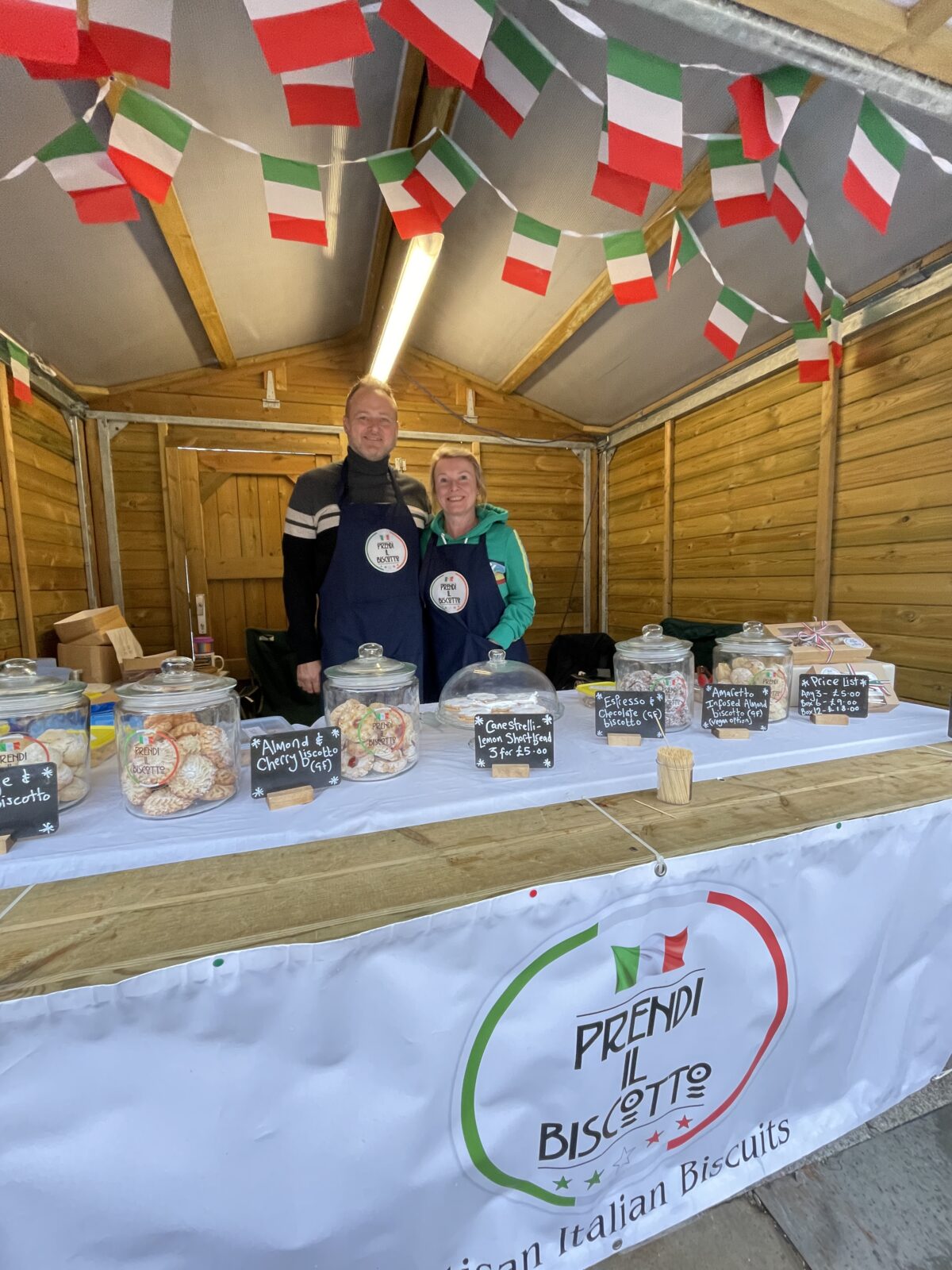 Nosing around the stalls at Manchester Food and Drink Festival's artisan market a few weeks back, we met Mark Bedford – a painter and decorator turned baker with a lifelong passion for Italian biscuits.
Not just a dab hand with a paintbrush, after touring Italy's railways as a child with his train driver dad and family Mark fell in love with the country's sweet and boozy, sometimes soft, sometimes crunchy treats.
Whilst his parents enjoyed an espresso at different stops along their route, he himself found comfort in sampling different biscuits from each region. So, he told us, began a decades-long obsession.
He later went on to train in art and sculpture in London, and in the years since he's kept busy recreating those nostalgic childhood morsels: baking up limoncello, amaretto, orange and cherry-infused almond biscuits into the shapes of flowers, stars and homely-looking little dumplings.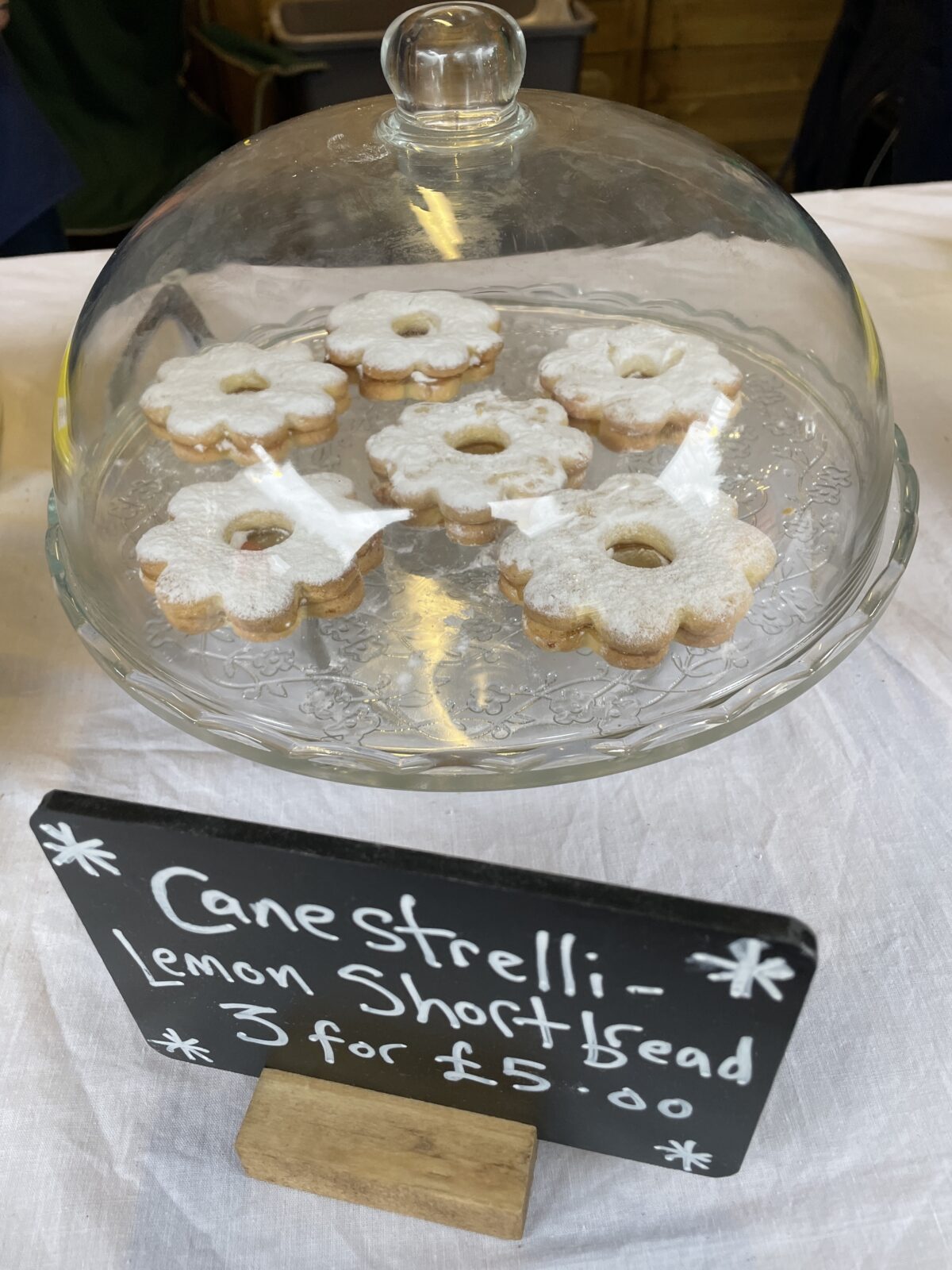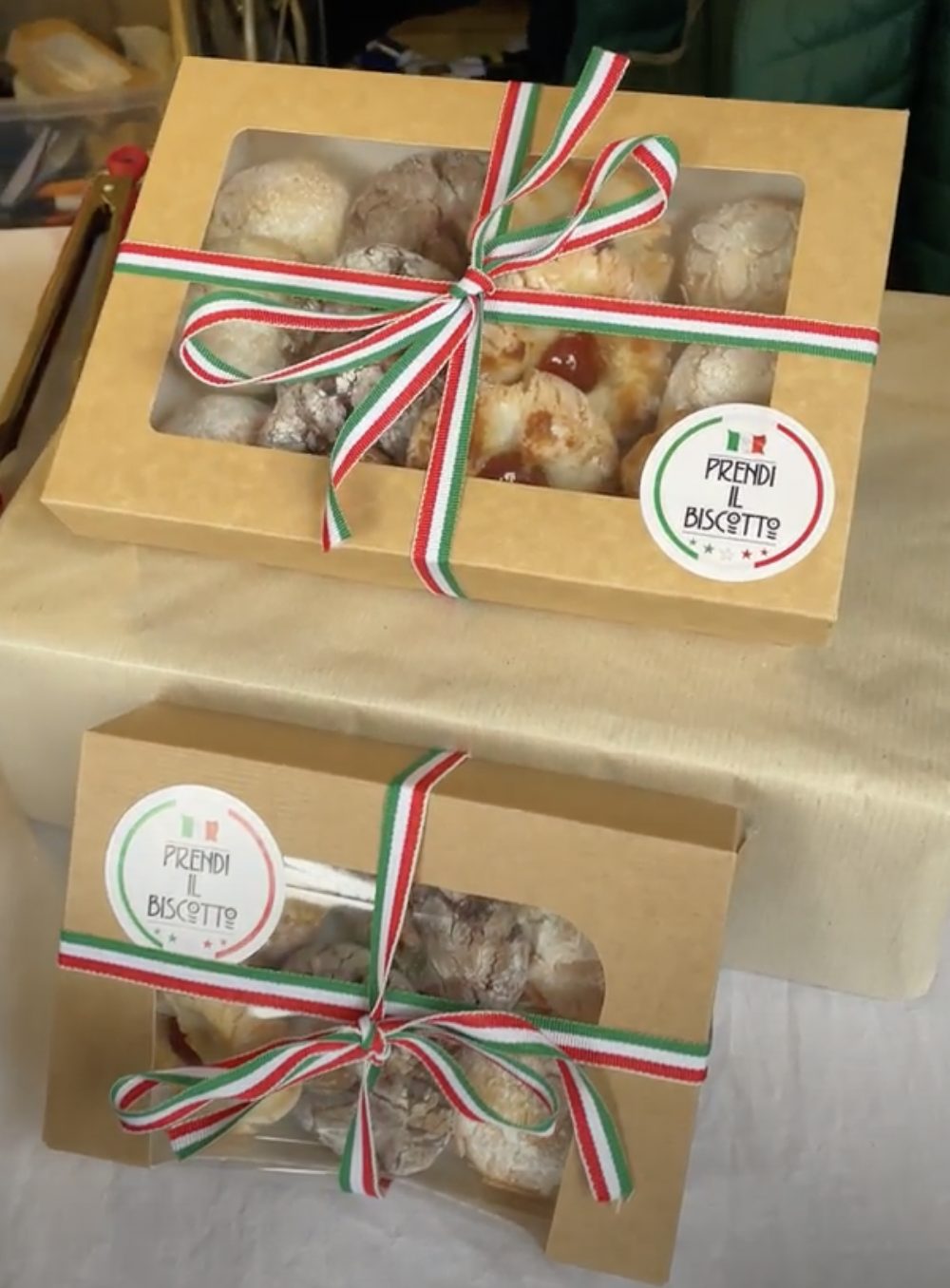 To the great pleasure of those around him, they've been readily available at home and often given out as presents to family and friends for years. That is until his wife suggested that he take things one step further and start selling his treats to the public.
One market event later, with his insightful wife smiling at his side, he soon realised that he had a hit on his hands. To his surprise, they sold out in under two hours – so Mark went home and spent the rest of the night baking more for the following day.
He named his company Prendi Il Biscotto, which translates, rather amusingly, to "take the biscuit". An appropriately tongue-in-cheek idiom, considering he hasn't a hint of Italian heritage in him – as far as he knows, anyway.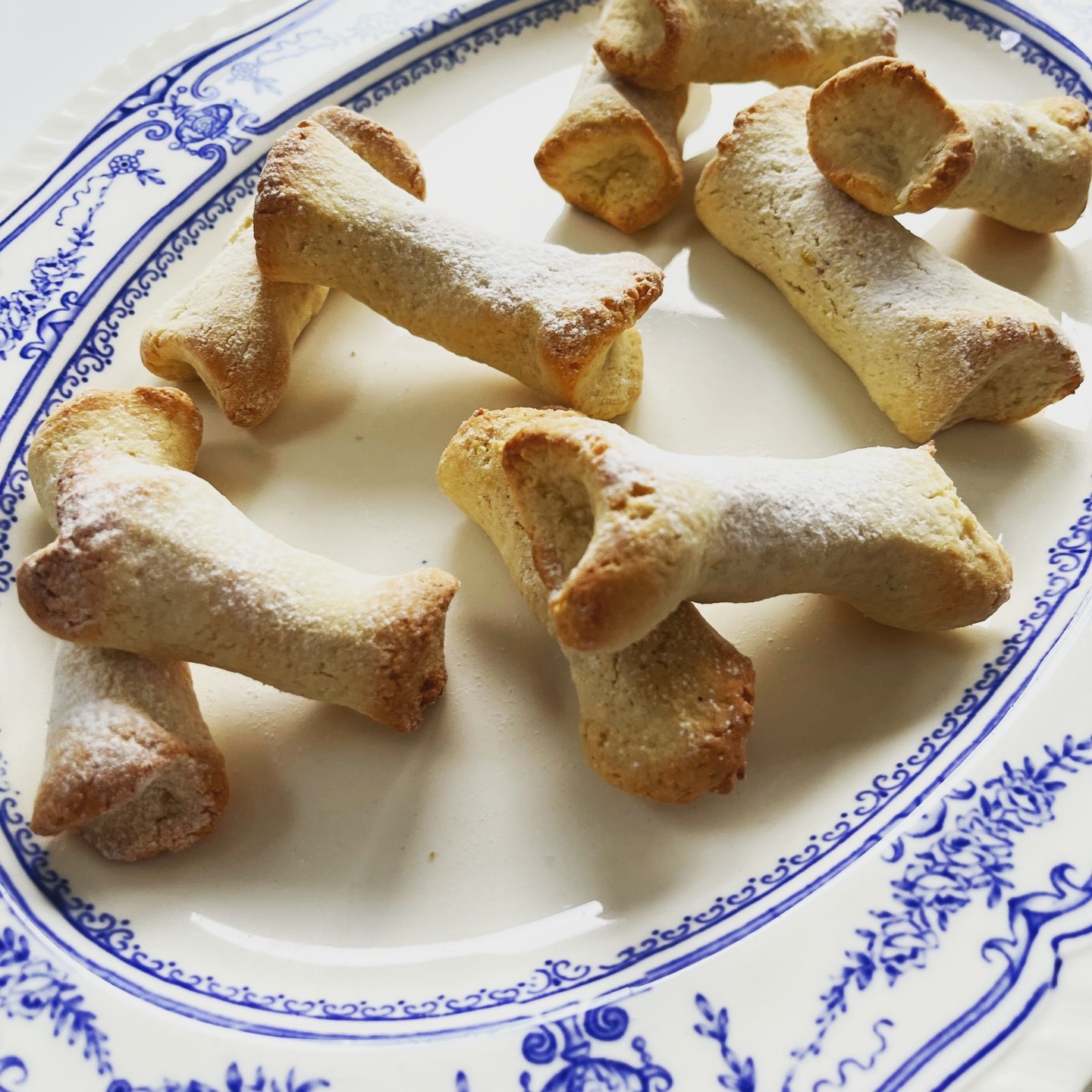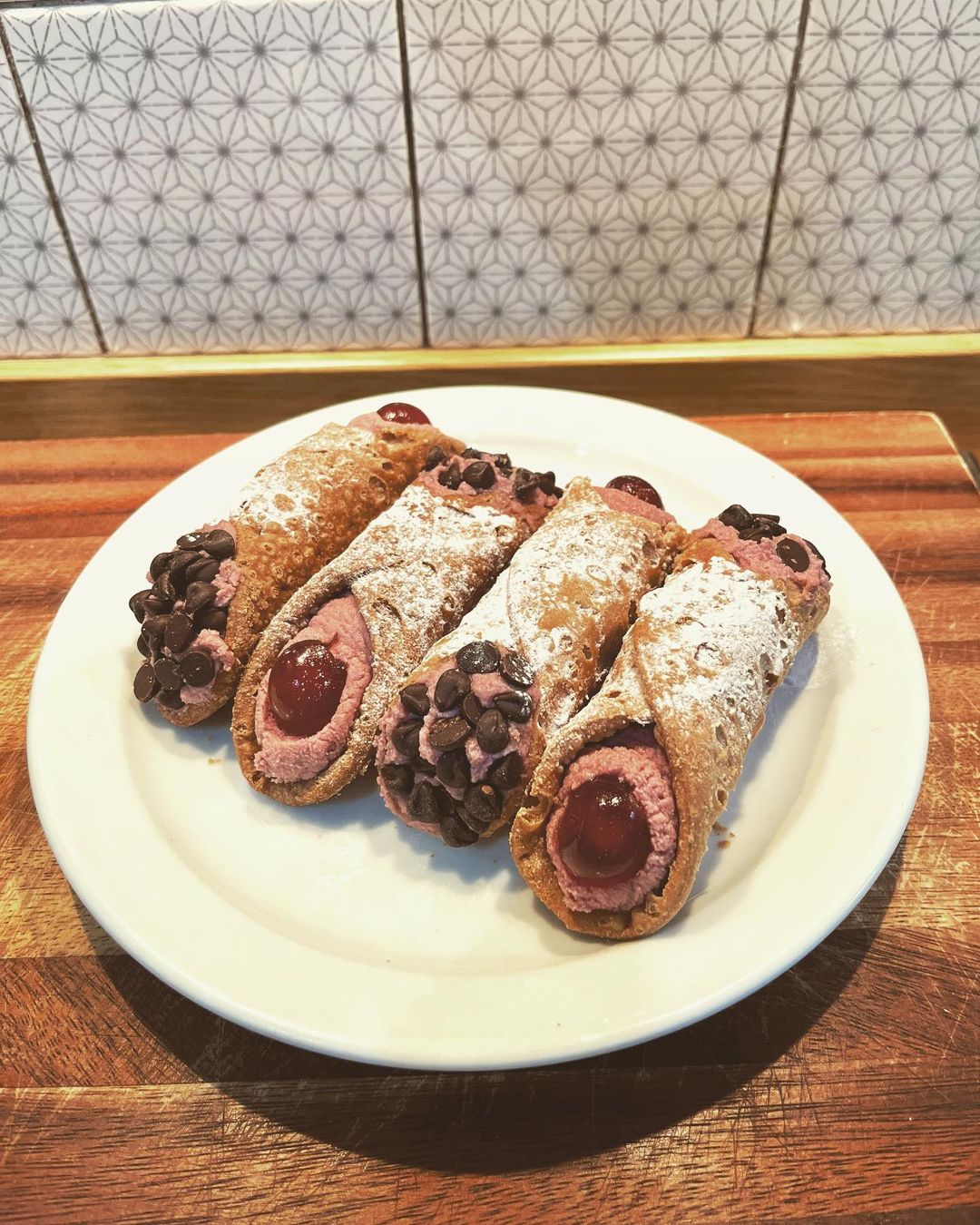 He's gone on to appear at a number of markets and food festivals, including Bolton's behemoth event – widely considered the biggest and best in the North West. It was there he met one-half of The Hairy Biker's, Si King, who he now counts as a fan after he found him polishing off a box of biscuits by the stage.
Needless to say, he was quick to send him home with his own box, which lead Si to post a glowing review online encouraging his followers to try them for themselves.
Alongside Si of The Hairy Biker's fame, Mark also counts Masterchef winner and fellow Oldham lad Simon Wood and Great British Bake-Off champion Giuseppe Dell'Anno as fans of his biscuits.
Read more: This Manchester woman is hosting a free Christmas dinner for people in need
As well as baking at home for markets and home delivery, he also stocks a number of venues in and around Greater Manchester including the newly-opened Prestwich Italian Nonna's, and at other sites in Marsden, Slaithwaite and Royton.
He's also in talks with a Manchester city centre venue about supplying his biscuits in town soon, too.
All his biscuits are made using authentic ingredients where possible, such as Amalfi limoncello imported from Rome, and are developed from recipes collected from different regions of Italy.
Inspired not just to create an authentic taste but also the entire experience he had when first sampling the biscuits, the business really is a labour of love – and it looks like he's going places.
To find out more and order Mark's biscuits for yourself, visit the Prendi Il Biscotto website here.
Feature image – The Manc Eats